The best used small trucks on the market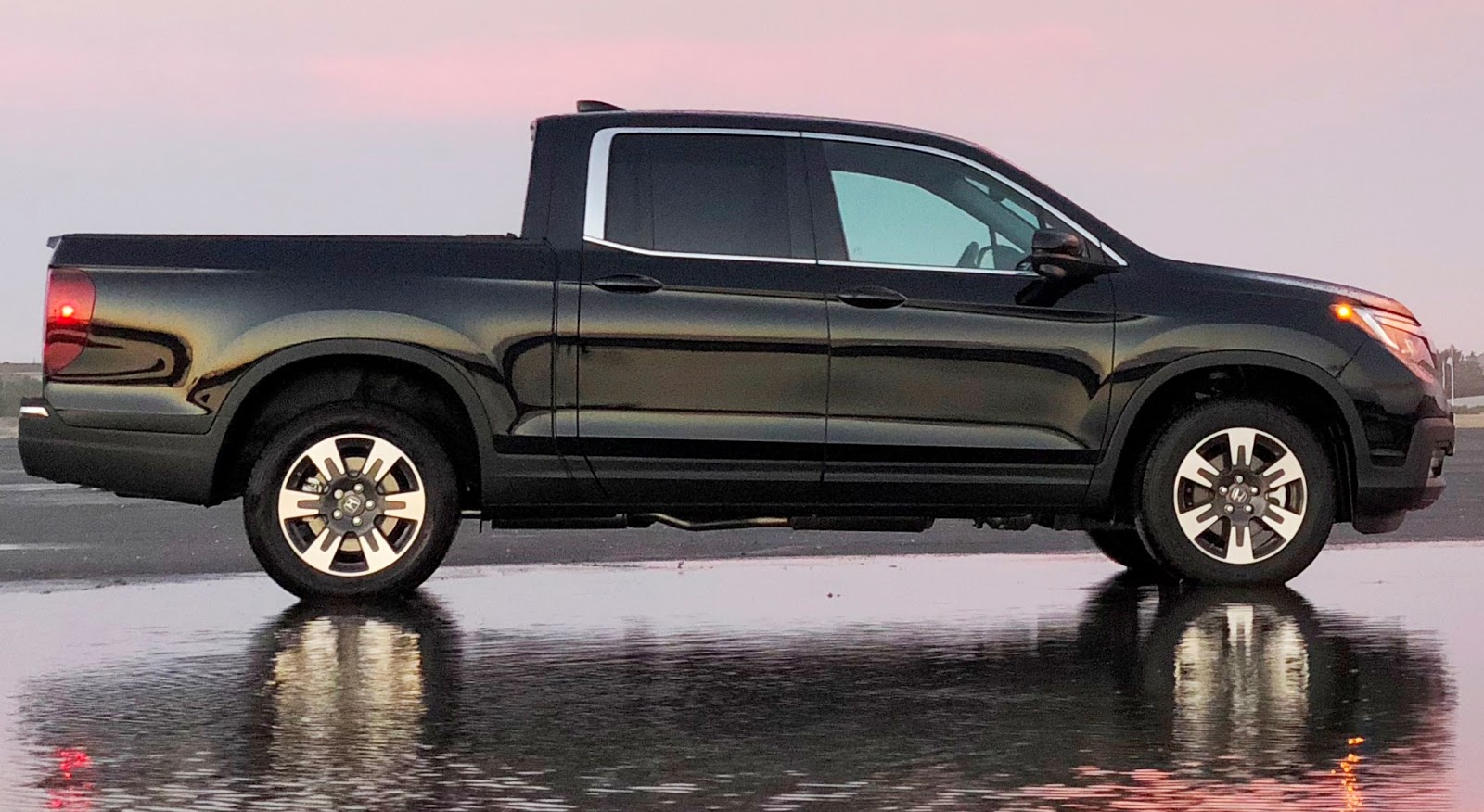 Sometimes bigger doesn't mean better.
There are a variety of smaller trucks on the market that can do most of the job that the big boys can do - and still fit in a parking space.
Although they have waned in popularity, they've enjoyed a great resurgence in popularity for buyers looking for a "just big enough" truck for their families. 
This article will cover the best small trucks ranked based on their reliability, overall capability, and overall value.
---
DOWNLOAD THE APP
The CoPilot app is the smartest way to buy a car. Search all listings in your area, get notified about deals, new listings, and price drops, or chat with one of our copilots for some hands-on advice. 
---
2018 Honda Ridgeline
Average used listing price $29,870 - $31,231
Horsepower: 280
MPG: 18-26 MPG
Towing Capacity: 5,000 LBS
Payload: 1500
J.D. Power Reliability Rating: 3/5 
There are few vehicles that draw as much attention as the Honda Ridgeline. Although it may look like a truck and act as a truck, this truck is anything but traditional.
The reason is simple: it's a crossover (think Honda Pilot) chassis vs. a traditional body on frame truck.
What you lose is the hardcore offroad ability and best in class towing numbers. What you do get is a vehicle that can go off-road (save for the worst of the worst) tow up to 5000 pounds and retain the driving characteristics of a crossover SUV. 
The cab is huge, quiet, and downright luxurious in some trims that easily hold up to 5 people.
The bed of the Ridgeline has in-floor locking storage, a multifunction tailgate, and even an in-bed speaker system!
Reliability is competitive and the beefy V-6 in the Ridgeline will put most "underpowered" quells to bed easily with a quick drive.
Overall, this is a top pick for a small truck but there are others on this list that are also awesome if you want something a little more rugged or need more capability. 
2018 Toyota Tacoma
Average used listing price: $21,211 - $34,650
Horsepower: 159 to 278
MPG: 17 - 24
Towing Capacity: 6,800
Payload: 1620
J.D. Power Reliability Rating: 4.5 / 5 
Let's set this straight: when it comes time for trucks, the Tacoma is a true legend. It has built a well-deserved earned reputation for reliability that places it among the best in the class.
The reality is that the Tacoma, while modernized, is still designed to do one thing extremely well: going off road. The upside is obvious, as the Tacoma can play off-road like nothing else in its class.
The downside is that day to day usefulness and comfort take a backseat to vehicles like the Ridgeline. 
---
THE BEST USED SUVS UNDER $10,000
We looked into price, reliability, features, and more to create this list of the best used SUVs under $10k on the market today. Take a look - some of the best used SUVs have gone mostly overlooked or forgotten. 
---
A range of engines, including a powerful V-6, are on the table, as are a bevy of trim levels, cab sizes, and bed sizes.
Inside, seating for 4 is generous, and touchscreen navigation, heated seats, and other pseudo-luxury features are available in upper trims. The ride is truck rough in some trims and relatively civil in others. Seats are comfortable and ergonomics are top-notch.
The bottom line is this: If you're looking for a true truck that can make its way through the toughest of conditions and is still useful on a daily basis, this is the one for you. 
2018 GMC Canyon / Chevrolet Colorado 
Average used listing price: $17,500 - $29,654
Horsepower: 181 - 308
MPG: 17 - 30
Towing Capacity: 7,700
Payload Capacity: 1775
J.D. Power Reliability Rating: 3 / 5 
The GMC Canyon / Chevrolet Colorado may be the best compromise between the other two vehicles on this list. It offers the benefit of a more serene ride (vs. the Tacoma) while offering a class-leading towing option with the benefit of a unique diesel engine option.
The interior, while not as nice as the Ridgeline, offers more creature comforts and room than the Tacoma. Android Auto / Apple CarPlay, active safety systems, and OnStar telematics make for levels of safety typically reserved for family sedans.  
A huge selection of bed lengths, cab sizes, and engines are available. On-road and off-road-focused trims exist throughout the lineup, and reliability is average for the class.
Depending on your needs, the Canyon / Colorado twins could be a great option for someone looking for something that retains the truck capability and adds in a dash of SUV-like comfort. It has more than earned its place on this list. 
Get a curated list of the best small trucks for sale in your area
If you're ready to hit the road and adventure in a new truck, head on over to CoPilot Compare. CoPilot enables you to see side-by-side cars for sale in your area, so you can easily compare specs and prices. What are you waiting for? Find the adventure rig of your dreams ASAP.