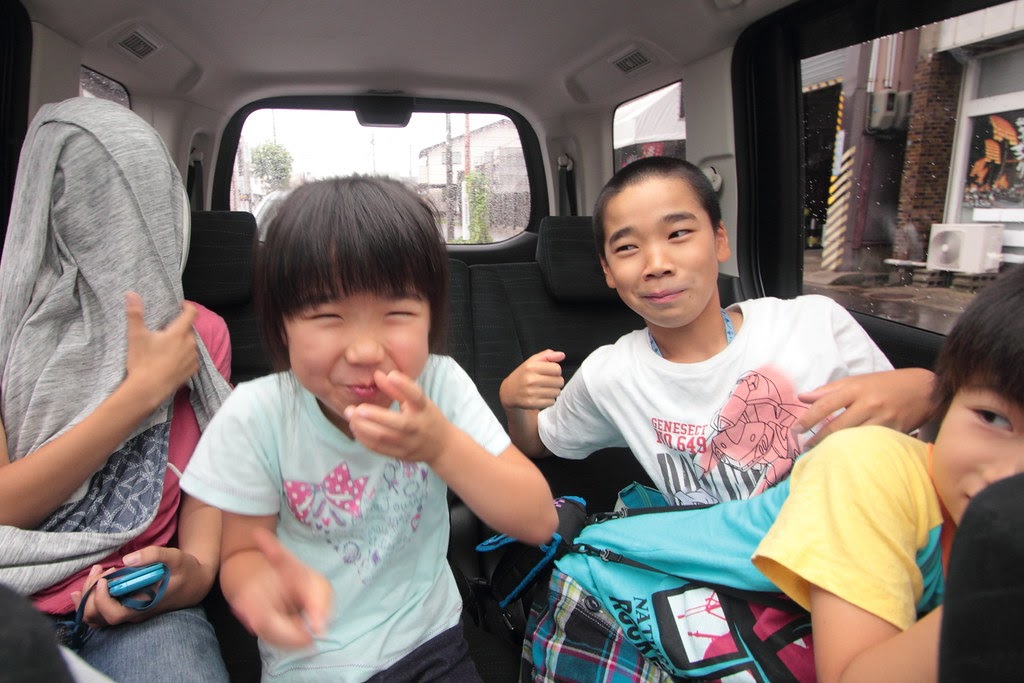 The landscape of the family car has changed drastically over the course of the past 10 years, as SUVs have slowly but surely taken over as the car of choice for increasing numbers of American families. This isn't to say that the family sedan is dead in the water, especially since there are several sedans that are standouts at performing family duties and being fun to drive as well. Regardless of what your personal style is, there are several awesome choices. 
We'll dive into the best used family cars of all types that are equal parts practical, reliable and in some cases, even fun to drive. Rest assured, by the time you're done with this list, you'll have a great selection of awesome family cars to choose from. 
---
DOWNLOAD THE APP
The CoPilot app is the smartest way to buy a car. Search all listings in your area, get notified about deals, new listings, and price drops, or chat with one of our copilots for some hands-on advice. 
---
Best cars for families of up to 5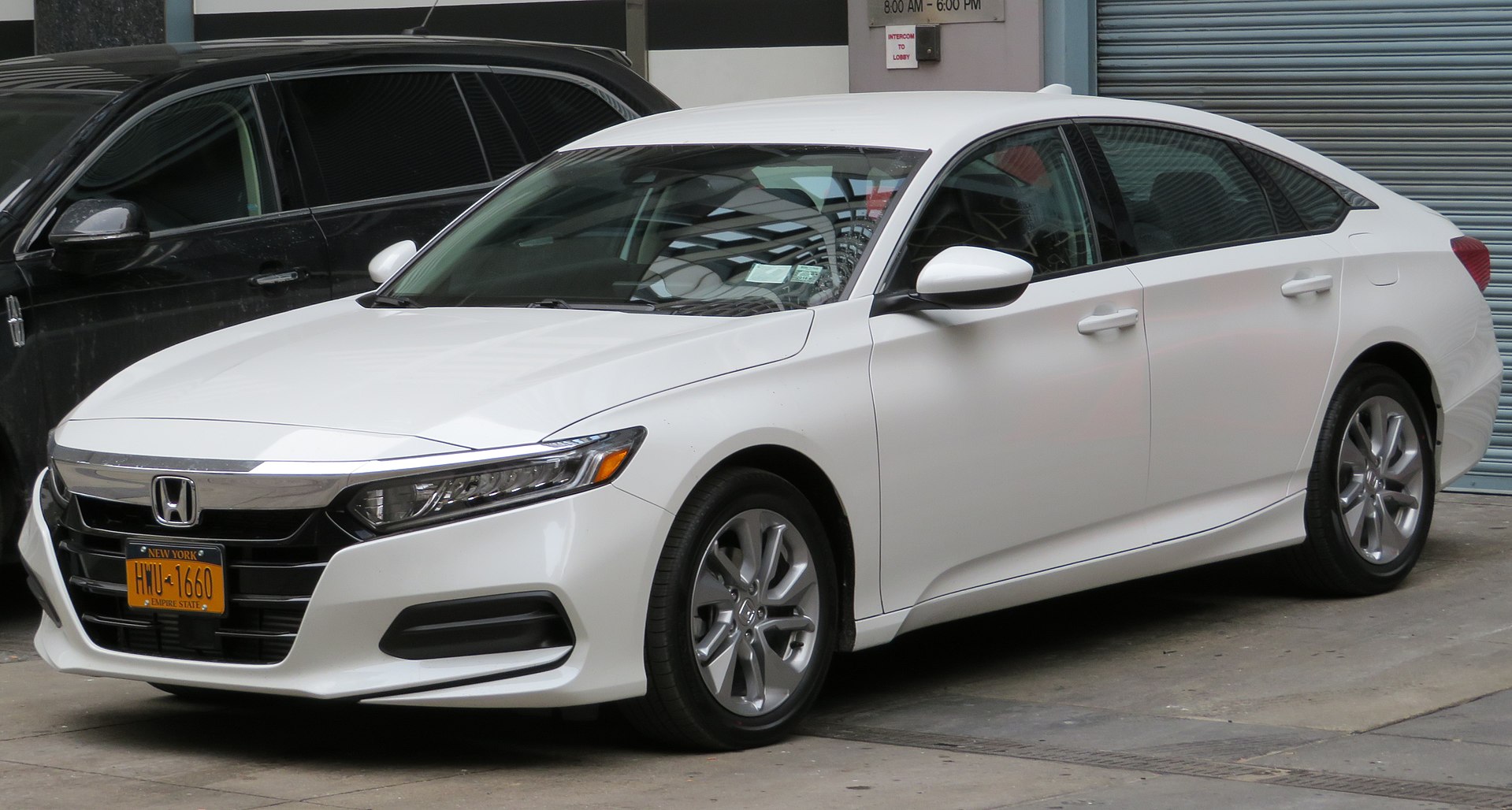 2018 Honda Accord
Average Price Paid: $19k to $25k
Fuel Economy: 22 - 38 MPG
NHTSA Safety Rating: 5 / 5 Stars
J.D. Power Reliability: 3⁄5
Seating Capacity: 5
Although the mid-size sedan may have already seen its renaissance in the 1990's, there are still hundreds of thousands of these vehicles sold every single year. Among the best of the mid-size sedans is the class-leading Honda Accord. An expansive interior, giant trunk and exceptional fuel economy all make this a fantastic choice for shuttling around the family. What gives it the edge is its exceptional driving dynamics, high levels of standard equipment and availability of trims levels that range from mild to wild. Overall, if you value driving fun and still want something that's reliable, efficient and great looking - this is a solid choice.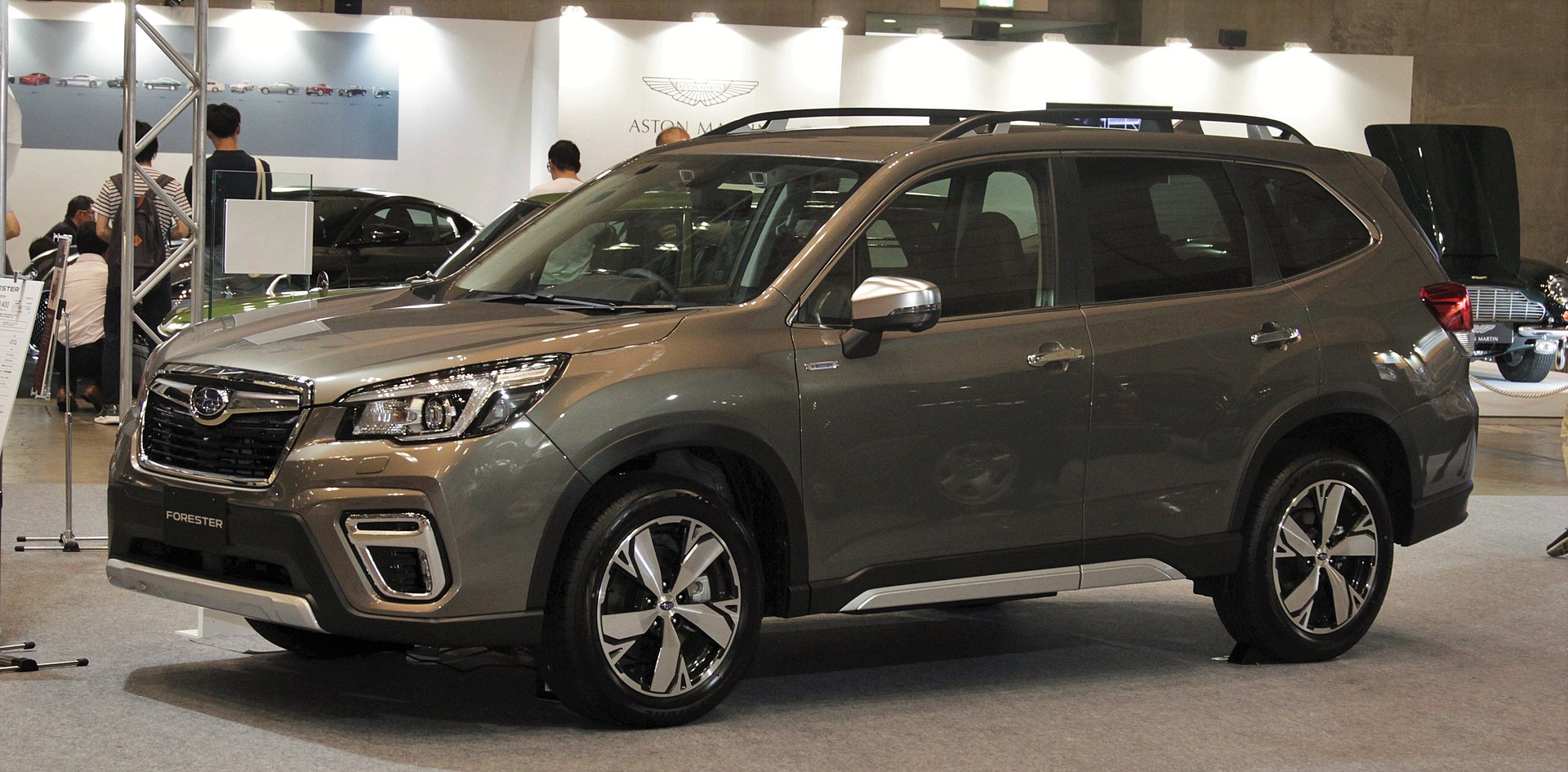 2018 Subaru Forester
Average Price Paid: $20k to $30k
Fuel Economy: 22 - 32 MPG
NHTSA Safety Rating: 5 / 5 Stars
J.D. Power Reliability: 3⁄5
Seating Capacity: 5
What makes the 2018 Forester a standout family car is its ability to do so many things incredibly well. The interior of the Forester is much, much larger than the outside of the vehicle would indicate. Exceptional visibility from giant windows give a great view of the road, while a full-time all-wheel-drive system keeps the Forester surefooted in even the worst conditions. Exceptional safety features like Subaru's Active Safety suite (Eyesight) and high crash test scores ensure that the Forester will keep you and your family safe and sound. Although this vehicle isn't the fastest or the most fun to drive, for those looking at a family vehicle that hits above its class day in and day out - give the Forester a look. 
---
THE BEST USED SUVS UNDER $10,000
We looked into price, reliability, features, and more to create this list of the best used SUVs under $10k on the market today. Take a look - some of the best used SUVs have gone mostly overlooked or forgotten. 
---
The best used car for families of 5-7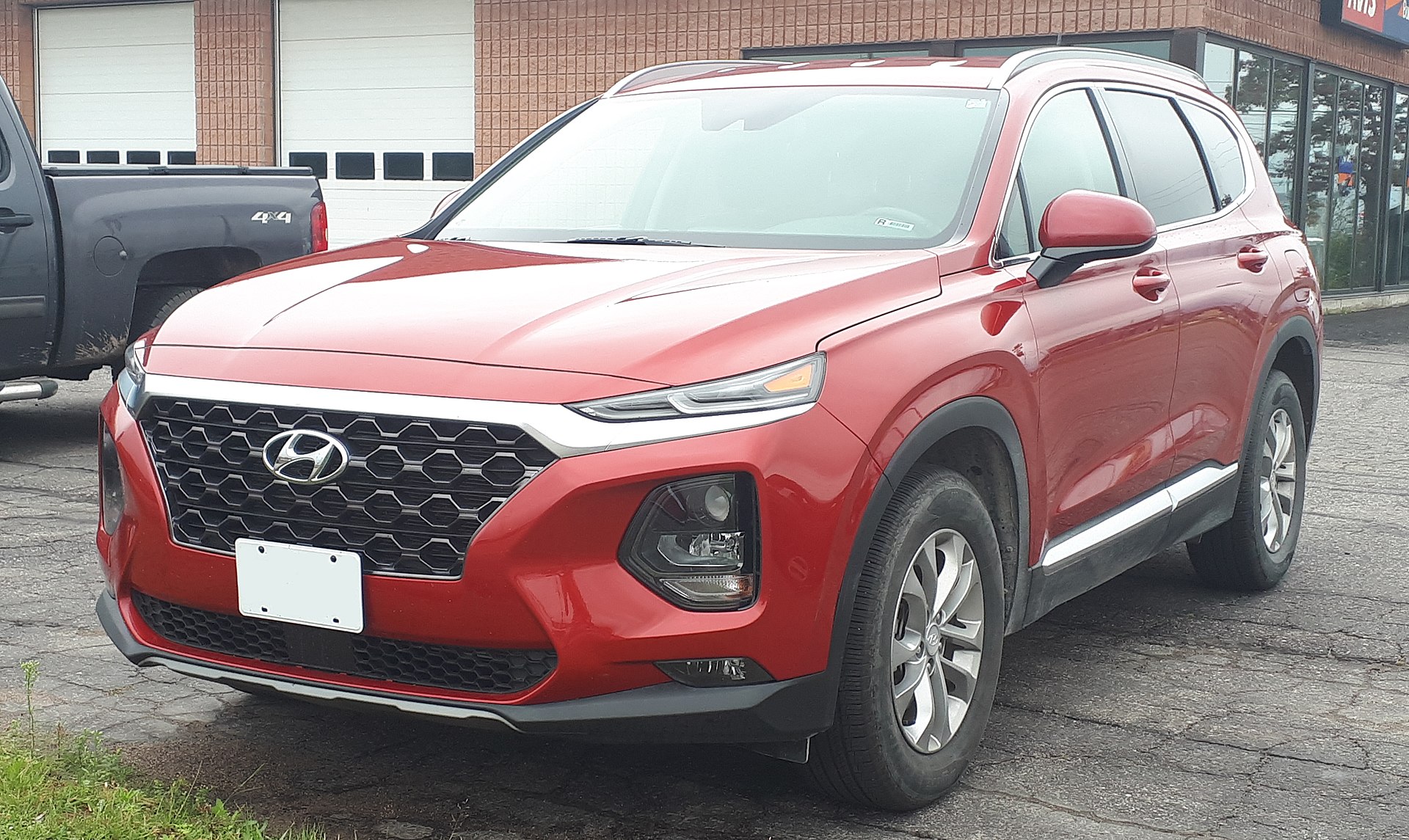 2019 Hyundai Santa Fe  
Average Price Paid: $20k to $30k
Fuel Economy: 17 - 29 MPG
NHTSA Safety Rating: 5 / 5 Stars
J.D. Power Reliability: 4⁄5
Seating Capacity: 5 (Standard) 7( XL) 
Jumping up to the next class of vehicle brings a few benefits. Here, the 2019 Hyundai Santa Fe is a standout in this very crowded class of vehicles. Interior room is generous for 5 with the ability to carry 7 with the Santa Fe XL variation. Materials, design and overall interior quality put the Santa Fe in a class above other SUVs. 
A selection of engines that ranges from fuel efficient to downright powerful are available in the Santa Fe and this family SUV has an exceptional reliability rating from J.D. Power at a 4⁄5 . A litany of standard safety equipment, including Hyundai's excellent active safety systems, as well as large touchscreens, high end stereos and even an in dash-camera are also available. This is an awesome choice for anyone looking for that perfect, mid-size family vehicle. 
The best used car for large families (7+)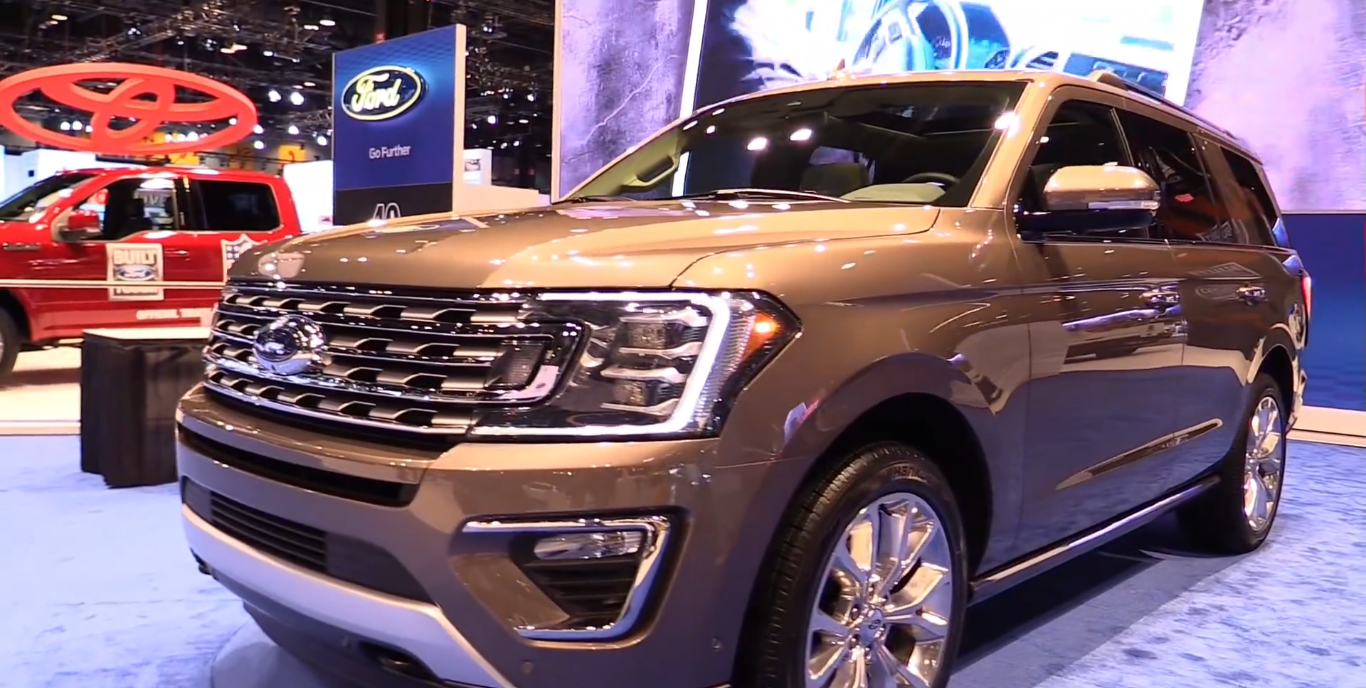 2018 Ford Expedition  
Average Price Paid: $41k to $62k
Fuel Economy: 16 - 24 MPG
NHTSA Safety Rating: 5 / 5 Stars
J.D. Power Reliability: 4.5⁄5
Seating Capacity: 9 (EL)
When it comes to the biggest SUVs on the block, there's nothing better than the Ford Expedition for hauling family, towing boats and hauling your gear - all at once. The interior of this behemoth is downright massive, with reviewers reporting that all three rows of seating have insane amounts of room. Cargo capacity is also massive, even with a full load of people on board. Owners and reviewers also love the brawny 3.5L, twin-turbocharged V-6 that makes the Expedition feel athletic in all driving situations. 
Active safety systems come standard on the Expedition and this vehicle even has a 5⁄5 from the NHTSA for crash safety. Throw in the fact that you can tow up to 9500 pounds and there really isn't a vehicle that does more than the Expedition. Whether or not you need this level of vehicle is the real question but if you do, you'll love this beast. 
The search engine for nearly-new cars
Ready to find the perfect vehicle for your family? Head on over to CoPilot Compare, the search engine for nearly-new cars. Wrangling your family into the car may be hard, but actually buying it doesn't have to be!