The best used cars for college students
How to find the sweet spot between price, reliability, and safety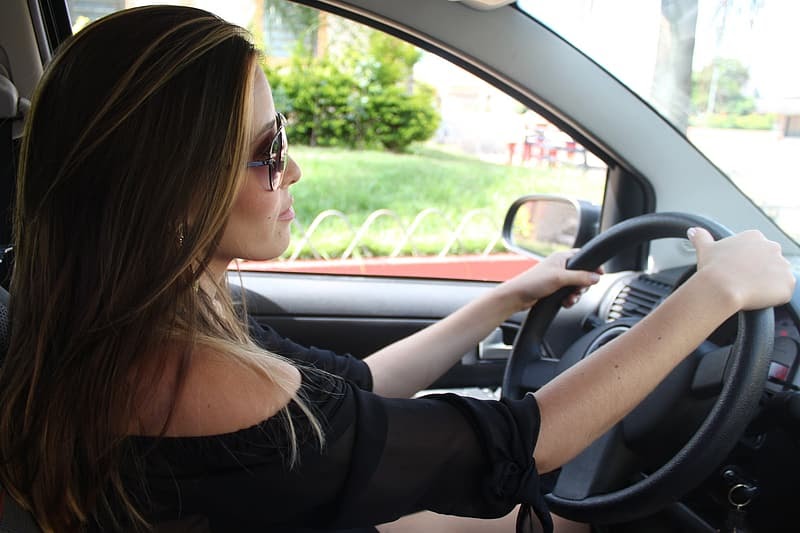 If there's one thing that many college students absolutely depend on, it's their car. Whether it's running to class, going out with friends, or driving home for holiday breaks, having a vehicle that is reliable, cheap to run, and tech-focused is incredibly important to the modern college student.
When choosing a used car for your college student, there should be a few main things on your mind:
Vehicle price
Mileage / Reliability
Safety
Cost of ownership
This article will examine the best cars for college students, broken down into a few categories. We're confident that you'll find something you'll absolutely love on this list and maybe learn a thing or two. After all, that's what college is all about! 
---
DOWNLOAD THE APP
The CoPilot app is the smartest way to buy a car. Search all listings in your area, get notified about deals, new listings, and price drops, or chat with one of our copilots for some hands-on advice. 
---
The best used car for college students: 2019 Honda Fit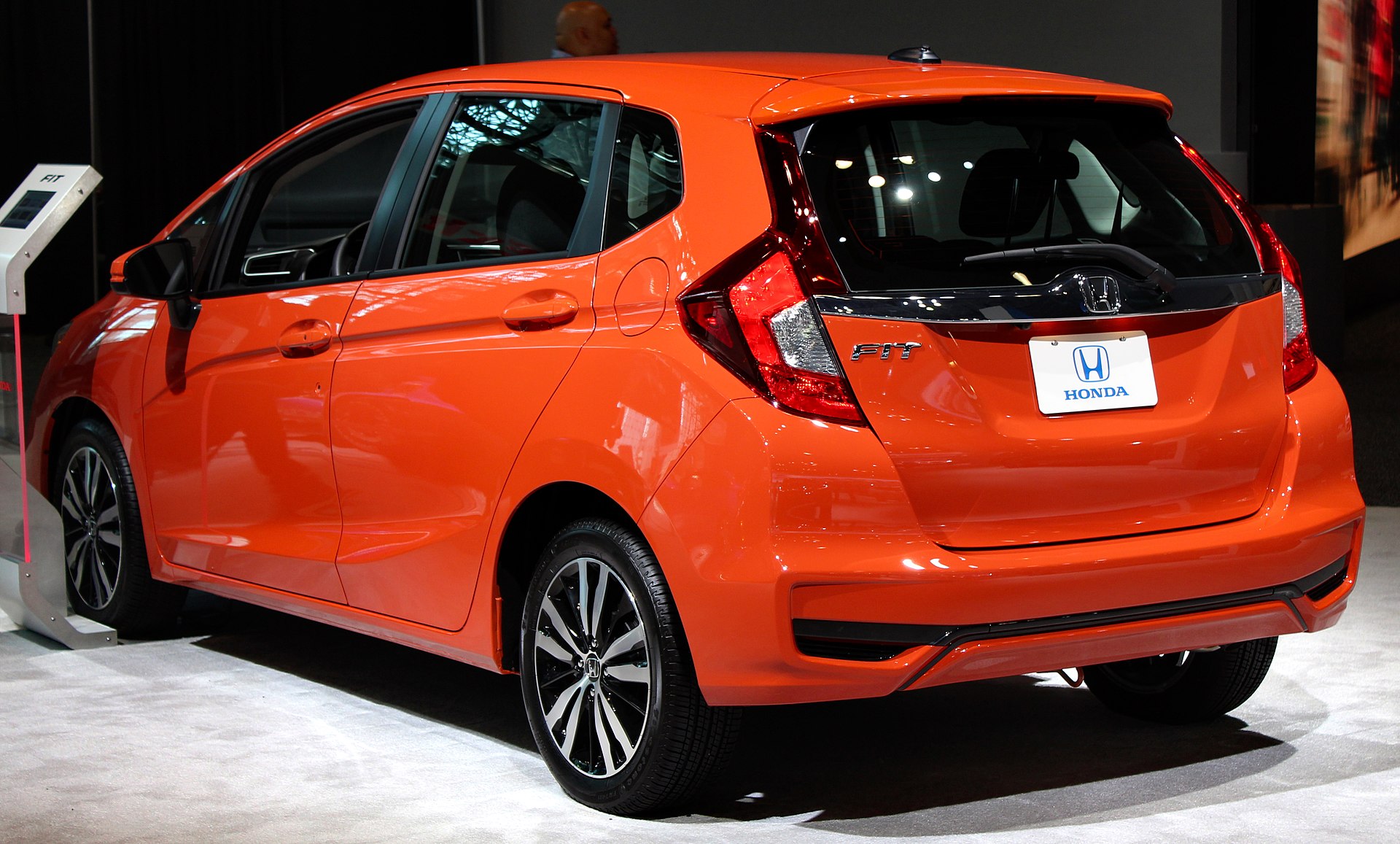 Style: 5 Door Hatchback
Average used listing price: $19k to $18k
Fuel Economy: 33 - 40 MPG
NHTSA Safety Rating: 5 / 5 Stars
Standout Feature: "Magic Seat" that allows the Fit to carry tons of gear. 
Estimated annual maintenance costs: $501
When it comes down to it, there may be no more perfect car for a college student than the Honda Fit. This urban runabout gives drivers an excellent fuel economy and an interior that can swallow everything from a 7-foot surfboard to a couple of mountain bikes with ease.
Seating is roomy for all outboard seating positions and drivers will enjoy available features like Android Auto and Apple CarPlay.
Active safety features are available, and this vehicle also has a 5 /5 NHTSA safety score. Pair that with an low estimated maintenance costs, the Fit will get your kid through college cheaply and reliably.
Cheap to own, fun to drive, and with a roomy interior, the 2019 Honda Fit is a perfect fit for most college students.
2018 Kia Soul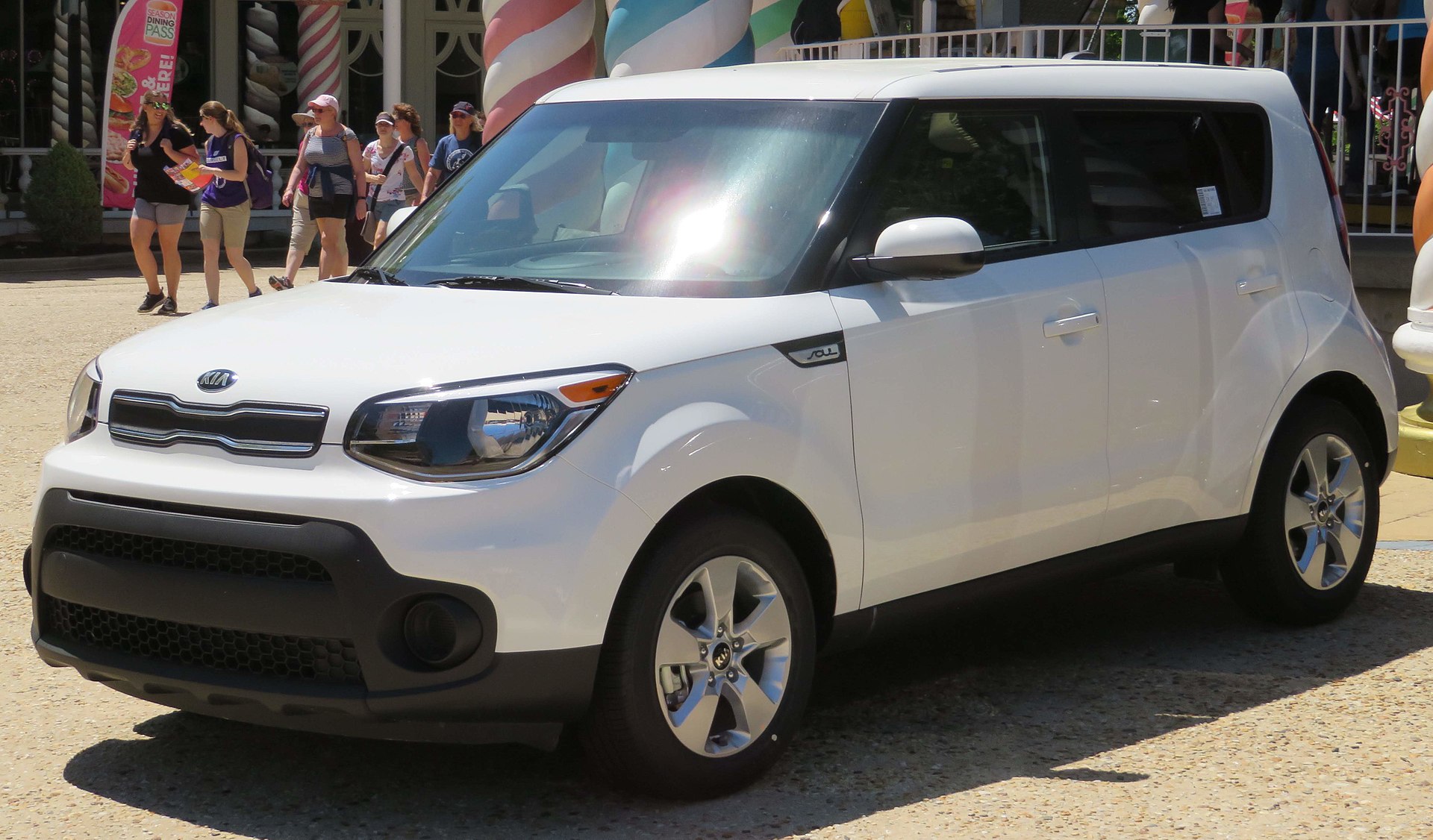 Style: 5 Door SUV
Average Price Paid: $13k to $22k
Fuel Economy: 24 - 31 MPG
NHTSA Safety Rating: 5 / 5 Stars
Stand Out Feature: Upscale interior with tons of technology and customization options 
Estimated annual maintenance costs: $588
The 2018 Kia Soul is an easy choice for this list because it is at once funky and practical.
The Soul makes its mark with a higher than average reliability rating, fantastic safety scores, and a good fuel economy.
The interior and the driving experience for the Soul really makes it stand out. Owners will enjoy a sporty driving demeanor that still retains a fantastic ride and quiet interior.
Features include Android Auto, Apple CarPlay, Infiniti Stereo, and a completely color configurable interior lighting kit.
The Soul can also hold a ton of gear in its spacious interior - slightly more than the Honda Fit - without being too big to park on campus.
Add a 5-star safety rating an an annual maintenance cost under $600, the Soul is a great choice for college students.
---
THE BEST USED SUVS UNDER $10,000
Looking for good SUVs for students? We looked into price, reliability, features, and more to create this list of the best used SUVs under $10k on the market today.
---
2018 Mazda 3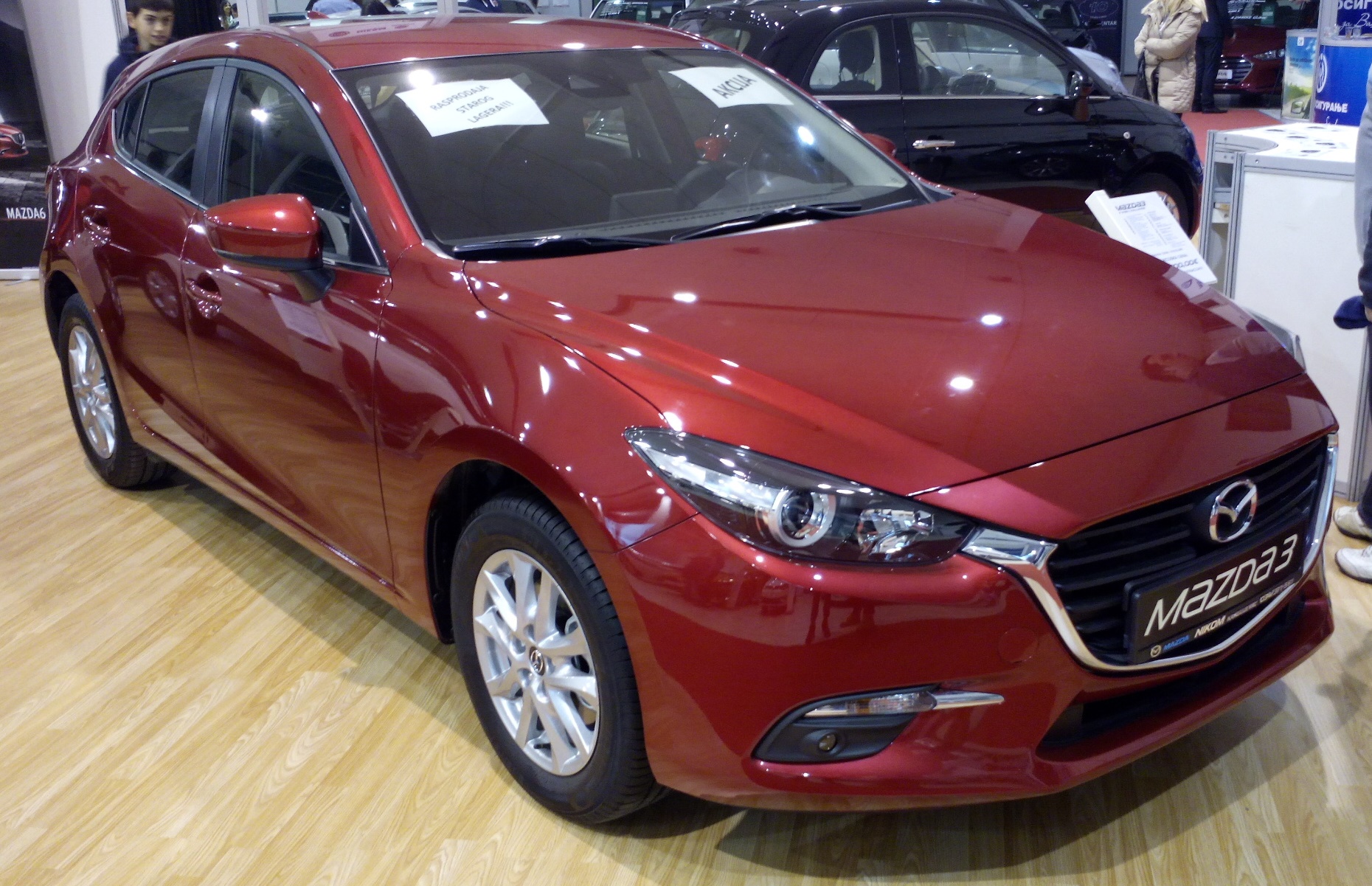 Style: 5 Door Hatchback or 4 Door Sedan
Average Price Paid: $13k to $19k
Fuel Economy: 28 - 38 MPG
NHTSA Safety Rating: 5 / 5 Stars
Stand Out Feature: Sporty styling and driving dynamics
Estimated annual maintenance costs: $383
One of the best things about the Mazda 3 is how it makes drivers feel behind the wheel. Mazda is well known for building cars that people enjoy driving.
The interior of the Mazda is also a stand-out and in certain trims can look downright luxurious.
Outstanding fuel economy is also a Mazda hallmark and the 3 can achieve almost 40 MPG with ease.
5-star NHTSA safety ratings mean that the Mazda 3 is one of the safest vehicles on the road, and the lowest average maintenance cost of any vehicle on this list means that a student can afford to keep it in good repair.
A few different body styles are also available, running from a practical hatchback to a stylish sedan.
With the perfect blend of style, performance, value, and safety, the 2018 Mazda 3 is the best used sedan for college students on the market today.
2015 Nissan Frontier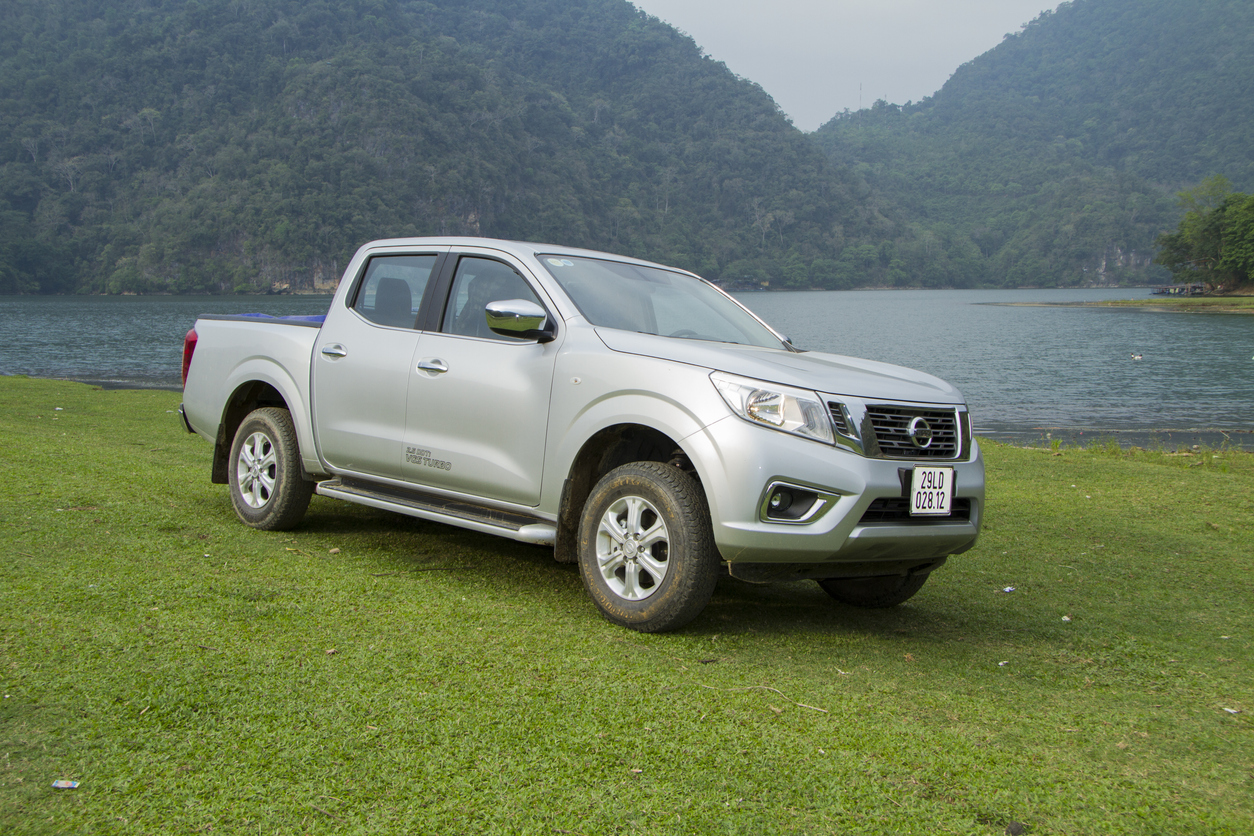 Style: 2 Door or 4 Door Truck 
Average Price Paid: $13k to $24k
Fuel Economy: 19 - 23 MPG
NHTSA Safety Rating: 4 / 5 Stars
Stand Out Feature: Beefy V-6 engine and tons of hauling capacity
Estimated annual maintenance cost: $1,432
If you want to be popular in college, just own a truck - people will be asking you to haul stuff for them all the time. Whether you're helping someone move from the dorms into apartments, packing up for a camping trip, or trying to haul a homecoming parade float, a pickup truck is an invaluable possession on many college campuses.
The best pickup for college students is the Nissan Frontier. It has an incredibly strong and reliable V-6 engine that, along with 4-Wheel drive, can take you (and all of your stuff) pretty much anywhere you want to go.
Sure, it's not Honda Fit fuel economy, but 23 on the highway for a powerful truck is still very good. The interior is basic but extremely roomy and ready to take a beating.
One notable callout is that a 2015 Frontier has a higher annual maintenance cost than the other vehicles on this list, due to its being both older and a pickup truck. If you're shopping for a used Frontier, make sure to get a thorough pre-purchase inspection to prevent costly problems from showing up later.
Throw in an incredible 5 /5 reliability rating from J.D. Power and you have a recipe for a vehicle that will take you through college and beyond with ease. 
The easiest way to find great deals on used cars
Shopping for a used car sucks - scrolling through hundreds of nearly-identical listings, keeping spreadsheets and pro/con lists, wondering if this 'great deal' is actually a lemon. It's a lot to worry about, especially if you're not an expert on cars.

The good news? You don't need to be an expert in order to find the best deals - we'll do it for you. The CoPilot car shopping app was designed for one purpose - to make it as easy as possible for you to find a used car and feel confident that you made the best choice.
Tell us what you're looking for and we'll search the inventories of every dealership in your area and give you a personalized list of the best deals in your area. We'll also immediately notify you if prices drop, a great deal hits the market, or if the dealer's motivation to sell is increasing.