The 7 best used car dealerships in Austin, TX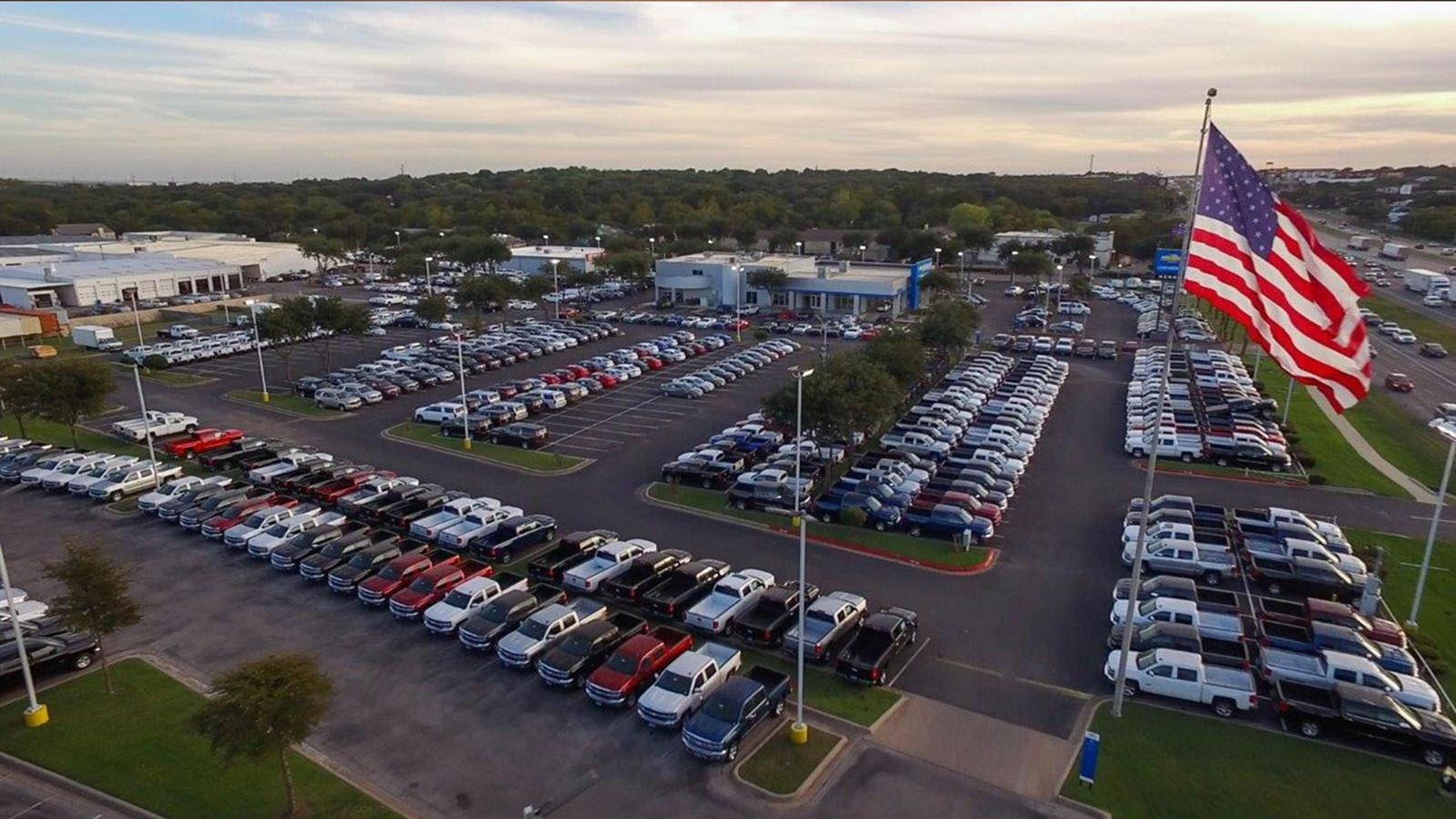 When looking for your next used car, it's important to find a dealership that you can trust. But trust, unfortunately, does not come easy with used car dealers. Whether they deserve it or not, people have a hard time trusting that they will not be taken advantage of by a savvy used car dealer. 
Luckily we're here to put your mind at ease, because there are indeed used car dealers that deserve your trust (and business) in the great city of Austin. This article will cover the 7 best Used Car Dealers in Austin, TX, and provide you all of their contact info and what they do best. With this list in hand, you'll be able to find the next car of your dreams without concern. 
1. Texas Auto Center 
Address (3 Locations): 
2701 N. I35 Frontage Rd. San Marcos, TX 78666
6809 I-35 South Austin, TX 78744.
9151 Research Blvd. Austin, TX 78758
Phone number: (512) 280-5333
Specialty: Late model vehicles of all kinds
Website: https://www.texasautocenter.com/
Texas Auto Center is a locally owned chain of used car dealers in the Austin/San Marcos area. On top of their incredibly large inventory, they have an in-house lender that can work with pretty much any credit situation you may have. They're a BBB A+ rated business, and belong to the Independent Association of Automotive Dealers. 
Beyond those qualifications, they pull over 4.5 on Google and on Cars.com, where they are a preferred dealer. These folkjs have the resources of a large company with the customer service of a small town outfit. A great place to start your search and support a local business! 
---
TRENDING
Find the best new Hyundai Elantras in Austin, TX. There's no need to look through hundreds of listings - we'll create curated car shopping lists based on your preferences, and automatically notify you when prices drop or a new listing hits the market.
---
2. Sames Red Barn Motors
Address: 620 W Slaughter Ln, Austin, TX 78748
Phone number: (512) 628-0500
Specialty: Trucks and SUVs
Website: https://www.samesrbm.com/
Sames Red Barn Motors is the quintessential Texas car buying experience. Not only do they pull a solid 4.2 on Google Reviews, but they also have won or placed highly on the Austin American Statesman's best dealership list for the past 5 years, and took the top spot in 2015. 
Although this dealership with the quaint red barn showroom does sell all kinds of late model vehicles, they really specialize in trucks of all kinds. From mid-size to super-size, they'll be sure to have a truck that fits your needs. Overall, these are awesome ratings from an awesome dealership that truly embodies the Texas spirit. 
3. Leif Johnson Superstore South
Address: 5315 E Ben White Blvd Austin, TX 78741
Phone number: (888) 598-7310
Specialty: All Makes and Models; late model
Website: https://www.iwanttobuyused.com/
Leif Johnson's Superstore is exactly what it sounds like: a huge superstore with a massive selection of fantastic used cars. This is one of four dealerships in the Austin area that are owned by Lief Johnson, but the only that is exclusively all about used cars. They keep over 1000 vehicles on their lot at all times and offer a superb in-house financing team. They have a 4.2 on Google and a 4.4 on cars.com. Reviews mention their honesty, family atmosphere and fair pricing. If they don't have what you're looking for, it probably doesn't exist. 
4. Sky's Auto Sales Inc. 
Address: 5210 North I H 35, Austin, TX 78751
Phone number:(512) 454-9138 
Specialty: Lower cost family vehicles
Website: https://www.skysautos.com/
Sky's specializes in lower cost, high quality used vehicles that are perfect for those on a tight budget. They have a huge selection of vehicles under $10,000, and can get nearly every credit situation financed. They have an extremely respectable 4.6 rating on Google, and an even more impressive 4.5 on Yelp. Since they have been in business for over 35 years, they're also a pillar of the community and well loved by the people of Austin. If you're on a budget, start here! 
---
RELATED
Find the best used Subaru Foresters in Austin TX at the best price. Browse, search and filter through hundreds of listings. We pair you with a CoPilot, a car buying expert who works for you, not the dealers, so you get a great deal on the best car for you.
---
5. Drivetime Austin
Address: 5432 S I-35, Austin, TX 78745
Phone number: (512) 276-5605
Specialty: In-house financed, late model vehicles 
Website: http://www.drivetime.com
Drivetime has made its mark on the automotive dealership world by offering a huge selection of used cars that are all financed in-house. They have locations throughout the Southwest and can get most people financed on vehicles that range from small commuter cars to full-size trucks. If you're looking for the ultimate in selection and the ability to get financed if you have a difficult credit situation, this should be one of your first stops. 
6. Kyle Chapman Motors - Austin
Address: 5324 Airport Blvd, Austin, TX 78751
Phone number: (512) 459-1141
Specialty: Late model, low mileage
Website: https://www.kylechapmanmotors.com
The team at Kyle Chapman Motors has been in business for over 40 years and has three locations in the greater Austin area. They come highly rated on Google with a solid 4.6 rating, and also pull in a highly recommended rating on Deallerrater.com. Their large size means they can get better used cars for less money, and offer them to you at an outstanding price. Whether in Buda, Austin or San Marcos, Kyle Chapman should be on your list of places to shop for your next used car. 
---
DOWNLOAD THE APP
The CoPilot app is the smartest way to buy a car. Search all listings in your area, get notified about deals, new listings, and price drops, or chat with one of our copilots for some hands-on advice. 
---
7. Dynamic Motors Inc. 
Address: 1500 E Cesar Chavez St, Austin, TX 78702
Phone number: (512) 482-8402
Specialty: Hyundais, Toyotas and Nissans
Website: https://dynamicmotorsinc.com/
Dynamic operates two locations in the Austin area, and offers a 12 month/12,000 mile guarantee for those that purchase a vehicle. They offer a wide variety of vehicles but specialize in late model, inexpensive vehicles that have low mileage. One of the most popular vehicle brands on their lots is Hyundai, and they seem to always have a great selection of these reliable, inexpensive vehicles for sale. They pull a great 4.6 on Google and are accredited by the BBB in Austin. If you're interested in Hyundai's, these guys should be on your list!