2019 Ford Ranger Problems: The Most Common Reliability Issues Reported by 2019 Ford Ranger Owners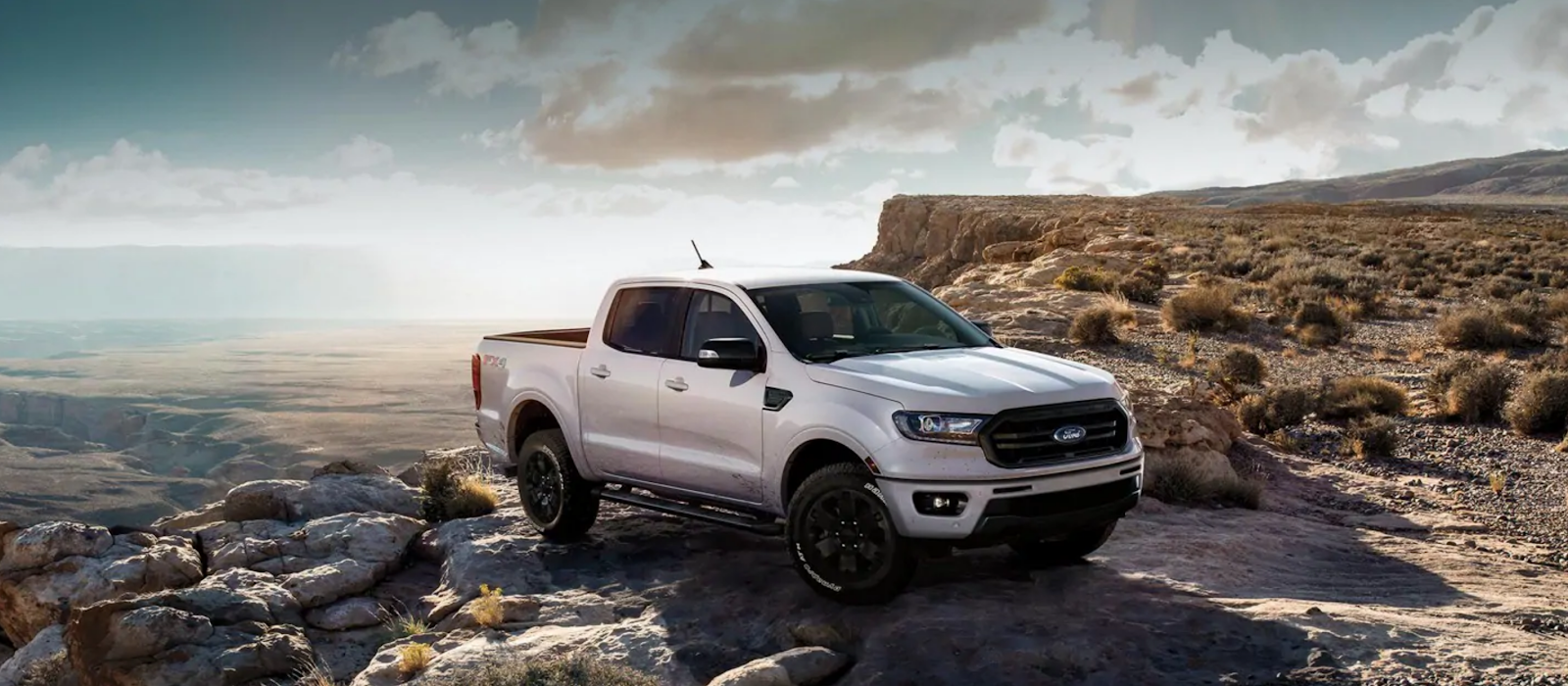 In 2019, truck enthusiasts rejoiced as Ford announced that the Ranger was coming back to the United States.
The departure from the former, long-running design of the Ford Ranger to a thoroughly modern, fuel efficient vehicle was universally praised by Ford enthusiasts all over the country.
Given that the Ranger is still relatively new in the United States, many of these trucks are still under their factory warranty so repair data is a bit limited.
Since this vehicle is too new to have many reviews, we've compiled a list of solved and on-going problems with the 2019 Ford Ranger.
The most common 2019 Ford Ranger problems:
These are the most common issues with the 2019 Ranger, as reported by owners on forums such as Reddit and ranger5g.com.
Shuddering and vibration from 0 - 10 MPH. Cost to fix: Free
Rear door that doesn't close flush. No clear fix exists for this issue.
Blown speakers on doors. Cost to fix: $200 per speaker
---
CPOs ARE BETTER THAN BUYING NEW
If you're looking for new cars, a Certified Pre-Owned (CPO) car might help you buy a like-new car at a significant discount vs. MSRP. Here's why CPOs are better than buying new.
---
2019 Ford Ranger shuddering/vibration problems
There are several complaints on Ranger5G.com that mention issues with acceleration and shuddering while accelerating from a dead stop.
Cost to fix:
This one's pretty much free to fix - just lower the PSI in all four tires down to factory specifications. During transport, Ford inflates tires to far above factory specifications to ensure that the suspension does not compress while on the transport truck. If the suspension compresses too much, tie down chains could release and the truck could fall off the transport truck. Inflated tires absorb the shock, helping ensure safety. Sometimes the dealers forget to lower the PSI back down.
Problems with rear doors not closing flush
Owners of the 2019 report that rear doors experience fit and finish issues that prevent the door from completely shutting. There appears to be a visual gap in the door, which causes owners to believe that the door is in fact not completely shut. One owner mentions that slamming the door with the full force his body was the only way to actually get the door shut.
Cost to fix:
The issue appears to be a poor design in the weather stripping of the rear doors on some 2019 Ford Rangers. According to owners, there does not seem to be a solid fix for this issue at this time, but some Ford dealers are recommending replacement of weather stripping and others are offering to physically bend the door.
---
KNOW THE WARNING SIGNS
Wondering what to look out for when buying a used car? With such a large purchase, it pays to be a cautious shopper. Check out this list of red flags to look out for when buying a used car.
---
What Problems Exist With Blown Speakers?
Ford offered the 2019 Ranger with a premium audio system option from manufacturers Bang and Olufsen right from the factory. Several owners of the 2019 Ranger report that there seems to be a manufacturing issue with lower door speakers. The speakers themselves go from working great to completely failing and sounding absolutely terrible. Turns out, there is an issue with the construction of the speaker that can cause the glue to separate and the cone of the speaker to come completely off. Ford dealerships are aware of the issue and have the ability to re-order parts as needed to repair this issue.
Cost to fix:
Depending on the speakers you choose, it will cost approximately $1-300 per speaker. We recommend springing for a better aftermarket model instead of the faulty stock speakers.
---
DOWNLOAD THE APP
The CoPilot app is the smartest way to buy a car. Search all listings in your area, get notified about deals, new listings, and price drops, or chat with one of our copilots for some hands-on advice.
---
How to avoid buying a 2019 Ford Ranger with these problems
The most important thing you can do is not only take the vehicle for a thorough test drive, but also have it inspected by a trusted mechanic.
This might just save you hundreds – if not thousands – in the long run.
Ready to look for your own 2019 Ranger? Download the CoPilot app today.