Which year models of used Hyundai Elantra GT to avoid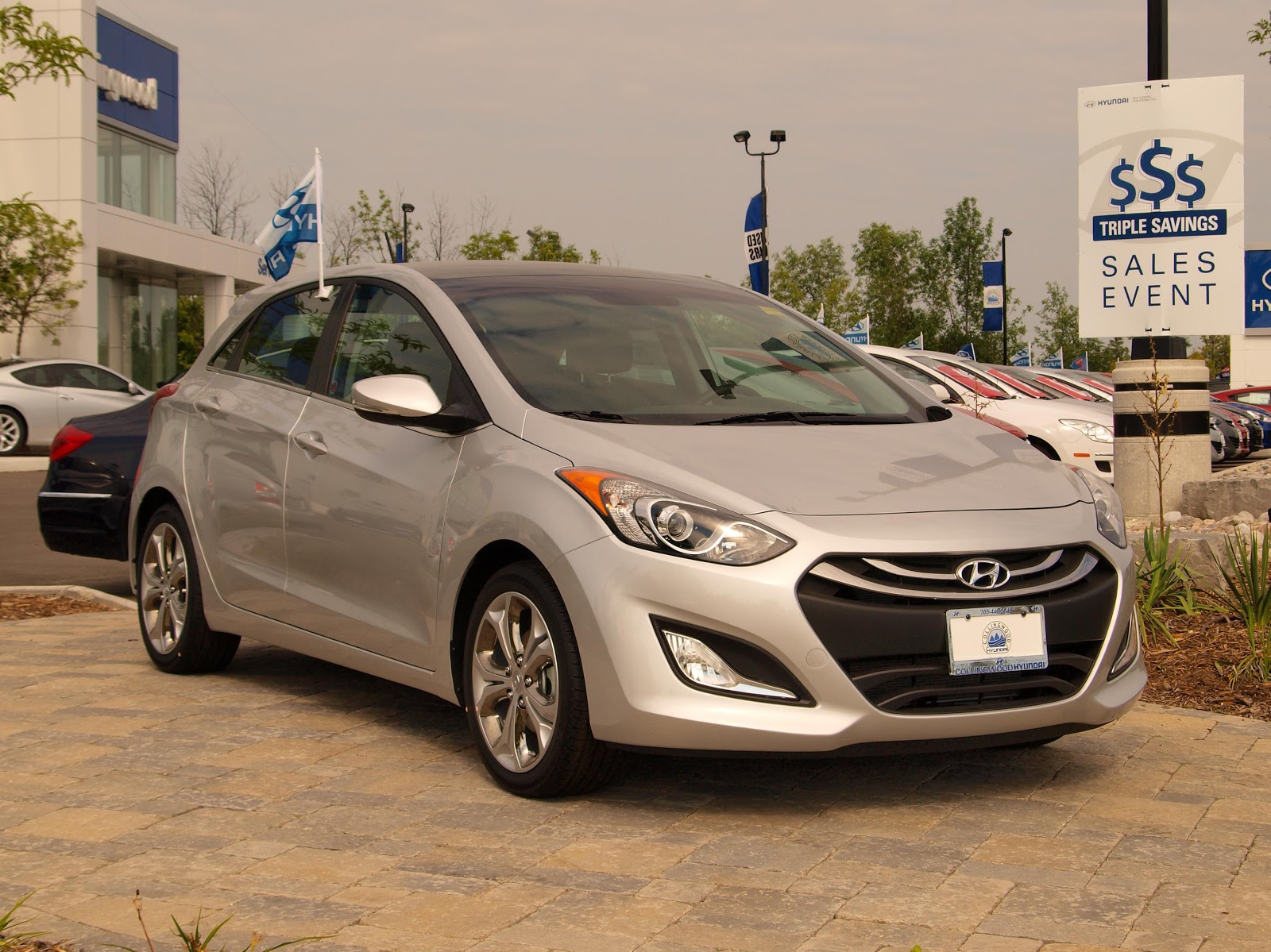 The Hyundai Elantra GT is a hatchback lauded for its sporty qualities and clean aesthetic. If storage space, efficient fuel economy, and a variety of useful features are what you're looking for in a car, look no further than the Hyundai Elantra GT. 
The GT hatchback line has been discontinued as we move into 2021, so purchasing a used model from a previous year will be your best (and only) bet for finding one. However, there are key differences between models from year to year that you should know about, and CoPilot is here to help you find the best used Hyundai Elantra GT to fit your needs!
Quick answer: Avoid Hyundai Elantra GT year models 2013 and 2016
The least reliable Hyundai Elantra GT models are the 2013 and the 2016. The 2013 has a poor history of steering problems, requiring more maintenance than other models. The most reported problem with the 2013 is an irritating loud ticking noise in the engine.
Despite having fewer reported problems than the 2013, the 2016 model is even worse. It has its own engine problems, namely lower bearing failure, while also suffering from a faulty transmission. The most concerning factor here, though, is that the 2016's repair costs are higher than other models' and it tends to fail at a lower average mileage than its peers.
---
FEEL SECURE IN THE CAR YOU CHOOSE
CoPilot gives you a personalized list of the best cars for sale in your area. We'll also show you if there are similar vehicles nearby at a lower price, so you're always sure you got the best deal. The CoPilot app is the smartest way to buy a car. 
---
Which year models of Hyundai Elantra GT are safe to buy used? 
The following year models have fewer reported reliability issues and/or the issues are less severe or costly to repair.
2014 Hyundai Elantra GT
2015 Hyundai Elantra GT
2017 Hyundai Elantra GT
2018 Hyundai Elantra GT
2019 Hyundai Elantra GT
2020 Hyundai Elantra GT
Features like Apple CarPlay and compatibility with Android Auto are included across the board in Elantra GTs, ensuring the ride to your destination is not only smooth but comfortable as well. 
All models also come with a 6-speed automatic transmission, unless you spring for the upgraded N Line model. The N Line gives you the option of a 6-speed manual or a 7-speed dual clutch automatic transmission, as well as an even stronger engine and tires designed to keep you cruising through the summer. 
The average mileage at which an issue was reported was much higher for these year models than the 2013 and 2016 models, with problems not tending to pop up until around 60,000 miles. 
Problems with these year models also require less hassle to correct than the 2013 and 2016 year models according to Hyundai's Technical Service Bulletins. Furthermore, the severity of the problems themselves were much lower, typically representing minor annoyances rather than system failures. 
---
THE BEST USED SUVS UNDER $10,000
We looked into price, reliability, features, and more to create this list of the best used SUVs under $10k on the market today. Take a look - some of the best used SUVs have gone mostly overlooked or forgotten. 
---
Which year models of Hyundai Elantra GT to avoid: 
Although the Hyundai Elantra GT is generally regarded as a safe, comfortable ride, it has had a couple of rocky years in its history. These models primarily suffer from problems with their engine and transmission and we don't recommend purchasing them.
Avoid the following year models due to higher-than-average reliability issues:
2013 Hyundai Elantra GT
2016 Hyundai Elantra GT
The 2013 model had the most reported problems of any year model, plagued with engine problems that require an entire engine replacement and an average cost of over $5,000 to fix. Transmission issues and steering failures are also common in the 2013 model.
An even riskier purchase would be the 2016 model due to its susceptibility to having its lower bearing and transmission fail. Problems begin arising around the 20,000 mile mark with an average cost to solve most issues starting at around $3,000. 
High repair costs and early transmission and engine failures mean that the 2013 & 2016 Hyundai Elantra GTs aren't your safest bet for a smooth ride. We recommend avoiding these year models.
---
IS GAP INSURANCE WORTH IT?
Gap insurance can prevent you from making payments on an already-totalled car, but is gap insurance worth it? We break down what gap insurance is, if it's worth it, and more - simply and with plenty of examples. 
---
Hyundai Elantra GT problem counts by year
These are the most common problems reported by owners on platforms such as carproblems.com, carcomplaints.com, and Car Talk Community. The most common problems with Hyundai Elantra GTs  are transmission failure, loud ticking noises, and lower bearing failure.
The easiest way to find a reliable Hyundai Elantra GT in your area
You can easily find a reliable used Hyundai Elantra GT in your area with the free CoPIlot car shopping app. Just tell us what hatchback you're looking for and we'll do the rest, giving you a personalized list of the best options near you by searching every dealership around. Car dealerships use the same technology to buy and sell their inventory that we do to make recommendations, making CoPilot the easiest way to buy a used Hyundai Elantra GT.
If newer, off-lease vehicles are more your style, CoPilot Compare is the tool for you. Our search engine for nearly-new cars only shows you models that are 5 years or newer with low mileage so you can find the best Hyundai Elantra GT listing in your area, broken down by how much you can save buying used vs. new.

The best part? CoPilot doesn't work with dealerships, so there are no 'promoted' or 'sponsored' listings - just the best cars in your area. Learn more about how CoPilot works on our About Us page.