How much should you pay for a used 2019 Hyundai Elantra GT?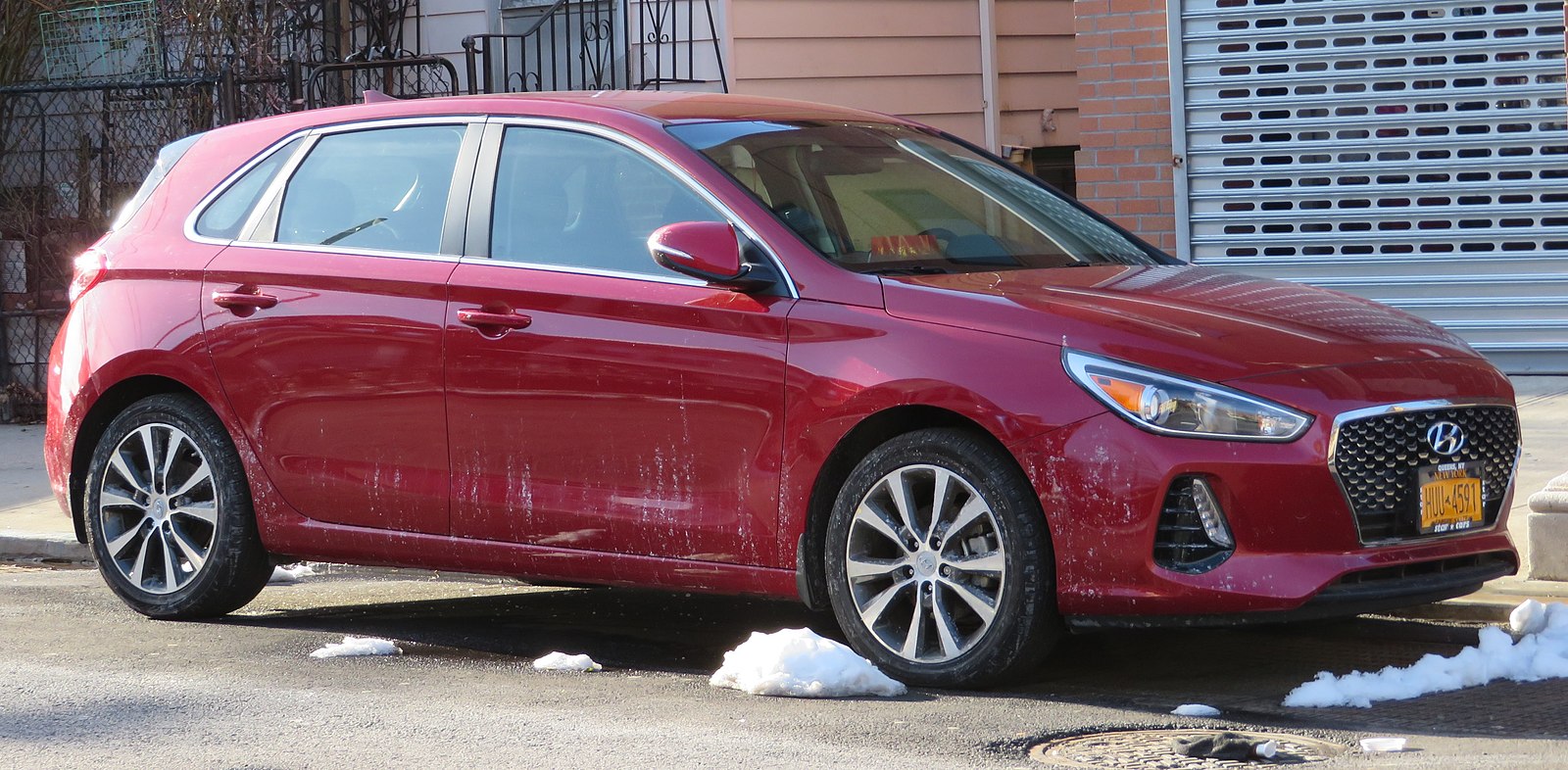 If you're looking for a fun, sporty hatchback, look no further than the Hyundai Elantra GT. It has been lauded for its sharp exterior and its well-equipped interior, which includes an 8-inch touch screen infotainment center (complete with Apple Carplay and Android Auto), generous cargo space, and sleek styling. 
The performance of the Elantra GT is also hard to beat at its price point: It boasts snappy steering, a 32 mpg highway rating on both trims, and an available 1.6L turbocharged 4 cylinder engine with 201 hp on the N Line trim. 
If you are interested in Hyundai's hatchback offering, your best option is to buy pre-owned. Here at CoPilot, we'll help you make the best decision on how much you should actually be paying for your pre-owned 2019 Hyundai Elantra GT.
How much does the average used 2019 Hyundai Elantra GT cost?
Certified Pre-Owned: $15,404 
Savings vs. new: $8,261
By purchasing a Certified Pre-Owned 2019 Hyundai Elantra GT, you will be saving $8,261 off the MSRP of a new 2020 model. That amounts to a savings of 35%, which is even more impressive when you find out that the 2020 Elantra GT has the same interior design, exterior design, and engine options as the 2019. You can pay less than 2⁄3 of the original price and get the perks that come with Hyundai's certified pre-owned (CPO) program, which we'll explain in more detail below.
Uncertified: $15,385
Savings vs. new: $8,280
You can likely find an even better deal by finding a pre-owned Elantra GT that is not a Hyundai CPO. However, the average price is only $19 less, the average mileage is higher, and you'll be missing out on Hyundai's highly acclaimed CPO program.
What's the average mileage for used 2019 Hyundai Elantra GTs?
Average Certified Pre-Owned Mileage: 32,021
Average Uncertified Mileage: 35,750
---
RELATED
Considering buying a used Hyundai Elantra? Here's an in-depth breakdown of the most recent year Elantra models, including price, features, mileage, and more. Learn which models to buy and which to avoid.
---
What factors affect used prices the most?
Certified/Non-certified status
One of the biggest advantages of buying a 2019 Elantra GT is Hyundai's certified pre-owned program. The used car retains Hyundai's original 5-year/60,000 mile bumper to bumper warranty, and also includes a 10-year/100,000 mile powertrain warranty. 
If your car does need any repairs under one of those warranties, Hyundai will even reimburse you up to $35/day for a rental up to 10 days. If an issue with a part occurs while you are more than 150 miles from home, you can also be reimbursed up to $100 a day for travel interruptions. And wherever you are, you are covered with 24⁄7 roadside assistance for the car's first 10 years. 
Finally, you have the assurance of Hyundai's 173-point inspection. If you choose to buy a non-certified pre-owned car, you can only be guaranteed the car's original 5-year/60,000 mile warranty. Any perks beyond that are up to the dealership or private seller you purchase the car from. CoPilot Search makes it easy to know if you're looking at a certified pre-owned car or not.
Trim levels & features
The 2019 Elantra GT is offered in two trims: The GT, and the GT N Line. 
2019 Elantra GT trim
The GT trim offers the standard mechanical package. Its 2.0 L 4-cylinder engine puts out 161 hp and its 6-speed automatic transmission provides 150 lb-ft of torque to its 17-inch alloy wheels.
 Inside, the standard infotainment system is equipped with Android Auto and Apple CarPlay and has bluetooth and satellite radio capabilities. This is all accessible on its 8-inch touch screen, which also provides a good view for the backup camera. 
The standard model also features 60⁄40-split rear bench seats that fold down, manually adjustable front bucket seats, automatic headlights with LED daytime running lights, and heated side mirrors.
The GT trim's available Style Package adds a panoramic roof, push button ignition with a proximity key, and dual automatic temperature with auto-defogging. The fabric upholstery is upgraded to leather seats, the front seats are now heated, and the driver's seat can be power adjusted, including the lumbar support. 
The driver also gains a leather wrapped steering wheel and an adjustable armrest. Most importantly, the Style Package includes modern safety upgrades: a blind spot-monitoring system, a rear cross-traffic alert system, and side mirror turn signals are added. The average price for this trim of the 2019 Hyundai Elantra GT is $15,392.
---
WHY BUY USED?
A new car loses value the second you drive it off the lot. Luckily, many used models sport the same great features as their new counterparts. Here's where you can find nearly-new cars at significant discounts off MSRP.
---
2019 Elantra GT N Line trim
The N Line trim is all about performance. The standard engine is replaced with a 1.6L turbocharged 4-cylinder engine, which channels 201 hp into its 6-speed manual transmission or optional 7-speed automatic transmission. This provides 195 lb-ft of torque to its 18-inch alloy wheels, which feels even better on its sport-tuned suspension with multi-link independent rear suspension. 
The N Line also comes with all the standard Elantra GT features, as well as many upgrades from the Style Package, and adds in black leather seats, a redesigned, sportier steering wheel, upgraded performance gauges, an electronic parking brake, and full LED headlights. 
The available tech package includes a panoramic roof, a built-in navigation system with Hyundai's Blue Link Connected Car System, a wireless charging pad, and a premium 7-speaker Infinity sound system in addition to all the features included in the GT's Style package. 
The highlights of the tech package are its safety and ease of use upgrades: it comes with adaptive cruise control, forward collision-avoidance assistance with pedestrian detection, lane-keeping assistance, high beam assistance, and a driver attention warning system. The average pre-owned 2019 Hyundai Elantra GT N Line is $19,851.
---
DOWNLOAD THE APP
The CoPilot app is the smartest way to buy a car. Search all listings in your area, get notified about deals, new listings, and price drops, or chat with one of our copilots for some hands-on advice. 
---
Mileage
From our CoPilot data, we can see that the average certified pre-owned 2019 Hyundai Elantra GT depreciates by about $1 every 4 miles it has been driven. At this rate, for every 10,000 miles you should expect to pay about $2580 below MSRP on a CPO 2019 Elantra GT compared to a new 2020 Elantra GT. If you're buying a non-certified pre-owned, you should expect to save $2,316 for every 10,000 miles. While a car with forty thousand miles on it might seem scary at first, keep in mind that this car still has twenty thousand miles and three to four years left on its bumper to bumper manufacturer's warranty, and if it's CPO, it still has sixty thousand miles left on its powertrain warranty. 
The easiest way to find used 2019 Hyundai Elantra GTs in your area
Want to see the math behind which year model of Hyundai Elantra GT you should buy? Check out CoPilot Compare, the search engine for nearly-new cars. We'll break down your savings for each used year model of Hyundai Elantra GT and search all the dealerships in your area for the best deals.
The CoPilot car shopping app is built using the same software that dealerships use, so you'll get access to data you can't get elsewhere, like how long a car has been on the lot or if there are better-priced alternatives nearby.
Also, CoPilot doesn't work with dealerships, so there are no 'promoted' or 'sponsored' listings - just the best cars in your area. Learn more about how CoPilot works on our About Us page.