Buying a 2020 Audi S6 Quattro vs. Used: Which Used Model Is The Best Value?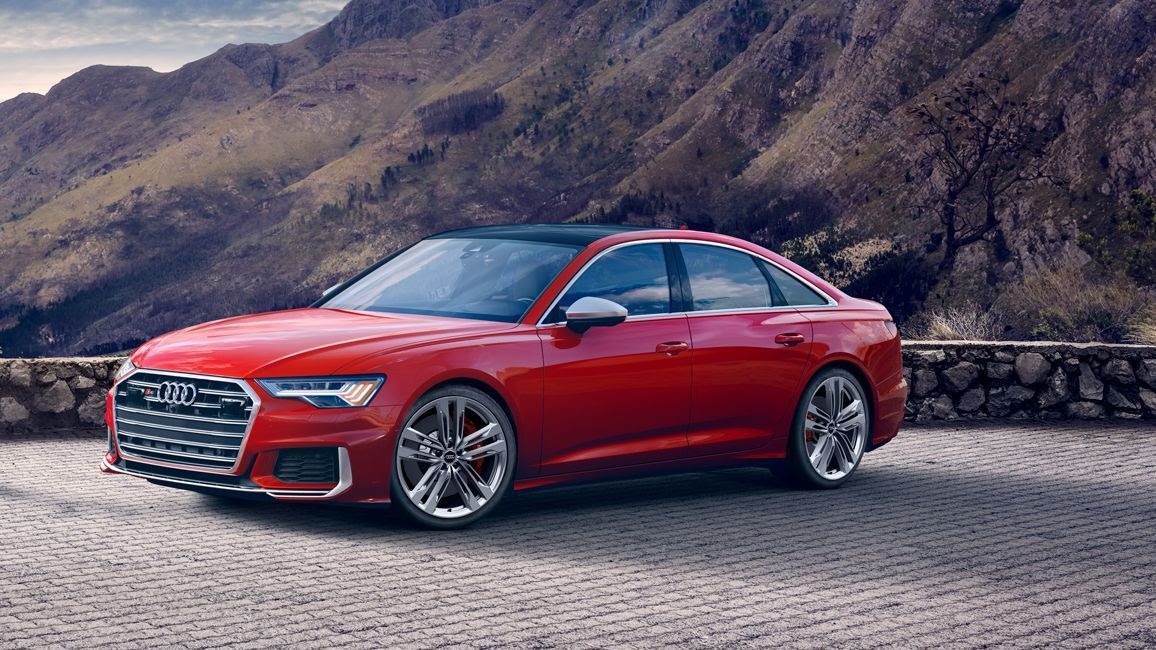 The newly-refreshed 5th generation of the Audi S6 Quattro is a mid-sized 4 door sport sedan that holds five passengers and boasts all-wheel drive. Nowadays, you can find a number of low mileage S6s with the same features as the 2020 for up to 53% less than their original MSRP listing price.
If you're looking to purchase a used model Audi S6, here are some things to know about how recent editions compare with each other:
Quick Look: 2020 Audi S6 Quattro
Buying a new S6 gives you the latest and greatest – but your wallet will cry at the $73,900 price tag. If you love parting with more money that you should, the current S6 has a long list of features, but here are some to get you started:
New and aggressively designed front and rear bumpers
Newly designed digital dash with touch screens
Updated cabin materials from previous models
All-Wheel Drive
New headlamp design
Top view backup camera system
Adaptive cruise control
Four zone climate control
8 speed automatic transmission with paddle shifters for manual shift sport mode
3 mode driving selection
Traffic sign recognition and heads up display
To get a bird's-eye view of how the 2020 stacks up against other models, check out CoPilot.
---
CPOs ARE BETTER THAN BUYING NEW
If you're looking for new cars, a Certified Pre-Owned (CPO) car might help you buy a like-new car at a significant discount vs. MSRP. Here's why CPOs are better than buying new.
---
How much can you save by buying a used Audi A6?
2017 Audi S6 vs. New: Price and Feature Comparison
The 2017 4th generation S6 is the same size as the 2020, though it doesn't have a touch screen dash or some of the newer driver safety assistance features. You will save a substantial amount of money, though, with an average MSRP of $81,499. That means buying a 2017 Audi S6 will save you around $36,192 – that's a hard-to-turn-down 42% discount.
The main things you'll have that are different than the 2020:
Twin Turbo V8 engine with 450 HP
Seven speed transmission
Navigation system on a the pop-up non-touch screen
CPO with 300 plus-point inspection on 5 model years or newer/less than 60,000 miles
A mildly different design
---
BUY A CAR THAT KEEPS ITS VALUE
Some vehicles can lose 10-15% of their value just by being driven off the lot. Here are the fastest-depreciating cars to avoid.
---
2018 Audi S6 vs. New: Price and Feature Comparison
Buying a 2018 S6 will save you a huge chunk of change – without sacrificing form or function. It has an MSRP of $81,50, with an average price of $52,483. That means you're saving about 36% off the original price. And compared to the 2020, you'll be saving a cool $28,502. Not bad, considering how recent the model is.
Which Year Model of the Audi S6 is the Best to Buy Used Vs. New?
So which used model of S6 should you buy? We recommend the 2018: You'll be getting a fairly recent model year at an 36% discount off of MSRP. Even though the 2020 model has some updates, you're still getting a great deal on a recently-made car.
---
DOWNLOAD THE APP
The CoPilot app is the smartest way to buy a car. Search all listings in your area, get notified about deals, new listings, and price drops, or chat with one of our copilots for some hands-on advice.
---
Want to easily compare all used year models of Audis? CoPilot lets you compare prices, features, CPO offers, and more between new and used year models.