Programs that offer free cars to college students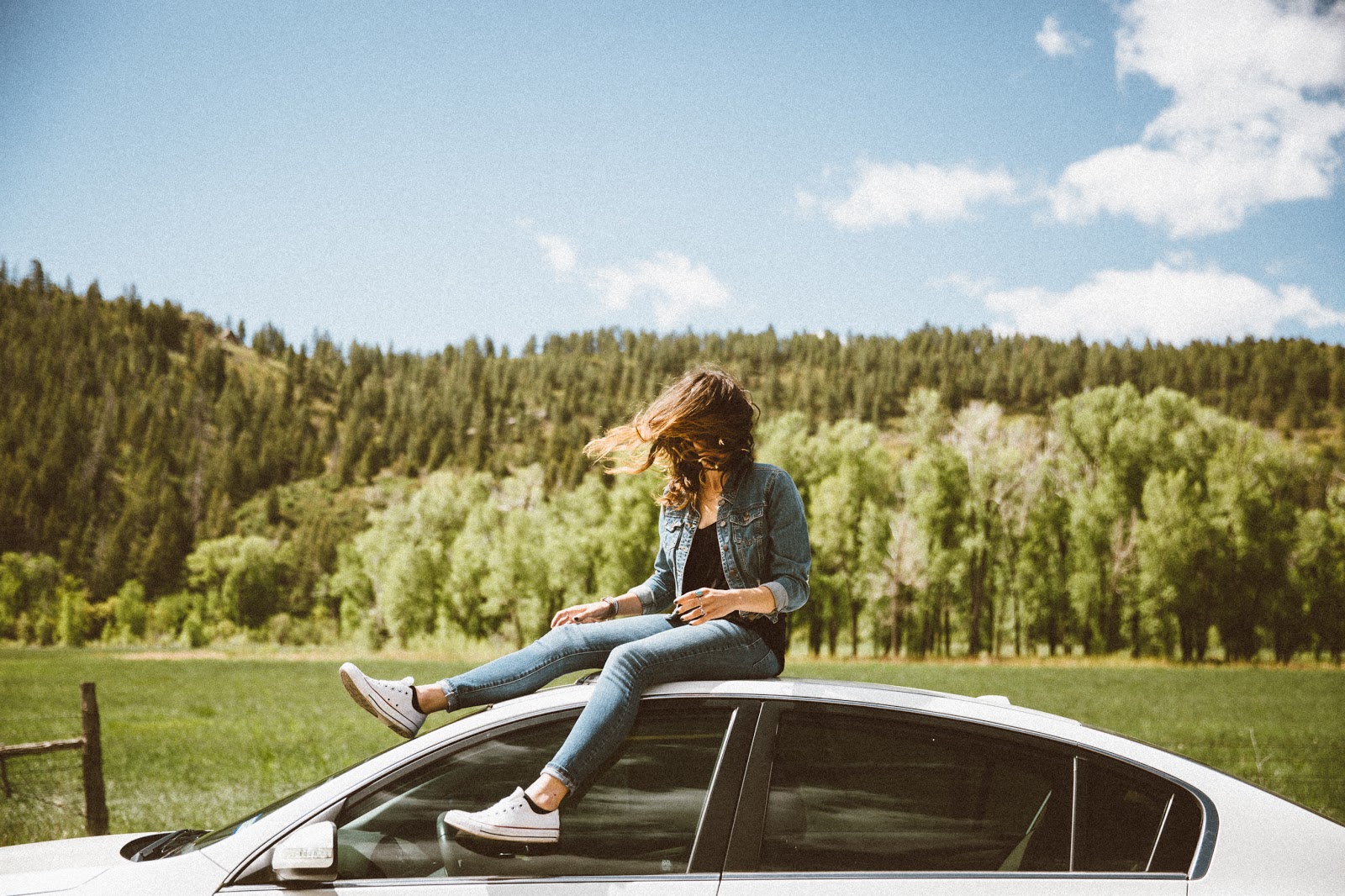 If you're like millions of college students, you're no doubt feeling the financial pinch of having to balance a full set of classes - and potentially work a job as well. If you don't have a vehicle in college, it can make your life quite a bit more difficult, especially if you're attending a commuter school. Beyond campus life, you may also need to do things like shop, run errands, or go to a job that's off campus. 
In short, you need a car when you're in college. If you don't have the money to pay for a car, you may be wondering what programs offer free cars to college students. There are quite a few of these in the U.S., each supporting different causes, and prioritizing those that are most in need. For each, you'll need to complete an application, similar to other forms of scholarship applications.
Yes, there are programs that offer free cars to college students, but they prioritize those that are in need.
This article will cover some programs that offer free cars to qualified college students, what the basic requirements are to qualify for these programs, and some good examples of programs that you could apply for if you are in need. 
Basic Requirements
Free cars for college students are not for every college student. You need to prove that you are in need to even qualify to apply for a charitable vehicle, and these requirements are often quite strict. If you're here looking for a cheap way to get wheels for college, you're in the wrong place - every charity on this list has a thorough vetting process, frequently focusing on those facing a specific type of disadvantage.
Here are some of the disadvantaged groups that are helped by these cars-for-students programs:
Victims of domestic violence
Those with medical disabilities
Victims of natural disasters
Families transitioning from public assistance to work
Families living in transitional living shelters
Veterans/Military Families
If you are truly in need of a car for college and cannot otherwise afford one, review the cars-for-students programs below to see which might be the best fit for your
---
FEEL SECURE IN THE CAR YOU CHOOSE
Finding a car to buy is easy, but feeling confident that you got the best deal is hard. CoPilot is here to help - our proprietary buy grades account for price, mileage, features, and how well it matches what you're looking for. We'll also show you if there are similar vehicles nearby at a lower price, so you're always sure you got the best deal. The CoPilot app is the smartest way to buy a car. 
---
1-800-Charity Cars 
1-800 Charity Cars was established in 1996. Originally run through a 1-800 number, all operations now take place through their website. They are a 5013C non-profit organization, and the first charity of its kind in the nation. 
They earn a four-star charity on sites like Charity Navigator, and they also rate quite highly on Great Nonprofits and even achieved a Disney Outstanding Community Service Award. 
Overall they are a very impressive organization. As mentioned above, you will need to qualify for approval from 1-800 charity cars. You can visit their website to start the process if you believe you may have a situation where you can qualify to get one of their vehicles. 
This is an impressive group of people who perform an amazingly unique and needed service for so many families who have a hard time getting on their feet. If you're in college and trying to better your life and you are dealing with a difficult situation, give 1-800 charity cars a call or visit their website today. 
Cars4Heroes
Cars4Heroes got started in 1996, when founders Terry Franz and Mike Van Noy owned a used car lot in Kansas City, Missouri. They were dealing with people who were turned down by credit companies because they were out of work due to medical emergencies, family issues, or other circumstances in life. 
That year they gave away six cars to needy families that had been denied for other reasons. Out of this need Cars4Heroes was born. Much like other car donation websites and organizations, you need to qualify prior to applying for one of their vehicles. Cars4Heroes caters mainly to military vets and first responders. 
Since many military members coming out of the service apply for college, there is definitely an overlap here. And this is one of the first places you should look if you are a military veteran who is looking for a vehicle, and you're trying to attend college but don't have the resources to buy a car. 
Overall, they're an incredible organization and they do fantastic work in their community. 
---
PICK THE RIGHT USED YEAR MODEL
When it comes to buying a used car, you want to find the perfect intersection of savings and reliability. See how much you can save buying nearly new vs. new with CoPilot Compare.
---
Vehicles for Change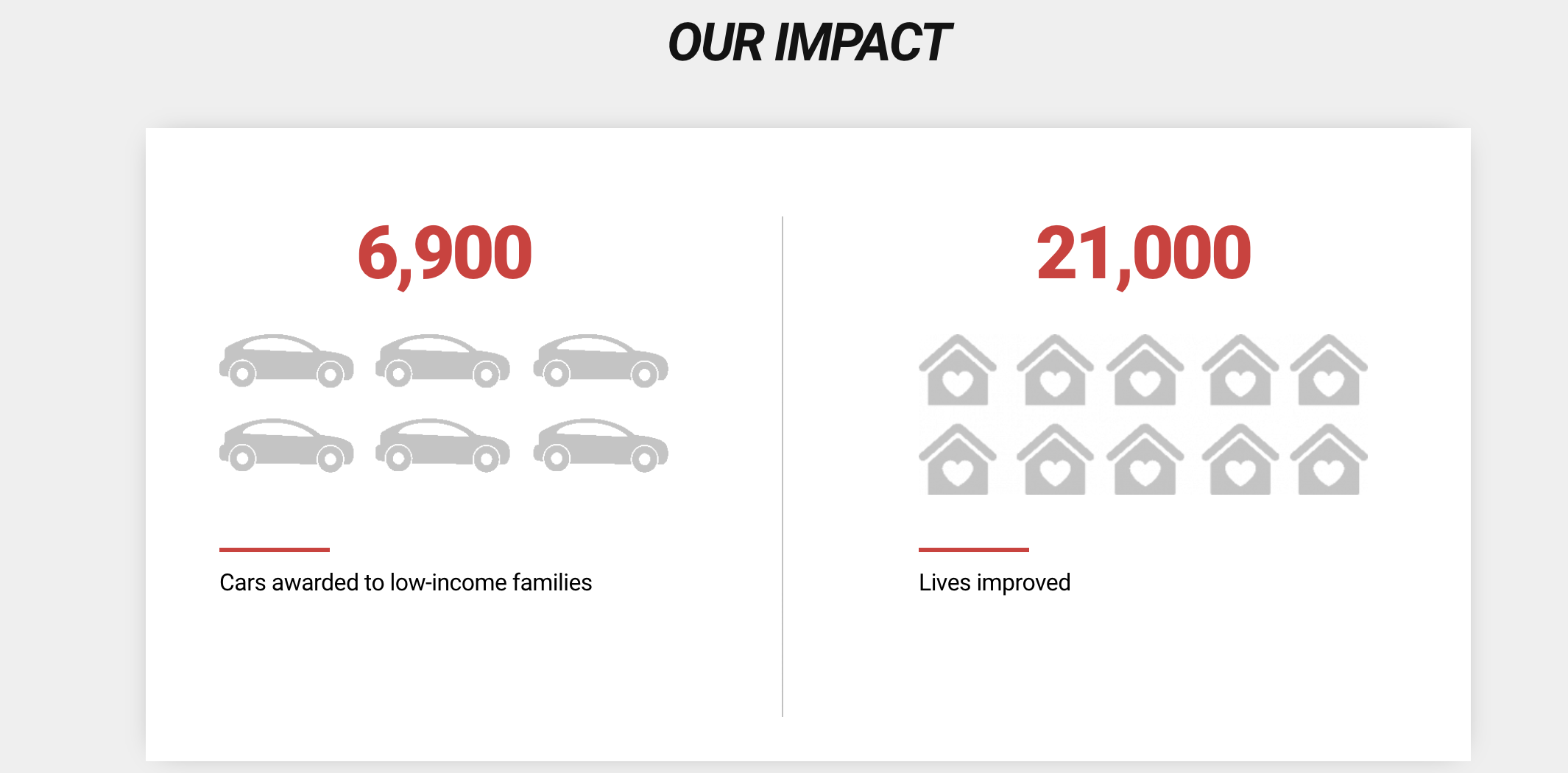 Although not specifically targeted at college students, there are other car-based charities such as Vehicles for Change that offer free cars to those that qualify. To residents of Virginia and Maryland, Vehicles for Change will provide vehicles at no cost to families that need them. There are similar, regional charities in most states - try searching terms like "car scholarships in (your state)" to see what's available.

Especially if you're working your way through college, you may qualify for this program (or a similar program in your area), making it a good option for students who need a car for college. This and similar charities accept donations of unwanted cars from local households, inspect them and make sure they're in good running condition, and distribute them to families in need.
Out of ideas? Try Car Sharing/Zipcar
Another alternative to looking for a vehicle through a car donation website is a car-sharing service such as Zipcar. Zipcar and other car-sharing services like it are an incredible opportunity to spend a very small amount of money and get wheels for the day or for a few days. 
Rather than buying leasing or renting a vehicle, Zipcar lets you use one of their shared vehicles for only a couple of hours. For many college students that don't have the opportunity to purchase a vehicle and just need a vehicle for traveling home or for running errands off campus, this is an awesome low-cost option. 
You can get started for a little as fifteen dollars in some cases. So while you may strive to own your own vehicle one day, In the meantime a car-sharing service can make your life a little bit easier and it comes in quite a bit cheaper than constantly using ride-sharing services like Lyft or Uber.
---
THE BEST USED MINIVANS ON THE MARKET
When it comes to hauling a lot of people and cargo, the minivan is hard to beat. We've factored in reliability, affordability, and functionality to create this curated list of the 8 best used minivans on the market today.
---
Get a curated list of the best used cars near you
Once you are ready to purchase a car, check out the CoPilot car shopping app. Tell us what you're looking for and we'll search the inventories of every dealership in your area to make you a personalized list of the best car listings in your area.
The best part? CoPilot is built using the same technology that dealerships use to buy and sell their inventories, so we have more info on each vehicle than competitors. Check out our About Us page to see how CoPilot works.