The Most Common Problems With Ford Escapes (According to Owners)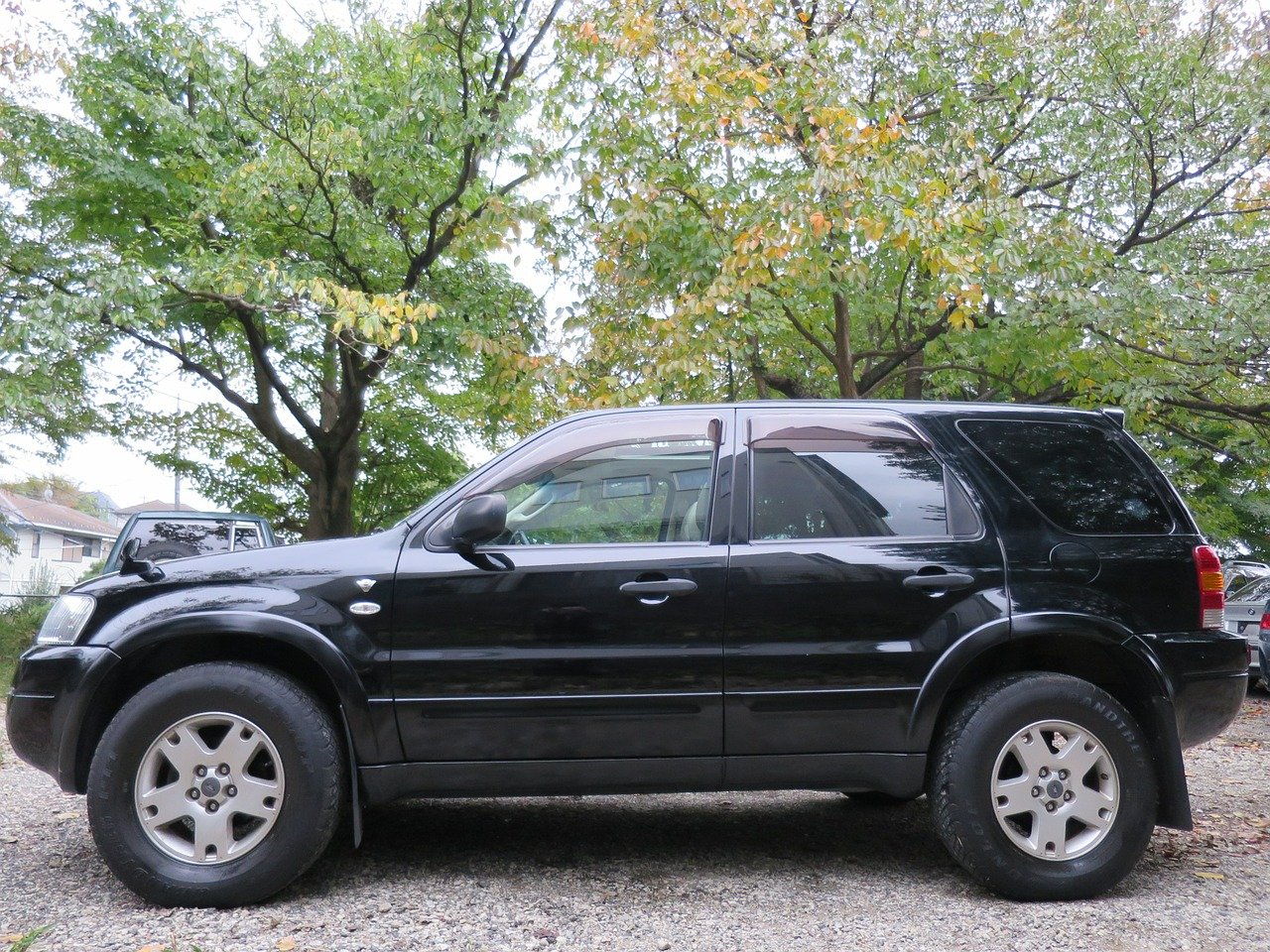 If you're considering buying a used Ford Escape, it's helpful to know what problems to look for before driving one off the lot. Here are some of the most common issues encountered by Ford Escape owners: how much they cost and how to identify them early.
The Most Common Problems with Ford Escapes
The most common problems with Ford Escapes are:
Transmission problems: Average cost to fix: $3,400
Ignition misfires: Average cost to fix: $150
Engine stumbling: Average cost to fix: $250
Power steering loss: Average cost to fix: $80-$150 (Reprogramming)
Ford Escape Model Years With The Most Problems
The total number of owner-reported problems for each year model of Ford Escape can be found in this table:

Most Common Problem: Transmission Failure, Ford Escape 2006-2009 and 2014 models
Average cost to fix: $3400
Like some similar Ford models, Escape transmissions were highly unreliable in the 2006-2009 models, with the most commonly-reported issue being major transmission failure. Transmission issues are also commonly reported for the 2014 model. Costs to fix vary depending on the model year but may range between $2-3k for older models and up to $4k for newer models.
Ford Escape Model Years With The Most Unreliable Transmissions
These are the year models of Ford Escapes with the most transmission problems reported by owners on carcomplaints.com. Since these repairs tend to be difficult and expensive, we recommend that you avoid purchasing the following model years of used Ford Escapes.
Ford Escapes With The Most Transmission Problems Reported By Owners:
2006 Ford Escape
2008 Ford Escape
2009 Ford Escape
2017 Ford Escape
While other year models don't have as many reported transmission issues, the 2001-2012 models (two generations of transmissions) are also more prone to transmission issues than comparable models.
If you were considering buying one of the year models above, we recommend searching for similar models using the CoPilot app. We make it easy to select exactly what you're looking for in your next vehicle and recommend all models that fit your preferences.
How To Avoid Buying a Used Ford Escape With Transmission Problems 
Since transmission problems can often only be detected with the vehicle in motion, it's best to insist on a test drive before purchasing anything. Try to get onto a highway or other high-speed road and accelerate rapidly, cycling upwards and downwards throughout the gear range.
If you feel any stuttering, slipping, or other hesitation while shifting, we highly recommend you consider a different vehicle since transmission repair costs will set you back a significant portion of your original purchase price. Also, it's always a good idea to get any used vehicle checked out by a reputable local mechanic before buying.
---
DID YOU KNOW?
Most car dealerships are independently owned and operated, and you might pay thousands more in fees at one dealership than at another. Here's how to find a good car dealership.
---
Other Common Used Ford Escape Issues: Ignition Misfires, Stumbling Engines
The following problems are also commonly reported by Ford Escape owners but tend to be much easier to fix than the significant transmission problems discussed above.
Ignition Misfires
Cost to fix: $150
One of the Ford Escape's leading issues is the prevalence of ignition misfires. This issue appears to affect most year models and should be fixed as soon as possible because it can damage other components. If you have this issue, you will need to replace the ignition coils. The estimate for this repair ranges from $108-$152 (does not include taxes and fees).
The following is a quote from an Escape owner with coil issues:
"Like many Escape owners, I've been chasing this problem since day one. Engine misfiring causes the catalytic converters to clog up. The pressure builds inside the Exhaust Gas Recirculation (EGR) component, causing the car to have no power and or RPM that rises above 2 thousand revolutions. This always seems to happen on rainy or humid days. Because of this, I have to replace the coils and boots in my Escape every year. The vehicle will run fine for a month and then the first time it rains my car will display error codes and the engine misses, stutters, and drives on one cylinder. In investigating the problem, I have had all the grounds and harnesses checked. Every mechanic has said to change the ignition coils or boots, but this never lasts long."
While this isn't as severe as a busted transmission, replacing your coils each year can quickly become pricey.
Engine Stumbling
Cost to Fix: $250
Another highly problematic issue with the Ford Escape is engine stumbling and engine hesitation, which cause the engine light to illuminate. A diagnostic scan is needed to correct the issue and often locate a bad sensor. That sensor and the EGR valve may need to be replaced. The estimate for this repair ranges from $222-$286 before taxes and fees.
A separate Ford Escape owner had this to say about the stumbling and hesitation:
"I'll be driving and the car will suddenly lose power and the service engine light will come on. If I turn the car off and on, it will eventually start fine. But when the car loses power I can't accelerate, and I can hear the motor trying to catch up. It all seems very strange and very dangerous. It has caused me to almost get rear-ended."
Power Steering Loss
Cost to fix: $80-$150
Owners of 2008-2011 Ford Escapes have reported losing power steering assist while on the road. It was such a prevalent issue that the NHTSA investigated the said Ford Escape model years. According to Ford, the source of the problem was the inefficient designs of the Electric Power Assisted Steering (EPAS) that prevented the Power Steering Control Module (PSCM) system from recognizing the driver's input.
Frustrated owners reported exerting more effort when steering, especially at lower speeds. However, some reports said they lost power steering while driving 60-70 mph on a highway, causing them to lose control of the vehicle briefly. The power steering failure message would light up on the dash in some cases.
While it's a widespread issue, Ford stated that power steering loss is a simple fix by updating the PSCM through the dealership.
According to one 2011 Escape owner:
"Driving on the interstate while driving 65mph and lost power steering, (traction control led came on) and right turn signal quit working all together - had to hold it to pull off the side of the road. I have already fixed this issue before, 4 years ago, for $2000. They quoted me $2400 again, even."
Which Year Models of Used Ford Escapes Are Safe Buys?
Based on the total number of complaints listed by owners on CarComplaints.com. These are the Ford Escape model years to avoid due to poor reliability:
Ford Escape Model Years to Avoid:
2006
2008
2009
2010
2011
2012
2013
2014
The following years of Ford Escape have far fewer complaints listed by owners, and the complaints against them tend to be less severe than the year models above. Overall, we rate the following Ford Escape model years as safe buys:
Ford Escape Model Years That Are Safe To Buy:
2001
2002
2003
2004
2005
2007
2015
2016
2017
2018
2019
2020
---
DOWNLOAD THE APP
The CoPilot app is the smartest way to buy a car. Search all listings in your area, get notified about deals, new listings, and price drops, or chat with one of our copilots for some hands-on advice.
---
CoPilot Makes It Easy To Find The Most Reliable Used SUVs
The CoPilot app makes it easy to compare used Ford Escapes to find the most reliable one on the lot - with free CarFax reports for most listings, you can check the entire service history of the vehicle before speaking with the dealer. CoPilot is also the easiest way to search all of the used car dealers in your area at once, helping you find the perfect vehicle without needing to visit a dozen different dealership sites.