Nissan Pathfinder Interior: Everything You Need To Know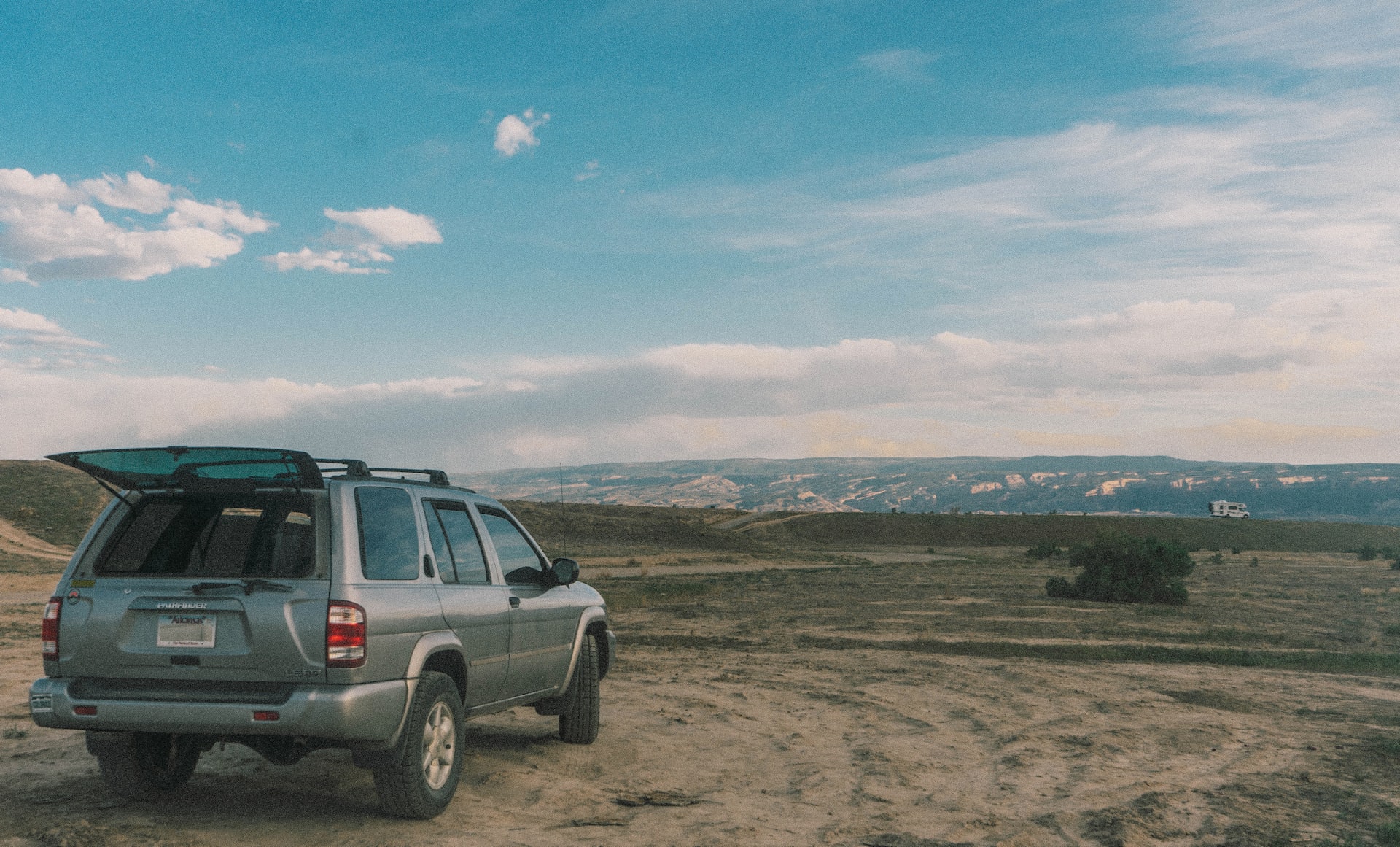 Photo by alexandra avelar on Unsplash
The Nissan Pathfinder remains one of the key players in the midsize crossover SUV segment. Like many modern-day three-row SUVs, the Pathfinder aims to replace the good old minivans but with more off-roading chops and towing capacity.
For 2022, the Pathfinder receives a comprehensive redesign with a slightly more rugged, tech-laden family SUV with plenty of interior space and upscale creature comforts. It's clear that Nissan wants the Pathfinder to compete with midsize segment leaders like the Hyundai Palisade, Toyota Highlander, and Kia Telluride.
If you want to know more about the Nissan Pathfinder interior, you've come to the right place. Today we'll highlight the 2022 Nissan Pathfinder interior features and everything you need to know. Let's dive right in!
Pathfinder Seating Capacity and Dimensions
If there is one thing you can't fault at the Pathfinder, it's the SUV's roomy interior. With a maximum capacity of eight passengers, the 2022 Pathfinder is a great vehicle to transport your large family in comfort – in fact, interior space is the Pathfinder's most significant improvement.
While the Pathfinder remains a three-row SUV, customers now have the option to convert the 2nd-row seats for captain chairs, which is always a good feature for family SUVs. The 2022 Pathfinder offers plenty of legroom to accommodate everyone in relative comfort. The first row occupants have 44.3 inches of legroom and 42.3 inches of headroom (without a moonroof).
The second-row seating's legroom and headroom aren't the best in class, but it's considerably improved over the previous models. Meanwhile, second-row passengers have 35.5 inches of legroom and 39.6 inches of headroom (without a moonroof). In addition, accessing the third-row seats is a cinch, with 28 inches of legroom and 37.8 inches of headroom (without a moonroof).
The third-row seating isn't exactly the definition of roomy, so it's best reserved for kids and teens. In comparison, the Palisade has 31.4 inches of legroom in the third row. However, the Pathfinder offers solid headroom, hip room, and shoulder room and beats many of its competitors.
One of Pathfinder's seating system highlights is the EZ FLEX 2nd-row Seating System feature. Using this system, the 2nd-row chairs will slide forward and tilt, so passengers can easily access the third row.
---
DOWNLOAD THE FREE APP
The CoPilot car shopping app is the smartest way to buy a car. Get a curated list of the best cars for sale in your area, as well as notifications if a similar vehicle is listed nearby at a lower price. CoPilot is the smartest way to shop for used cars. 
---
Pathfinder Cargo and Storage
You can't talk about the Nissan Pathfinder interior without mentioning its cargo capacity. The 2022 Pathfinder is an adventure-ready SUV which means it's ready for everything you'll throw at it, cargo-wise. The cargo space is only a marginal improvement over the previous models, but it's an improvement nonetheless. 
Starting with the space behind the third row, the Pathfinder has 16.6 cubic feet of space, which is relatively mediocre. For your reference, the Hyundai Palisade offers 18 cubic feet of cargo space behind the third row. The Pathfinder's third-row space is on the tighter side, but it should easily accommodate a few small bags and groceries.
With the third-row seats folded, the cargo space expands to 45 cubic feet, or 80.5 cubic feet, when you fold the second-row seats. Once again, these aren't best-in-class numbers, but the Pathfinder is wide and open enough to provide a spacious interior for passengers and cargo.
For storage, the Pathfinder offers several storage solutions, including lower dash storage bins, under-shifter storage, and a second-row seating console. However, one of our favorite storage spaces is the under-floor compartment which can store your tools and gear.
Pathfinder Interior Features
For 2022, one of the main goals of Nissan for the Pathfinder is superior comfort, and the SUV delivers in spades. Nissan doesn't expressly point out if the front seats are "zero gravity" variants, but they're pretty comfortable nonetheless.
For premium appointments, the Pathfinder comes in available semi-aniline leather seats, which are appropriately cushy and contour well to your body. The driver's seat also features a Memory System that remembers exactly how you want your chair to be. On top of your seat, the system also saves your steering wheel and outside mirror positions. This helps ensure an optimal driving experience every time. Furthermore, the system can save two different profiles, which is especially beneficial if you share the vehicle.
As mentioned, the 2022 Pathfinder is available in a standard three-seat bench (8-seater) or two captain chairs (7-seater). The two captain chairs offer armrests and a center console which you can easily remove with a press of a button. You'll have captain chairs by default if you buy the Platinum trim.
The Pathfinder is adequately decked out with interior features and creature comforts, especially with the higher trims. Other interior features of the Pathfinder include the panoramic moonroof, tri-zone automatic climate system, a remote engine start system, rain-sensing wipers, heated and ventilated front seats, and more. Overall, the Nissan Pathfinder interior doesn't disappoint in terms of comfort.
---
IS GAP INSURANCE WORTH IT?
Gap insurance can prevent you from making payments on an already-totalled car, but is gap insurance worth it? We break down what gap insurance is, if it's worth it, and more - simply and with plenty of examples. 
---
Pathfinder Tech and Safety Features
The 2022 Pathfinder is also loaded with tech, but it's not exactly a trailblazer compared to the competition. It comes with a standard 8.0-inch infotainment touchscreen with the NissanConnect system interface baked in. Fortunately, Apple CarPlay and Android Auto compatibility is a standard so that you can stream your favorite media effortlessly. A larger 9.0-inch display becomes standard once you upgrade to the SL and Platinum Pathfinder trims.
Nissan also offers plenty of optional features with the Pathfinder, but they're primarily carryovers from its Rogue lineup. Optional features include a 12.3-inch digital gauge display, WiFi hotspot, wireless charging pad, heads-up display, in-dash navigation system, and a 13-speaker Bose stereo system.
Regarding safety, the 2022 Pathfinder is one of the safest three-row SUVs you can get – thanks to its host of standard and available safety technology features. The standard safety features include blind-spot monitoring, automatic emergency braking, lane departure warning, and high beam assist.
The SV trims and above also receive the impressive ProPilot Assist driver suite with adaptive cruise control. Meanwhile, the SL and Platinum trims feature advanced navigation-linked cruise control, which detects current road conditions, and automatically slows down during turns and bends. Nissan's lauded ProPilot system is undoubtedly one of the best driver-assist systems in the industry.
---
THE BEST USED LUXURY CARS ON THE MARKET
Buying a used or CPO luxury car is one of the smartest buys you can make - you can get a lot of car for not much money. You can pick up a three-year-old luxury car for about half of what you'd pay new. Check out this list of the best used luxury cars on the market to find the best deals. 
---
---
Get a Curated List of the Best Used Cars Near You
The CoPilot car shopping app is the easiest way to buy a car. Tell us what you're looking for and we'll search the inventories of every dealership in your area to make you a personalized list of the best car listings in your area.
Only looking for newer models? CoPilot Compare is the search engine for nearly-new cars. Only see cars five years or newer with low mileage — CoPilot Compare is the best way to find off-lease, early trade-in, and CPO cars.
The best part? CoPilot is built using the same technology that dealerships use to buy and sell their inventories, so we have more info on each vehicle than competitors. CoPilot doesn't work with dealerships, so there are no sponsored posts or other shady practices — just the most info on the best cars. Check out our About Us page to see how CoPilot works.