Here Are The Kia Sorento Years To Avoid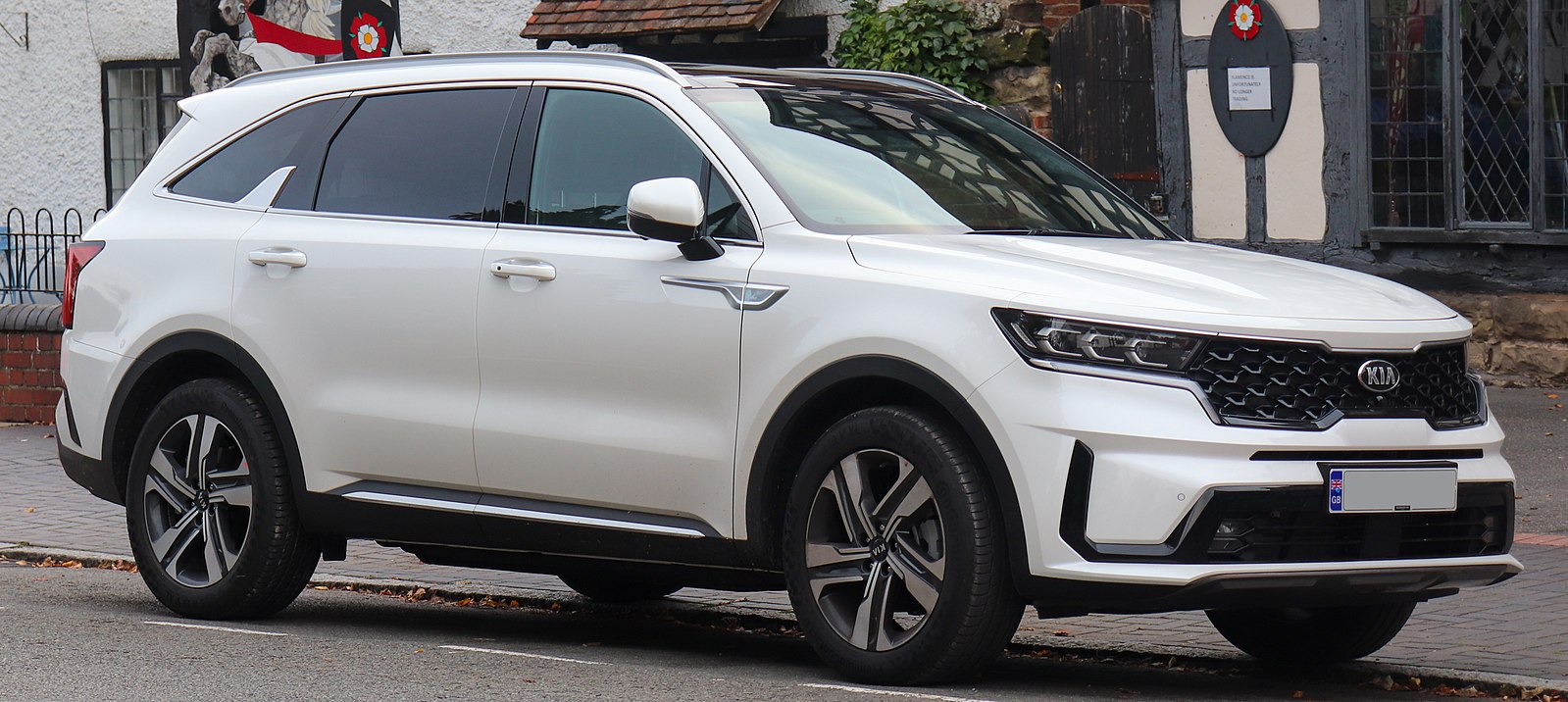 Kia Sorento by Vauxford — CC BY-SA 4.0
The Kia Sorento debuted in 2003 as a mid-size crossover SUV. Over the years, it has grown into a highly rated model that offers plenty of features, including three rows of seats. Kia has sold four generations and introduced the latest generation in 2020.
In this post, we'll tell you which Kia Sorento years to avoid. We'll make it easy for you to pick a used Sorento that won't have you spending most of your days at the workshop for unnecessary repairs. Let's dive in.
Quick Answer: Avoid Kia Sorento Years 2004, 2006, 2011, 2012, 2013, 2014, and 2016
Since Kia has marketed and sold the Kia Sorento, buyers have reported experiencing several faults. These models have costly problems that are common among them. We recommend avoiding the following model years: 2004, 2006, 2011, 2012, 2013, 2014, and 2016.
The common issues include engine problems, electrical problems, airbag problems, seat belt problems, lights problems, and body/paint problems.
The worst issue that plagues these Kia Sorento models is engine failure. This occurs when most consumers have accumulated an average of 62,000 miles. We recommend staying clear from them, as they may cost you more money in repairs.
Which Year Models of Kia Sorento Are Safe to Buy Used? 
The Kia Sorento has been in production for almost two decades. Like many other cars in its market segment, not all models rolled out are perfect from the factory. Some have had their defects. Despite this, there are others that you can choose from. This is especially true if you want to avoid those mentioned earlier.
Below is a list of Kia Sorento model years that are safe to buy: 
2003 Kia Sorento
2005 Kia Sorento
2007 Kia Sorento
2008 Kia Sorento
2009 Kia Sorento
2010 Kia Sorento
2015 Kia Sorento
2017 Kia Sorento
2018 Kia Sorento
2019 Kia Sorento
2020 Kia Sorento
2021 Kia Sorento
The safest Kia Sorento model years to buy include 2003, 2005, 2007, 2008, 2009, 2010, 2015, 2017, 2018, 2019, 2020, and 2021. These have few complaints when compared to the other model years mentioned earlier. 
For many of them, the worst problems recorded include engine problems, a failed A/C compressor, electrical problems, lights, and AC/heater problems. Most of them are also minor issues that don't cost much to repair. These are, however, among few car owners. 
Some of the worst car problems recorded in earlier models include broken parts, failure of multiple lighting systems, and issues with the crankshaft. It's good to note that these problems are in vehicles that have accumulated more than 90,000 miles. 
The issues are also spread out among a few owners. It's less likely for them to occur in a Sorento that's properly maintained and has low mileage. The least problematic models include those from 2007 to 2010 and 2015 to 2021. The 2016 year is an exception—it is not as reliable as the others in the later years.
---
FEEL SECURE IN THE CAR YOU CHOOSE
You don't want to buy a car - you want to get the best deal on the car you're looking for. The CoPilot app will notify you if there's a similar vehicle in your area at a better price, so you're always certain you got the best deal available. 
---
Which Kia Sorento Years to Avoid
The Kia Sorento model years mentioned above should meet your family and daily driving needs without a fuss. In addition to smooth handling, an upscale interior, and plenty of nice features, you also need a reliable car. Here, we provide more information about the model years that don't make the cut.
Avoid the following Kia Sorento year models: 
2004 Kia Sorento
2006 Kia Sorento
2011 Kia Sorento
2012 Kia Sorento
2013 Kia Sorento
2014 Kia Sorento
2016 Kia Sorento
The most common problems among these model years include engine problems, electrical problems, lighting problems, seat belts/airbag problems, and body/paint problems. These cut across the board, with many users reporting almost the same issues. 
The 2011 Kia Sorento is the one that you should avoid the most. It ranks top for having the most complaints from owners. It has the highest chance of encountering an engine problem, an airbag and seat belt problem, a drivetrain problem, and a brakes problem. 
The most expensive issue recorded for the 2011 model year was an engine that stopped working at 77,000 miles. This problem is a $4,600 fix. Other severe problems recorded include an airbag issue at 92,000 miles that cost $2,000 to repair and a problem with the doors at $94,000 miles that cost $400 to repair.
---
HOW OFTEN SHOULD YOU REPLACE YOUR BRAKES?
Unless you're a mechanic or super-dedicated car enthusiast, you might not know much about the brakes on your car. How long do they typically last?​ How often should you replace your brakes​? We've got answers
---
The other model that you'd want to stay clear from entirely is the 2016 Kia Sorento. It has higher repair costs and more problems than other models at lower mileage. Engine problems rank highest, followed by steering problems, body/paint problems, and faulty lights.
The worst recorded failure involves the engine at $62,000 miles. This cost $6,100 to repair. Other owners reported spending as much as $600 to replace wires chewed by rodents. One particular user had his car stall at acceleration at 22,000 miles.
Common Kia Sorento Problems
Kia has one of the best warranties for its vehicles. However, that doesn't mean you should be less discerning, especially regarding reliability issues. Here are the most common Kia Sorento problems across all model years:
Engine problems - One prevalent reliability issue with the Sorento is that its engine tends to fail. Primarily experienced in 2011, 2016, and 2017 models, the engine failure happened due to a leaking head gasket - causing the coolant to mix with the engine oil. The mixture of these liquids can cause severe engine damage.
Faulty doors - More annoying than dangerous, frustrated owners said that the doors of the Sorento won't open when accessed from the outside. Additionally, owners that use the child-lock feature became even more frustrated due to faulty door handles. Most of the complaints are from 2011 Sorento owners.
Headlight bulbs burning out - Mostly seen with 2002 to 2009 Sorentos, dozens of consumers reported that the headlight bulbs were prone to burning out prematurely. On top of that, some accounts said that other components of the headlights were also melted. This reliability issue seems ripe for a recall, but there were none. Affected owners had to buy replacement bulbs for around $100 to $600.
Kia Sorento Problem Counts by Year
Below is the average number of complaints each model year has in our crowdsourced dataset from carproblems.com, carcomplaints.com, Car Talk Community, and other similar platforms. 
---
 THE BEST CARS FOR SNOW
Winter driving impacts young and experienced drivers alike. We've compiled a list of the best cars for snow, so you can get from Point A to Point B as safely as possible.
---
** **
---
---
Get a Curated List of the Best Used Cars Near You
The CoPilot car shopping app is the easiest way to buy a car. Tell us what you're looking for and we'll search the inventories of every dealership in your area to make you a personalized list of the best car listings in your area.
Only looking for newer models? CoPilot Compare is the search engine for nearly-new cars. Only see cars five years or newer with low mileage — CoPilot Compare is the best way to find off-lease, early trade-in, and CPO cars.
The best part? CoPilot is built using the same technology that dealerships use to buy and sell their inventories, so we have more info on each vehicle than competitors. CoPilot doesn't work with dealerships, so there are no sponsored posts or other shady practices — just the most info on the best cars. Check out our About Us page to see how CoPilot works.