How much should you pay for a used 2020 BMW 7 Series?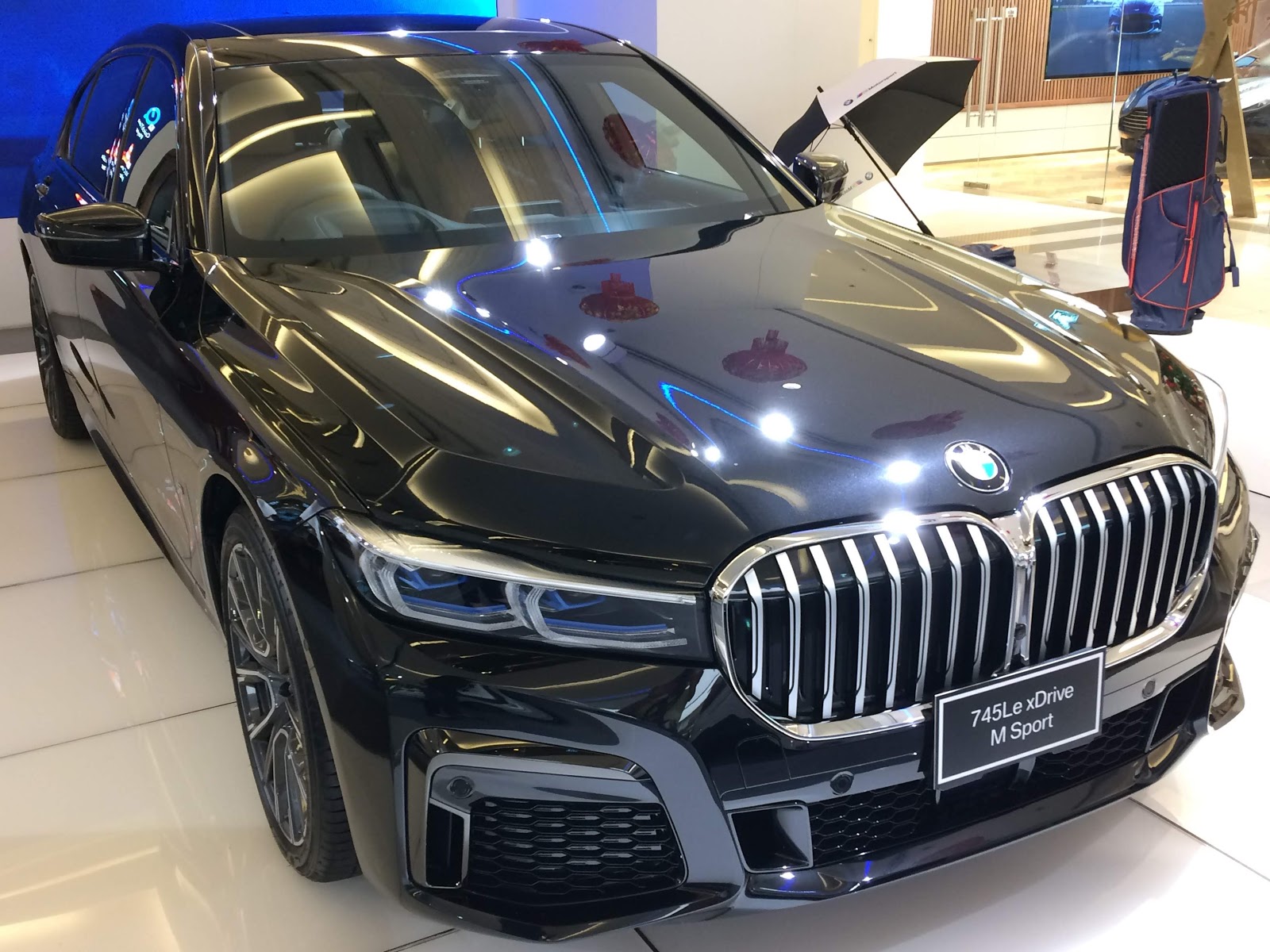 With the 2020 7 Series, BMW strives to live up to the title of "The Ultimate Driving Machine" – and we dare say they achieve it. From the 740i with its V6, to the M760i with its V12, the 7 Series range epitomizes elite performance without sacrificing luxury. 
With how much time we all spend in our cars, why not invest in the best? The 2020 BMW 7 Series offers a nearly identical product to the 2021 models, still have low mileage for the most part, are still well within their original manufacturer's warranties, and come at a fraction of the cost of a brand new car. 
Why take on the depreciation yourself when you can benefit by buying a nearly new 2020 BMW 7 Series sedan. Here at CoPilot, we can help you find a good value for a pre-owned 2020 BMW 7 Series.
How much does the average used 2020 BMW 7 Series cost?
Certified Pre-Owned: $88,188
Savings vs. new: $25,901
The average certified pre-owned 2020 BMW 7 Series costs about 23% less than a brand new 2021 model, even though the mileage is still low and most of the features are the same.
Uncertified: $71,857
Savings vs. new: $42,232
The savings from buying a pre-owned BMW 7 Series become significantly larger if you don't need to buy a CPO vehicle. The savings tower to 37% over a new 2021 BMW 7 Series on average.
What's the average mileage for a used 2020 BMW 7 Series?
Average Certified Pre-Owned Mileage: 7,270
Average Uncertified Mileage: 15,138
---
OTHER CAR SHOPPING APPS ARE OUTDATED
You won't realize how outdated other car searching apps are until you try the CoPilot car shopping app. CoPilot does the hard work for you by searching all of the listings in your area and intelligently creating a personalized list of great buys in the area that match what you're looking for.
---
What factors affect used prices the most?
Certified/Non-certified status
BMW offers a certified pre-owned program with excellent perks, and a useful extension to the original warranty. In addition to the remainder of the original 4-year/50,000-mile warranty, certified pre-owned BMWs have an additional year of warranty coverage with unlimited miles. 
While under warranty, a CPO BMW also comes with 24⁄7 roadside assistance, trip interruption services, and loaner car compensation during services covered under warranty. 
With the free car history report and peace of mind knowing that a certified pre-owned BMW has passed a rigorous inspection, it might be worthwhile to search for a CPO 2020 7 Series, but you have to consider if those benefits are worth the difference of $16,331 on average between certified and uncertified pre-owned BMW 7 Series.
7 Trim levels & features
The 2020 BMW 7 Series comes in 5 trims: the 740i, 740i xDrive, 750i xDrive, M760i xDrive, and the Alpina B7 xDrive.
2020 BMW 740i
The lowest trim of the BMW 7 series, the 740i, comes with a powerful 3L twin-turbocharged 6-cylinder engine with 335hp. Standard features include heated leather seats, a panoramic sunroof, a 10.25 inch infotainment display with Apple CarPlay, a Harman Kardon audio system with 16 speakers, and a wireless charging pad. 
For safety, the 740i includes forward collision warnings, pedestrian detection, automatic braking, lane departure warnings, blind spot warnings,rear cross traffic alerts, and Parking Assistant Plus with surround view. The average price of a BMW 740i is around $60,000.
2020 BMW 740i xDrive
The features and engine of the 740i xDrive are almost the same as the 740i, but the rear-wheel drive is replaced with all-wheel drive. For this upgrade, you can expect to pay around $70,000.
---
THE BEST USED LUXURY CARS ON THE MARKET
Buying a used or CPO luxury car is one of the smartest buys you can make - you can get a lot of car for not much money. You can pick up a three-year-old luxury car for about half of what you'd pay new. Check out this list of the best used luxury cars on the market to find the best deals. 
---
2020 BMW 750i xDrive
The BMW 750i xDrive has an even larger 4.4L turbocharged V8 engine with a whopping 523hp. It also features upgraded leather upholstery, a heads up display, and 19-inch alloy wheels. The average BW 750i xDrive is listed at around $90,000.
2020 BMW M760i xDrive
If 523hp wasn't enough for you, the BMW M760i xDrive has an enormous 6.6L V12 with 601hp. It also has a BMW M series spoiler and 20-inch wheels on the outside, massaging front seats, heated and ventilated front and rear seats, and power adjustable rear seats. This mechanical beast will cost you about $120,000 pre-owned.
2020 BMW B7 Alpina xDrive
The B7 Alpina xDrive manages to squeeze 600hp out of a 4.4L Bi-Turbo Alpina engine. Paired with an improved sports-tuned suspension, this trim is geared for flying down the highway, or your local track. Even though it's an even faster car than the M760i xDrive, a pre-owned BMW B7 Alpina xDrive costs on average about $105,000.
---
CHAT WITH A LIVE EXPERT
Chat with our team of experts to get help during your car search process. We'll even answer the hard questions like "What's a good price for this car?" or "How much can I negotiate with the dealership?"
---
Mileage
From our CoPilot data, we can see that the average certified pre-owned 2020 BMW 7 Series depreciates by about $3 every mile it has been driven. At this rate, for every 1,000 miles you should expect to pay about $3,563 below MSRP on a CPO 2020 BMW 7 Series compared to a new 2021 7 Series.  If you're buying a non-certified pre-owned, you should expect to save $2,790 for every 1,000 miles.
Impact of mileage on used prices:
CPO:
For each mile a CPO 2020 BMW 7-series is driven, the used listing price will decrease by $3.563 per mile ($25,901 / 7,270 miles). For every 1,000 miles on the odometer, the price will drop by $3,563 vs. new.
non-CPO:
For each mile a non-CPO 2020 BMW 7-series is driven, the used listing price will decrease by $2.79 per mile ($42,232⁄15,138mi). For each 1,000 miles on the odometer, it will cost $2,790 less than new.

What does this mean for buyers?
A decrease of around $3.50 per mile is much higher than average, which is bad for sellers (who are paying $3.50 per mile to drive the vehicle) and good for buyers.

Since this is a new car model, it will depreciate very rapidly for the first 3,000 miles, then at a slower rate each mile after that. By buying nearly-new instead of new, buyers can avoid the highest rates of new-car depreciation and save a lot of money.
As a general rule, you usually get a great deal when buying a nearly-new car, but a terrible deal when trading in a nearly-new car.
The easiest way to find reliable 2020 BMW 7 Series in your area
Want to see the math behind which year model of BMW 7 Series you should buy? Check out CoPilot Compare, the search engine for nearly-new cars. We'll break down your savings for each used year model of BMW 7 Series and search all the dealerships in your area for the best deals.
The best part? CoPilot is built using the same software that dealerships use, so you'll get access to data you can't get elsewhere, like how long a car has been on the lot or if there are better-priced alternatives nearby.
Also, CoPilot doesn't work with dealerships, so there are no 'promoted' or 'sponsored' listings - just the best cars in your area. Learn more about how CoPilot works on our About Us page.