Honda CR-V Pros and Cons: What To Know When Weighing Your Decision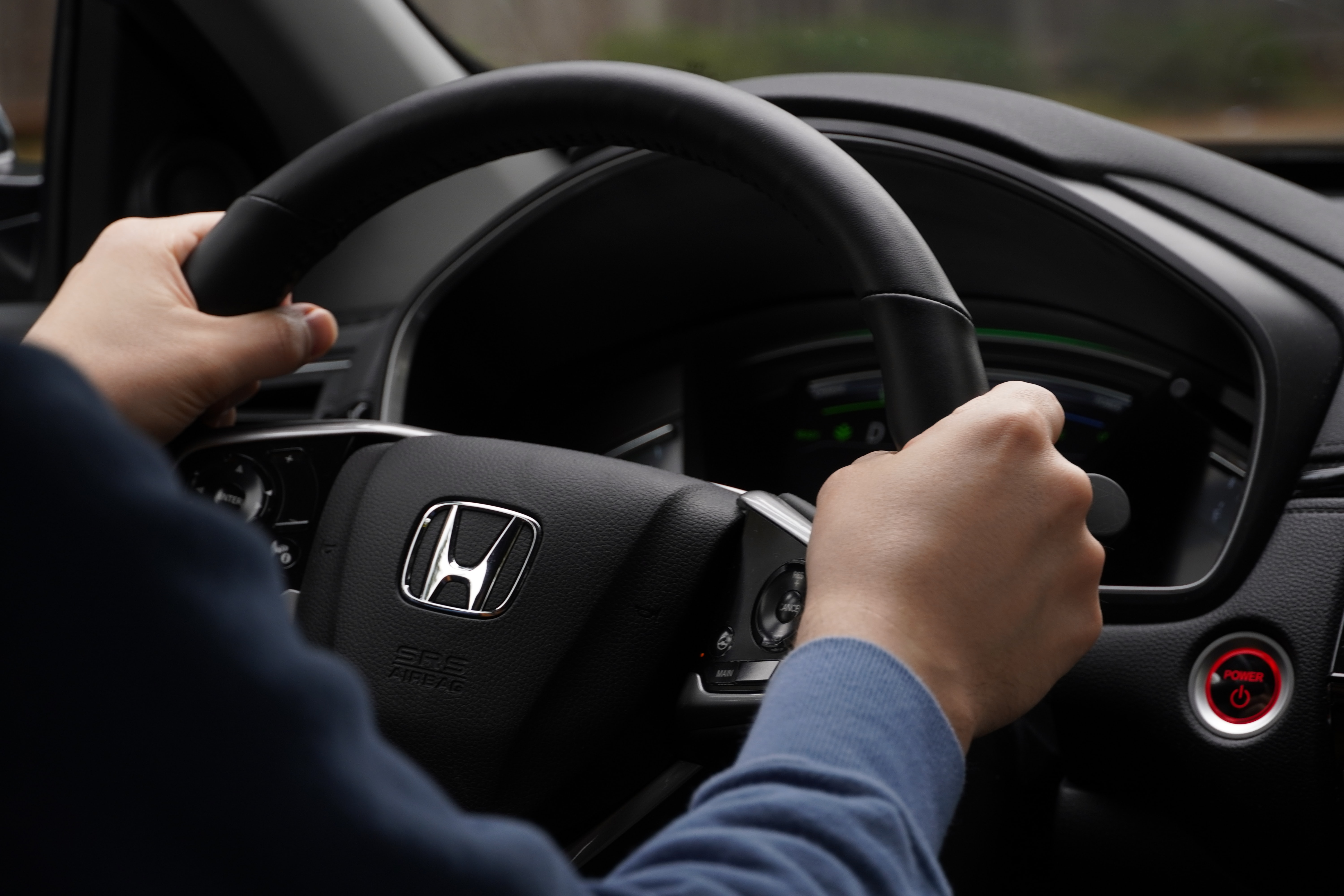 Photo by katya rumyantseva on Unsplash
For many people, the Honda CR-V is what comes to mind when it comes to crossover SUVs. True enough, the CR-V has been a crowd favorite for the longest time. It's a well-rounded SUV that delivers on many fronts, especially in the value proposition. If you're looking for a crossover that does everything well, it's hard to go wrong with the Honda CR-V.
However, like all vehicles, the Honda CR-V isn't perfect and has its share of benefits and drawbacks. If you're looking to buy a CR-V, you must know its strengths and weaknesses.
For today's post, we talk about the Honda CR-V's pros and cons. What makes it one of the most popular crossovers? What are the weakest aspects of the CR-V? Let's take a look!
What We Love About the Honda CR-V
Let's kick off this guide on the Honda CR-V's pros and cons by enumerating the positives. Below are the reasons to buy a CR-V crossover.
Solid Engine Performance
The gas-powered CR-V comes with a 1.5L turbocharged 4-cylinder engine. Although that's the only engine option for the CR-V lineup, it's a potent engine that delivers 190 horsepower and 179 lb-ft of torque. The engine offers sufficient impetus to enable a smooth acceleration which is noticeable if you're going for highway speeds. Independent testers found that the 0-60 mph acceleration clocks in at 7.5 seconds – a respectable showing for a midsize SUV.
The CR-V Hybrid includes a brawnier 2.0-liter 4-cylinder i-VTEC engine with two electric motors, providing 212 hp. The hybrid version also feels smooth and unobtrusive, making it an attractive option for hybrid shoppers.
---
BE CERTAIN YOU'RE GETTING THE BEST DEAL
CoPilot searches your area and lets you know if there's a better deal on a similar vehicle nearby, so you're always certain you got the best deal possible. The CoPilot app is the smartest way to buy a car. 
---
Car-Like Handling
Over the years, Honda has mastered the art of poised and engaging driving dynamics, which the CR-V best demonstrates. The ride quality and car-like handling of the CR-V will surprise anyone who has been driving ladder-frame SUVs. Plus, the steering of this crossover is so responsive and precise that you'll have fun darting into corners. Suspension is also on-point as it keeps the SUV composed with little to no body rolls while cornering. There's also a Sport mode that quickens throttle inputs slightly.
The CR-V's engine may not be the most powerful in the segment, but the excellent handling and drive quality more than makes up for it.
Generous Seating Space
Crossover SUVs are generally used as family haulers, so space and practicality are necessary. Being a Honda, the CR-V has these qualities in spades. It offers various adjustability options, so drivers can find the optimal position while driving. Front passengers will see plenty of legroom to stretch their legs and ample headroom.
People in the back have plenty of legroom at 40.4 inches (2022 edition) and 39.2 inches of headroom – only slightly lower than the front. Although it's a five-seater, only four grown adults will fit comfortably.
Plenty of Cargo Space
Honda's mastery of the interior space continues with the CR-V's cargo and storage options. Open the tailgate, and you have 39.2 cubic feet of cargo space, which should be enough for five pieces of luggage. The foldable second-row expands the usable cargo to 75.8 cubic feet, giving you more room for more luggage or outdoor gear.
Furthermore, Honda also incorporated several innovative storage options in the CR-V, like the generously-sized seatback pockets. The center console has surprising depth and a sliding tray to hide your essential belongings.
---
THE BEST USED SUVS UNDER $10,000
We looked into price, reliability, features, and more to create this list of the best used SUVs under $10k on the market today. Take a look - some of the best used SUVs have gone mostly overlooked or forgotten. 
---
Excellent Honda Sensing Safety Suite
Standard across all CR-V models is the Honda Sensing suite, a collection of advanced safety features and driver aids. With the standard suite, you'll get advanced features like forward collision warning, lane-keep assist, lane departure warning, and road departure mitigation. In addition, features like adaptive cruise control, automatic high beams, vehicle stability assist, and tire-pressure monitoring are also included as standard features.
In higher CR-V trims, drivers get a multi-angle rearview camera and blind-spot monitoring. It's just an excellent offering of safety and driver-assist features, making the CR-V one of the safest SUVs.
What We Don't Like About the Honda CR-V
You can't have a guide on the Honda CR-V's pros and cons without mentioning the drawbacks. Below are the reasons why you may not like this SUV.
Mundane Exterior Design
The CR-V may not be your best bet if you're looking for a crossover with a striking exterior. While the CR-V isn't bad-looking, Honda hasn't made significant updates to its exterior. So when you think of crossovers, the CR-V design will most likely come to mind. Although there's nothing inherently wrong with the CR-V's exterior style, it desperately needs an update – especially compared to its competitors like the stylish Hyundai Kona.
Low Towing Capacity
Although most people won't use their crossovers for towing, a higher tow rating is always a welcome addition. Unfortunately, the CR-V has subpar tow ratings at 1,500 lbs. That may not be an issue until you look at Honda's competition. For example, the Mazda CX-5 can tow up to 2,000 lbs, the Toyota RAV4 tows 3,500 lbs, and the Subaru Outback is capable of 2,700 to 3,500 lbs. When it comes to towing capacity, the CR-V is severely outclassed by its most popular competitors.
---
THE BEST USED LUXURY CARS ON THE MARKET
Buying a used or CPO luxury car is one of the smartest buys you can make - you can get a lot of car for not much money. You can pick up a three-year-old luxury car for about half of what you'd pay new. Check out this list of the best used luxury cars on the market to find the best deals. 
---
Fussy Touchscreen
The Honda CR-V has a somewhat finicky touchscreen. Basically, the touchscreen is relatively slow and responsive to the touch. The lack of a tuning knob makes touchscreen navigation a chore. If you're like us, you have no time to wrestle with the touch controls and all that nonsense while driving.
Should You Buy a Honda CR-V?
We give you our verdict to wrap up this guide on the Honda CR-V's pros and cons.
There's a reason why the CR-V is super popular and is a segment leader. It's a crossover that does nearly everything right and provides excellent value for your money. Honda knows how to appeal to the mainstream buyers, and it shows with the CR-V. It's an easy crossover SUV to recommend.
As for the drawbacks, we think they don't hold a candle to the positive aspects of the CR-V. However, if you're into towing duties, you may want to look elsewhere because the CR-V is entirely lacking in that department.
---
---
Get a Curated List of the Best Used Cars Near You
The CoPilot car shopping app is the easiest way to buy a car. Tell us what you're looking for and we'll search the inventories of every dealership in your area to make you a personalized list of the best car listings in your area.
Only looking for newer models? CoPilot Compare is the search engine for nearly-new cars. Only see cars five years or newer with low mileage — CoPilot Compare is the best way to find off-lease, early trade-in, and CPO cars.
The best part? CoPilot is built using the same technology that dealerships use to buy and sell their inventories, so we have more info on each vehicle than competitors. CoPilot doesn't work with dealerships, so there are no sponsored posts or other shady practices — just the most info on the best cars. Check out our About Us page to see how CoPilot works.