Here Are the Ford F-150 Years To Avoid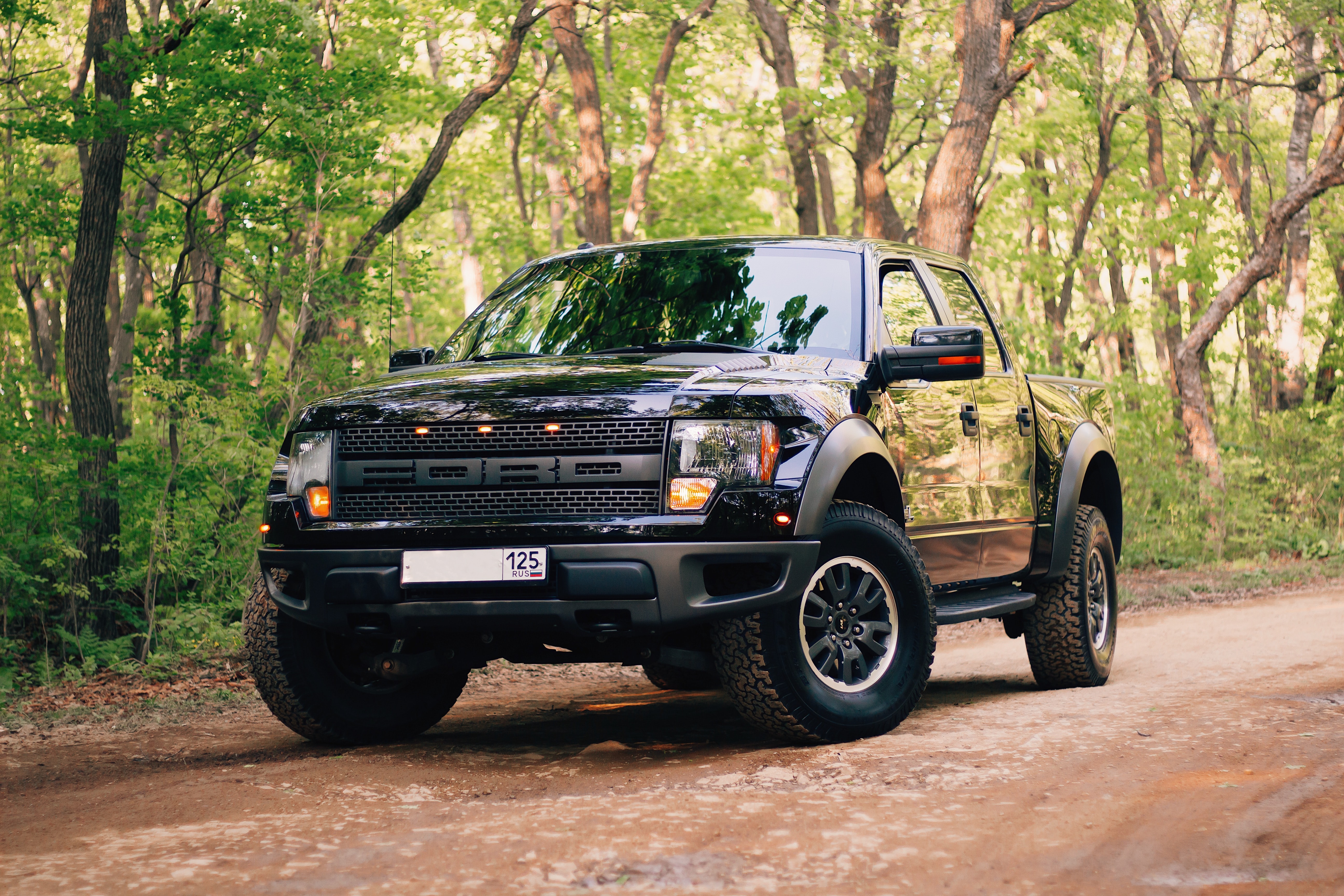 Photo by Pavel Anoshin on Unsplash
The 150 is a classic truck. But does it stand the test of time? Read on to learn about the benefits and drawbacks of this vehicle and to see which years to avoid.
Short List: 2004, 2005, 2006, 2010, 2015, 2016, 2017
Ford has been one of the top-performing and selling trucks in the world for decades and is generally considered the most reliable and durable option out there. In any given year, it has the chance to be the best-selling vehicle in the US and ranked third overall in 2021. Since trucks are one of the most expensive vehicles you can buy, you might be tempted to look for a used pickup to save some money.
The old saying of "you get what you pay for" is certainly applicable to trucks, and these are some Ford F-150 model years to avoid if you're in the market for a used pickup. It should be noted that none of these should be considered terrible vehicles, as every make and model has its pros and cons on a yearly basis.
---
DOWNLOAD THE FREE APP
The CoPilot car shopping app is the smartest way to buy a car. Get a curated list of the best cars for sale in your area, as well as notifications if a similar vehicle is listed nearby at a lower price. CoPilot is the smartest way to shop for used cars. 
---
F-150 Model Years to Avoid: 2004-2006
Problems:
Corroded gas tanks
Defective airbags
Spark plugs
Power windows
Some critics say this was the worst stretch in the F-150's impressive history. Specifically, 2004 and 2005 had low consumer and critical reviews for its problems with corroded gas tank straps that would ultimately cause it to detach and drag below the chassis and drag on the ground. The same issue was prominent for the 2005 model year and, with an added airbag defect that would inadvertently deploy and drivers have a major recall and safety hazard. Both model years sold close to one million vehicles, so there's a good chance if it's still on the road from this period, it was impacted by this issue.
These two model years had similar issues that plagued customers, and since these are nearly 20 years old, there are plenty of other years to choose from that will still save you some money on your purchase. Aside from the corrosion issues, they also had common problems with windows and spark plugs. That's a lot of potential headaches for drivers to deal with.
The spark plugs were caused by a faulty aluminum cylinder head design, and both model years reported to have spark plugs breaking and causing engine problems on a routine basis. Especially during repair, there was a higher reported rate of engine damage for 6L V8, 5.4L V8, and 6.8L V10 than in previous years. On top of that, both years struggled with basic window performance where the power window control wouldn't register or the window would fail to release from the door itself and created a safety, financial, and safety headache.
By the third year of having these issues, the 2006 started to show some promise, but most trucks never made it over 100,000 miles in their lifespan. At a time when the powerhouse trucks from the 1990s were still on the road, most of the 2006 models gave out after just over 7 years. You might be tempted by the low listing price (due to its model year and mechanical issues), but these three are likely to cost you more money than you'll save on the initial purchase price.
F-150 Model Year to Avoid: 2010
Problems:
Return of spark plug failure
Touch screen failure
Poor transmission performance
After a few years of fewer issues, the spark plugs yet again plague the 2010 model. While there were a handful of years in this timeframe that had fewer Issues specifically related to this, there were common coil failures that caused the engine to misfire or not start completely from this period. Luckily, this is one of the last years to report engine failure as a widespread problem, but the 2010 is definitely an F-150 model year to avoid plenty of issues with its sensory system.
In one of the early years of the "My Ford Touch Screen," drivers reported sudden unresponsiveness and situations where the backup camera never popped up while backing up the truck in reverse. It was one of the first iterations of smartphone compatibility; the 2010 failed to recognize phone connections at a fairly high level which can be a big headache today if you need to connect for calls or directions. The 2010 is a newer F-150 model year to avoid, with its recurring issues from prior generations, and it's also the first in a few from this era that had transmission failure as early as 35,000 miles. 
---
HOW OFTEN SHOULD YOU REPLACE YOUR BRAKES?
Unless you're a mechanic or super-dedicated car enthusiast, you might not know much about the brakes on your car. How long do they typically last?​ How often should you replace your brakes​? We've got answers
---
F-150 Model Years to Avoid: 2015-2017
Problems:
Faulty door mechanics
Transmission and gear shifting problems
Brake failure
 These years were incredibly high selling model years, but looking back on this stretch, we know they didn't always perform at expectation. These model years sold just about one million trucks sold, and essentially all of the trucks sold during this period were at risk of having sudden, with no real explanation. Some additional safety concerns were found with the engine and gear shift failure. These issues were reportedly more common when drivers were transporting weights weighing around 5,000 pounds when it became difficult to shift. For an F-150 that has a towing capacity of over 10,000 pounds on most models, this is obviously a problem.
---
THE BEST TWO-SEATER CARS
If you're in the market for a speedy two-seater, we've got you covered. Check out our list of the best two-seater cars on the market today.
---
While there were overall fewer reported complaints, the same problems were common in 2016 and 2017, and the NHTSA received complaints of engine stalls for these two models under 30,000 miles. Brake failure was reported several times, with several drivers claiming that their master cylinder needed to be replaced after their brakes suddenly stopped working. The dashboard displayed a "low brake fluid" warning, and drivers were unable to operate the brakes within minutes. While the 2015-2017 model years were popular and sold well, there's a lot of issues from these years that should make you steer clear of this period from Ford.
What F-150 Model Years are Good? 2018 and newer
You can find plenty of used vehicles from these years that might look like a deal, but keep in mind these are still relatively young at 5 years old, and more problems might come up in the near future. A used truck for around $20,000 would tempt anyone, but going for a lower purchase price will probably end up costing you more money and frustration. The most recent generation might be more expensive, but they're roomy, well equipped for hauling and towing and offer great technology and entertainment options.
---
---
Get a Curated List of the Best Used Cars Near You
The CoPilot car shopping app is the easiest way to buy a car. Tell us what you're looking for and we'll search the inventories of every dealership in your area to make you a personalized list of the best car listings in your area.
Only looking for newer models? CoPilot Compare is the search engine for nearly-new cars. Only see cars five years or newer with low mileage — CoPilot Compare is the best way to find off-lease, early trade-in, and CPO cars.
The best part? CoPilot is built using the same technology that dealerships use to buy and sell their inventories, so we have more info on each vehicle than competitors. CoPilot doesn't work with dealerships, so there are no sponsored posts or other shady practices — just the most info on the best cars. Check out our About Us page to see how CoPilot works.