The Best Year for the Ford F-150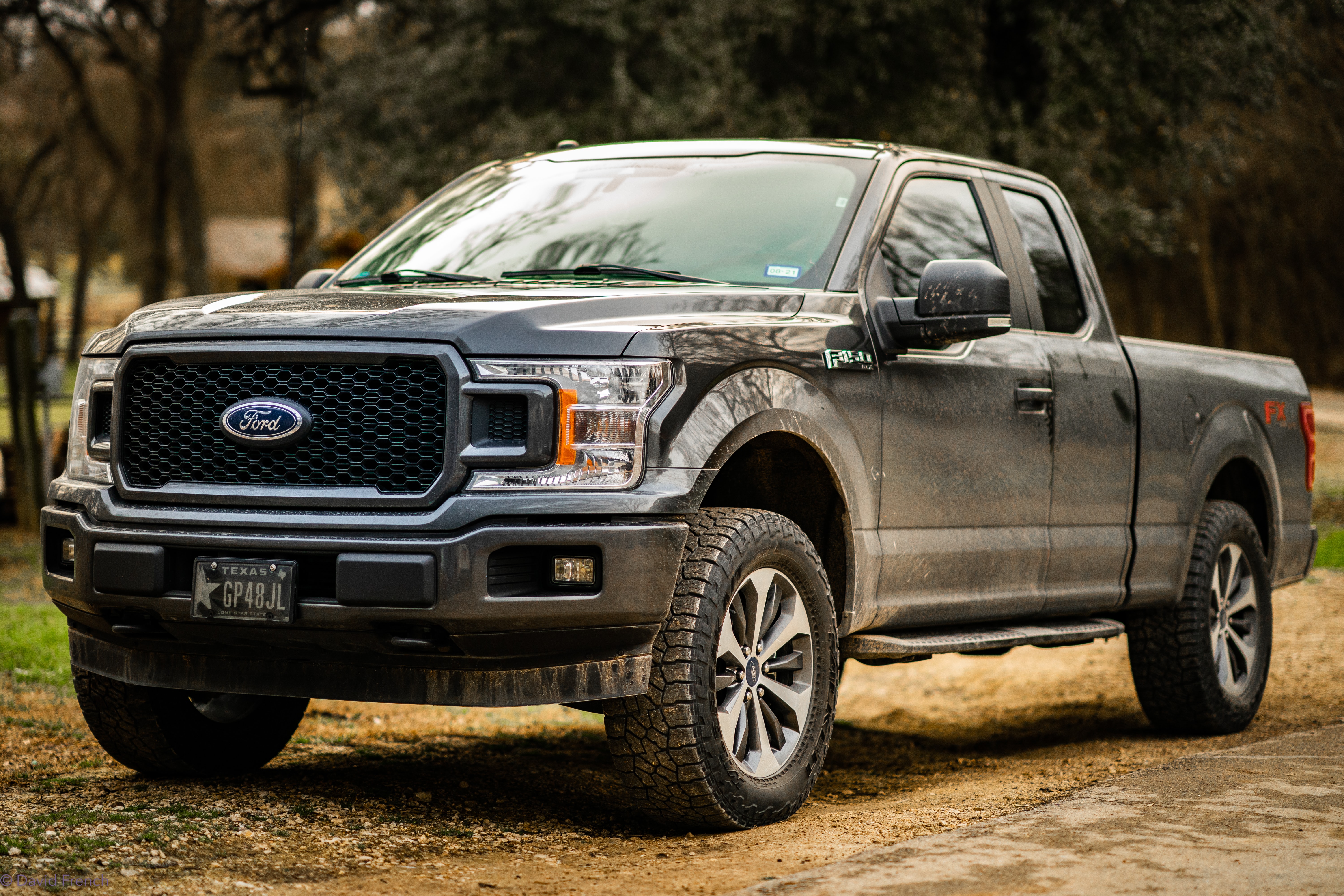 Photo by David French on Unsplash
The best year for the Ford F-150 was the 2018 model. It has the least amount of complaints and recalls of all the most recent F-150 models. Also, it has plenty of trim models, engine choices, and configurations, leaving you with many options.
One always has to wonder what *kind* of mileage is on the car when looking at the odometer. Did the truck live a hard life in a short period of time, or was the truck babied, taken care of, maintenance properly, and so on? That's up to you to determine, but if you're looking for a used truck that will last you a long time no matter what someone has put it through, we believe the F-150 is a good choice.
How Much Will I Save Buying a Used F-150
A 2018 F-150 is around $10,000 if you go through a dealership and approximately $15,000 if you go through a private owner. And yes, it's tough to roll the dice with a truck that has a lot of miles on it but don't shy away from a good deal based solely on that. Ford trucks are known to stay running and moving for a long time.
---
FIND NEARLY-NEW & OFF-LEASE CARS
If you're a savvy car shopper, you know that buying a 'nearly new' car is the best value for your money. CoPilot Compare is the search engine for nearly-new cars.
---
Powertrain/Gas Mileage/Towing
For the die-hard, have-to-have-a-V8 engine truck shoppers, the F-150 still has a 5.0-liter Cotoye option with reduced weight and putting out 395 horsepower and 400 lb.-feet of torque. There are also two EcoBoost engines to choose from: a 2.7-liter V6 and a 3.5-liter V6 engine. However, the biggest advancement for the 2018 Ford F-150 is the 3.0-liter Power Stroke turbodiesel V6 that puts out 325 horsepower and 400 lb.-feet of torque. 
Two of those engines are the 10-speed automatic transmission or depending on the option a 6-speed automatic. Now there have been some complaints about the 10-speed automatic floating around trying to find the right gear, but all-and-all, most would say the 10-speed automatic is the better of the two especially if you plan on doing some towing.
Fuel economy is up about one mpg in all categories from the previous year on four-wheel-drive models and up about two mpg on rear-wheel-drive models. Four-wheel-drive gas mileage comes in at an EPA-Estimated 16 city / 22 highwy / 18 combined, and rear-wheel-drive gets an EPA-Estimated 18 city / 24 highwy / 19 combined.
Towing capacity comes in at 9,100 pounds and payload capacity at 3,250 pounds. And of course, if you need more, there are always the F-250 and the F-350 you can shop for, but they are considerably bigger trucks and they drive like it too.
2018 Ford F-150 Compared to its Competition
Like the past decades and the decades to come, there is a lot of competition in the truck department. Chevrolet Silverado, GMC Sierra, Ram, Toyota Tundra, and the Nissan Titan are the closest match to the Ford F-150. 
The 2018 does have a slight edge on its competitors with a new redesign. Its new cool look is backed by some new features that the other trucks don't offer yet. The most significant element you'lll notice on the Ford F-150 is the bold new front-end. Other features include adaptive cruise control and a forward-collision warning system with automatic braking, turbo diesel engine option, and aluminum construction that Ford says improves durability while dropping 700 pounds.
2018 Ford F-150 Safety
If you want safety, then safety is what you get in a 2018 Ford F-150. Both the National Highway Traffic Safety Accoation (NHTSA) and the Insurance Institution of Highway Safety (IIHS) give the F-150 outstanding ratings in all but one category. It seems the headlight visibility isn't the greatest for some F-150 models.
Safety features include:
 Forward Collision Warning and Automatic Emergency Braking
Blind-spot monitoring
Adaptive cruise control
Lane-keeping assist
Automatic high beams
Pedestrian detection
Lane departure warning
Some of these features only come standard on the top models.
---
NOT JUST FOR CAR SHOPPING
The CoPilot app isn't just for buying a car - our new CoPilot for Owning tool will help you keep track of recalls and gives you advice on which scheduled maintenance tasks are most important.
---
2018 Ford F-150 Recalls
Recall Number: 18V214000
Recall Date: 04/04/2018
Component: Powertrain: Automatic Transmission - Gear Position Indicator (PRNDL)
---
 Recall Number: 17V672000
Recall Date: 10/23/2017
Component: Engine 
---
Recall Number: 18V392000
Recall Date: 06/12/2018
Component: Fuel System - Gasoline Delivery: Fuel Pump
---
 Recall Number: 20V097000
Recall Date: 02/21/2020
Component: Exterior Lighting: Headlights
---
Recall Number: 19V633000
Recall Date: 08/28/2019
Component: Seats: Front Assembly - Recliner
The Best Year for the Ford F-150: Reliability
Well, Ford has been around for over 100 years, and they're not going anywhere soon. One of the things that made them who they are today is simply their reliability. Nothing says American toughness better than a Ford truck. With no major recalls or complaints, you should feel pretty confident in knowing that the 2018 F-150 will last you for a long time if taken care of properly.
You should still try to warranty the F-150. If you buy one from the dealership, it might still have some warranties left that you can extend, or you can purchase more. Even if you buy from a private owner, ensuring you have some security is relieving to know.
---
IS GAP INSURANCE WORTH IT?
Gap insurance can prevent you from making payments on an already-totalled car, but is gap insurance worth it? We break down what gap insurance is, if it's worth it, and more - simply and with plenty of examples. 
---
Why Should You Buy A Used 2018 Ford F-150
There are a few reasons you might opt to buy a used F-150 instead of going brand new. The first thing that comes to my mind is money. You can not only save on the bottom line price, but you can also save on insurance costs.
Another reason to go for a used F-150 is that you know what kind of problems you will most likely encounter because other people have experienced them. With a new truck, especially if it's a new redesign, you have no idea what it might throw at you, and the dealer's technicians haven't seen every problem yet either. That's why our choice for the best year for the Ford F-150 goes to the 2018 model because we know what's good about it and what issues we may encounter.
CoPilot Spotlight 🔍

Ford F-150

This thread is packed with all of the essential knowledge about @Ford's legendary truck, in one convenient place:

- Overview
- Detailed Specs
- Photos & Videos
- Ratings & Reviews
- Listings Near You

The Ultimate Ford F-150 Buyer's Guide 🧵👇 pic.twitter.com/2s6Kh2fDQ4

— CoPilot for Car Shopping (@CoPilotSearch) June 6, 2023
---
Get a curated list of the best used cars near you
The CoPilot car shopping app is the easiest way to buy a car. Tell us what you're looking for and we'll search the inventories of every dealership in your area to make you a personalized list of the best car listings in your area.
Only looking for newer models? CoPilot Compare is the search engine for nearly-new cars. Only see cars five years or newer with low mileage — CoPilot Compare is the best way to find off-lease, early trade-in, and CPO cars.
The best part? CoPilot is built using the same technology that dealerships use to buy and sell their inventories, so we have more info on each vehicle than competitors. CoPilot doesn't work with dealerships, so there are no sponsored posts or other shady practices — just the most info on the best cars. Check out our About Us page to see how CoPilot works.