Ford Escape Heated Seats: What To Know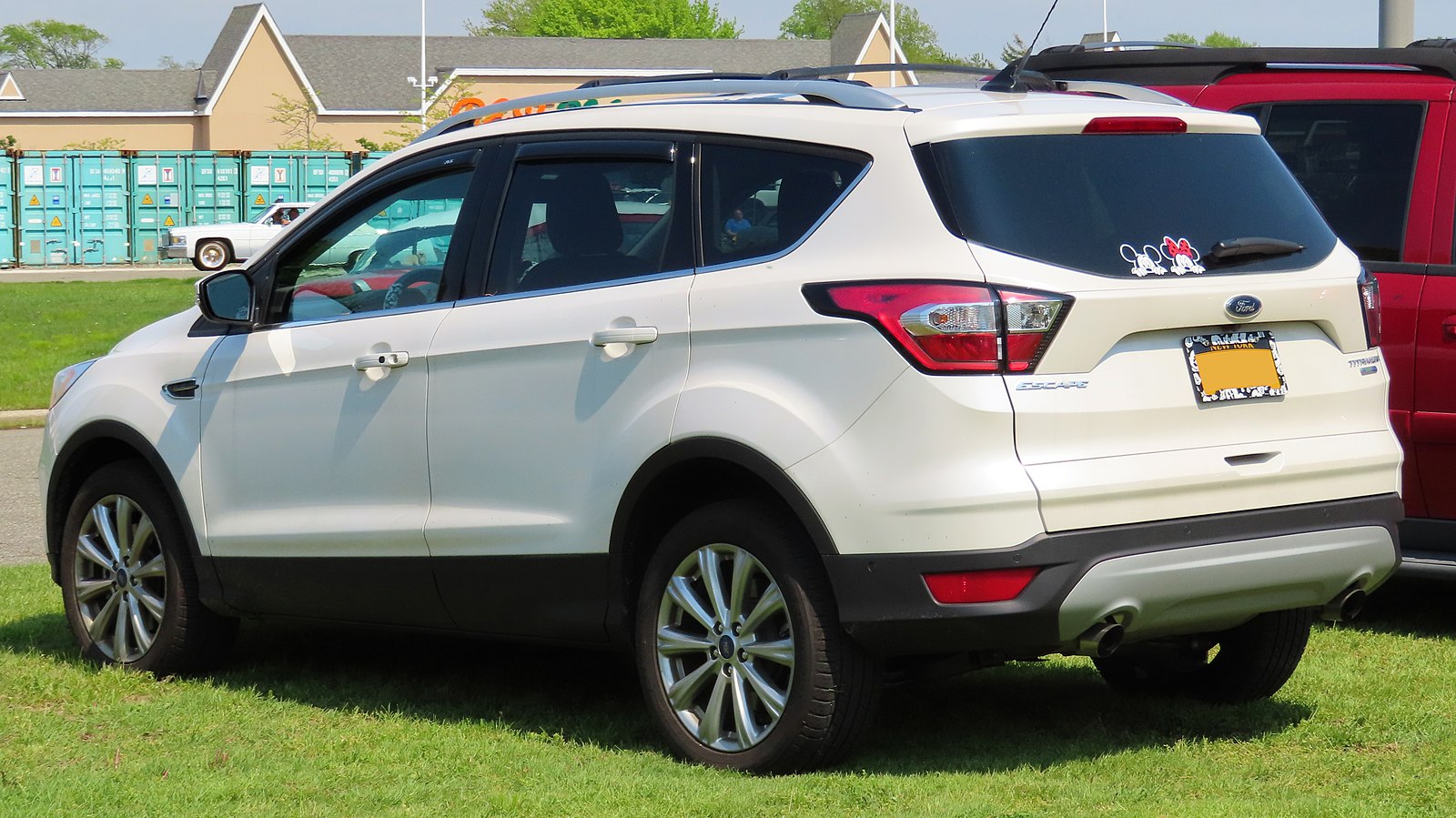 2018 Ford Escape by Kevauto — CC BY-SA 4.0
Waking up on cold mornings to go and face the weather can always be a bummer. A remote start is always nice, but not always will the heat be potent enough to warm up those cold seats that have been sitting all night.
It's nice to have extra features to ensure your backside can stay warm. If you're wondering if heated seats in your Escape could be a solution, read through this article: Ford Escape Heated Seats: What to Know.
The Ford Escape comes in gas-only versions, hybrid versions, and plug-in versions. The trim level you choose will determine what your heated seat options are. The base model Escape S comes with no options for heated seats. 
The 2021 Ford Escape SE trim level comes with front heated seats optional, so they would have to order from the factory. The SEL and Titanium trim levels come with standard heated front seats. Now for anything older than 2021, those models will already be built and the only choice you will have is what the vehicle already has in them.
Ordering Aftermarket Heated Seats and Installation
If you find a Ford Escape that doesn't have heated seats and you really like the vehicle, you have some options to have aftermarket heated seats installed. If you're buying from a dealership, it's the dealership's job to push the vehicle. They can probably work something out to have heated seats installed for you at their service department or with a company they do business with.
If you're buying your Escape from a private owner, you'll have to venture out on your own, but there are some companies that sell heated seat kits and aftermarket shops that will install them for you.
Two things CoPilot doesn't recommend, taking on this project as a novice, even if you have a YouTube tutorial video, or going to a custom aftermarket shop that doesn't have a glowing reputation for good work. Heated seats are generally safe, but they can be dangerous if they are installed wrong, half-ass, or the right materials are not used.
You can expect to pay somewhere between $400-$500 per seat. The nice thing about having them installed by a custom shop is you can have whatever seats heated that you want. You can have all the seats heated, just the driver's seat, or a combination of whatever seats you want.
---
FEEL SECURE IN THE CAR YOU CHOOSE
You don't want to buy a car - you want to get the best deal on the car you're looking for. The CoPilot app will notify you if there's a similar vehicle in your area at a better price, so you're always certain you got the best deal available. 
---
Ford Escape Heated Seats Won't Work
In the newer Escapes, when your heated seats break down it can be a little bit more complicated than what they used to be. Before the super-intelligent infotainment centers, heated seats were controlled by switches and relays. In the Ford Escape, the heated seats are controlled by the FordTouch technology and voice activations.
There might be some simple fix-it solutions where you can avoid going to the dealership, but for the most part, finding the problem is going to take some professional equipment like a code finder that hooks up to your car's onboard computer.
You can always try checking your fuse box for a blown fuse. Use your owner's manual to find out what fuse to look at and read how you can tell if it's blown or not. This is a very simple project, and a new fuse won't cost you more than a dollar or two. You can find them at any place that sells automotive equipment, car stereo equipment, etc. 
Checking under the seats is another way to find out if you have a simple problem that can be fixed without spending money and time at the dealership. Sometimes times the wire harness that goes to the heated seat connector simply gets bumped apart.
If you can reach under the seat and put the connection back together, you might be good to go. If that doesn't fix the problem, I would disconnect the connector, turn off all power going to the heated seats, and wait until you have time to have a professional look at it.
---
IS GAP INSURANCE WORTH IT?
Gap insurance can prevent you from making payments on an already-totalled car, but is gap insurance worth it? We break down what gap insurance is, if it's worth it, and more - simply and with plenty of examples. 
---
Danger: Ford Escape Heated Seats: What To Know   
It is true, there can be some dangers that come along with using heated seats. There have been some complaints that the heated seats in the Escape when placed on High do get a little too hot.
Toasted Skin Syndrome
You want to be careful, too much exposure to heated seats can make your skin less sensitive to the feeling of heat, but that does not mean that you're not doing damage to your skin. Toasted Skin Syndrome is a condition where your skin can become reddish, brownish, or discolored from too much exposure to heated seats. It happens gradually so you might not notice it until it has become a real problem.
3rd-Degree Burns
You can also receive 3rd-degree burns. Some seats can get as hot as 150-degrees Fahrenheit over time. Not all heated seats will click to a lower heat range automatically, so paying attention to how warm your back and buttocks are getting is very important. You may not notice you're are getting burned until you have gotten up from the seat and started to walk around, the friction of your clothes on your skin we let you know right away.
This mostly happens with leather seats, and the best way to avoid this situation is to leave your seats on high until you are warm, then click the seats down to medium or low for the rest of the time you're in the vehicle. You also want to make sure that none of your bare skin is touching any of the leather on the seats, super hot leather and bare skin are a bad combination.
---
THE BEST USED LUXURY CARS ON THE MARKET
Buying a used or CPO luxury car is one of the smartest buys you can make - you can get a lot of car for not much money. You can pick up a three-year-old luxury car for about half of what you'd pay new. Check out this list of the best used luxury cars on the market to find the best deals. 
---
Ford Escape: Heated Seats Life Expectancy
For most heated seat configurations, heated seats are expected to last as long as the vehicle lasts. That's not to say they will, but if you use your heated seat function like an average person would, there is a very good chance you won't have any issues with them.
Ford Escape heated seats: what to know. Using your heated seats excessively, like all year round and on High all the time can cause them to need maintenance. Heated seats are like any other part of your car, they can wear out. There is not much you can do about that, if you need them, you need them. Just make sure to keep an eye on how long you are using them for and if it's not necessary to have them on High or on at all, give them and your skin a rest.
Get a Curated List of the Best Used Cars Near You
The CoPilot car shopping app is the easiest way to buy a car. Tell us what you're looking for and we'll search the inventories of every dealership in your area to make you a personalized list of the best car listings in your area.
Only looking for newer models? CoPilot Compare is the search engine for nearly-new cars. Only see cars five years or newer with low mileage — CoPilot Compare is the best way to find off-lease, early trade-in, and CPO cars.
The best part? CoPilot is built using the same technology that dealerships use to buy and sell their inventories, so we have more info on each vehicle than competitors. CoPilot doesn't work with dealerships, so there are no sponsored posts or other shady practices — just the most info on the best cars. Check out our About Us page to see how CoPilot works.