Here Are The Dodge Charger Years To Avoid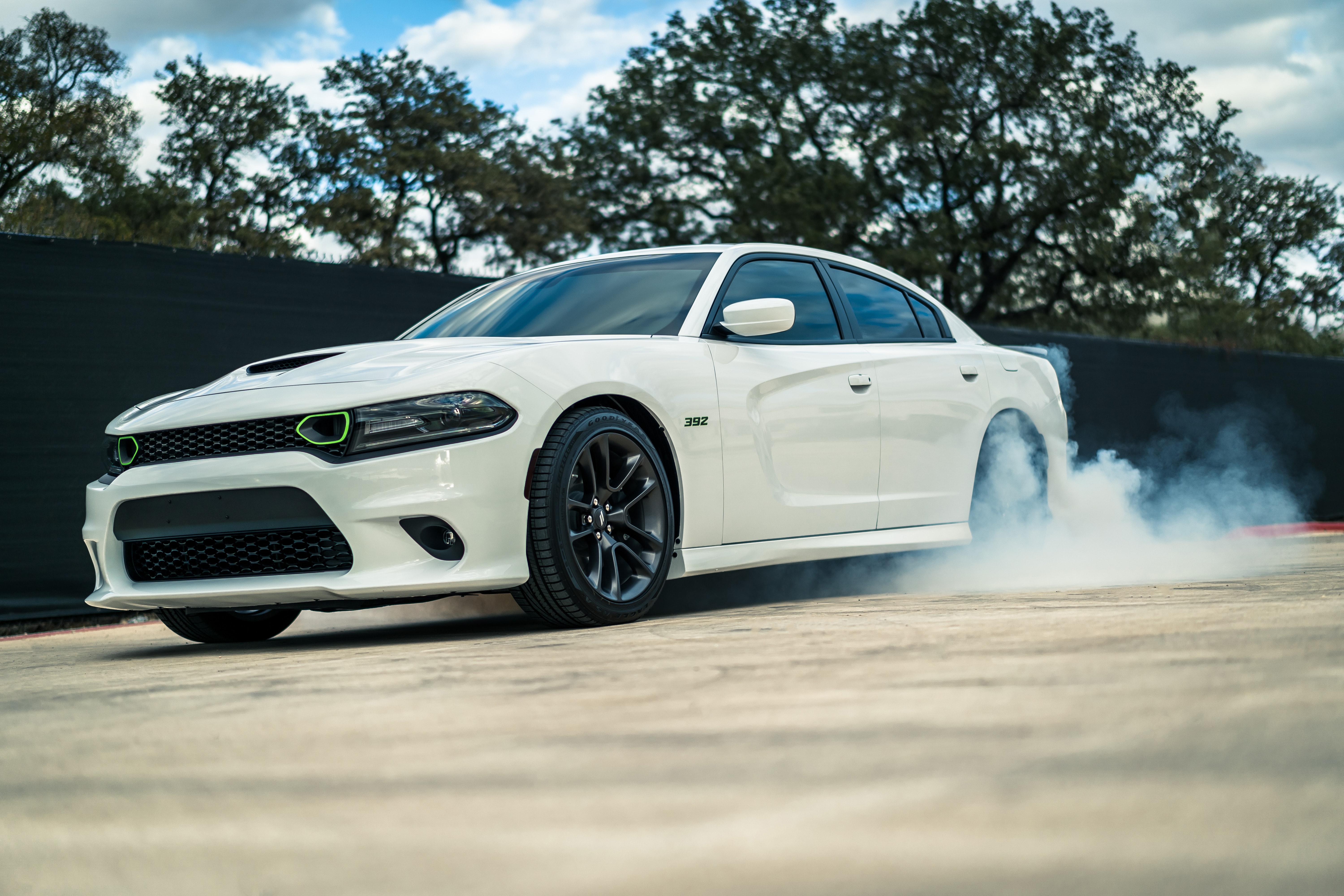 Photo by Richard Guillory on Unsplash
The Dodge Charger is one of the vehicles that's been in production the longest. Current models are now in their seventh generation, and the Charger was first produced as far back as 1966. Their models range from classic muscle cars to the more modern vehicle that mixes the looks of a muscle car and a sports vehicle. Of course, there are still some Dodge Charger years to avoid, even with the long history of the car. 
For this article, we will focus on the latest two generations. While there are good and bad versions from previous generations, most people who have those older vehicles treat them as collectors' vehicles rather than daily drivers. 
Dodge Charger Years You Should Avoid
Here's a quick list of the Dodge Charger years you should avoid: 
2006
2007
2008
2011
2012
2014
For the most part, recent releases of the Dodge Charger seem to do better than the older versions from the 6th and 7th generations. Some of that's to be expected, especially since the changes between generations are usually more significant than the changes between models. 
However, there is a slim possibility that the most recent releases will develop problems later on. Any vehicle that's only been on the market for a year or two may not have been tested enough to show troubles. 
The most common problem with the Dodge Charger is premature engine failure, especially for the 2006 model. However, accessories problems, transmission problems, and suspension problems are all relatively common for the Dodge Charger years to avoid as well. 
We'll detail some of the most common problems with the Dodge Charger in the next section.
---
FEEL SECURE IN THE CAR YOU CHOOSE
You don't want to buy a car - you want to get the best deal on the car you're looking for. The CoPilot app will notify you if there's a similar vehicle in your area at a better price, so you're always certain you got the best deal available. 
---
Common Problems With The Dodge Charger
Here are some of the most common problems with Dodge Chargers, focusing on the worst of the Dodge Charger years to avoid. Like most vehicles, the years to avoid come in clusters, and each subsequent year has similar problems but slightly fewer of them. 
Premature Engine Failure
Premature engine failure is the most severe problem the Dodge Charger tends to have and one of the most common in the Dodge Charger model years to avoid. These vehicles are built to have much power, but that doesn't explain or excuse the premature engine failures. 
Unfortunately, most of the time, the problem isn't as simple as replacing a gasket, and often Dodge Charger engines need to be replaced or rebuilt once they start having problems. 
That means that your Charger might need to be replaced more quickly than other vehicles if you get a Dodge Charger year to avoid or have an expensive engine replacement to plan for further down the line. 
Sticky Gear Shift
One of the more frustrating, but not necessarily concerning, problems is with the gear shifter. The problem doesn't seem to originate with the transmission and has more to do with the shifter design as an accessory. 
Specifically, the Dodge Charger gear shift tends to get stuck in park. The problem can usually resolve itself if you stick with it, but it can take a few minutes to get the shifter back to working as normal. 
Premature Wear and Tear On Suspension System
Various problems go into the suspension system wearing out early on some Dodge Charger years to avoid. The most common problem is the tie rods and stabilizer pin wearing out prematurely, but there are also problems with the front ball joints and front inner tie rods. 
Suspension issues can be an expensive fix, especially when the parts themselves don't last as long as they should. This is a problem that can decrease the life of your vehicle and make it a more expensive car to keep.
---
 THE BEST CARS FOR SNOW
Winter driving impacts young and experienced drivers alike. We've compiled a list of the best cars for snow, so you can get from Point A to Point B as safely as possible.
---
Electrical Problems With Ignition
Another common problem, especially with the 2008 model of the Dodge Charger, has to do with the electrical system. There are various problems, including malfunctions with the dash and internal accessories. 
However, the most common and most serious problem with the electrical system is problems with the ignition. The ignition can sometimes struggle to get the power to turn over the engine and get everything started.
Brake Issues
Not many Dodge Charger years have struggled with brake issues, but it's quite pronounced with the 2019 model. According to the reports, the Charger's service brakes have become too erratic and have excessive vibrations. Other complaints from frustrated owners include ill-fitting rear brake pads and broken rotors. These problems don't just affect the driving experience but are also potentially dangerous. It's good that replacing the rear brake pads isn't too expensive at $20-$100 per set.
Alternator Failure
The alternator and other electrical issues are other sore spots of the Dodge Charger, especially with the 2011 model year. Many drivers complained about alternator problems and experienced a burning rubber smell before the Charger shuts down completely. In some cases, the "Battery Power Saver" warning message popped up before the warning lights went out in a frenzy.
Chrysler had to issue a recall for the affected vehicles, including specific years of the Charger, Challenger, Durango, Grand Cherokee, etc. For the most part, fixing this issue is as simple as swapping the old alternator with an OE-grade replacement. However, an alternator replacement will cost you around $100 to $400, not including labor.
Reliable Dodge Charger Model Years
If you're looking for a more reliable Dodge Charger from the last two generations, you're lucky. The most recent models perform reasonably well and have consistently good track records from their owners. 
Here is a list of the most reliable Dodge Charger options: 
2021
2020
2019
2018
2017
2016
2010
2009
While those years aren't perfect, no vehicle is genuinely perfect; these models tend to be much more reliable and long-lasting than the Dodge Charger years to avoid. 
Of course, you should also consider the available trim levels and the features and functions of each model year when you're deciding which one is right for you.
---
THE BEST USED MINIVANS ON THE MARKET
When it comes to hauling a lot of people and cargo, the minivan is hard to beat. We've factored in reliability, affordability, and functionality to create this curated list of the 8 best used minivans on the market today.
---
Which Dodge Charger Models Are Good Used Vehicles?
Used vehicles are more affordable, though they are usually a little more expensive in upkeep. Dodge Chargers can be a little more expensive than other vehicles, especially if you're looking to buy them new. That's why it's essential to consider which models are the best to buy used. 
Looking for a Charger that is more durable and in good condition is one of the main ways you can control ownership costs. 
Here are some of the years that are durable for the long-haul, making them a great option to buy used:
The more recent releases of Dodge Charger, 2019 are also good options if you can find them used. However, since most people who've bought those vehicles are still driving them, the stock of used options is lower. They're also new enough that there isn't much data on how well they hold up for owners once they are a used vehicle. 
With that in mind, you should be able to narrow down your list of Dodge Charger options, including the best years and which models are best to buy new vs. which options are best to buy used.
---
---
Get a Curated List of the Best Used Cars Near You
The CoPilot car shopping app is the easiest way to buy a car. Tell us what you're looking for and we'll search the inventories of every dealership in your area to make you a personalized list of the best car listings in your area.
Only looking for newer models? CoPilot Compare is the search engine for nearly-new cars. Only see cars five years or newer with low mileage — CoPilot Compare is the best way to find off-lease, early trade-in, and CPO cars.
The best part? CoPilot is built using the same technology that dealerships use to buy and sell their inventories, so we have more info on each vehicle than competitors. CoPilot doesn't work with dealerships, so there are no sponsored posts or other shady practices — just the most info on the best cars. Check out our About Us page to see how CoPilot works.