BMW Remote Start: The Full Rundown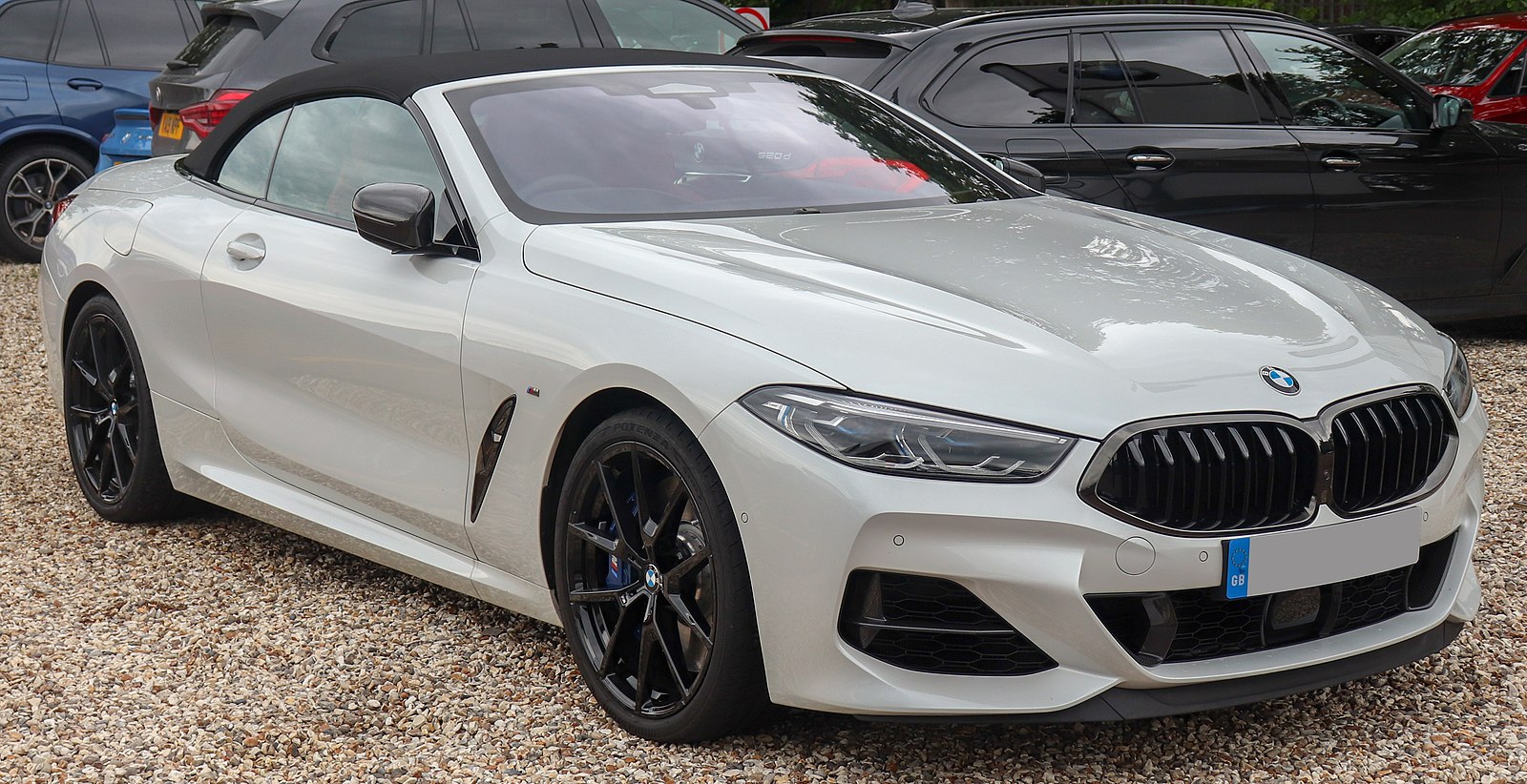 2019 BMW by Vauxford — CC BY-SA 4.0
When you have a luxury vehicle, you want all the perks along with it. With a name like BMW, you have options that you won't find in too many other cars, separating them from the crowd. One of the extras that are starting to make their way into many BMW models is a remote start, taking the luxurious feel to a whole new level. 
If you're all about the newest and most innovative technologies for your car, then a BMW remote start is the perfect gadget for you. Below, we'll take a look at the remote start and help you decide if it's an option for you and your vehicle. 
What is Remote Start? 
Remote start is a small device that, with the push of a button, starts your car from a distance. These days, there are different types of remote start, some of which can do much more than just start up your car. If you have a newer model BMW, you could have it as a standard feature on your vehicle. 
---
GET THE SAME INSIDER INFO THAT DEALERSHIPS USE
The CoPilot app is the smartest way to buy a car. Built using the same technology that dealerships use, we'll show you everything you want to know about each listing - like how long it's been on the lot, or if there are similar vehicles at a better price nearby. 
---
When Did Remote Start Hit BMW?
It wasn't until 2019 that BMW started making the remote start a part of their standard features. Before 2019, there were options to add a remote start to vehicles, as long as the car was automatic and had a corresponding remote that would pair. 
Models with BMW Remote Start 
You can find a ton of BMW models that have BMW remote start. From 2019 forward, it's been a standard feature on many models, including: 
G20 BMW 3 Series
G22 BMW 4 Series
G30 BMW 5 Series
G32 BMW 6 Series
G11 BMW 7 Series
How to Know if your BMW is Equipped? 
Your dealer should let you in on the good news but, if they don't, you can easily tell if your BMW has a remote start. On your touchscreen, you should have an option that reads "iDrive."  From there, all you have to do is scroll over to 'remote start engine' and see if it is available or not. If so, then yes, you can enjoy a remote start from your key fob or directly from the app. 
BMW Remote Start Types 
The remote start didn't become a standard feature until 2019. Still, that doesn't mean that older models didn't have the opportunity to make it onto these cars. That's why there are two different types of remote starts, both of which have different features that users can take advantage of. 
Aftermarket 
When you add an aftermarket remote start, you'll have to have a compatible remote from a recommended company installed. These remote starts are pretty basic and come with a separate key fob that besides those for your vehicle. With aftermarket, you can push a button and start your car from a distance but, that's about it. 
Remote Start and ConnectDrive App
When you have the factory standard remote start on your BMW, you have more than a few options to choose from. For instance, you can connect to ConnectDrive App, an app that allows you to do more than just start your car. With this app, you can: 
Start up and turn off your car 
Change the temperature within the cabin
Turn on any kind of music you'd like
Have a look at the current state of your vehicle. 
---
THE BEST TWO-SEATER CARS
If you're in the market for a speedy two-seater, we've got you covered. Check out our list of the best two-seater cars on the market today.
---
Pros and Cons of BMW Remote Start 
Many BMW drivers that have discovered remote start wind up getting used to it and thinking of it as something that they can't live without. Still, it's not for everyone and there are some pros and cons that come with a remote start on your vehicle. 
The Pros 
The convenience – you can start your car from a distance, which is helpful if you live in a place that has severe weather conditions. You can get ready for work while your car warms up and cools down. 
It's safe – Unlike starting your car up in the past, using a remote start these days comes with a lot of safety features. Start up the engine and enjoy the fact that your car will be locked and away from harm. 
It's good for your car – When you let your car warm up, it protects the engine and keeps everything running smoothly. You can reduce the need for maintenance and keep your car in tip-top shape. 
The Cons 
It can cost you – The thing about technologically advanced devices for your car is that they can cost you a bit if anything is to happen to them. Replacing a key fob with a remote start is much more expensive and might cost you much more than you bargained for. 
It could void your warranty – For BMWs that don't have automatic start as a part of their standard technology, adding an accessory could void the warranty. 
It could be wasteful – If you're new to remote start, you could forget about your car and leave it running, wasting gas and producing waste. 
To Remote Start or Not to Remote Start
 BMW remote start is one of those things that depends on your personal preferences. However, many that start using it wind up loving it, getting used to the ease of use and all the little luxuries that it offers. Deciding if it's right for you is just one small step. 
If you want to add it or are in the market for a new BMW, make sure that you check out what the manufacturer has to say. You want to avoid canceling out your warranty, keeping everything good and ready for use in the process. 
Connecting your BMW remote start to iDrive is the next step to take when you're looking for ways to take your car driving game up a few notches. You can start your car, change the temperature, heat your seats, and even put on your favorite song so that you're ready to roll when you hop in. If you don't have a remote start yet, you're sure to very soon.
---
8 QUESTIONS TO ASK WHEN BUYING A USED CAR
So you're in the market for a used vehicle?  We've gone ahead and prepped some essential questions to ask when buying a used car.
---
Get a Curated List of the Best Used Cars Near You
The CoPilot car shopping app is the easiest way to buy a car. Tell us what you're looking for and we'll search the inventories of every dealership in your area to make you a personalized list of the best car listings in your area.
Only looking for newer models? CoPilot Compare is the search engine for nearly-new cars. Only see cars five years or newer with low mileage — CoPilot Compare is the best way to find off-lease, early trade-in, and CPO cars.
The best part? CoPilot is built using the same technology that dealerships use to buy and sell their inventories, so we have more info on each vehicle than competitors. CoPilot doesn't work with dealerships, so there are no sponsored posts or other shady practices — just the most info on the best cars. Check out our About Us page to see how CoPilot works.