The Best Used Car Dealerships in New York City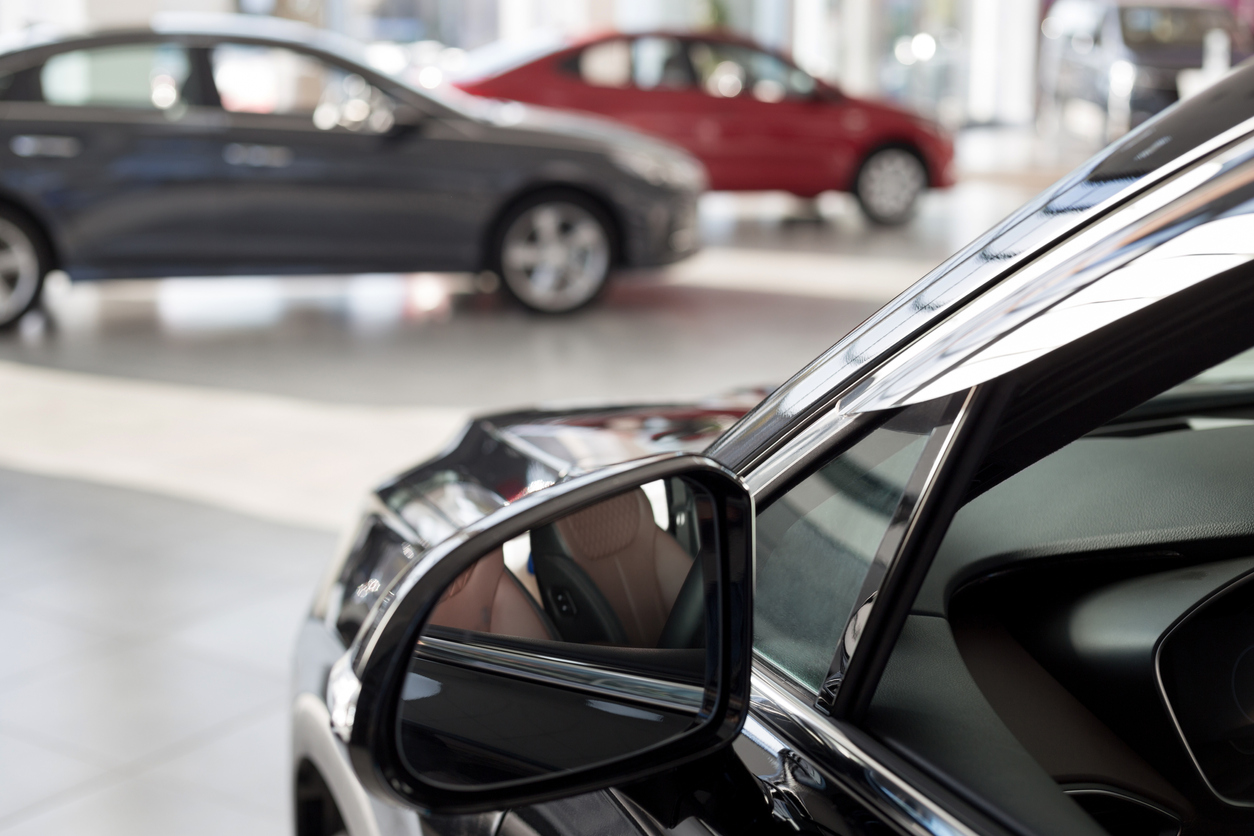 There's nothing more frustrating than dealing with deceptive or underhanded used car dealers. We've been conditioned to believe that all used car dealers are built to take advantage of customers eager to get into a great car at a low price – but this isn't necessarily always true. 
In fact, there are reputable dealers that sell highly recommended and well-priced vehicles; you just need to know how to tell the good ones from the bad. 
If you're looking for the best used car dealers in New York City, we're here to help. We'll show you the best used car dealers in the New York City area and tell you why they should be on your list of places to shop when you're looking for a used car. 
Ideal Auto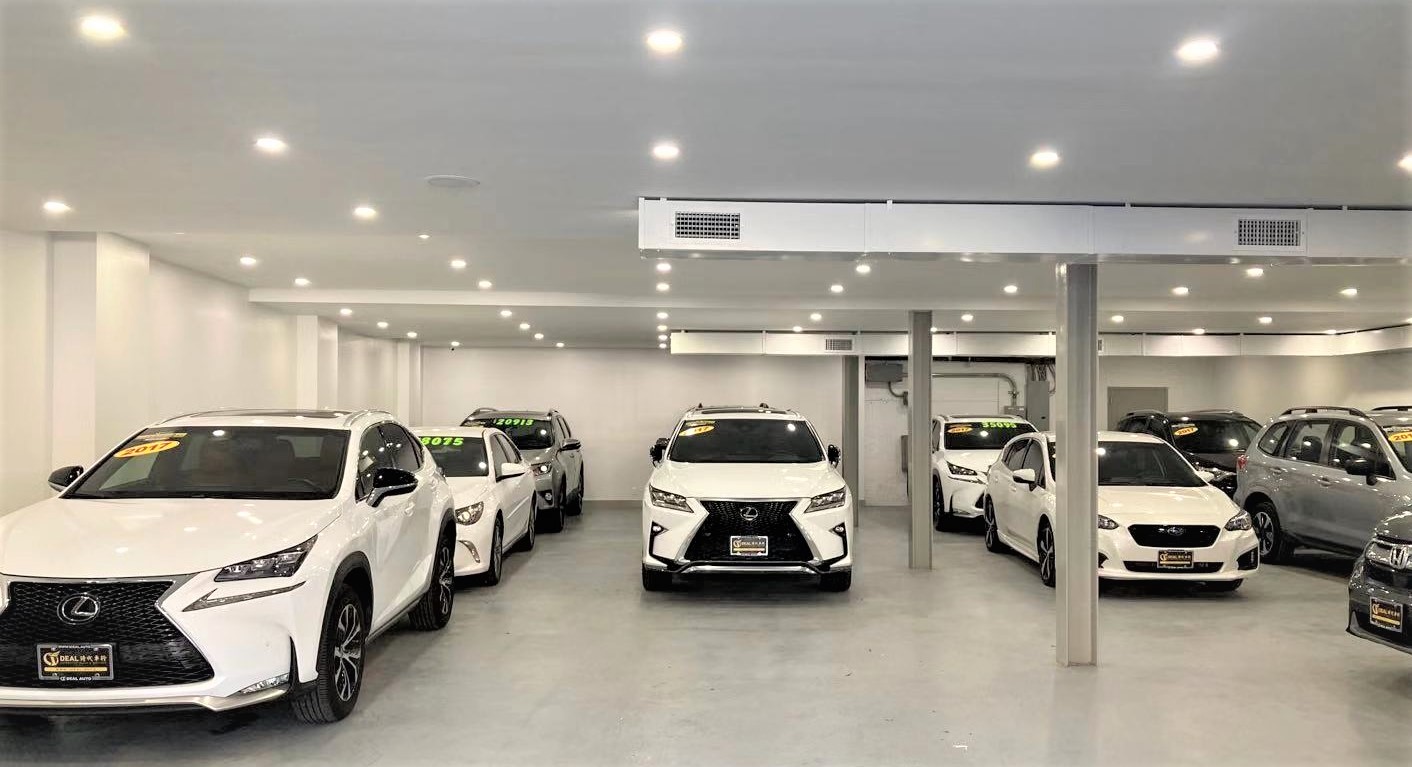 New & Used Car Dealerships:
6922 8th Ave, Brooklyn, NY 11228
6215 18th Ave, Brooklyn, NY 11204
2008 College Point Blvd., College Point, NY 11356
78-14 Woodside Ave, Elmhurst, NY 11373
43-18 Main St, Flushing, NY 11355
 Pre-owned Dealership
196-33 Northern Blvd., Flushing, NY 11358 
Service & Collision Centers
126-19 20th Ave, College Point, NY 11356
72-45 51st Ave, Flushing, NY 11377
129 34th St, Brooklyn, NY 11232
Phone number: (800) 688-0456
Specialty: Huge standard and luxury used car inventories
Website: www.ideal.auto
Ideal Auto is consistently respected by customers who love quality used vehicles, primarily because of their prompt and informative customer service. Ideal Auto sports a wide selection of used and certified pre-owned vehicles with complimentary warranties. As one of the larger dealerships in New York, Ideal Auto is sure to have a vehicle that appeals to you. 
"Great dealership with many great offers and interactions with customers and people who are just looking at cars or just comparing prices with other dealers."
NYC Auto Mart Inc
Address: 120-41 Flatlands Ave, Brooklyn, NY 11207
Phone number: (718) 484-7540
Specialty: Used Car Inventory
Website: www.nycautomart.com
A small shop with a lot of heart and a surprisingly diverse amount of inventory, NYC Auto Mart is a place for you to get a clean ride without any hassle. Boasting a team committed to the best standards in service, NYC Auto also specializes in deals that beat the average listing of the same used car. NYC Auto service team is on hand to help you maintain your car for the years ahead. 
"Timmy and Kenny were amazing. The customer service was great, they made sure I left with what I wanted at an affordable price. I would recommend it to all my friends and family."
---
TRENDING
Find the best Used Buick Regal in New York NY at the best price for sale near you. Browse, search and filter through hundreds of listings. We pair you with a CoPilot, a car buying expert who works for you, not the dealers, so you get a great deal on the best car for you.
---
Cars Trader NY
Address: 2342 Coney Island Ave, Brooklyn, NY 11223
Phone number: (718) 872-5420
Specialty: Used Car Inventory
Website: www.carstraderny.com
Cars Trader NY offers the most consistently low mileage used car inventories in the New York City region. The sales staff at Cars Trader pride themselves on offering customers the time to find a car that exceeds their expectations on every level, including price.
Cars Trader has a conveniently updated online inventory which allows you to get a credit check and approval for a vehicle before ever stepping foot into a showroom.
"Services provided from Steve and his brother were nothing short of exceptional, no pressure dealership with great quality cars. I am very happy with the vehicle I purchased. Steve and his employee William helped me find the right vehicle that suited my specific needs. Entire process was explained in full details - very honest small business owners with no hidden fees. Highly recommended and would purchase from them again. Thank you both!"
Carsbuck Inc
Address: 4776 Coney Island Ave, Brooklyn, NY 11218
Phone number: (718) 484-8025
Specialty: Used Car Inventory
Website: www.carsbuckny.com
Carsbuck Inc hits it out of the park with a wide diversity of inventory from used luxury vehicles to used entry level vehicles. On top of providing nearly any option a customer could need, Carsbuck has a sales staff that is professional and patient in getting you the vehicle that will serve you well for the road ahead. Carsbuck also offers seasonal deals and convenient financing.
"Thank you guys, I am happy with my new car. Great service, informative, helpful and friendly team. Buying a car with you was fast, simple and pleasant."
Hamilton Avenue Auto Sales
Address: 9 16th St, Brooklyn, NY 11215
Phone number: (718) 788-5900
Specialty: Used Car Inventory
Website: www.hamiltonavenueautosales.com
Hamilton Avenue Auto Sales is known for its quality used vehicles and excellent customer service. Hamilton Avenue is so committed to service that all used car owners are given complimentary vehicle protection so that owners don't have to worry about expensive hiccups down the road.
"I bought a 2012 X5. They took great care of me. The car runs wonderfully. David is a great sales advisor. They have a master mechanic named Jimmy who is one of the best in BK. Zak is a great owner. Highly recommended. Excellent service all around - there is a reason why they have been in business for 30+ years."
Worlds Best Auto Inc
Address: 1020 Utica Ave, Brooklyn, NY 11203
Phone number: (718) 928-7741
Specialty: Used Car Inventory
Website: www.worldsbestautoinc.com
With a wide selection of new cars, Worlds Best receives many trade-ins for their used car inventory. Located in Brooklyn, Worlds Best is known for offering a no-nonsense customer service approach and standards of service and quality that beat the industry at large. 
"I went in yesterday to purchase my very first car and the experience was awesome!! They were able to work with me and inform me of everything that I needed to know. I felt very comfortable and the outcome? Well, I have a brand new whip that I love! Thank you guys so much. Please don't hesitate on this dealership. They're amazing!"
---
RELATED
Find the best used Infiniti FX35s in NYC at the best price for sale near you. Tell us what you're looking for and we'll create a personalized list of best buys for you.
---
Major World
Address: 43-40 Northern Blvd, Queens, NY 11101
Phone number: (866) 614-2884
Specialty: Used Car Inventory
Website: www.majorworld.com
Major World of Queens offers a selection of everything from Cadillac to Honda to help you get rolling in style with ease. The Major World sales team will work with your budget and needs to get you a vehicle that will put a smile on your face for years to come.
"Major World is the best place to find the right car even with my tight budget. Our Sales Rep Was Anthony. Who was very professional and went above and beyond to make sure that our Auto Needs were met. My husband and I drove off the lot with a beautiful car. He answered every question we had, he was very patient. He guaranteed us that we would both be satisfied and we are happy. I would recommend anyone to purchase a car with you guys. Our safety was also a priority with COVID-19 all around us. We watched the staff implement all guidelines to making sure everyone was safe, very impressive for a dealership that owns thousands of cars. Again,Thank you for Everything!!"
Atlantic Used Cars
Address: 2675 Fulton St, Brooklyn, NY 11207
Phone number: (718) 922-2020
Specialty: Used Car Inventory
Website: www.atlanticusedcarsales.com
Consistently respected as one of the best places to buy a car, Atlantic takes service seriously with a friendly and helpful sales staff. Atlantic is known for their consistently updated online inventory with many used vehicles that allow you to explore until you find the one that's perfect for your needs.
"Outstanding Service From Danilo Reynaldo and Fernando. Great value for unbeatable price"
Get a personalized list of the best used car listings in NYC
If you want to get a comprehensive look at used cars in New York, check out CoPilot Compare, the search engine for nearly-new cars. Tell us what you're looking for and we'll search the inventories of every dealership in the city. Then we'll give you a personalized list of the best deals on cars that match your preferences - no need to scroll through hundreds of nearly identical listings looking for a good deal.

The best part? CoPilot doesn't work with dealerships, and we don't make a penny when a car is sold through our app. This means no sponsored or promoted listings - just the most accurate info on the best cars in your area. Learn more about how CoPilot works on our about us page.