Are Volvos Reliable? A Complete Breakdown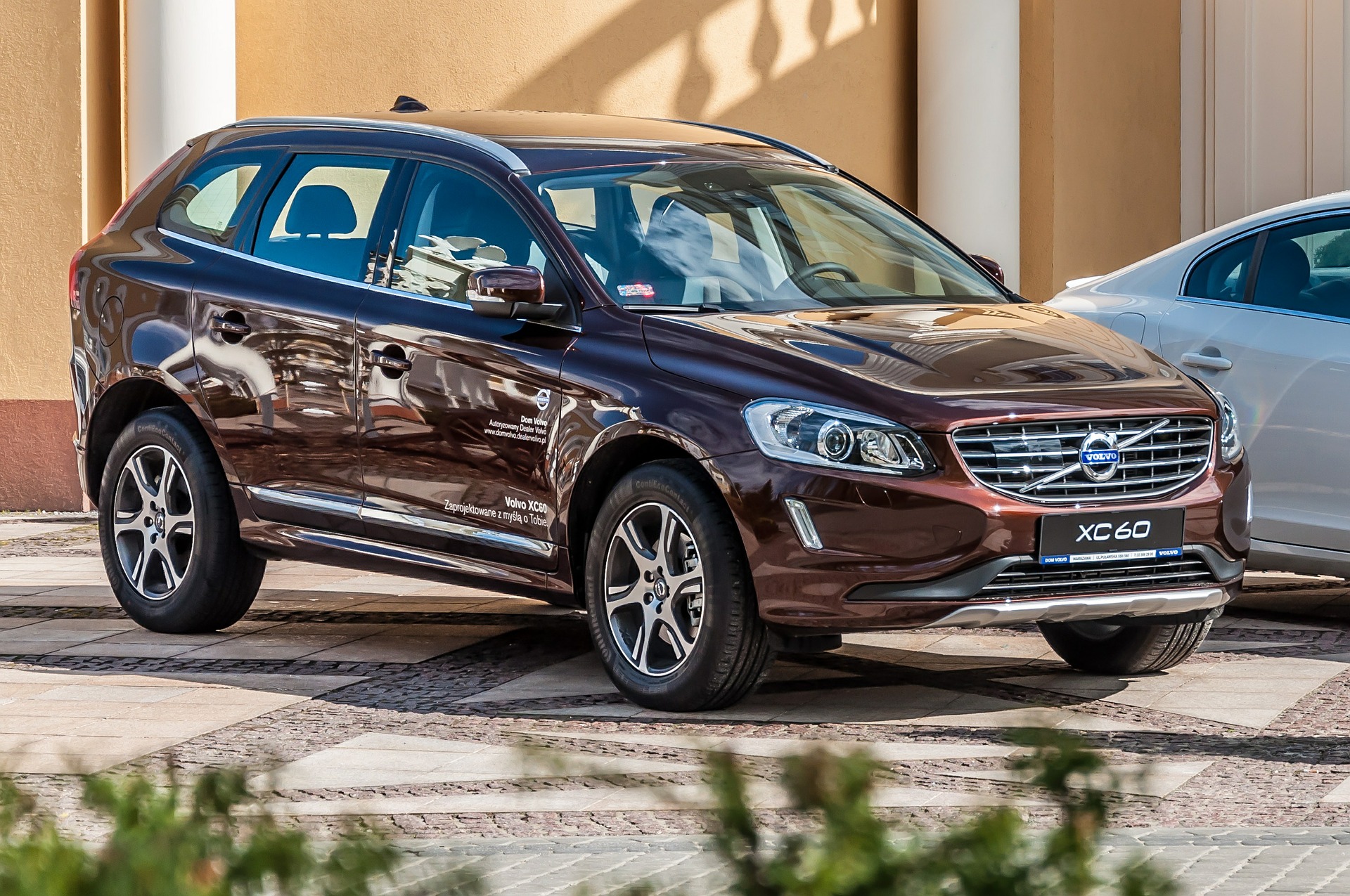 Image by Robert Karkowski from Pixabay
When most people think of the Swedish car manufacturer Volvo, they think of iconic sedans and station wagons. However, with the recent reinvention of the brand, Volvo has released many well-designed vehicles with a robust Swedish design ethos.
But the critical question that most people ask is: are Volvos reliable? When people talk about reliable vehicles, Volvo doesn't exactly come to mind.
So today, we're going to break down the Volvo car brand and determine its reliability, discuss the most and least reliable models, and pinpoint its common issues.
How Reliable is the Volvo Brand?
Volvo is a car brand with an average to above-average reliability, depending on where you look. So if you're looking for the most reliable brand, Volvo isn't likely your top choice. On the flip side, you can purchase a Volvo and trust that you'll be driving a fairly reliable vehicle.
But like most car brands, Volvo reliability is a mixed bag - some models are more reliable than others. Also, it's worth noting that Volvo fares better in other areas of reliability.
According to the folks at RepairPal, Volvo has a respectable reliability score of 3.5 out of 5 and the Above Average rating. To repair and maintain a Volvo, expect to pay around $769 per year, higher than the average of $652 across all models. The average repair shop visits for a Volvo is 0.5 times which is also slightly higher than the general average of 0.4 visits a year.
Only 9% of Volvo repairs are considered severe, compared to the overall average of 12% across all models.
Are Volvos reliable? Well, it has to depend on which models you wish to use. According to Consumer Reports, the Volvo XC90 has a predicted reliability rating of 2 out of 5, while the Volvo S60 sedan boasts a 4 out of 5 rating.
Most people don't buy a Volvo with reliability in mind. However, if you're buying one and reliability is a big priority, we highly suggest that you check each model's reliability rating.
---
GET THE SAME INSIDER INFO THAT DEALERSHIPS USE
The CoPilot app is the smartest way to buy a car. Built using the same technology that dealerships use, we'll show you everything you want to know about each listing - like how long it's been on the lot, or if there are similar vehicles at a better price nearby. 
---
What are the Common Volvo Problems?
Are Volvos reliable? Let's look at some of the most prevalent issues with all Volvo models.
Excessive Oil Consumption
According to CarComplaints.com, the #1 most prevalent problem with Volvo vehicles is excessive oil consumption.
Several reports claimed that their Volvo ran out of oil way before their next oil change - something improbable unless there's something wrong like a damaged head gasket or dirty oil filters. In the worst-case scenario, excessive oil consumption can result in a damaged engine which is expensive to replace.
This particular problem is widespread with the Volvo S60.
Transmission Failure
Another issue widely reported by Volvo owners is the total failure of the transmission. Many users claimed that the transmission became erratic and eventually just totally failed. This issue was prevalent with the classic station wagon 2001 V70 and the 2005 XC90. Unfortunately, the transmission from those particular years was rare and expensive.
As far as we know, the newer models (2010 onwards) don't have any significant issues with the transmission. However, if you have the Volvo V70, repairing the transmission can cost you as much as $4,000.
Cooling Fan Issues
Overheating engines is another common problem with Volvo cars, and it's primarily because of issues with the engine cooling fan, aka radiator fan. The cooling fan ensures that the engine runs at optimal temperatures. Otherwise, the engine is prone to overheat, leading to catastrophic results and costly engine replacement.
Numerous causes that may result in a malfunctioning cooling fan include a dirty air filter, clutch assembly failure, faulty temperature sensor, and electrical issues. Cooling fan issues are reported mainly by XC60 owners.
What are the Most Reliable Volvo Vehicles?
Volvo may not pave the way for vehicle reliability, but several models will give you peace of mind.
Volvo S60
This classic Volvo sedan has been in production since 2000, and it's one of the most popular Volvo vehicles available. Due to its popularity, it's also a Volvo model with the most complaints.
According to Consumer Reports, the 2021 model has an overall score of 75% and a predicted reliability rating of 4 out of 5. You will enjoy its updated and visually exciting exterior and posh interior quality.
If there are S60 models that you should steer clear of, it's probably the 2001 and 2012 models. This is because most of the complaints about S60 came from the 2001 and 2012 years.
---
THE BEST CARS FOR COLLEGE STUDENTS
Whether you're squeezing into a tight campus parking spot or hauling ten loads of laundry back home, these best cars for college students will get you, your friends, and your stuff where you're going.
---
Volvo V60
If you prefer the classic station wagon, the Volvo V60 is a good candidate for reliability. The 2021 V60 is available in both gas engine and plug-in hybrid versions.
Volvo vehicles offer some of the best safety features; the Volvo V60 is no exception. The V60 has boasted excellent performance in its crash and safety tests for many years now. It comes with a wealth of standard safety features such as parking sensors, rearview camera, forward-collision warning, blind-spot monitoring, and many more.
The V60 is just a solid station wagon with minimal reliability issues.
---
FEEL SECURE IN THE CAR YOU CHOOSE
You don't want to buy a car - you want to get the best deal on the car you're looking for. The CoPilot app will notify you if there's a similar vehicle in your area at a better price, so you're always certain you got the best deal available. 
---
Volvo V70
The Volvo V70 is one of the most practical wagons ever to hit the road. Replaced by the V90 in 2016, the V70 is a solid and shorter alternative than its successor.
Due to its interior space, a wealth of safety features, and decent towing capacity, the V70 is an excellent family car to go on long road trips. We recommend going for the third-generation models for newer features and a facelift.
However, the V70 is not without its issues. You should look out for its wheel suspension, which has a relatively high defect rate. Another area of concern is the V70's electronics, particularly its sensors and alarm systems.
What are the Least Reliable Volvo Models?
Are Volvos reliable? Let's look at two of the least reliable Volvo models and their most common issues.
Volvo XC60
Volvo's popular XC60 is packed with cutting-edge safety features and tech to make long drives more enjoyable. However, it has its fair share of problems, and there are many reported issues with this line that are hard to ignore.
The XC60, as per Consumer Reports, has an overall mediocre score of 60 but with a predicted reliability of 2 out of 5. While it received good scores for its comfort, safety, and performance, some reliability issues can be deal-breakers.
The most common problem is the failing engine cooling fan, resulting in abnormally high engine temperatures that may lead to overheating and engine damage.
Volvo XC90
According to Car Complaints, if you're going to avoid just one Volvo, make it the XC90 - particularly 2004, 2005, and 2016 models.
This midsize luxury SUV offers plenty of styling, comfort, and safety features. Unfortunately, there were a few reports about the XC90's reliability issues. With the 2016 model, many owners claimed that the Auto Brake System had failed. While they're driving, the Auto Brake feature is engaged, and the seatbelts are activated - this is plain scary, especially when driving on the freeway.
Additionally, the XC90's infotainment system will constantly glitch or reboot itself, which is unintuitive while you're on the road. This issue can even happen at very low mileage (900 miles).
---
---
Get a Curated List of the Best Used Cars Near You
The CoPilot car shopping app is the easiest way to buy a car. Tell us what you're looking for and we'll search the inventories of every dealership in your area to make you a personalized list of the best car listings in your area.
Only looking for newer models? CoPilot Compare is the search engine for nearly-new cars. Only see cars five years or newer with low mileage — CoPilot Compare is the best way to find off-lease, early trade-in, and CPO cars.
The best part? CoPilot is built using the same technology that dealerships use to buy and sell their inventories, so we have more info on each vehicle than competitors. CoPilot doesn't work with dealerships, so there are no sponsored posts or other shady practices — just the most info on the best cars. Check out our About Us page to see how CoPilot works.