Are Volkswagens Reliable? A Complete Breakdown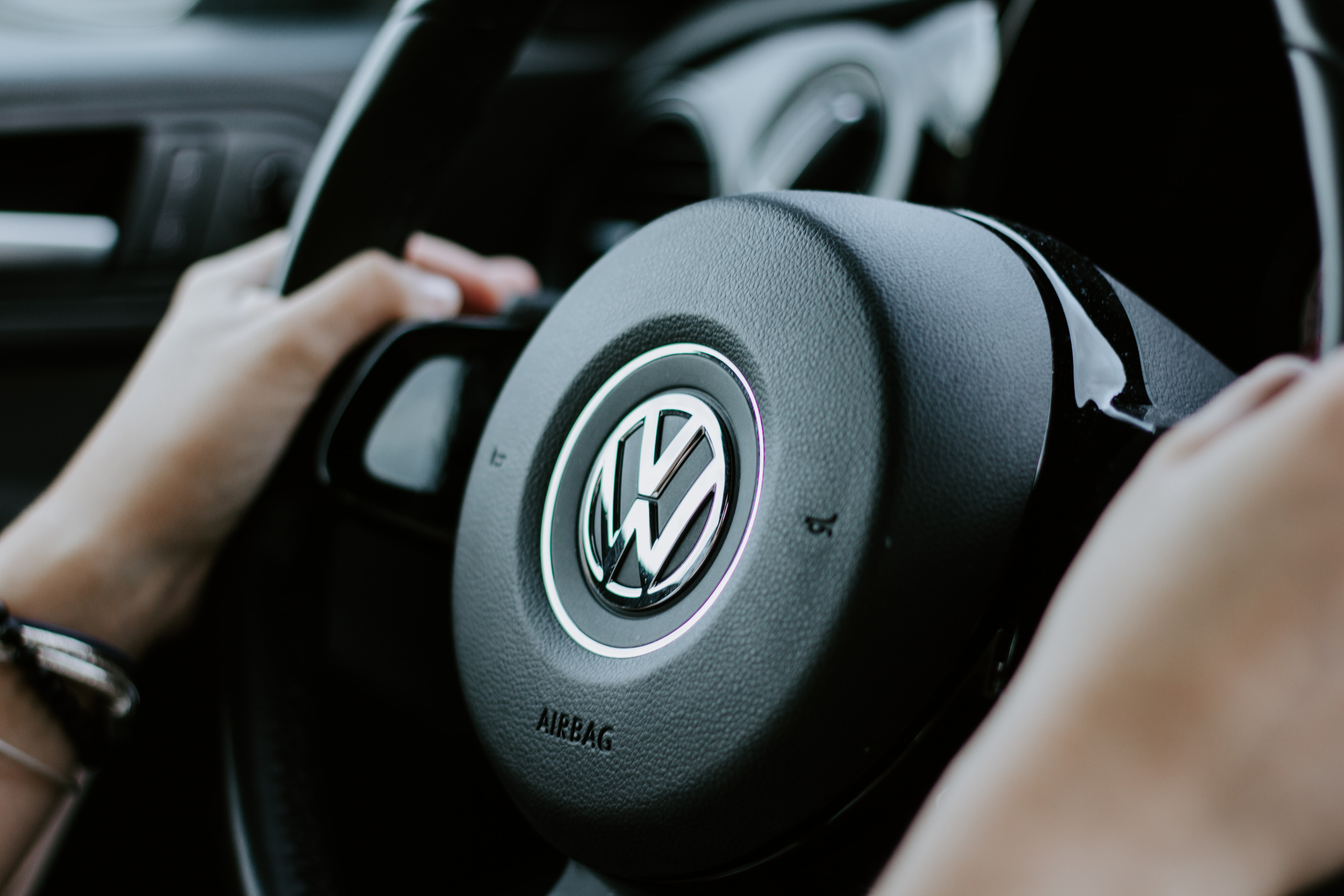 Photo by Julian Hochgesang on Unsplash
Since the days of the old Beetle, this German-made vehicle has taken the world by storm. From war vehicles to the symbol of peace and love, the car brand has seen it all, making a name for themselves throughout their time on the market. 
If you're wondering, "are Volkswagens reliable?" we've got the scoop below. We'll take a look at the brand and spotlight the best (and worst) that the brand has to offer to help you decide if they are the right choice. 
Are Volkswagens Reliable?
The Volkswagen has made its way out of Germany for years now and is sold all across the globe. On average, the company is said to pump out 11 million cars per year, something that speaks very loudly of their reliability. In the rankings of reliability, Volkswagen's place around 22 out of 29 spots, something that really surprised us. Where did the ranking come from, and who's got them beat? Let's take a look. 
A Look at the Engine
Through the years, Volkswagen has evolved, going from a sturdy diesel car to something that's more for everyday use. When they first came out, the Volkswagen engine was placed in military vehicles, making them strong, sturdy, and durable. Nowadays, the 888 1.8L is one of the most reliable engines out there. 
It's said that, with proper maintenance, the Volkswagen can last more than 100,000 miles. With the 1.8L engine, it can get that and more. When compared to other engines out there, it could get the same power as some of the 5-cylinder 2.5L engines out there. Plus, one of Volkswagen's best features is their gas mileage, getting 17% more than the competition.
---
DOWNLOAD THE FREE APP
The CoPilot car shopping app is the smartest way to buy a car. Get a curated list of the best cars for sale in your area, as well as notifications if a similar vehicle is listed nearby at a lower price. CoPilot is the smartest way to shop for used cars. 
---
Most Reliable Volkswagens
There is a long list of Volkswagen models that are perfect for all kinds of buyers. The most popular among them all are the Beetle and the VW Golf. Since the more recent release of the Beetle with a diesel engine, the reliability went up even more, with many consumers loving the long-lasting engine and the long-term enjoyment. 
Now that things are evolving in the world of cars and the things that power them, Volkswagen is hard at work producing hybrid and electric cars. Some of their top models, like the Golf, already have a full-electrical set to hit the market soon, along with many others that are sure to take the durability and costs down more than just a few notches. As far as other models that make it on the list of the most reliable Volkswagens, potential buyers should keep an eye on: 
The Arteon
Boasting a 2.0L I-4 turbo engine, this little firecracker has great horsepower and torque along with the signature VW look. 
The Passat
The Passat has the same engine and gets 174hp. Not only does this car drive like a dream, but it doesn't guzzle gas like some of the others. 
The Jetta
The VW Jetta is one of the most popular models out there. It's sporty and drives like a dream, giving drivers a sense of luxury at every curve. This powerful little car gets 228HP and comes with a ton of exterior and interior colors that help drivers create their preferred look. 
Issues with Volkswagen
So, are Volkswagens reliable? When looking at all of the positives, it's easy to just answer "yes." Still, there is no perfect car out there and VW, just like other cars out there on the road, are not without their issues. When it comes to the VW, some of the most reported issues include: 
The Check Engine Light
One complaint surfaced back in 2013, where Jetta drivers reported issues with their check engine light. Instead of working properly to tell drivers of an issue, the light would come on and stay on. It was said to be a wiring issue and has since then been fixed. 
Oil
In some models, drivers reported an oil leakage that would appear anywhere from 70,000 to 90,000 miles. While most of this has faded in recent years, it is still something that drivers should keep in mind before purchasing a used VW. 
Airbag Light
A lot of cars start to act up when they get to 100,000 miles. That is the case with VW, though the issue was due to some kind of electrical short. Drivers reported that their airbag light would come on and stay on, even though there was no issue when they took it in to get checked. 
---
THE 10 MOST RELIABLE AMERICAN CARS
Because the car buying experience is so stressful, it's helpful to go into the dealership with information ahead of time. Therefore, we've curated a list of the 10 most reliable American cars so you can approach the process from a place of empowerment.
---
Transmission
One of the largest issues came when the Jetta was reported to have issues with the transmission. Thought that could be a costly issue, this was mostly reported with models that had high mileage, usually going over 150,000. If you decide to buy used, make sure that you try and keep it under 100,000 miles. 
Coolant
Another issue that has been reported throughout the reign of Volkswagen is leaking coolant. It was said that the pump that connects the coolant and the motor would wear down after a certain number of miles, causing the coolant to start to leak. Coolant hoses are not too expensive to replace but, if left to leak, they could cause further damages to the car and engine. 
Power Windows
After 90,000 miles, some Jetta drivers claimed that they had issues with their power windows. This is something that happens in a lot of cars, as 100,000+ is an indication that you might need to start shopping around for a new vehicle. 
---
HOW MUCH DOES IT COST TO TINT CAR WINDOWS?
Different tints block different levels of UV light and in the long run can prevent sun damage to your skin and eyes, but how much does it cost to tint car windows? We've got the answer.
---
Are Volkswagens Reliable: Final Thoughts
Volkswagens have been around for a long time, changing and adapting to fit everyday drivers. Though there have been issues here and there, for the most part, they are reliable. Most issues start to show up once there is a high number of miles on the car, something that other car brands can't say. 
Overall, Volkswagen is a great choice for a car, as it's reliable, affordable, and won't leave drivers going to a mechanic over and over. It's been a solid choice for many years and is sure to be for many more to come.
---
---
Get a Curated List of the Best Used Cars Near You
The CoPilot car shopping app is the easiest way to buy a car. Tell us what you're looking for, and we'll search the inventories of every dealership in your area to make you a personalized list of the best car listings in your area.
Only looking for newer models? CoPilot Compare is the search engine for nearly-new cars. Only see cars five years or newer with low mileage — CoPilot Compare is the best way to find off-lease, early trade-in, and CPO cars.
The best part? CoPilot is built using the same technology that dealerships use to buy and sell their inventories, so we have more info on each vehicle than competitors. CoPilot doesn't work with dealerships, so there are no sponsored posts or other shady practices — just the most info on the best cars. Check out our About Us page to see how CoPilot works.