Are Mercedes-Benz Cars Reliable?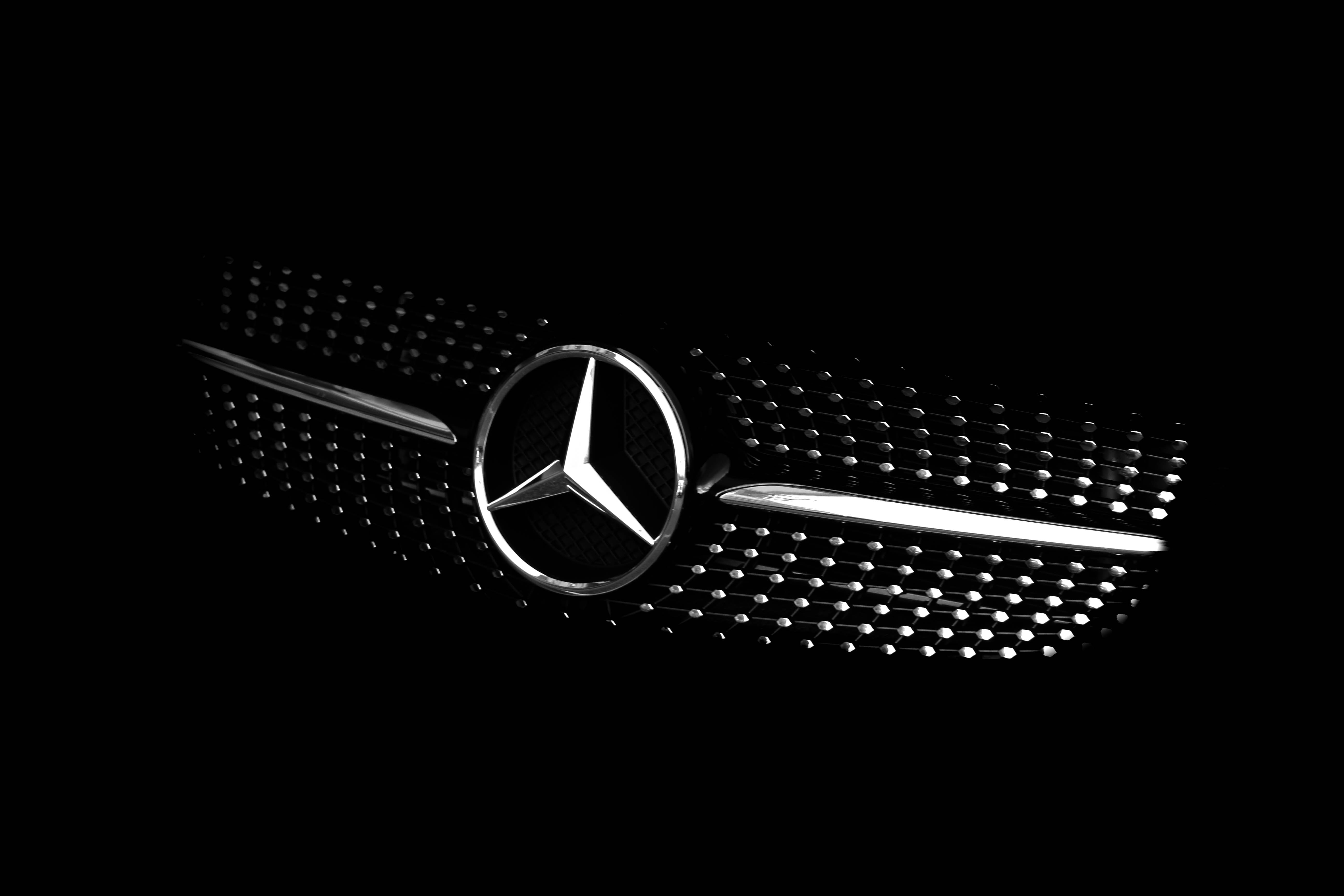 Photo by Victor Sutty on Unsplash
When it comes to automotive luxury, it's hard to go wrong with Mercedes-Benz. And when folks are about to fork out the premium for a German luxury car, they have reasonably high expectations - and that includes reliability. After all, what's a luxury car when you spend more time off the road than on it?
If you're looking to buy a new or used Mercedes-Benz car, one of the most common questions you'll probably ask is: Are Mercedes-Benz reliable?
Today, we're going to shed some light on whether Mercedes-Benz is a car brand that can bring long-term reliability or not.
---
GET A CURATED LIST OF THE BEST MERCEDES-BENZ LISTINGS 
The CoPilot app is the smartest way to buy a Mercedes-Benz. Tell us what you're looking for and we'll send you a curated list of the best used Mercedes-Benz listings in your area - no more scrolling through hundreds of listings looking for hidden gems. 
---
Mercedes-Benz Reliability Ratings
Although Mercedes-Benz isn't exactly a paragon of reliability, it's not the worst of the bunch either. According to the folks from RepairPal, Mercedes-Benz has a reliability score of 3.0 out of 5.0 and is rated as Average. Out of 32 car brands, Mercedes-Benz ranks 27th, and the scores are based on 345 unique vehicle models.
Furthermore, Mercedes-Benz cars' average annual repair cost is $908, including scheduled maintenance and unexpected repairs. This puts the Mercedes-Benz's ownership cost as moderate as well.
In case you don't know, the average cost of ownership is directly related to reliability and repair costs. Basically, the more reliable your vehicle is, the lower the cost of ownership. Conversely, an unreliable vehicle means more expensive repairs, which drive the ownership cost up.
Another interesting stat is for Mercedes-Benz's unscheduled repairs, approximately 0.7 annually, compared to 0.4 across all brands and models. On average, 13% of all Mercedes-Benz repairs are considered severe, slightly higher than the average across all models at 12%.
---
NOT JUST FOR CAR SHOPPING
The CoPilot app isn't just for buying a car - our new CoPilot for Owning tool will help you keep track of recalls and gives you advice on which scheduled maintenance tasks are most important.
---
Are Mercedes-Benz Reliable?
While these numbers may look dire for Mercedes-Benz, it's important to remember that the data from RepairPal is based on hundreds of different car models that are not at all in the same class as Mercedes.
The data includes average repair costs of makes and models from brands like Honda, Nissan, and Toyota, known for having high-reliability ratings. Therefore, although Mercedes-Benz vehicles are slightly more expensive to own and repair, they're actually on par with similar luxury brands like BMW and Audi.
It's worth noting that some of the most unreliable vehicles come from luxury car manufacturers. For many years, Alfa Romeo was consistently rated as the top-most inconsistent brand in the market, but the trend has changed since then, with Bentley and Maserati taking their place.
One of the primary reasons Mercedes and other premium brands aren't faring well in terms of reliability is that they use the latest and greatest technology, which means a lot more can go wrong.
For example, Mercedes recently introduced the new MBUX (Mercedes-Benz User Experience), one of the most advanced infotainment systems available with voice command features. MBUX did cause a lot of software problems, and at one point, Mercedes had to recall 375,000 cars, SUVs, and vans because of a backup camera problem.
What Are the Most Reliable Mercedes-Benz Cars?
Are Mercedes-Benz reliable? Like any other car manufacturer, some Mercedes-Benz models are more reliable than others. Below are some of the most reliable models from the German luxury automaker.
Mercedes-Benz C-Class
The famous Mercedes-Benz C-Class is one of the most reliable lineups from Mercedes. J.D. Power gave this model a Quality and Reliability rating of 81 out of 100. Additionally, Consumer Reports scored the 2021 C-Class an impressive 83 out of 100 rating and predicted reliability of 4 out of 5.
Over the past decade, the C-Class has consistently received respectable to high marks from Consumer Reports. Mercedes-Benz C-Class does a great job of providing their vehicles with robust and reliable engines, given that the car is maintained correctly.
For the Mercedes-Benz C-Class, the most troubled spots are the in-car electronics and climate system. According to customers, the infotainment system occasionally froze, and they had trouble pairing their devices using Bluetooth. As for the climate system, many customers complained that it takes a long time to warm up the interior, which is a big problem during colder months.
Mercedes-Benz E-Class
The Mercedes-Benz E-Class has been historically reliable ever since its first iteration was released back in 1986 - the newer E-Class versions are no exception.
The 2021 Mercedes-Benz E-Class has earned an overall rating of 74 out of 100 from Consumer Reports and the coveted Recommended designation. Also, it was given a 3 out 5 predicted reliability rating with nine known recalls that include issues with airbags, seats, and the backup camera.
While it's a reasonably reliable luxury sedan, the Mercedes-Benz E-Class lineup does have a few glaring issues. For starters, the air suspension for the E-Class is very prone to failure, and repairing it can be expensive. Also, many customers pointed out that the E-Class has several body integrity issues like door rattles, cracked seals, wind noises, and more.
---
 HOW OFTEN SHOULD YOU REPLACE YOUR BRAKES?
Unless you're a mechanic or super-dedicated car enthusiast, you might not know much about the brakes on your car. How long do they typically last?​ How often should you replace your brakes​? We've got answers
---
What are the Least Reliable Mercedes-Benz Cars?
Are Mercedes-Benz reliable? Well, not all of them as demonstrated by the following models. If reliability is your priority, you may want to second-guess buying the following Mercedes-Benz models.
Mercedes-Benz GLE
While the 2021 Mercedes-Benz GLE SUV looks fine at first glance, its Consumer Reports score tells a different story. With a stunningly low overall score of 43 out of 100 and a dismal reliability rating of 1 out of 5, the struggling GLE lineup may be Mercedes' least reliable vehicle.
Why the low score? Although the 2021 Mercedes-Benz GLE has a luxurious and spacious interior, it suffered from predicted reliability which is determined by looking at the vehicle model's previous iterations. Apparently, the 2020 GLE was plagued with in-car electronics, engines, and power equipment issues.
Despite the relatively low-reliability ratings, the 2020 GLE has a customer satisfaction rating of 3 out 5, indicating that customers enjoyed other aspects of the vehicle outside the reliability issues.
---
THE BEST CARS FOR COLLEGE STUDENTS
Whether you're squeezing into a tight campus parking spot or hauling ten loads of laundry back home, these best cars for college students will get you, your friends, and your stuff where you're going.
---
Mercedes-Benz GLS
Yet another Mercedes SUV that has fallen prey to Consumer Reports' scoring system. The 2021 Mercedes-Benz GLS received an overall score of 46 out of 100 with a predicted reliability rating of 1 out of 5.
Some of the common Mercedes-Benz GLS trouble spots revolve around the in-car electronic systems. As mentioned earlier, it was affected by the defective backup camera that prompted the recalls. Also, the infotainment system has a very steep learning curve, and some of the buttons/switches are not illuminated, which increases the risk of a crash.
Again, while the Mercedes-Benz GLS doesn't fare too well in terms of reliability, this large three-row SUV has received positive reception, both from the experts and customers.
Common Mercedes-Benz Problems
As one of the most famous luxury car brands, Mercedes-Benz isn't exempted from reliability problems. Here are some of the more well-known issues that frustrated Mercedes-Benz owners:
Transmission issues - To the German automaker's credit, the Mercedes vehicles have a more powerful 5-speed transmission than other vehicles. The transmission issues originate from the 13-pin connector and the valve body. The former causes transmission fluid leaks while the latter results in bad shifting.
Check engine light - Owners have reported about their lit check engine light and how it causes drivability problems. This was a known issue with the Mercedes-Benz E350, and it's due to a faulty camshaft adjuster solenoid.
Quick to rust - While the average car is vulnerable to rust damage over time, Mercedes-Benz vehicles seem to rust out easily and faster. The usual location of rust buildup includes the front bumpers and fenders, along the floorboards, and even behind the license plate.
Misfiring engine - Most car engines will understandably break down with continued use. However, in the case of some Mercedes models, the engine misfires before even hitting the 100k mileage. While this is an easy fix by replacing the spark plugs, it's concerning if you run into this sort of issue early in a car's life.
Engine mount failure - These mounts secure the vehicle's engine to the chassis. According to numerous reports, the oil-filled engine mounts in the newer Mercedes-Benz cars are prone to fail, which leads to oil leaks, specifically around the 100k-mile mark. Once the engine mounts fail, drivers may experience vibrations in the seats, cabin, and steering wheel.
Air suspension failure - The new air suspension system dubbed the "Mercedes-Benz Airmatic" was introduced on the W220 S-Class for the 2000 model year. It replaced the traditional coil springs found on older vehicles. While it's a truly innovative system, it's not without issues. Most notably, the Airmatic suspension system was reportedly prone to failure. Drivers affected by this issue reported symptoms like drifting, altered ride heights, and uneven tire wear.
A/C performance issues - Mercedes Benz vehicles tend to have the latest and greatest automotive technology, so many things can go wrong with the interior accessories and can experience problems. Apparently, many MB models were prone to A/C performance issues, where the unit just stopped cooling. In this case, there could be several reasons, like compressor malfunction, refrigerant leaks, climate control electrical issues, and a leaking condenser.
---
---
Get a Curated List of the Best Used Cars Near You
The CoPilot car shopping app is the easiest way to buy a car. Tell us what you're looking for and we'll search the inventories of every dealership in your area to make you a personalized list of the best car listings in your area.
Only looking for newer models? CoPilot Compare is the search engine for nearly-new cars. Only see cars five years or newer with low mileage — CoPilot Compare is the best way to find off-lease, early trade-in, and CPO cars.
The best part? CoPilot is built using the same technology that dealerships use to buy and sell their inventories, so we have more info on each vehicle than competitors. CoPilot doesn't work with dealerships, so there are no sponsored posts or other shady practices — just the most info on the best cars. Check out our About Us page to see how CoPilot works.