AI & The Automobile Industry: What To Look For in 2023 & Beyond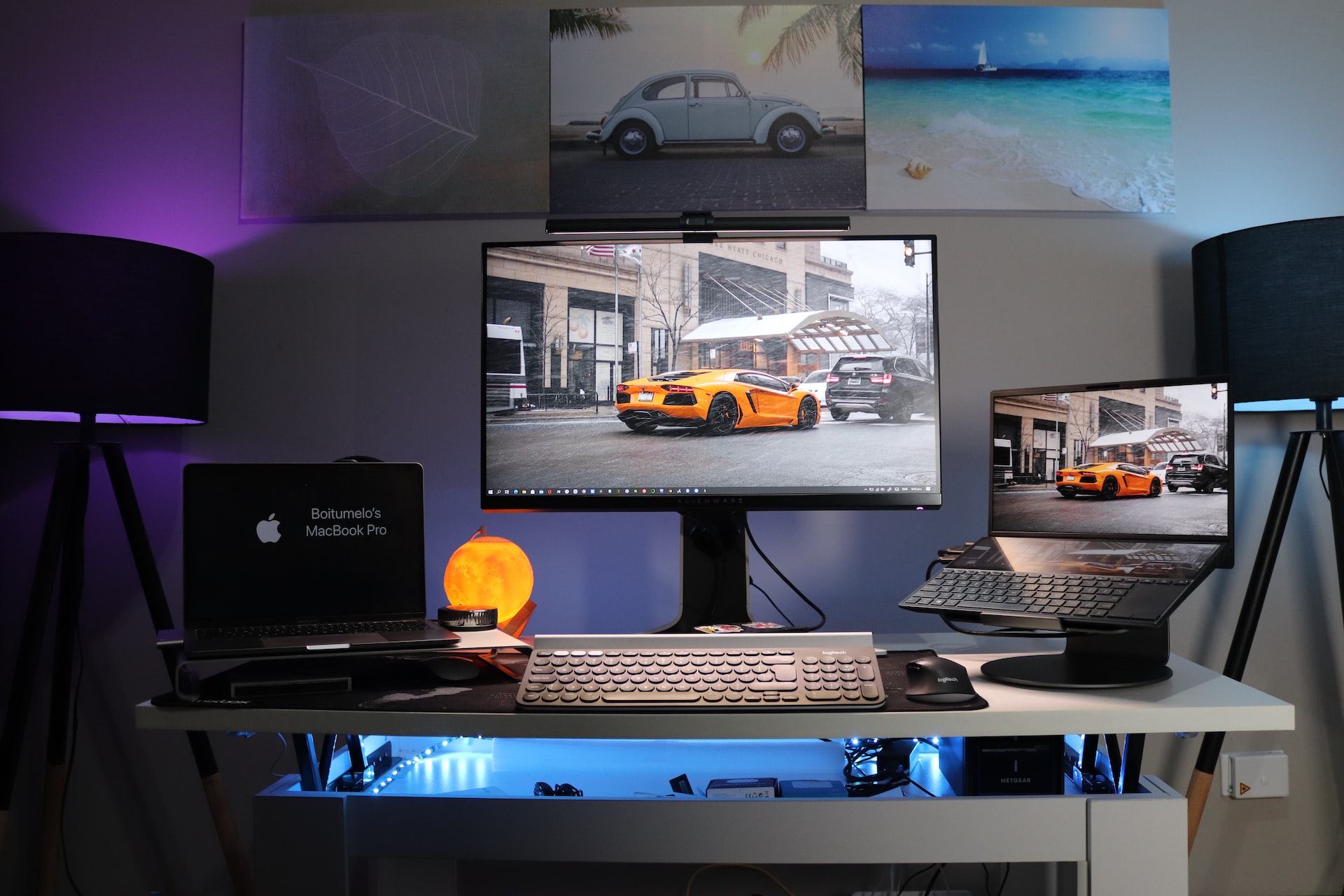 Photo by Boitumelo Phetla on Unsplash
Without a doubt, Artificial Intelligence (AI) is quickly becoming an integral part of many, if not all, industries and has tremendously changed how products, services, and solutions are delivered to the consumer. Of course, the automotive industry is one of the top sectors significantly impacted by AI's development. In fact, the automotive AI market is predicted to grow with a CAGR of 39.8% from 2019 to reach $15.9 billion by 2027.
As we head into 2023 and move on from the effects of the global pandemic, the automotive industry is bound to run into some challenges, including staffing and supply chain issues. However, the automotive industry has always been on the cutting edge of integrating tech-based solutions, so we expect that the adoption of AI in cars will become even more prevalent.
For today's post, we look at AI in cars, how it can affect or benefit the industry, and what we can look forward to in 2023 and beyond. Are we going to see fully autonomous cars in the near future? Or will AI be used only for small-scale automation in our vehicles? Let's take a look.
Streamlined Manufacturing Processes
When people talk about AI in cars, they usually conjure images of completely autonomous, self-driving vehicles. While we're certainly heading into a future with autonomous vehicles, manufacturers are already leveraging AI for less visible applications: in manufacturing.
AI and automation have become critical in designing and producing cars, SUVs, and trucks. Many of the top carmakers have been using automation and smart robots for manufacturing their vehicles. This use of AI technology will help streamline and improve the efficiency of the automotive manufacturing process. With the post-pandemic era and raging effects of inflation, efficiency is the top priority for auto manufacturers.
As the world grapples with the effects of the pandemic, AI will be instrumental in dealing with multiple supply chain challenges. In addition, AI also plays a vital role in the interplay between the production and sales of vehicles. For example, AI can be used to analyze sales and vehicle data to provide predictions that will help regulate production based on real-time demand.
---
GET THE SAME INSIDER INFO THAT DEALERSHIPS USE
The CoPilot app is the smartest way to buy a car. Built using the same technology that dealerships use, we'll show you everything you want to know about each listing - like how long it's been on the lot, or if there are similar vehicles at a better price nearby. 
---
Personalized Vehicle Ownership
For many folks, the car they drive is a form of self expression. Therefore, many car manufacturers leverage AI functionalities to ensure consumers receive a personalized ownership and driving experience. For example, Porsche released a machine-learning configuration system called 'Recommendation Engine' that uses AI to determine unique and suitable options for the driver.
Porsche relied on accurate training data to build the machine-learning algorithm. It trained more than 270 machine learning models to ensure the system gives the most accurate recommendations. The luxury car manufacturer has successfully used AI to predict consumer preferences with a pretty incredible 90% accuracy and continues to improve.
This personalization trend aligns with the broader push to make the car-buying experience more seamless and efficient. By simplifying the decision process for the customer via AI, car manufacturers can ensure a high-quality customer experience, which is undoubtedly critical in this age of staffing shortages, supply chain failure, and overall inefficiencies.
---
THE BEST USED SUVS UNDER $10,000
We looked into price, reliability, features, and more to create this list of the best used SUVs under $10k on the market today. Take a look - some of the best used SUVs have gone mostly overlooked or forgotten. 
---
AI for Risk Assessment and Driver Monitoring
One of the biggest concerns about autonomous driving is safety. While we're not quite there yet, AI in cars is becoming more accessible to car manufacturers. As expected, companies have been leveraging AI for one central objective: better vehicle safety.
Since its 2003 debut, Tesla has been one of the leaders in automotive AI adoption as the world transitions into electrification. Indeed, one of the most popular features of Tesla is the AI-powered interior camera, which makes the cabin safer. Using AI technology, the camera can detect and monitor the eyes of the driver, determine if they're drowsy, and prevent on-road accidents. This tech was built upon Tesla's neural network technology, which automatically detects road images and warns drivers of potential road hazards and obstructions to avoid collisions.
Like Tesla, more and more car manufacturers will use AI solutions to improve the safety of their vehicles by collecting diverse datasets. In reality, great AI doesn't just take place overnight – it needs high-quality training data. Companies should understand that building bias-free datasets need a serious investment in data training and testing. While most AI applications are for small-scale automation, industry experts believe we're closer to semi-autonomous vehicles than ever before.
---
THE BEST USED MINIVANS ON THE MARKET
When it comes to hauling a lot of people and cargo, the minivan is hard to beat. We've factored in reliability, affordability, and functionality to create this curated list of the 8 best used minivans on the market today.
---
In-Car Assistance via AI
For quite some time now, in-car voice assistance has been a feature exclusive to top-tier trims or luxury vehicles. As AI becomes more accessible, in-car assistance is on its way to the mainstream market. According to a prediction by Forbes, 90% of new vehicles will have in-car voice assistance by 2028.
As of this writing, the leader in in-car assistance is undoubtedly Mercedes-Benz with its Mercedes Benz User Experience (MBUX) infotainment system. Similar to Amazon's Alexa and Apple's Siri, the driver can activate the AI voice assistant by saying "Hey, Mercedes," and will follow simple commands like turning on the windshield or the radio.
AI researchers are working hard to understand the human language's many complexities and ambiguities. Voice recognition used to be one of the most complex aspects of AI, but with the popularity of voice-enabled systems, in-car systems would only get better at interpreting driver voices and cues. Thanks to the higher accessibility of high-quality data, in-car voice assistants will be at the forefront of AI in cars.
AI in the Automotive Industry in 2023
In 2023, AI development and investments will keep rising, and the overall automotive industry will continue becoming more cutting-edge. While electrification will likely remain hot in 2023, car manufacturers will also explore more experimental AI technologies to help deal with the limitations of electric vehicles. With that said, we at CoPilot are looking forward to the potential consumer-facing automotive use cases of artificial intelligence.
Any way you look at it, AI will be a significant element of the automotive industry's future. From manufacturing to personalization to safety, AI gives the automotive industry opportunities to reevaluate and innovate.
---
---
Get a Curated List of the Best Used Cars Near You
The CoPilot car shopping app is the easiest way to buy a car. Tell us what you're looking for and we'll search the inventories of every dealership in your area to make you a personalized list of the best car listings in your area.
Only looking for newer models? CoPilot Compare is the search engine for nearly-new cars. Only see cars five years or newer with low mileage — CoPilot Compare is the best way to find off-lease, early trade-in, and CPO cars.
The best part? CoPilot is built using the same technology that dealerships use to buy and sell their inventories, so we have more info on each vehicle than competitors. CoPilot doesn't work with dealerships, so there are no sponsored posts or other shady practices — just the most info on the best cars. Check out our About Us page to see how CoPilot works.