Here Are The Acura TLX Years To Avoid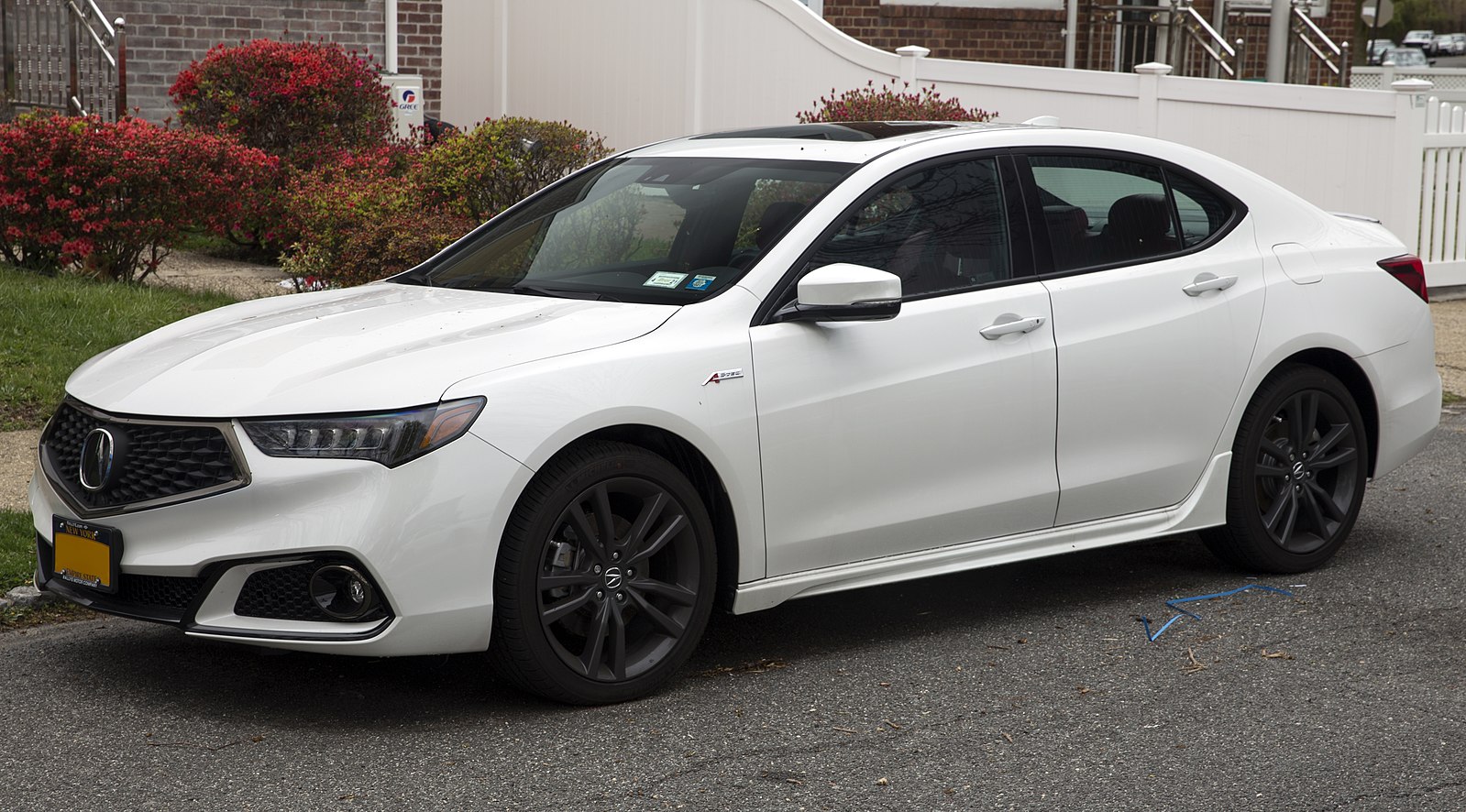 Acura TLX by Mr.choppers — CC-BY-SA-4.0
The Acura TLX is a luxury model from Acura, packed with features like enhanced performance and upgraded technology both inside and out. It began production in 2014 and went until 2020. If you want an Acura TLX, there are many used options for sale. Unfortunately, there are some Acura TLX years to avoid.
If you're going to spend money on a vehicle, you want one that will work for you. Here at CoPilot, we can find the model that will work for you. It's vital to understand the Acura TLX years to avoid and which ones are best to buy for your life.
Quick Answer - Avoid Acura TLX Year Models 2015, 2016, 2018
The Acura TLX only had about six years of production, and in that period, it produced a mixed bag of models. Several years ended up being fantastic, but there are some Acura TLX years to avoid. We recommend staying away from the 2015, 2016, and 2018 models. 
The biggest issue in these models was engine and transmission troubles, particularly in the 2018 model. From gears jerking to locking steering wheels, there are plenty of reasons why these are the Acura TLX years to avoid in your life.
---
FEEL SECURE IN THE CAR YOU CHOOSE
You don't want to buy a car - you want to get the best deal on the car you're looking for. The CoPilot app will notify you if there's a similar vehicle in your area at a better price, so you're always certain you got the best deal available. 
---
Which Models of the Acura TLX Are Safe to Buy Used?
There are some models of the Acura TLX that are a waste of money for any driver. Still, several Acura TLX choices will satisfy any individual, no matter how picky. These will give you the luxury structure you want from the Acura TLX.
According to carcomplaints.com, the best years for the Acura TLX include:
2017 Acura TLX
2019 Acura TLX
2020 Acura TLX
2021 Acura TLX
These models stand out on top of some of the best Acura TLX models, setting a precedent for what a quality Acura TLX should be.
Out of these selections, the 2021 Acura TLX has had the most reported problems, mostly centering around windshields and other minor issues. These four models have shockingly few complaints compared to the infamous 2015 Acura TLX. Six problems are nothing compared to one-hundred eighty-four, the number of reported issues the 2015 model held.
You can feel safe selecting any of the vehicles listed above. They have all received quality considerations from customers, working to keep drivers safe on the road and preventing excessive spending of money on broken parts. Of course, it's just as critical to understand the Acura TLX years to avoid if you're on the hunt for a vehicle that can be yours.
---
BE CERTAIN YOU'RE GETTING THE BEST DEAL
CoPilot searches your area and lets you know if there's a better deal on a similar vehicle nearby, so you're always certain you got the best deal possible. The CoPilot app is the smartest way to buy a car. 
---
Which Models of the Acura TLX Are Not Safe to Buy Used?
If you want an excellent luxury vehicle, the models mentioned above will serve you well. However, there are still some Acura TLX years to avoid. You need a luxury car, and we can help you understand which ones you should steer clear of. Let's talk about it.
According to carcomplaints.com, the worst years for the Acura TLX include:
2015 Acura TLX
2016 Acura TLX
2018 Acura TLX
These three Acura TLX models are the most flawed out of all of the options available.
The worst year for the Acura TLX is by far the first model in 2015. It was this model that set the pace for the ultimate cancellation of production of this vehicle in 2021. Many problems arose with the 2015 model. Some of the worst included transmission problems, interior accessory issues, and brake problems. Electrical issues are also mixed in with these troubles.
The 2016 and 2018 models are other faulty models of the Acura TLX, but they're nowhere near as problematic as the 2015 Acura TLX. The 2016 model faced transmission errors, while the 2018 Acura TLX had steering problems. Still, there are salvageable qualities with these years.
If you want to stay safe with your Acura TLX selection, stay away from the 2015 Acura TLX model. This one was easily the worst that went into production. Avoid this first year if you can, even if it's affordable. It will cost you in the end.
---
THE BEST USED LUXURY CARS ON THE MARKET
Buying a used or CPO luxury car is one of the smartest buys you can make - you can get a lot of car for not much money. You can pick up a three-year-old luxury car for about half of what you'd pay new. Check out this list of the best used luxury cars on the market to find the best deals. 
---
Problem Counts By Year
More problems arise in some years than others. Seeing this data in a chart can help give you a better idea of how the Acura TLX years compare to each other.
According to carcomplaints.com, the data surrounding the Acura TLX in terms of problems reported include:
** **
This data helps visualize what's going on with each year. 
Car complaints are a valuable way to analyze consensus about a vehicle. Models of the Acura TLX with more problems are more likely to provide a dangerous drive and cost you in repairs. Customer reports are critical so you can better understand which vehicle will work best for you.
---
---
Get a Curated List of the Best Used Cars Near You
The CoPilot car shopping app is the easiest way to buy a car. Tell us what you're looking for and we'll search the inventories of every dealership in your area to make you a personalized list of the best car listings in your area.
Only looking for newer models? CoPilot Compare is the search engine for nearly-new cars. Only see cars five years or newer with low mileage — CoPilot Compare is the best way to find off-lease, early trade-in, and CPO cars.
The best part? CoPilot is built using the same technology that dealerships use to buy and sell their inventories, so we have more info on each vehicle than competitors. CoPilot doesn't work with dealerships, so there are no sponsored posts or other shady practices — just the most info on the best cars. Check out our About Us page to see how CoPilot works.