The most common problems with 2019 Toyota Rav4s
The 2019 Rav4 has some issues. Here's what you need to know.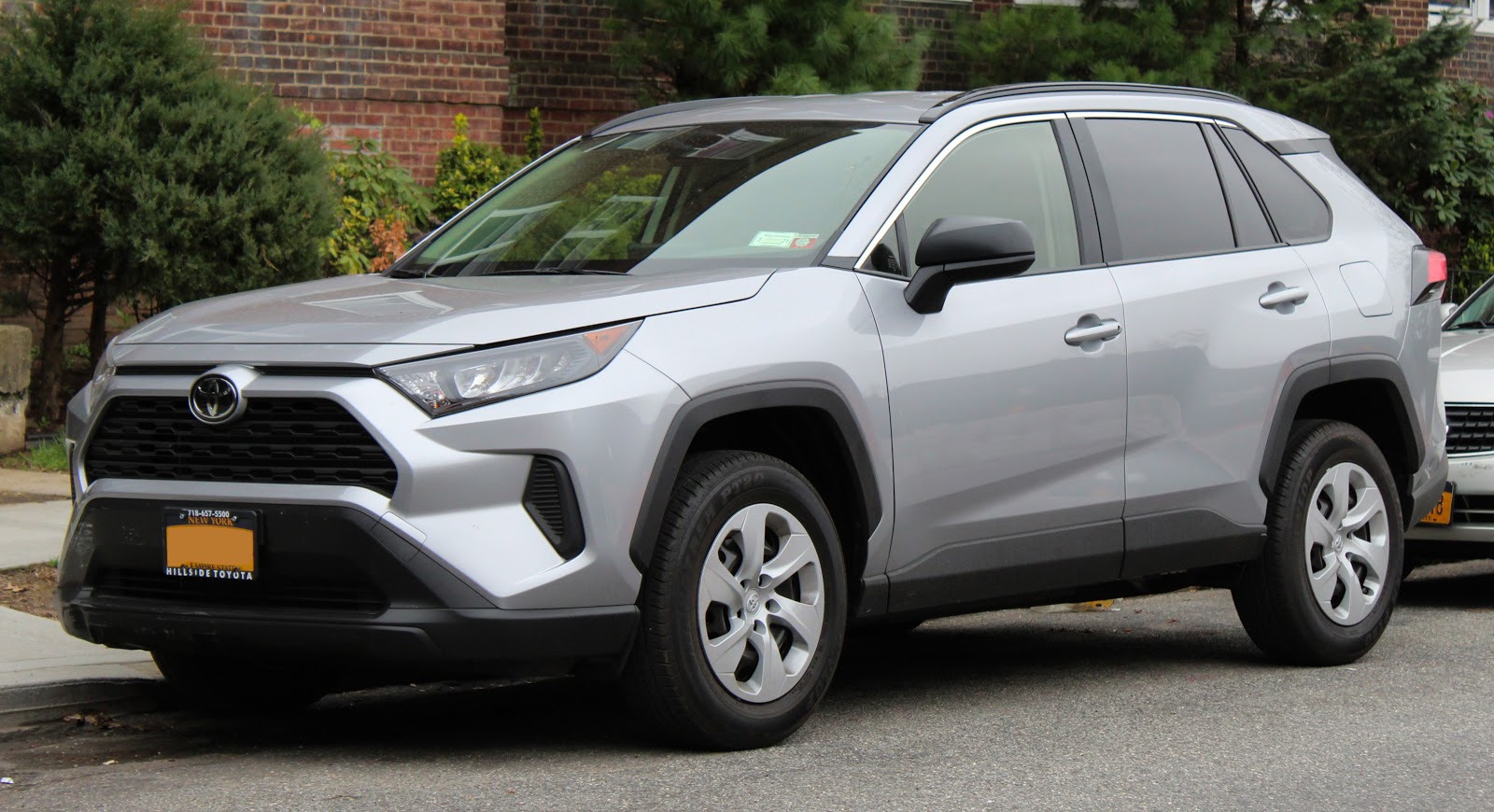 2019 Toyota Rav4 by Kevauto - CC BY-SA 4.0
Now more than ever, there is so much to love with the 2019 Rav4. If you're interested in taking one of these reliable SUVs home, you may be wondering what common issues exist with this brand new redesign. We'll go through all the common issues and also show you how to avoid purchasing a 2019 Rav4 with problems.
---
DOWNLOAD THE APP
The CoPilot app is the smartest way to buy a car. Search all listings in your area, get notified about deals, new listings, and price drops, or chat with one of our copilots for some hands-on advice.
---
Common problems with 2019 Toyota Rav4
Transmission Issues, Cost To Fix: N/A
Engine Issues: N/A
Fuel Tank Issues: N/A
Most common problem with 2019 Toyota Rav4: Transmission Issues
Cost to fix: $N/A
New owners of the 2019 Rav4 indicate that the transmission has issues with rough shifting, lurching and general shakiness. This is not something that is necessarily fixable – beyond a software reflash from Toyota – so it can not really be assigned a cost because the part is not technically broken. Toyota does not have a fix for this at this time.
How to avoid:
You need to thoroughly drive potential vehicles before you buy them. Period. To avoid this issue, simply drive the car for an extended period of time at various road conditions. If the transmission behavior bothers you, the Rav4 may not be for you.
Also common on the 2019 Toyota Rav4: Engine noise/vibration
Cost to fix: $N/A
Engine issues are commonly reported in the 2019 Rav4 – however, the issue is also related to a design of the Rav4 vs. an actual repairable issue. Current owners of the Rav4 indicate that there is an abundance of engine noise when the vehicle is accelerating. There is also quite a bit of vibration and harshness present as well. This issue has no easy fix since it is inherent to the design of the Rav4.
How to avoid:
Much like the issue with transmission behavior, you'll need to run the 2019 Rav4 through a thorough test drive to see if the loudness and coarseness of the engine bother you and your passengers. Many owners of previous generations of the Rav4 were especially taken aback because their vehicles were relatively quiet. Again, a good test drive is key here.
---
KNOW THE WARNING SIGNS
Wondering what to look out for when buying a used car? With such a large purchase, it pays to be a cautious shopper. Check out this list of red flags to look out for when buying a used car.
---
Other Issues: Fuel Tank Problems
Cost to fix: $N/A
It appears that gas tanks on the 2019 Rav4 do not show that the tank is completely full. Owners indicate that they are always short 3-4 gallons, and that the gas gauge reads as full when it actually is not. This also affects the computer readout on the Rav4 by showing a MPG figure that is lower than it is supposed to be. There is no fix for this issue at this time and Toyota has indicated that they are working on a permanent fix, so there is no hard cost to repair.
How to avoid:
In order to see if the particular Rav4 you're interested in is having issues with the gas tank, you're going to have to actually fill it up with fuel from empty and ensure that you get the specified number of max gallons (14). If you can not do this, you'll have to keep in mind that this issue may persist throughout the ownership cycle.
How to avoid buying a used 2019 Toyota Rav4 with these problems
The best way to avoid issues with a potential new purchase of a used car is to be proactive early on in the buying process. It all starts with the test drive. This part of the car buying process is under utilized by most car buyers, but we can't stress enough just how important it is to be diligent during your test drive. All of the issues noted above could be uncovered in the test drive process, but so many people did not even notice them! During the test drive, make sure you take your time, drive at all speeds and accelerate/brake with gusto. This is your chance to put the car through its paces.
Before dropping thousands of dollars on a used car purchase, it's best to have an expert do a thorough once over on your potential new ride. A trusted, local mechanic will visually inspect, run a diagnostic and perform a road test for only a few hundred bucks. This step in the process could mean the difference between an easy ownership experience and a terrible one.
---
PICK THE RIGHT USED YEAR MODEL
When it comes to buying a used car, you want to find the perfect intersection of savings and reliability. See how much you can save buying nearly new vs. new with CoPilot Compare.
---
Search all used 2019 Toyota Rav4s in your area
There are literally tens of thousands of used cars on the market right now. How can anyone figure out which is the best buy? First, download CoPilot on your phone. Next, set your parameters up based on the type of vehicle or specific model and watch the magic happen. Whether it's a 2019 Toyota Rav4 or similar compact SUV models, CoPilot will automatically rank your search results based on vehicle reliability and the quality of the deal. You get the most reliable vehicles for the best possible price. What more do you need? Download CoPilot today.