2013 Ford Focus Problems
The Most Common Reliability Issues Reported by 2013 Ford Focus Owners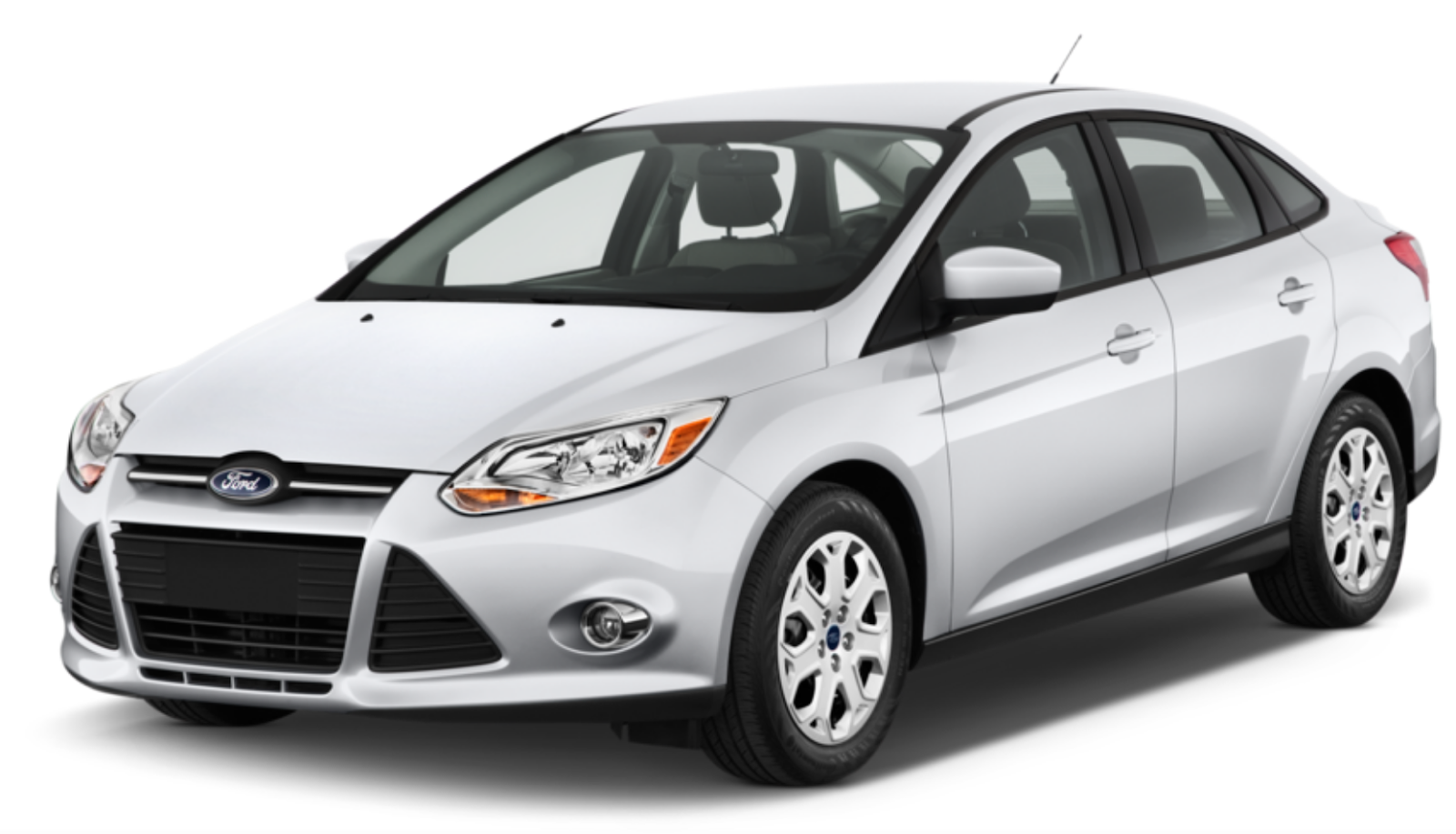 If you're in the market for a small, reliable sedan or hatchback, the 2013 Ford Focus is a solid choice. However, like every other car, it has issues – here are the main ones you should know about before buying a used 2013 Ford Focus.
FAQs: What To Look Out For If Buying A Used 2013 Ford Focus
Is the 2013 Ford Focus reliable? Unfortunately, no. It's prone to transmission and fuel system problems, and multiple factory recalls have been issued for this model.
What problem am I most likely to encounter if I buy a 2013 Ford Focus? Major transmission and/or fuel pump issues.
How much do these problems cost to fix? The transmission will cost $3-5K, and the fuel system will cost approximately $500. However, there are factory recalls for both of these components, so check with a Ford dealer to see if they'll fix these problems for free.
Should you consider buying a used 2013 Ford Focus with around 100,000 miles? We wouldn't recommend it due to the number of reliability issues and recalls associated with this model. While factory recalls help replace some defective parts, factory warranties rarely last past 100,000 miles, so you're likely to pay out of pocket for most repairs. To search the best alternatives to 2013 Ford Focuses, check out the CoPilot app.
Most Common Problems With 2013 Ford Focus As Reported By Owners
Here are the most common owner-reported problems with the 2013 Focus segmented by type:
---
BE THE FIRST TO KNOW ABOUT NEW LISTINGS
The average car is on the lot for 1-2 weeks, but the best deals usually get snapped up under 48 hours. Download the CoPilot app to be immediately notified when a saved vehicle drops in price or when great buys hit the market.
---
The Most Common Problem With 2013 Ford Focus: The Transmission
Let's address the most significant problem first: The transmission. The 2013 Focus came standard with a six-speed, dry-dual-clutch automatic transmission. This was supposed to improve fuel economy and be Ford's first foray into the dual-clutch world. Unfortunately, it is overwhelmed with usability and reliability problems. The main problem is that the clutches are dry rather than bathed in hydraulic fluid. This means the engagement is jerky and rough when pulling away from a stop. According to a technical writeup of the clutch system by Car & Driver,
"Exacerbating these undesirable traits, the Ford uses dry clutches in the interest of efficiency. Wet clutches, which bathe the friction discs in hydraulic fluid, offer smoother engagement."
For you non-technical people out there, this translates to one thing - the 2013 Ford Focus had a terrible transmission that was rough, jerky, and prone to expensive failure.
How To Avoid Buying An Ford Focus With Transmission Problems:
Transmission issues aren't just frustrating; they can also be a safety issue. According to Flagship One, a PCM supplier,
"People have complained about their car rolling backwards on hills, while other people see a certain amount of vibration, noise, and ill-fitting gears when they are shifting."
These issues suggest that the clutches fail to engage quickly enough to prevent the car from rolling when stopped on a hill and that more problems within the transmission prevent it from working correctly.
There is evidence from numerous owners to support this, like this driver who responded to a Consumer Reports article on the Focus.
"The [Focus] had a shudder when you stepped on the gas. I had it adjusted 5 times. After that [didn't work] they replaced my clutch."
Regardless of the make and model, clutches should not need to be adjusted five times to run properly.
Cost to Fix: $3,000 - $5,000
If you have to pay for a complete transmission replacement, it will set you back between $3,000 and $5,000 - probably more than the car is worth. Here's what one Reddit user was quoted for a replacement transmission on their 2013 Ford Focus:
"The shop that I originally took it to quoted me $5,400. My uncle knows a friend from high school that's a mechanic and he said he'd pretty much do it at cost for $3,300 which I know is a really good deal."
Even if your uncle's friend is a mechanic, $3,300 will put you back a significant portion (if not more) than your original purchase price. If you're being offered a 'great deal' on a 2013 Focus it's time to look that gift horse in the mouth. Ensure to have it (or any used vehicle) independently inspected by a reputable local mechanic to ensure the transmission is serviceable. Alternatively, just plan to drive it until the transmission fails and then send it to the scrapyard - in a 2013 Ford Focus, the transmission is probably not worth replacing.
A factory recall covers the 2013 Ford Focus PowerShift transmission.
It's worth noting that the PowerShift transmission has caused enough problems that Ford issued a recall for Focuses between 2011-2017 and will replace the PowerShift transmission for free if the owner notifies Ford. It's worth noting that this recall applies only to 2011-2017 Focuses with the PowerShift transmission. While the 2013 Focus is a good car in many ways, the transmission is a big letdown and should be seriously considered before purchasing a Focus. If you do buy a used Focus, take it to a dealership and have them check for any active recalls.
---
SEE ALL FACTORY RECALLS FOR FORD FUSIONS
Factory recalls are issued when a vehicle fails to meet safety or quality standards. If you're shopping for a used car, see if any factory recalls have been issued before buying.
---
Fuel System Problems
The next issue with the 2013 Ford Focus is the factory fuel system, which can cause the car to stall while driving and not be immediately restarted randomly. According to cnet.com, "The problem comes from the fuel system. The canister purge valve might become stuck open, which helps circulate fuel vapor." They say that the powertrain control module in charge of detecting this issue can also malfunction. The underlying problem is that the fuel tank holds high negative pressure, which can cause the tank to deform and possibly crack. This can cause the engine to stall because the fuel pump only receives air and not fuel.
Cost to Fix: $500 - $600
Repairpal.com puts the average cost to fix this problem at around $549-$610, depending on the area, parts, and labor. However, take it to a dealership before a mechanic - a factory recall has been issued for several fuel system components.
Factory Recall: 2013 Ford Focus Fuel System Components
Ford has addressed this problem by issuing a recall and reprogramming the powertrain control module to detect broken purge valves. They will also replace charcoal canisters and purge valves as needed. Ford also says that "owners of affected vehicles [should] keep their fuel tanks at least 50 percent full." This will help ensure only fuel – and no air – gets to the fuel pump.
---
KNOW THE WARNING SIGNS
Wondering what to look out for when buying a used car? With such a large purchase, it pays to be a cautious shopper. Check out this list of red flags to look out for when buying a used car.
---
Is the 2013 Ford Focus Reliable?
As you can see, the 2013 Focus has its fair share of serious mechanical issues. However, that doesn't stop there because it also has an unusually high number of customer complaints. According to CarComplaints.com, the 2013 Ford Focus has over 3,000 NHTSA complaints, and 10 recalls. Moreover, the vehicle earned the infamous "Beware of the Clunker" seal of disapproval.
Over at Vehicle History, they're not exactly praising the 2013 Focus either, stating that its "long-term reliability is poor." Aside from the transmission and fuel system problems mentioned above, this model year was also reported for its radio issues. According to the owners, the radio would freeze and become responsive for no apparent reason. You can replace the head unit to fix it, but it will cost you a couple of hundred dollars.
Electric power steering issues also weigh down the 2013 Ford Focus. Based on numerous reports, the power steering system abruptly failed and, in many cases, while driving at highway speeds. This reliability issue reared its ugly head at around 74,250 miles and may cost as much as $1,820 to repair.
Overall, the 2013 Ford Focus is a problem-ridden sedan that's best avoided.
Should You Buy A Used 2013 Ford Focus?
Unfortunately, these issues are severe enough that you should think twice about purchasing this car. We agree with one unfortunate purchaser of a used 2013 Focus who had this to say:
Buy any other car, and you'll probably get something better!
In conclusion, the 2013 Ford Fusion is too likely to need expensive repairs for us to recommend purchasing a used one. Suppose you're looking for the most reliable used vehicles at the best price in your area. In that case, the CoPilot app searches all the dealerships in your area at once & automatically notifies you when great deals become available.