10 pop stars who drive some of the most expensive cars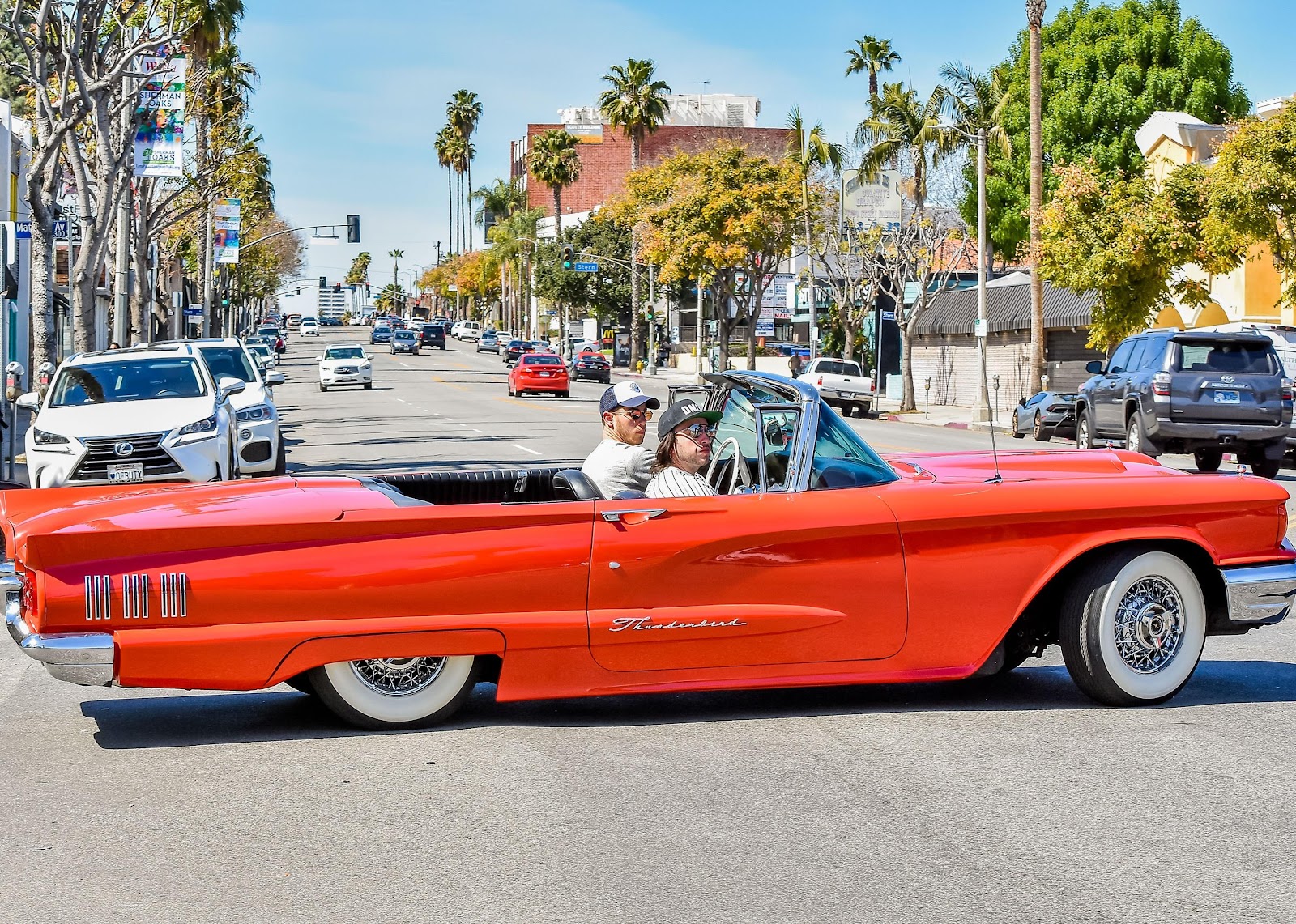 BG015/Bauer-Griffin // Getty Images
Some celebrities are low-key and choose to drive the same cars as you and me. Justin Timberlake famously cruises around town in a 2002 Volkswagen Jetta to avoid unwanted attention while going about his day. Billionaire Mark Zuckerberg is often seen driving an Acura TSX. Others, however, swing in the opposite direction and are out and about in rides so lavish that one has to wonder if celebrities really do try to one-up each other.
There's Drake's 2010 "Sang Noir" (Black Blood) Bugatti Veyron, one of only 12 ever made, costing around $2.2 million. Lady Gaga has not one but two Rolls-Royce Phantoms, which cost $460,000 apiece. And Missy Elliott has four Lamborghinis to her name.
For many, it's not enough to just have an outrageously expensive car—they have to distinguish themselves further by customizing it. Will.i.am's 1958 Volkswagen Beetle was designed from the ground up and set the artist back $900,000. He's also designed a one-off Mercedes-AMG that debuted at a Formula One race in Miami in 2022. Flo Rida shelled out $1.7 million on his Bugatti Veyron before spending even more to wrap it in gold down to the 24-karat rims.
For celebs such as these, the sky and their imaginations truly are the limit. And, for the car enthusiasts out there, CoPilot researched pop stars with expensive taste in cars and spotlighted 10 with some of the coolest collections. The cost of the cars are estimated values and the year of the car is provided where information is available.
---
DOWNLOAD THE FREE APP
The CoPilot car shopping app is the smartest way to buy a car. Get a curated list of the best cars for sale in your area, as well as notifications if a similar vehicle is listed nearby at a lower price. CoPilot is the smartest way to shop for used cars. 
---
Kevin Winter // Getty Images
Rihanna
It is telling that Rihanna's Chevrolet Suburban LTZ, which costs around $50,000, is considered cheap compared to the other cars in her collection. Many of them have price tags close to or even higher than half a million dollars, including her Lamborghini Aventador ($507,000). Her Maybach 57S is estimated to have cost $500,000, while her Cadillac Escalade goes for about $75,000. Her Ferrari 458 Italia costs an estimated $239,000. She has two Porsches, both valued at $160,000: a Porsche 911 Turbo S and a Porsche 997 Turbo. Particularly unique is the singer's Mercedes-Benz SLR McLaren Stirling Moss Edition, which is one of only 75 made and costs a cool $1 million.
Josh Brasted // Getty Images
Missy Elliott
Missy Elliott's car collection is worth somewhere north of $7 million. She has multiple Lamborghinis, including a $223,600 Lamborghini Diablo; a $517,770 Lamborghini Aventador; and two Lamborghini Gallardos, each costing $202,000. She also has a Bentley Continental GT ($202,500), a Ferrari 458 Italia ($245,000), and a Rolls-Royce Phantom ($450,000).
Two models, in particular, are as rare as they are expensive: her Lexus LFA is one of only 500 sold and costs an estimated $517,800. And her Spyker C8 Spyder, costing $209,990, is known for its "odd blend of sensual curves and rigid straight lines." The most expensive car in the "Work It" rapper's garage is her Ferrari Enzo, estimated at $3,727,800.
VALERIE MACON // Getty Images
Britney Spears
The popular singer has owned her fair share of luxurious cars over the years, sometimes even doubling up on models she likes. Besides having owned multiple Mercedes-Benz cars, Spears also has two Maserati Gran Turismos: one black and one white. Each costs almost $200,000. Her Jaguar XK goes for $85,000, and her BMW 328i usually costs from $37,000 to $50,000. During her contentious divorce with Kevin Federline, she took back ownership of a Ferrari she had bought for him for $200,000. There is one car that she has yet to get her hands on, however; Britney has previously claimed that her dream car is a Bentley, but she has never owned one.
Harry Durrant // Getty Images
Paul McCartney
Because many of these models were purchased decades ago, some of the price tags on Paul McCartney's cars might seem shockingly low to us. However, a closer look reveals his collection's high-end value. His Lamborghini 400 GT cost him around $14,950 in 1967, but there are several examples of the model listed on the classic car marketplace Hemmings for upwards of $400,000.
Just a few years later, he added a Lamborghini Espada S2 in 1972, ringing in at $47,000; A similar model sold for $100,459 in 2019. Two of McCartney's cars from the 1960s have also been sold for mind-boggling prices in recent years. His Aston Martin DB5 sold for $1.8 million at an auction in 2017, and his Morris Mini Cooper S DeVille, originally gifted to him in 1965, auctioned for $236,500 in 2018.
---
NO SPONSORED OR PROMOTED LISTINGS, EVER
CoPilot doesn't work with dealerships, and we don't make a penny when a car is sold through our app. This means no 'sponsored' or 'promoted' posts - just the most accurate information on each vehicle. So how do we make money? Learn more about CoPilot and how we keep the lights on.
---
Larry Busacca/PW18 // Getty Images
Beyoncé and Jay-Z
Beyoncé shares her car collection with her husband Jay-Z, and it is thought to total around $13 million. Two of the most expensive cars they own are a 2010 Bugatti Veyron Grand Sport, which costs $2 million, and a 2004 Maybach Exelero, which costs $8 million. The couple also values rarity and owns several models that were produced in limited quantities. For instance, their 2006 Pagani Zonda F is one of only 25 ever made. Beyoncé and Jay-Z are rumored to own the most expensive new car in history, the $28 million Rolls-Royce Boat Tail. The personalized model was upholstered in the leather shade called "Blue Ivy," the same name as the couple's daughter.
Prince Williams // Getty Images
Drake
Perhaps the most eye-catching car in Drake's collection is his 2010 "Sang Noir" (Black Blood) Bugatti Veyron, of which there are only 12 in existence. The model likely cost the rapper a hefty $2.2 million. He appears to have a penchant for Bentleys, boasting a $322,000 Bentley Continental Supersports Convertible and a $310,000 Bentley Mulsanne. He also has three Rolls-Royces: a Rolls-Royce Cullinan, Rolls-Royce Dawn, and a Rolls-Royce Mansory Bushukan Phantom, estimated to cost $336,000, $359,250, and $700,000 respectively. Other impressively costly wheels in Drake's garage are his Devel Sixteen and Mercedes-Maybach G 650 Laudaulet, both of which cost close to $2 million.
BBD // Getty Images
Lady Gaga
Lady Gaga may have waited until she was 30 to get her driver's license, but she's made up for it with an impressive fleet of cars. The most expensive of these is the $460,000 Rolls-Royce Phantom—of which she owns two. She has often been seen driving around a vintage 1967 Ford Bronco, which was up for sale two years ago with an asking price of $121,140. She also has three Mercedes models: a 1983 Mercedes-Benz W123 300D, which cost $40,000; a 2016 Mercedes-Benz E-Class, which cost $53,500; and a 2018 Mercedes-Maybach S650, which cost $198,700.
But she hasn't kept all of these expensive models to herself—she has auctioned off at least two exclusive rides for charity. These include a 2015 Tesla Model S, which Kelley Blue Book prices at nearly $131,00 for a souped-up version, and a 1990 Rolls-Royce Corniche III, which garnered $151,317 in 2014.
Kevin Winter // Getty Images
Will.i.am
Will.i.am has a habit of customizing already luxurious cars, escalating their worth. Perhaps the most unique is his 2022 Mercedes-AMG GT, which he designed in partnership with Mercedes-AMG and West Coast Customs. The car combines a Mercedes-AMG GT with a Mercedes-Benz G-Class SUV, which would cost well over the AMG GT's base price of $133,250. He also had a 2015 Lexus NX 200t F Sport custom-built, thought to be worth over $40,700.
In his collection, the only two cars the rapper hasn't customized are his Bentley Continental GT and 2013 McLaren MP4 12C, which are about $202,500 and $239,400, respectively. All of these pale, however, to Will.i.am's 1958 Volkswagen Beetle, the most expensive car he owns at $900,000.
---
OTHER CAR SHOPPING APPS ARE OUTDATED
You won't realize how outdated other car searching apps are until you try the CoPilot car shopping app. CoPilot does the hard work for you by searching all of the listings in your area and intelligently creating a personalized list of the best buys in the area that match what you're looking for.
---
SMXRF/Star Max // Getty Images
Justin Bieber
The "Ghost" singer can't seem to choose whether Lamborghinis, Ferraris, or Mercedes-Benzes are his favorite type of car. He purchased a Lamborghini Aventador, which sells for about $421,350, as an 18th birthday gift to himself in 2018, before upping the price tag even more by wrapping it in a custom teal color. His least expensive Lamborghini is a $209,000 Gallardo Spyder, while his most expensive Mercedes-Benz is a $400,000 Mercedes-Maybach S-600. His Ferrari F430 likely cost at least $180,000; his Mercedes-Benz SLS AMG, $250,000. More recently, he has been seen driving an orange $240,000 Lamborghini Huracán.
Emma McIntyre // Getty Images
Flo Rida
Flo Rida—whose real name is Tramar Dillard—seems to favor Ferraris and Rolls-Royces, as he has two of each. His first was a red and black Ferrari California, estimated to cost $196,450. He then moved on to a Ferrari 458 Italia, which cost around $245,000. Later, he obtained two Rolls-Royces: a Rolls-Royce Wraith ($330,000) and a Rolls-Royce Cullinan ($348,500). The most expensive car in Flo Rida's garage is his Bugatti Veyron 16.4, which cost $1.7 million. If that wasn't enough, the rapper upped the money he poured into the car even more by getting it wrapped in 24-karat gold in 2020, which upped the value to $2.7 million.
---
---
Get a curated list of the best used cars near you
The CoPilot car shopping app is the easiest way to buy a car. Tell us what you're looking for and we'll search the inventories of every dealership in your area to make you a personalized list of the best car listings in your area.
Only looking for newer models? CoPilot Compare is the search engine for nearly-new cars. Only see cars five years or newer with low mileage — CoPilot Compare is the best way to find off-lease, early trade-in, and CPO cars.
The best part? CoPilot is built using the same technology that dealerships use to buy and sell their inventories, so we have more info on each vehicle than competitors. CoPilot doesn't work with dealerships, so there are no sponsored posts or other shady practices — just the most info on the best cars. Check out our About Us page to see how CoPilot works.