Which year models of used BMW X6 to avoid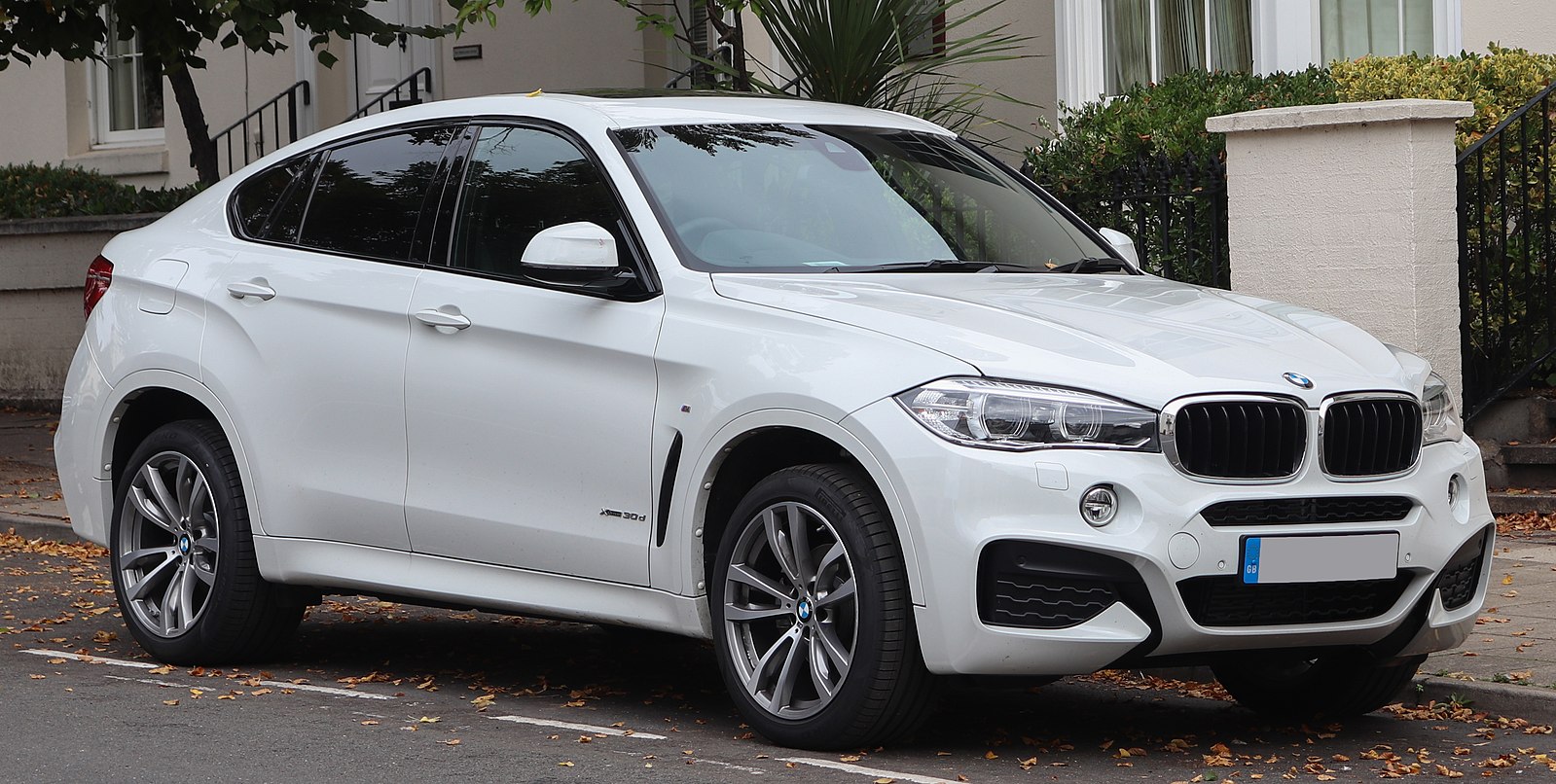 2018 BMW X6 by Vauxford — CC-BY-SA-4.0
BMW introduced its new mid-size luxury crossover SUV, the X6, in 2008, crossing the physical capabilities of an SUV with the sleek style of a coupe. Now in its third generation, you can purchase an X6 with more customizability than almost any other BMW model, as well as more interior space.
Whichever generation of X6 you choose to purchase, you can expect a great SUV. We're here at CoPilot to make sure you come home with a reliable one!
Quick answer: Avoid BMW X6 year model 2011
The only BMW X6 year model that we recommend you avoid is the 2011. Complaints of an overheating engine and a persistent TPMS light make it a bit less reliable than its peers, and while it still has few issues overall, it's worth going for one of the safer year models.
---
THE BEST USED LUXURY CARS ON THE MARKET
Buying a used or CPO luxury car is one of the smartest buys you can make - you can get a lot of car for not much money. You can pick up a three-year-old luxury car for about half of what you'd pay new. Check out this list of the best used luxury cars on the market to find the best deals. 
---
Which year models of BMW X6 are safe to buy used? 
BMW's X6 crossover SUV is one of the most reliable vehicles on the market. Remarkably, almost every single year model that's been released is a completely safe investment that will provide you with a variety of features on the road while you ride in style. CoPilot recommends the following BMW X6 year models.
2008 BMW X6
2009 BMW X6
2010 BMW X6
2012 BMW X6
2013 BMW X6
2014 BMW X6
2015 BMW X6
2016 BMW X6
2017 BMW X6
2018 BMW X6
2019 BMW X6
2020 BMW X6
BMW struck gold with the X6. Almost all of this SUV's year models have had no complaints whatsoever, which is incredible for any vehicle, let alone one from a manufacturer as popular as BMW. With that being said, you can't go wrong with any of these year models. The only ones worth clarifying are the 2010 and 2018, each with one complaint. 
---
IS GAP INSURANCE WORTH IT?
Gap insurance can prevent you from making payments on an already-totalled car, but is gap insurance worth it? We break down what gap insurance is, if it's worth it, and more - simply and with plenty of examples. 
---
There has been one report of a broken drive shaft in the 2010 BMW X6 at 55,000 miles. Because this is such a rare issue and has only been reported by a single person, it's worth noting but probably nothing to worry about.
The 2018's one complaint is even less worrisome, with a customer having problems with a noisy seat. Overall, we recommend purchasing any of these X6s. 
Which year models of BMW X6 to avoid: 
With such a solid history, the X6 doesn't have many models that you should avoid. In fact, it only has a single one, and while it isn't completely unreliable or fraught with terrible defects, you might as well get one of the many great BMW X6 year models. CoPilot recommends avoiding the following X6.
The 2011 BMW X6 has the highest number of complaints of any year model, coming in at a still impressive two complaints. For most cars this wouldn't even be considered a problem, but the nature of the complaints and the fact that there are a dozen other year models with little to no defects means you should avoid the 2011.
At around 70,000 miles, there's been a complaint of an overheating engine and a Tire Pressure Monitoring System (TPMS) light remaining on, which indicates that tire pressure might be too low for safe driving. Although these problems haven't been widely reported, they could pose enough of a risk that we recommend avoiding the 2011 BMW X6.
---
NOT JUST FOR CAR SHOPPING
The CoPilot app isn't just for buying a car - our new CoPilot for Owning tool will help you keep track of recalls and gives you advice on which scheduled maintenance tasks are most important.
---
BMW X6 problem counts by year
These are the most common problems reported by owners on platforms such as carproblems.com, carcomplaints.com, and Car Talk Community. The only major reported issues relate to overheating engines and an annoying TPMS light.
The easiest way to find a reliable BMW X6 in your area
The easiest way to find reliable BMW X6s in your area is certainly by downloading the free CoPIlot car shopping app. We'll search every dealership in your area to create a personalized list of the best luxury crossover SUVs near you.
CoPilot is built using the same technology that car dealerships use to buy and sell their inventory, making it the smartest and easiest way to buy a used BMW X6.
Try CoPilot Compare, the search engine for nearly-new cars if you're interested in newer, off-lease cars. We'll only show you models that are 5 years or newer with low mileage, most with CPO availability, and break down how much you save buying used with the best nearly-new listings in your area.
Not convinced yet? CoPilot doesn't work with dealerships, meaning there are no 'promoted' or 'sponsored' listings - just the best cars in your area! Learn more about how CoPilot works on our About Us page.