Which Used Year Models of Porche Cayenne to Avoid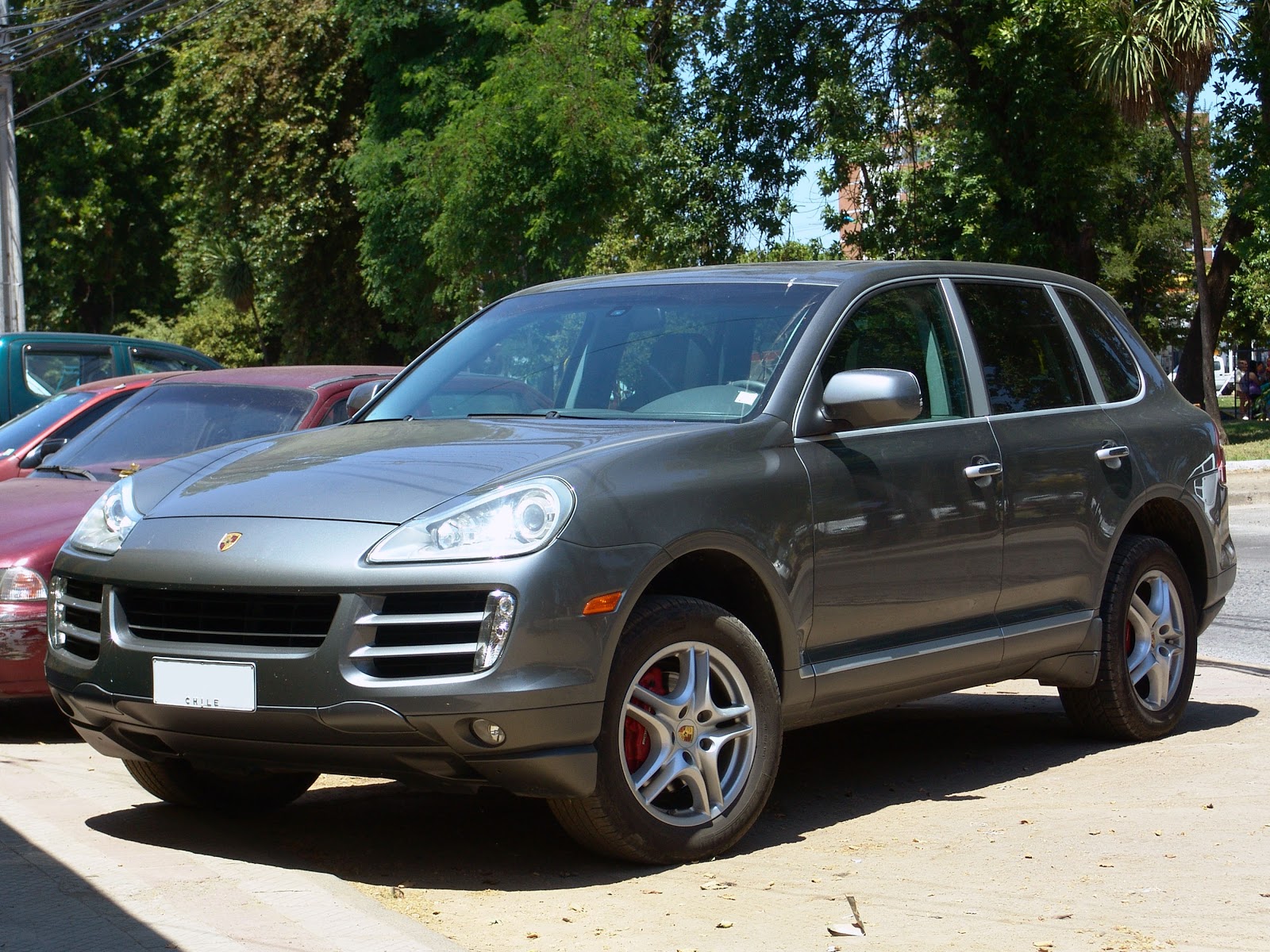 Introduced in 2002, the Porsche Cayenne is one of the manufacturer's finest, most valuable vehicles to date. This midsize luxury crossover SUV is one of Porsche's only off-road vehicles and was given new life in 2008 when the model's engine began featuring direct injection technology. 
Not all Porsche Cayenne year models have been built to last, however, and it's CoPilot's job to help steer you in the right direction! We'll give you our recommendations on which year models are good to go and which ones you'll want to avoid.
Quick Answer: Avoid Porsche Cayenne Year Models 2004 and 2011
Though most used Porsche Cayennes are safe to purchase, you'll want to avoid the 2004 and 2011 year models. The 2004 Porsche Cayenne has been reported to have numerous cooling systems, drivetrain, and electrical problems. If you run into one of these issues, you'll likely be paying upwards of $3,000 to get it fixed.
The 2011 year model is the worst you can buy, as it is riddled with engine problems that appear early in the car's life. People have had engines die at less than 40,000 miles, premature brake wear around 20,000 miles, and overheating at 15,000 miles. The engine failure present in the 2011 Porsche Cayenne is the worst problem any of the year models has, so definitely avoid this one.
---
FEEL SECURE IN THE CAR YOU CHOOSE
CoPilot gives you a personalized list of the best used cars in your area. We'll also show you if there are similar vehicles nearby at a lower price, so you can rest assured that you got the best deal. The CoPilot app is the smartest way to buy a car. 
---
Which Year Models of Porsche Cayenne are Safe to Buy Used? 
The Porsche Cayenne has nearly 20 years of history, and most of its year models are more than safe to buy without worrying about deal-breaking problems. This luxury crossover SUV will give you a smooth ride in the city or offroad, but you want to make sure you can trust it too. We recommend buying the following used Porsche Cayenne year models that are unlikely to give you any trouble.
2003 Porsche Cayenne
2005 Porsche Cayenne
2006 Porsche Cayenne
2007 Porsche Cayenne
2008 Porsche Cayenne
2009 Porsche Cayenne
2010 Porsche Cayenne
2012 Porsche Cayenne
2013 Porsche Cayenne
2014 Porsche Cayenne
2015 Porsche Cayenne
2016 Porsche Cayenne
2017 Porsche Cayenne
2018 Porsche Cayenne
2019 Porsche Cayenne
2020 Porsche Cayenne
None of these Porsche Cayenne year models have deal-breaking problems and should all be safe to purchase. The 2003, 2007, 2017, 2018, 2019, and 2020 models have no complaints whatsoever, so these are your best bets. 
Next, we recommend the 2005, 2006, 2008, 2009, 2010, 2014, 2015, and 2016 year models. All of these have had very few problems reported, and they normally appear after an average of 80,000 miles and are relatively cheap to fix. Costs vary between roughly $1,000 to $2,000.
Lastly, while we still recommend the 2013 and 2014 Porsche Cayennes, they aren't quite as reliable as the previously mentioned years. They might have an issue or two pop up under 40,000 miles that need fixing, but these are minor defects.
---
THE BEST USED SUVS UNDER $10,000
We looked into price, reliability, features, and more to create this list of the best used SUVs under $10k on the market today. Take a look - some of the best used SUVs have gone mostly overlooked or forgotten. 
---
Which Year Models of Porsche Cayenne to Avoid: 
With so many safe Porsche Cayenne year models to choose from, we recommend that you avoid the 2004 and 2011 models. Compared to other years, these have a higher number of complaints with more severity. 
2004 Porsche Cayenne
2011 Porsche Cayenne
Cooling system, drivetrain, and electrical problems plague the 2004 Porsche Cayenne. Multiple cars have had plastic coolant lines break, and the center carrier bearing of the driveshaft fails. Some complaints have been as severe as the car refusing to start in the first place, but even the less serious ones are a headache, costing upwards of $3,000 to repair in some instances.
The 2011 year model is even worse. It has had the same number of complaints from customers, but these are more severe than those in the 2004 model. Overheating has reportedly occurred at only 15,000 miles, as well as a complete engine failure at under 40,000. Premature brake wear is another known issue, potentially happening as early as 21,000 miles and costing $3,000 to fix. Overall, we recommend avoiding the 2004 and 2011 year models because of the unnecessary stress they'll give you that other models won't.
---
GET A CURATED LIST OF THE BEST PORSCHE LISTINGS 
The CoPilot app is the smartest way to buy a Porsche. Tell us what you're looking for and we'll send you a curated list of the best used Porsche listings in your area - no more scrolling through hundreds of listings looking for hidden gems. 
---
Common Porsche Cayenne Problems
RepairPal gave the Porsche Cayenne a reliability rating of 1.5 out of 5.0, ranking dead last out of 14 luxury midsize SUVs. If you're looking to buy a used Cayenne, keep an eye out for the following issues:
Engine troubles - According to owners, one of the worst problems of the Cayenne is its engine. The usual symptoms include illuminating check engine light, loud noises, and the engine abruptly shutting off while in traffic. The typical fix is to replace the engine altogether.
Drivetrain issues - Problems with the drivetrain can cause the vehicle to become uncontrollable and erratic. Several drivers have reported that their SUV's drivetrain transfer case has failed without warning. Some other reports detailed how the driveshaft lost its center bearings and eventually died.
Coolant system problems - Some owners of first-gen Cayennes complained about the coolant system, mainly attributed to its plastic coolant pipes. Apparently, the plastic coolant pipes can't handle the high temperatures and will fracture or leak. The leaking coolant may damage other critical components.
Failed startup - Frustrated owners complained that the Cayenne's fuel pump was vulnerable to failure. A faulty fuel pump may result in a no-start or stalling condition and require a replacement.
---
THE MOST RELIABLE YEAR FOR THE PORSCHE CAYENNE
If you want to stretch your dollar as far as possible, focus on reliability in your investment. Read on to learn more about the most reliable year Porsche Cayenne brings to customers in need of a fancy used vehicle. 
---
Porsche Cayenne Problem Counts by Year
These are the most common problems reported by owners on platforms such as carproblems.com, carcomplaints.com, and Car Talk Community. The most frequently reported issues are engine failures, electrical problems, and broken plastic coolant lines.
Is the Porsche Cayenne Reliable?
Even with its luxury designation, the Porsche Cayenne was designed to be a daily driver for those who want more flair than a standard SUV. However, is it a reliable SUV? With proper upkeep and TLC, the Cayenne SUV may last you up to 150,000 to 200,000 miles. Unfortunately, in terms of pure reliability, the Cayenne is not the most reliable.
With a reliability rating of 1.5 out of 5.0 from RepairPal, the Cayenne is the least reliable midsize luxury SUV. What really knocks the Cayenne in reliability is its high ownership costs. An average annual repair cost of $1,231 is certainly on the higher end of the ownership cost spectrum. Furthermore, the Cayenne also tends to have a higher frequency of repairs, and 21% are considered severe.
Despite that, the general reliability of the Porsche Cayenne will depend on how the vehicle is taken care of. We've received much feedback from Cayenne owners who are pleased with their SUV purchase. However, regarding actual reliability data, most signs point to the Cayenne being unreliable.
---
---
The Easiest Way to Find a Reliable Porsche Cayenne in Your Area
You can easily find a reliable used Porsche Cayenne in your area with the free CoPIlot car shopping app. Just tell us what you're looking for and we'll do the rest, giving you a personalized list of the best options near you by searching every dealership around. 
We use the same technology that dealerships use to buy and sell their inventory, making CoPilot the easiest way to find great deals on a used Porsche Cayenne in your area.

Try CoPilot Compare, the search engine for nearly-new cars if you're interested in newer, off-lease cars. We'll only show you models that are 5 years or newer with low mileage, most with CPO availability, and break down how much you save buying used with the best nearly-new listings in your area.

Not convinced yet? CoPilot doesn't work with dealerships, meaning there are no 'promoted' or 'sponsored' listings - just the best cars in your area! Learn more about how CoPilot works on our About Us page.