Which year models of used Chevrolet Colorado to avoid
And which are safe to buy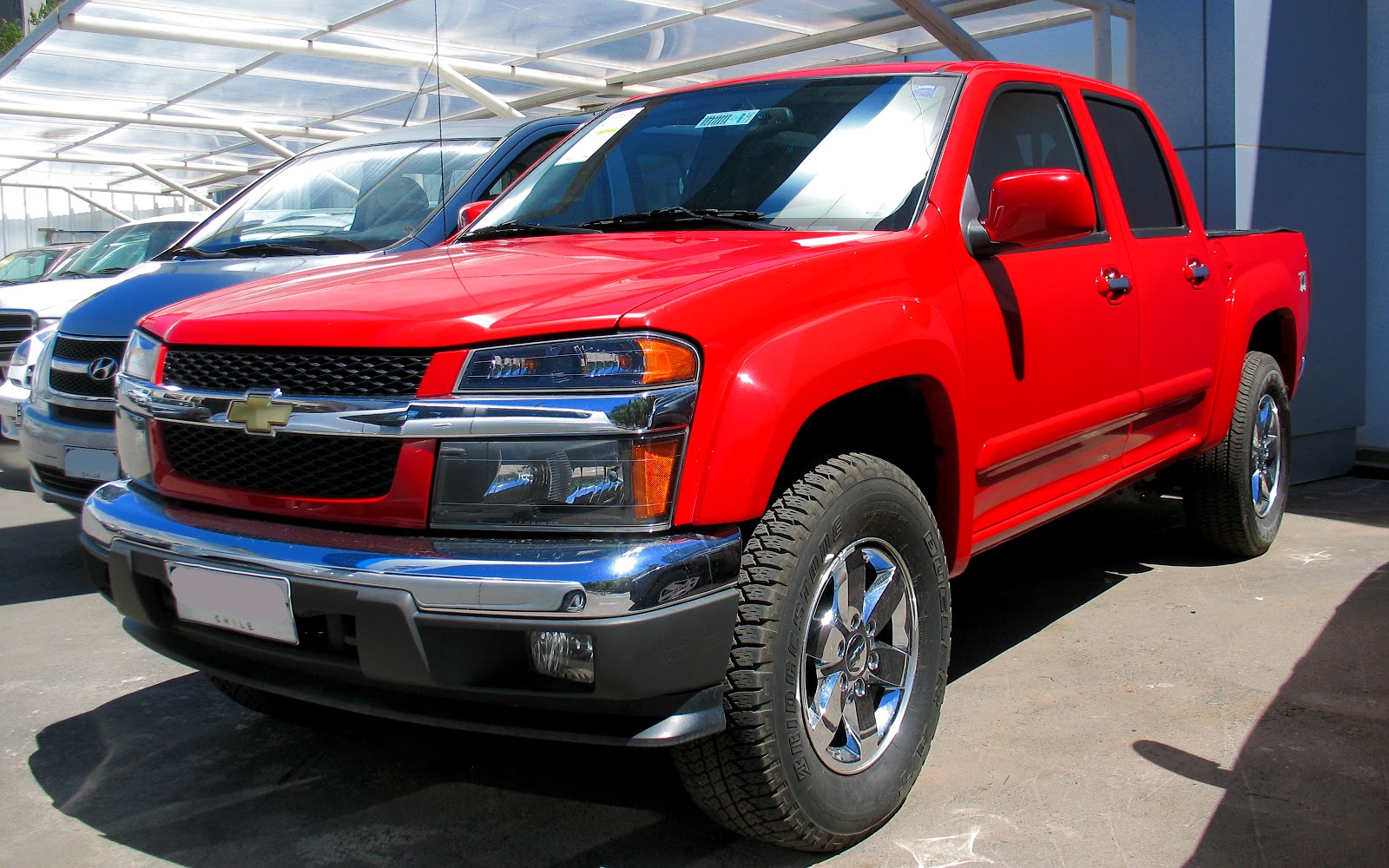 2009 Chevrolet Colorado Z71 by Qwerty242 - CC BY
The Chevrolet Colorado is the perfect mid-size pickup truck for anyone seeking adventure that's reliably safe and efficient. This series gives passengers the capability to explore the world as they please in stylish comfort. If you'd prefer a compact version of the Colorado, these were being manufactured until 2012, after which only the mid-size pickups were continued. 
Nearly two decades of Chevrolet Colorados being released means that different year models have their own benefits and problems. Luckily, you must look no further than CoPilot to figure out which used Chevrolet Colorado year model is right for you!
Quick answer: Avoid Chevrolet Colorado year models 2004, 2005, 2015, 2016 and 2018
The Chevrolet Colorado's most problematic year models are the 2004, 2005, 2015, and 2016 models. Engine misfires, transmission failures, and a host of other issues are commonly found in these year models. The 2004 and 2005 year models are both riddled with AC/heater problems as well as engine failures. They also have a tendency for their check engine light to appear and refuse to go off without extensive maintenance.
The 2015 Chevrolet Colorado is regarded as the worst year model, suffering from extreme transmission and engine problems that appear at a low mileage, with a high average cost to fix. The 2016 is not much better, though its transmission failures are not as severe as its predecessor's. The 2018 year model mostly functions properly, but is infamous for intense shudder and vibration that occurs at a low mileage.
---
DOWNLOAD THE APP
The CoPilot app is the smartest way to buy a car. Search all listings in your area, get notified about deals, new listings, and price drops, or chat with one of our copilots for some hands-on advice. 
---
Which year models of Chevrolet Colorado are safe to buy used? 
At its best, the Chevrolet Colorado delivers incredible horsepower and off-road capabilities that will take you wherever you want to go, whether you're in a city or out in the country. Fortunately, the majority of used Colorado year models will provide you these benefits without burdening you with dealbreaking problems. These year models may suffer from the occasional transmission problem, but they should be few and far between and relatively cheap to fix.
2006 Chevrolet Colorado
2007 Chevrolet Colorado
2008 Chevrolet Colorado
2009 Chevrolet Colorado
2010 Chevrolet Colorado
2011 Chevrolet Colorado
2012 Chevrolet Colorado
2013 Chevrolet Colorado
2014 Chevrolet Colorado
2017 Chevrolet Colorado
2019 Chevrolet Colorado
2020 Chevrolet Colorado
The 2007, 2008, 2009, and 2010 Chevrolet Colorado year models are some of the best used models you can buy. Both models have very few complaints, and often don't encounter problems until they're at an average of 70,000 miles, usually costing less than $1000 to fix. Similarly, the 2006 year model's defects tend to show up later in the car's life and are cheap to fix, but it has had more problems reported than the models following it.
2011, 2012, and 2017 Colorados are generally reliable, but see some malfunctions happen at a lower mileage, in some instances less than 20,000 miles. The 2019 Colorado still has problems with shudder and vibration like the 2018 that came before it, but they are less severe. 
Ultimately, the 2013 and 2014 Chevrolet Colorado year models are your best bet, with excellent track records.
---
THE BEST USED SUVS UNDER $10,000
We looked into price, reliability, features, and more to create this list of the best used SUVs under $10k on the market today. Take a look - some of the best used SUVs have gone mostly overlooked or forgotten. 
---
Which year models of Chevrolet Colorado to avoid: 
We don't recommend purchasing these models due to their history of experiencing a wide variety of problems, with transmission, engine, and AC unit failures being the most notable. 
2004 Chevrolet Colorado
2005 Chevrolet Colorado
2015 Chevrolet Colorado
2016 Chevrolet Colorado
2018 Chevrolet Colorado
The 2004 and 2005 Chevrolet Colorado year models have had many reports of complications due to engines misfiring and AC units and brakes malfunctioning. Repairs on these year models cost, on average, around $2000, which is cheaper than some other models' issues, but these have all sorts of issues. 
We highly recommend that you steer clear of the 2015 Colorado, as it had the highest number of reported issues with many occurring after only 10,000 miles. The transmission in particular is often faulty in these, leading to potential danger when you take it out on the road. The 2016 year model has similar problems, but fewer reports. It is inadvisable for you to purchase either model.
The 2018 Chevrolet Colorado is notorious for its bad shudder. The vehicle has been known to start shaking violently shortly after it has been purchased, so this is one to avoid as well.
---
IS GAP INSURANCE WORTH IT?
Gap insurance can prevent you from making payments on an already-totalled car, but is gap insurance worth it? We break down what gap insurance is, if it's worth it, and more - simply and with plenty of examples. 
---
Chevrolet Colorado problem counts by year
These are the most common problems reported by owners on platforms such as carproblems.com, carcomplaints.com, and Car Talk Community. The most common problems with Chevrolet Colorados are transmission failure, stalling engines, and interior accessory issues.
The easiest way to find a reliable Chevrolet Colorado in your area
Finding a reliable used Chevrolet Colorado in your area has never been easier! Just download the free CoPIlot car shopping app, tell us what mid-size pickup truck you're looking for and we'll search every dealership in your area to craft a personalized list for great deals near you. Built using the same technology that car dealerships use to buy and sell their inventory, CoPilot is the smartest and easiest way to buy a used Chevrolet Colorado.

If you'd prefer newer, off-lease vehicles, look no further than CoPilot Compare, the search engine for nearly-new cars. We'll only show you models that are 5 years or newer with low mileage, most with CPO availability. We'll break down how much you save buying a used Chevrolet Colorado and where the best buys are in your area.

What's even better is that CoPilot doesn't work with dealerships, so there are no 'promoted' or 'sponsored' listings - just the best cars in your area. Learn more about how CoPilot works on our About Us page.