Which year models of Ford Escape are safe to buy used?
(and which should you avoid?)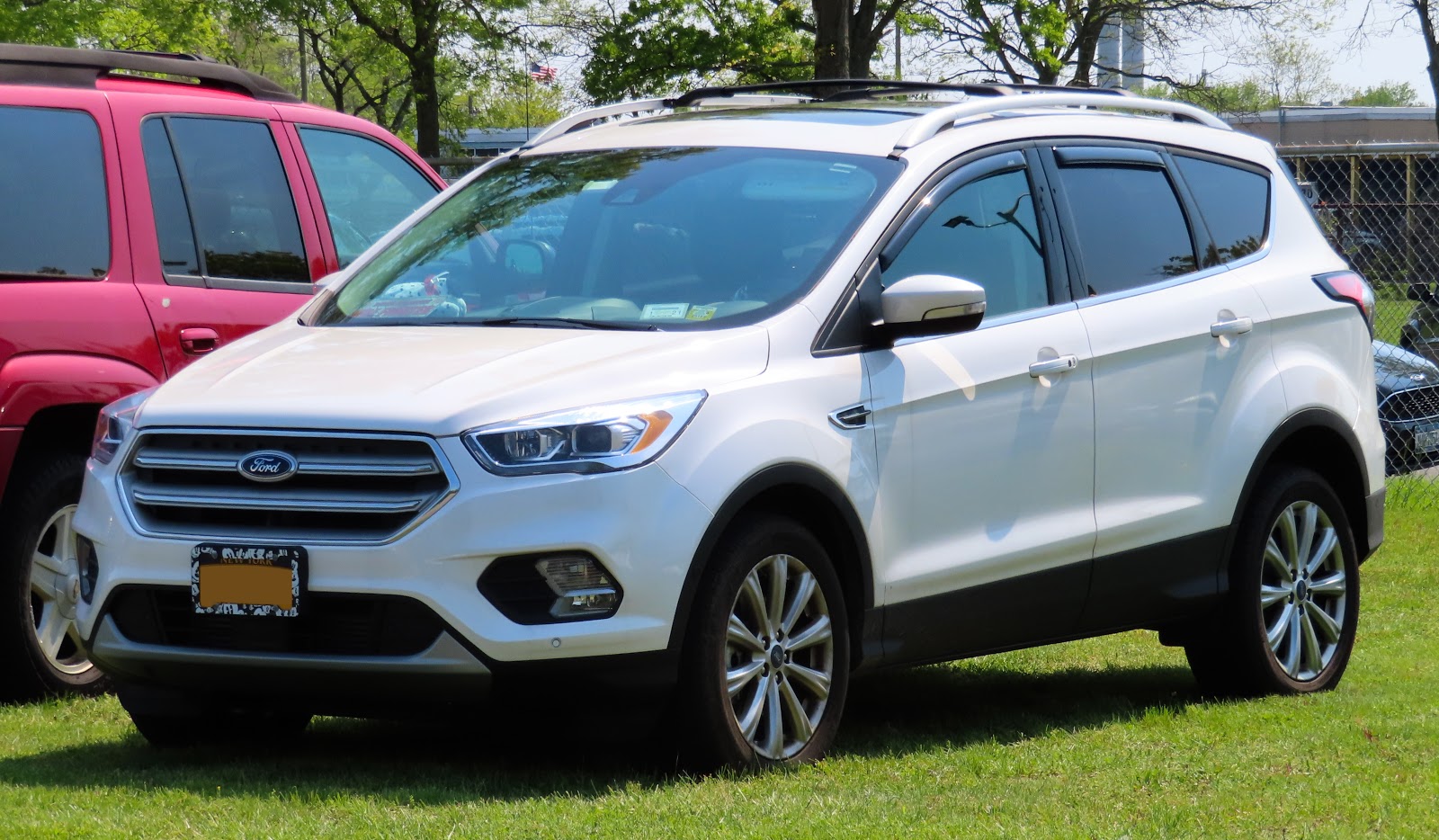 Which year models of Ford Escape are safe to buy used? 
When shopping for a used car, your main goal is always to find a reliable vehicle. This will determine the quality of the car and how likely it is that it will require repairs. Unfortunately, not all year models are created equal - some year models of Ford Escapes were plagued by transmission problems.
If you're considering purchasing a used Ford Escape, you should know which year models of Escape are the most prone to problems. We'll break down which year models are safe to buy used and which you should avoid.

---
TRENDING
We break down the most common Ford Focus transmission problems, costs to fix, and which year models of Focus are safe to buy used.
---
Which year models of Ford Escape are safe to buy used? 
Based on the number and severity of user-submitted complaints about each year's model of Ford Explorer, paired with the average mileage at which problems occur and the cost to fix them, we've put together a list of which used year models of Ford Escapes are safe to buy used. 
The following years of Ford Escape have fewer number of complaints, and the complaints against them tend to be less severe and cheaper to fix than the models mentioned below. 
Safe year models:
2001
2002
2003
2004
2007
2010
2011
2012
2015
2016
2017
2018
2019
2020
Which year models of Ford Escape to avoid buying used
We recommend you avoid purchasing the following year models of used Ford Escapes altogether as they have a high number of complaints. 
Additionally, these model years have a high number of reported transmission issues, which are the biggest & most expensive problem common to the Escape. 
Avoid these year models:
2005 
2006 
2008 
2009 
2013
2014
The most common problem with used Ford Escapes: Transmission Failure
Cost to fix: $2,000 - $4,000
Over the years, the Ford Escape received a very large number of complaints because of its transmission. The 2008 model year has the most overall complaints, but the 2014 model year was rated the worst because of other possible factors such as more problems at a lower mileage. 
The cost to fix will obviously depend on the model year, but it tends to vary between $2,000 and $4,000. So if you're ever wanting to purchase a Ford Escape, avoid 2014 models like the plague. For more info, read our post about Ford Escape transmission problems.
How to avoid:
Transmission issues are usually easy to self-diagnose (since the car slips and jerks as it shifts gears), so if you run into any transmission problems during a test drive then we highly recommend finding a different Escape. 
If you don't feel any problems during the test drive, that doesn't mean that they're not there. CoPilot always recommends getting a pre-purchase inspection of any vehicle you're buying used - whether it's a private seller or from a dealership. Compared to the cost of the car, they're inexpensive ($100 - $200), and a great way to know that you're getting a reliable used vehicle. 
---
RELATED
Thinking about buying a 6.2L truck? Here are the most common problems with Ford 6.2L engines, costs to fix, and how to spot them.
---
Other Common Used Ford Escape Issues: Ignition Misfires and Engine Stumbling
Costs to fix: 
Ignition Misfire: $200 - $300
Engine Stumbling: $570 - $715  
The following problems are also commonly reported by Ford Escape owners, but tend to be cheaper to fix than the transmission problems discussed above. 
One common reported problem amongst Ford Escapes is ignition misfire. When the ignition misfires, the ignition coils must be replaced. The cost of a new coil and installation ranges between $570 to $715. If you were to ever encounter this issue, it's imperative you fix it right away to avoid damages to other parts of the vehicle. 
Another common complaint is engine stumbling. What happens is the vehicle stumbles or dies while in motion. Although this sounds like a serious issue, you'll be relieved to know that it's an inexpensive fix. Fixing engine misfires & stumbling issues on a used Ford Escape will cost around $200 - $300. 
The easiest way to search for used Ford Escapes in your area
As long as you know what to avoid, the Ford Escape is a popular and reliable compact SUV that will last you for years. For the easiest way to search for used cars in your area, check out the CoPilot car shopping app.

Tell us what you want in an Escape and we'll search all of the dealerships and in your area to put together a personalized list of hidden gems & great buys - no more scrolling through hundreds of listings looking for a great deal.