Which year models of BMW 745 are most reliable?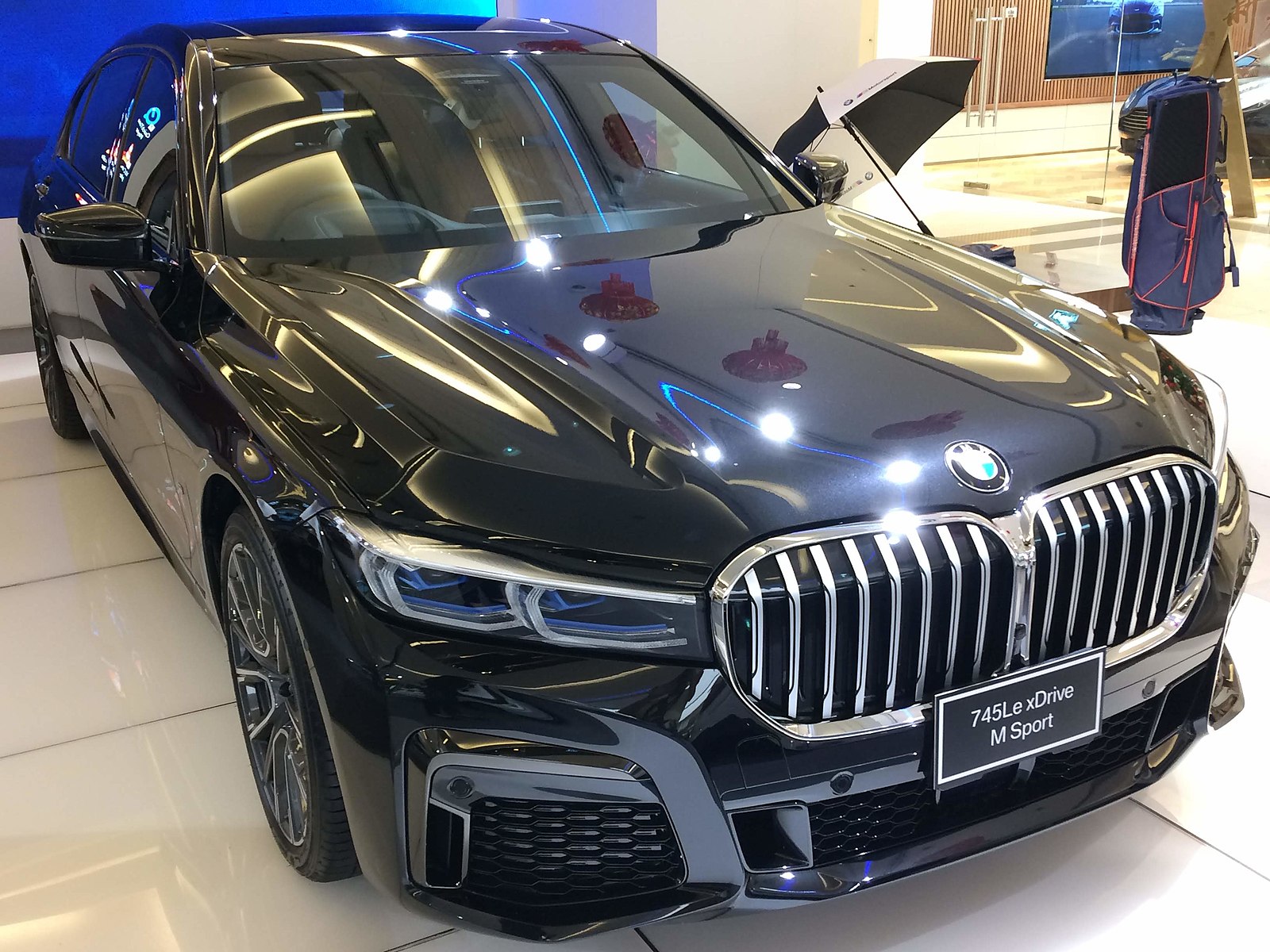 BMW 7-series 745 by Chanokchon — CC-BY-SA-4.0
BMW released its 7 Series line of cars in 1977 as its flagship model. All 7 Series cars are developed in the sedan bodystyle, used by BMW to introduce innovative features before implementing them in other models. The BMW 745 cars were introduced in 2002 and remained in production until 2005. Enjoying the 745's iDrive control system and distinct appearance is easy, as long as you get the right year model. We're here at CoPilot to direct you to the best year models and show you which to avoid. 
Quick answer: Avoid BMW 745 year model 2003
In the 4 years that the BMW 745 was in production, only the 2003 year model should be avoided. This model has a variety of cooling system, engine, and steering defects. If you're getting a 745, avoid the 2003 model.
Which year models of BMW 745 are safe to buy used? 
The BMW 745 was a trustworthy luxury sedan for most of its years. With most models, you can rest easy knowing that the 745's sleek exterior and fashionable amenities will serve you well. CoPilot recommends the following BMW 745 year models.
2002 BMW 745
2004 BMW 745
2005 BMW 745
2004 and 2005 745s have had no complaints, showing a great track record of reliability and safety. You really can't go wrong with one of these models. The 2002 year model has a couple of reported issues but they're minor. An occasionally glitchy radio and an ABS model going bad at nearly 200,000 miles are really the only things worth noting. This is still a safe bet to buy, and we recommend any of these BMW 745s.
Which year models of BMW 745 to avoid: 
Only one year in the BMW 745's short history should be avoided. It's worth making sure your 745 is one of the reliable year models and not one that'll give you needless trouble. We recommend avoiding this year model.
A 2003 745 has decent chances of giving you an issue in several areas, including worn control arms, a faulty steering system that makes the car pull to the side, and a drive shaft flex joint failure. Because there aren't many individual reports for each of these issues, the likelihood of you experiencing one isn't incredibly high, but with three other perfectly safe year models to choose from, there's no good reason to take the risk. For that reason, we recommend avoiding the 2003 BMW 745.
BMW 745 problem counts by year
These are the most common problems reported by owners on platforms such as carproblems.com, carcomplaints.com, and Car Talk Community. The issues that have been reported most often include loss of steering control and worn control arms.
The easiest way to find a reliable BMW 745 in your area
For the easiest way to find reliable BMW 745s in your area, download the free CoPIlot car shopping app. Tell us what sedan you're looking for and we'll search every dealership in your area to create a personalized list of the best buys in your area. Built using the same technology that car dealerships use to buy and sell their inventory, CoPilot is the smartest and easiest way to buy a used BMW 745.

If newer, off-lease vehicles are more your style, CoPilot Compare is the tool for you. Our search engine for nearly-new cars only shows you models that are 5 years or newer with low mileage so you can find the best BMW 745 listing in your area, broken down by how much you can save buying used vs. new.

What's even better is that CoPilot doesn't work with dealerships, so there are no 'promoted' or 'sponsored' listings - just the best cars in your area. Learn more about how CoPilot works on our About Us page.