Which year model of Audi A3 Sedan is best to buy used?
We break down average used prices, mileage, and feature gaps for each recent year model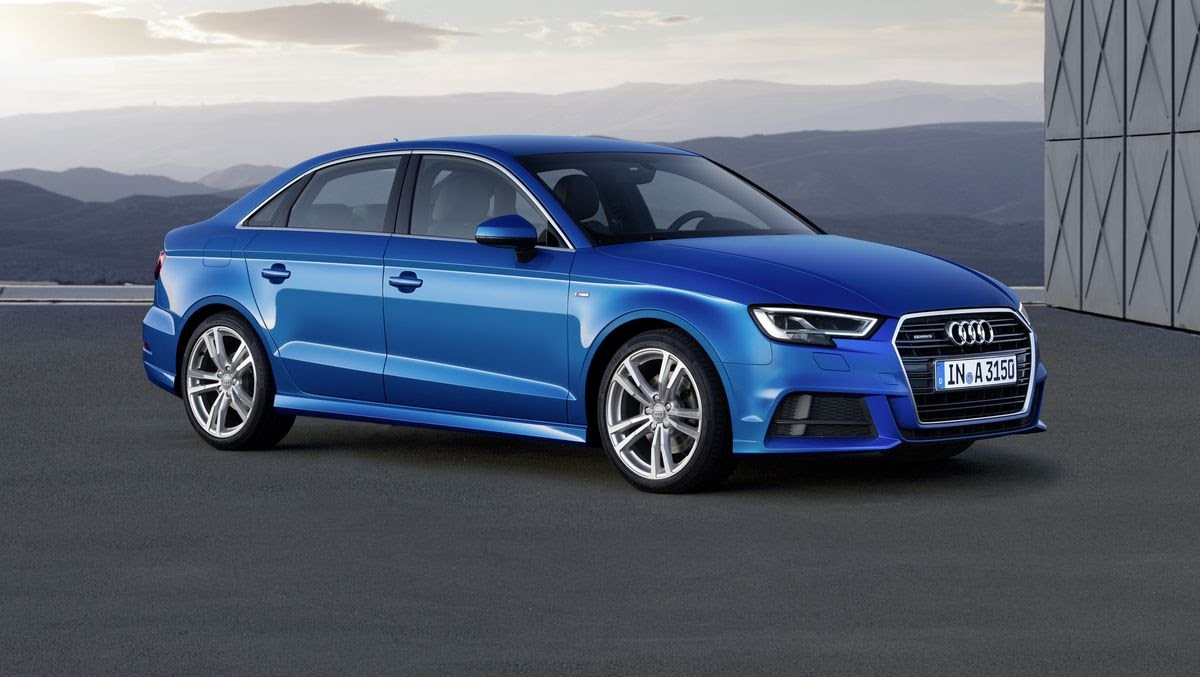 Available since May 2005, the Audi A3 is a decidedly fun car with all the handling and sportiness of the legendary German brand. The vehicle gained traction with an interior on par with the A4 in terms of class and interior volume. If you're considering purchasing an Audi A3 to run around town with a car that can park nearly anywhere, you might be wondering how the used Audi A3 prices compare to the new models. You can get an A3 with many of the same features as a 2020 model for an (average) $15,474 less than the 2020 model. That's a savings of 42%!
Below you will find average prices and mileage for each used model.
How much can you save buying a used A3 sedan?
---
DOWNLOAD THE APP
The CoPilot app is the smartest way to buy a car. Search all listings in your area, get notified about deals, new listings, and price drops, or chat with one of our copilots for some hands-on advice.
---
2020 Audi A3 Sedan Quick Look:
The 2020 Audi A3 varies in cost from $33,000 to $56,000 with four engine options and a long list of available features. The 2020 Audi A3 gained nominal changes to the lineup with a deletion of the convertible option. The A3's design was last refreshed in 2015 and has gained a few standard features over the years such as heated seats and more usb ports.
Standard Features for the 2020 Model
MMI infotainment system
Android Auto
Apple CarPlay
2 USB ports
Bluetooth
7-inch screen
10 speaker audio system
HD Radio
Satellite radio
Forward collision warning and brake assist
Audi Pre Sense Basic Imminent collision preparation
Rearview Camera
Heated front seats
2016 Audi A3 Sedan VS. New
2016 Audi A3 MSRP when new: $36,985
2016 Audi A3 Average Used Price: $21,511
Savings: $15474 or 42%
How much you save by buying a used 2016 Audi A3
The 2016 Audi A3 can hang with some of the best new cars in terms of modern amenities and safety features. After almost half of the original price of one of the best compact luxury cars on the market, you can ride around in a well appointed Audi A3 for around $21,511. This represents an enormous 42% of savings.
Newer features the 2016 Audi A3 lacks
What you will give up is the comprehensive safety suite, the new styling of the 2020 models and the inclusion of Android auto and Apple CarPlay into the infotainment system of the car. However, you could easily remedy some of these problems by having a shop install a head unit into your car that upgrades your experience to include a backup camera, Android Auto and Apple CarPlay.
Is buying a used 2016 Audi A3 a good deal?
If you're concerned about mileage, picking up a solid used car in this price range allows you some flexibility to pick up an extended warranty to help offset any major repairs.
2017 Used Audi A3 Sedan VS. New
2017 Audi A3 MSRP when new: $36,954
2017 Audi A3 Average Used Price: $24,244
Savings: $12,709 or 35%
How much you save by buying a used 2017 Audi A3
You can save $12,709 by purchasing a used 2017 A3, which is a staggering 35% less than when it was new. In a matter of 3 years, which is not that long, this sport sedan stalwart loses nearly half its value while still offering a host of amazing features.
Newer features the 2017 Audi A3 lacks
Audi made more standard features available on the A3 for the 2017 model year in order to make it more competitive in the midst of competition from BMW and Toyota. Features like a new base engine and transmission, a better infotainment system, and standard safety features as well as a rearview camera and parking sensors were made available on the lower trim levels of the 2017 A3. For a price that is marginally higher than the 2015 model, you will enjoy the benefits of lower mileage on average and these few additional features.
Is buying a used 2017 Audi A3 a good deal?
Compared to new models, you can still get many of the same features (again, missing out on active safety tech and Android Auto/CarPlay) but still get that A3 athleticism and handling for over 30% less cash. For about the same amount of money you can slide into the available sedan, convertible, and hatchback plug-in hybrid models.
---
DID YOU KNOW?
Most car dealerships are independently owned and operated, so you might pay thousands more in fees at one dealership than at another. Here's how to find a good car dealership.
---
2019 Used Audi A3 Sedan VS. New
2019 Audi A3 MSRP when new: $38,987
2019 Audi A3 Average Used Price: $30,052
Savings: $8,935 or 23%
How much you save by buying a used 2019 Audi A3
If you decide to roll with a used 2019 A3, you will reap the benefits of a 23% lower price vs. new. That's 8,935 reasons to go with a used A3.
Newer features the 2019 Audi A3 lacks
For 2019, the story remains remarkably similar to the 2020 models. You still get items like heated front seats and the full safety suite offered as well as the RS 3 performance model available in the line-up.
Is buying a used 2019 Audi A3 a good deal?
The 2019 Audi A3 is nearly identical to the newest model in styling, safety, and performance. Many A3s in this year come with the benefit of lower mileage, with some examples being in the 20k to 30k range - which is extremely low. So, low mileage examples, fully loaded and 23% less than new? Sounds like a great deal.
---
PICK THE RIGHT USED YEAR MODEL
Every vehicle has a "sweet spot" where it's cost-to-reliability ratio is best. See how much you can save buying nearly new vs. new with CoPilot Compare, the easiest way to compare different year models of the same vehicle.
---
Which model of Audi A3 sedan is best to buy used?
Dollar for dollar the 2017 A3 is the best deal of the bunch. You get to enjoy substantial dollar savings while also enjoying the advanced technology and safety features that were offered in 2017 models. There is no major difference in fuel economy nor the powertrain, unless you consider the lack of the RS 3 models. Check out CoPilot Compare to see the best A3s in your area today.