The Top 3 Car Brands You Can Rely On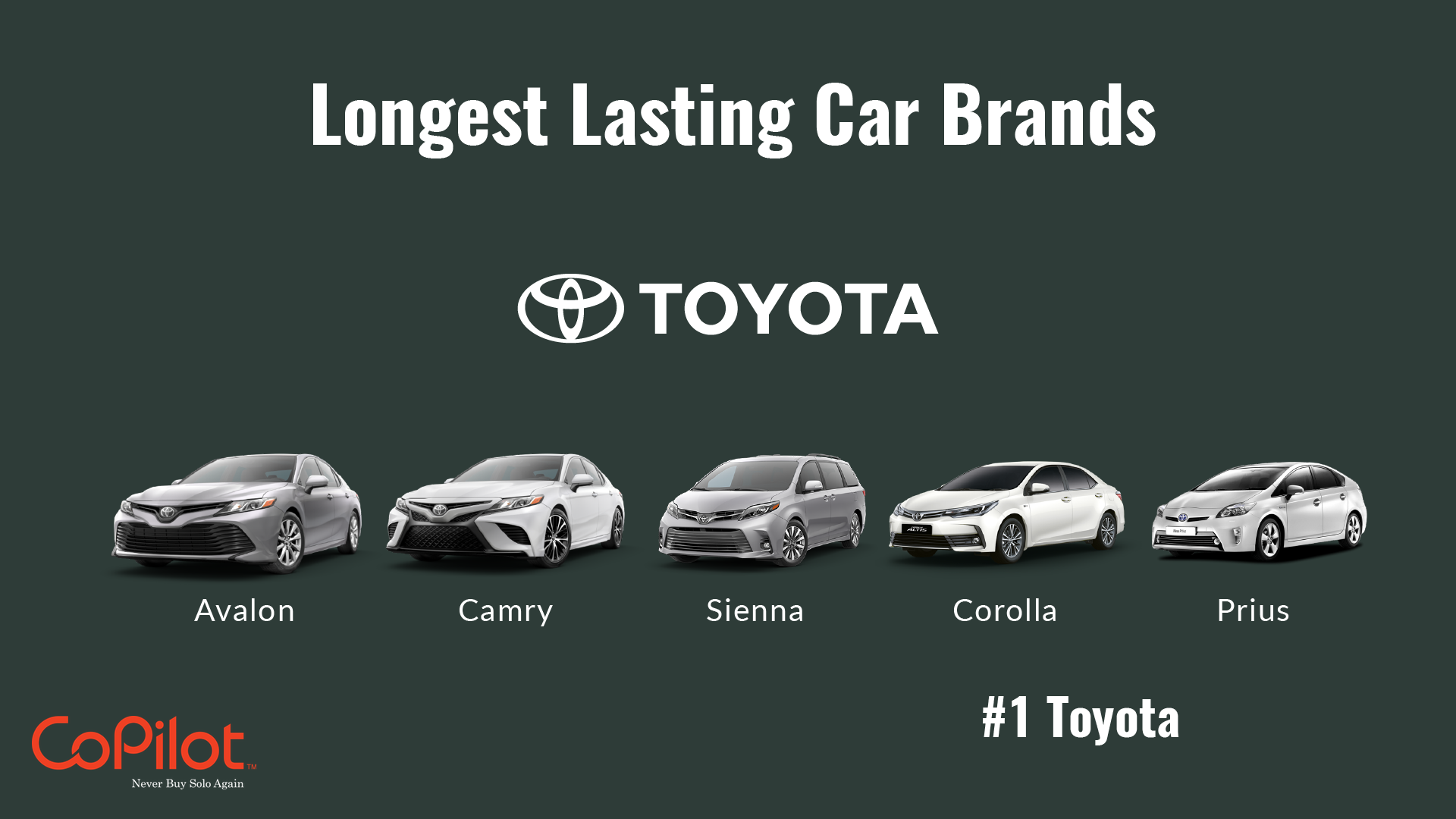 When you look at the long history of the automotive industry, there are a few names that stand out among the crowd.
Over the years, there have been a few long-lasting and consistently-reliable vehicles and brands that stand the test of time and have proven themselves worthy of praise.
There's a reason why the three brands that we're going to be discussing in this article are considered three of the most reliable vehicle manufacturers in the world.
If you're in the market for a new or used car, take a look at the offerings of Toyota, Lexus, and Honda — the top three longest lasting and most reliable vehicle manufacturers.
1. Toyota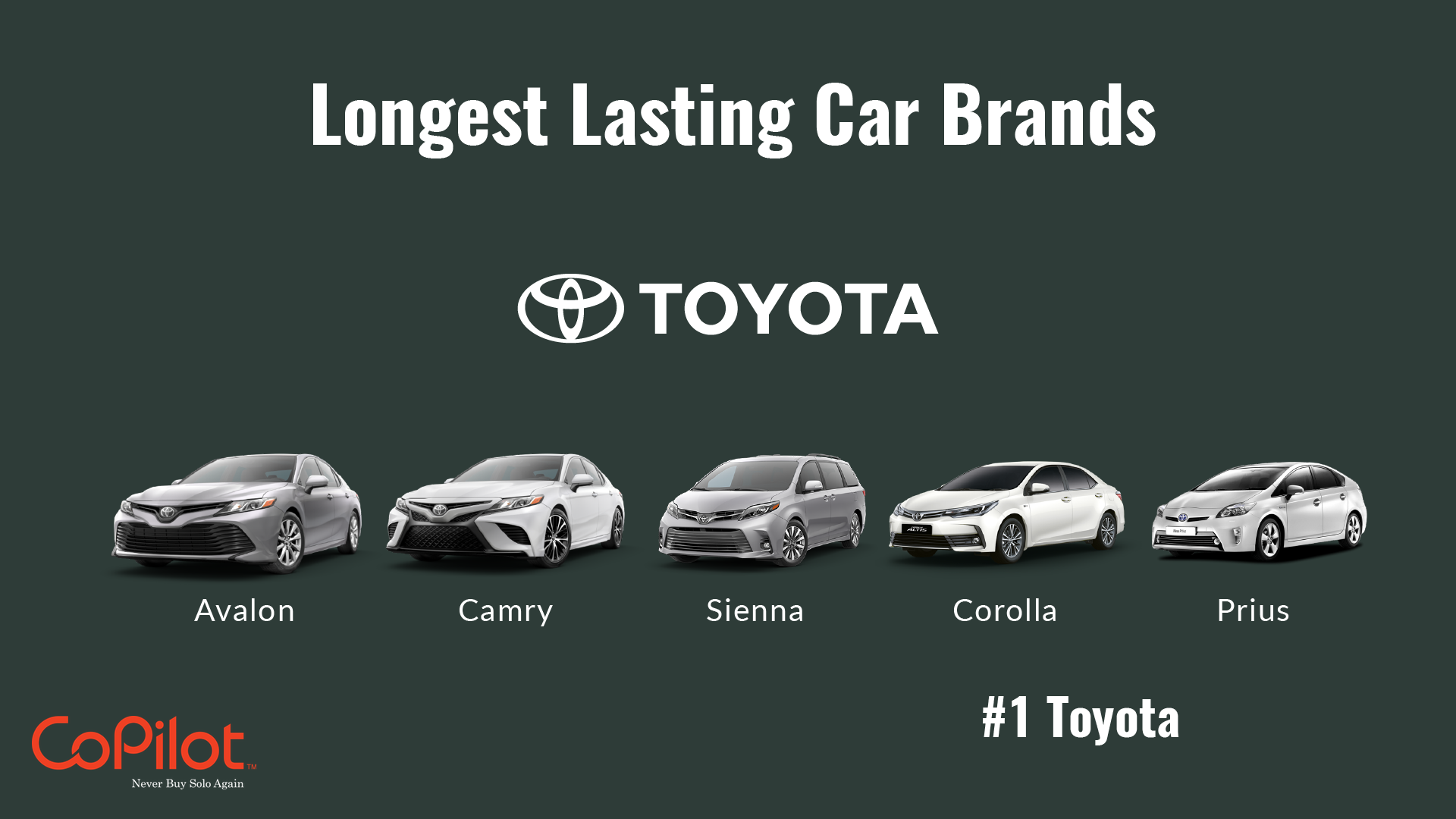 There's a reason behind Toyota's stellar reputation in the automotive world:
Toyota makes the longest-lasting cars and trucks found anywhere on the planet. A Toyota vehicle has the ability to reach an average of more than 200,000 miles, according to New York-based Mojo Motors.
That's some phenomenal longevity from a car, and it's that longevity that makes a Toyota a consistently-solid choice for anyone looking to buy a used vehicle.
Some buyers balk when they see a used car with more than 100,000 miles. But if that car is a Toyota, you can still get a lot of life out of it.
Here are a few of Toyota's most reliable cars:
Toyota Avalon: The Avalon was the only car in the top 10 longest-lasting vehicles that was not an SUV or truck.
Toyota Camry: The Camry has ranked as one of the most dependable vehicles over the past three years. Per 100 vehicles, the Camry had the fewest number of problems. Camrys are relatively common to see about town, and for a good reason: dependability is the mark of a sturdy vehicle.
Toyota Sienna: The Sienna earns a near-perfect predicted reliability rating of 4.5 out of 5 from JD Power. You want a stable and reliable car if you're going to be traveling a lot.
Toyota Corolla: The 2020 Toyota Corolla has a perfect predicted reliability rating of 5 out of 5 from JD Power. A perfect score is not easy to come by. It speaks both to the fantastic reliability of Toyota and, as one of its signature makes, the Corolla as well.
Toyota Prius: The Prius achieved an impressive five star Euro NCAP safety rating in 2016. The Prius is one of the most environmentally friendly hybrid cars on the planet with outstanding fuel efficiency.
2. Lexus
Lexus has ranked at the top for several years.
Most owners seem to be very satisfied with their purchase of these luxury vehicles. They even have a great CPO program, which ensures that all of their Certified Pre-Owned Vehicles are quality cars that will serve the buyer well.
Lexus consistently ranks the highest for a luxury car manufacturer. That's all well and good on its own. However, Lexus continues to impress by beating out traditional models from Honda and Nissan as well, making it a winner across the board.
All Lexus models in 2019 scored above average in terms of reliability, meaning that when driving a Lexus, you can rest easy knowing that you're in a quality machine.
Here are some of the most reliable Lexus vehicles:
Lexus RX 350: This vehicle continues to win awards against similar midsize luxury SUVs, due to its overall reliability and a wide variety of options. A good midsize SUV is perfect for a small family. But when you're carting around your kids, you want to make sure you're in a safe and reliable vehicle. The scores received by the RX 350 show that you're in good hands.
Lexus CT 200H: The CT 200H received a 5-star dependability rating from JP power as well as a top award in the small premium car category.
Lexus GX: The Lexus GX is a vehicle that has been expressly noted as having excellent reliability. It received an outstanding predicted reliability rating of 4.5 out of 5.
Lexus LX: This is another Lexus vehicle that scored at the top of the range reliability rating. It received an impressive 4.5 out of 5, making it one of the most reliable vehicles on the road.
3. Honda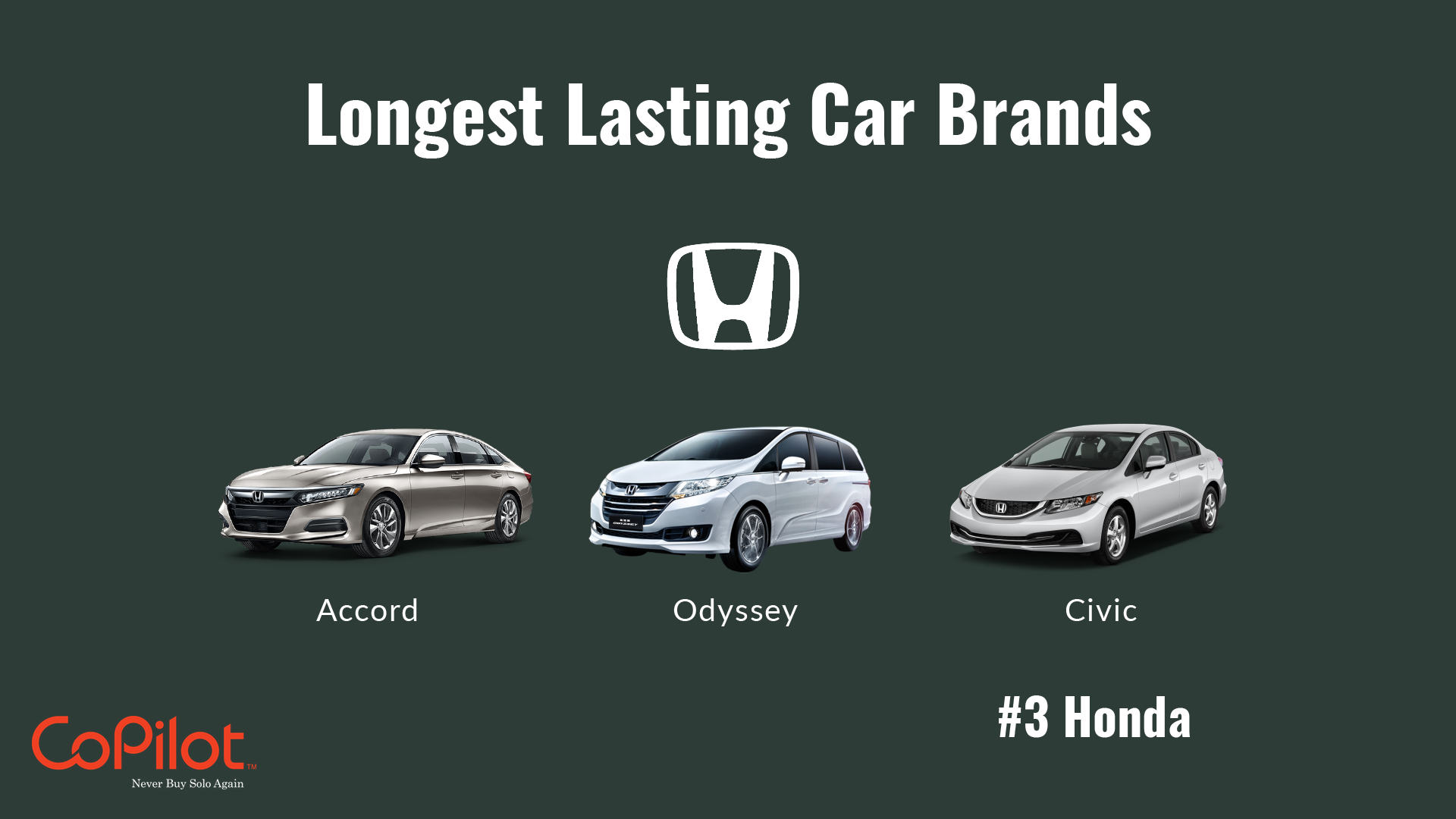 Honda is a name that has become synonymous with quality. This Japanese manufacturer has been around since the 40s and has spent the last 70+ years building a solid reputation for amazing vehicles.
Honda vehicles also score very well in studies by JD Power and Consumer Reports. Traditionally, Honda has always fared well when it comes to reliability, which is why it is such a respected brand.
They also have a strong CPO program with no deductible and an extended powertrain warranty coverage period of seven years or 100,000 miles.
Here are a few of Honda's most reliable cars:
Honda Accord: According to research from CarComplaints.com, the Honda Accord has had very few complaints from 2013 to present, with most of the reported issues being related to interior accessories.
Honda Odyssey: According to Cars.com, the Honda Odyssey scores very well, with a 4.6 out of 5 rating, making it one of the most popular vehicles in Honda's impressive array.
Honda Civic: The Honda Civic rates 5 out of 5, ranking it first out of a total of 36 for compact cars. The severity and frequency of repairs are also much lower than other vehicles, making the Civic a smart buy.
In Conclusion
When it comes time to buy a new or used car, there's always the question of what kind of vehicle you should be searching for.
Regardless of personal loyalty or attachment to a brand, you want one thing overall: reliability.
When you look at Toyota, Lexus, and Honda, you see unrivaled levels of reliability — a quality that shines through their catalogue of vehicles.
Whether you're looking for a new car, a Certified Pre-Owned vehicle, or a used car, you should start with these three brands.
To find a list of Toyotas, Lexus, and Hondas in your area, head to CoPilot!