Which Years Of Used Chevy Silverados Are Most Reliable?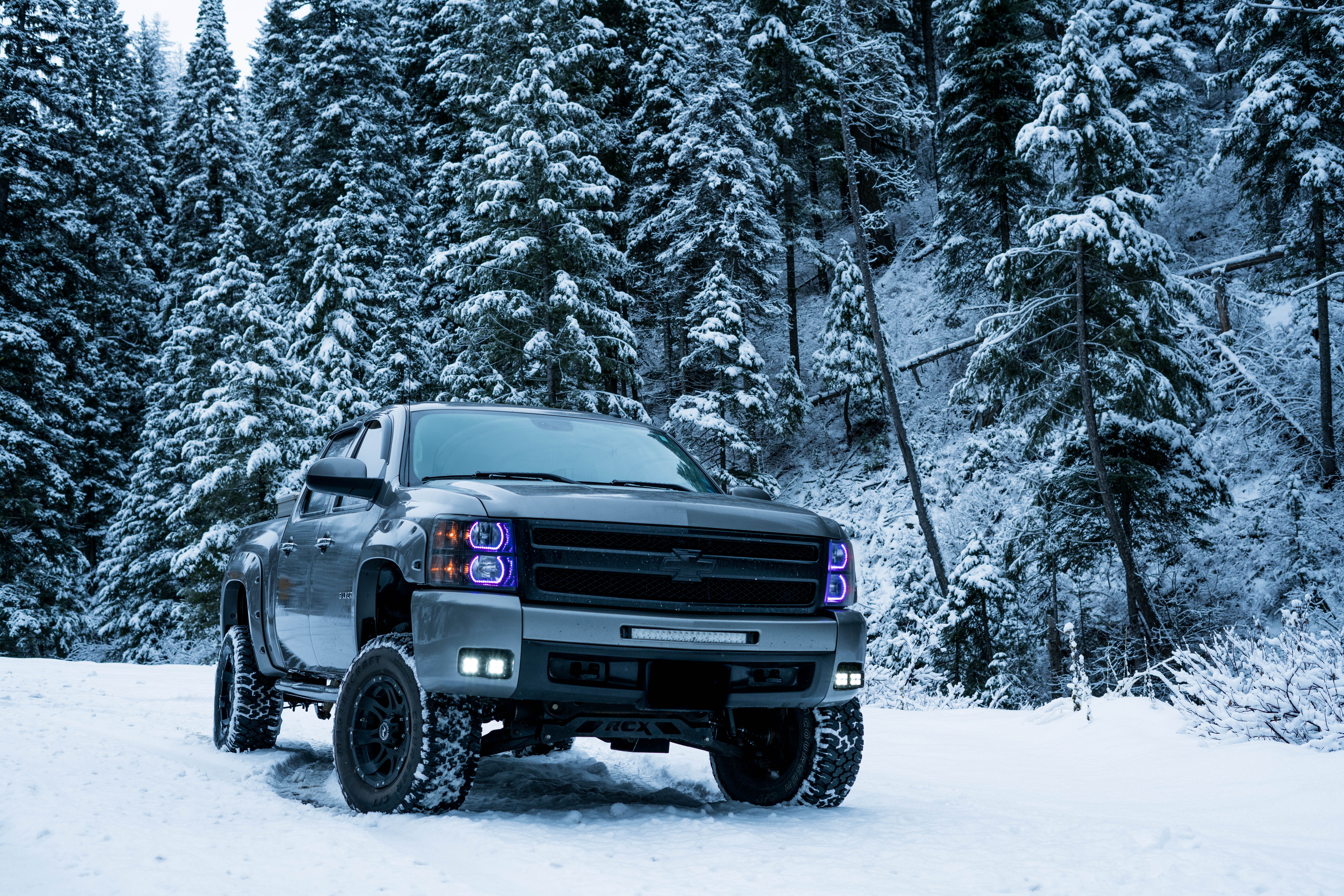 Photo by Drew Lindsley on Unsplash
Pickup trucks are some of the most popular vehicles in America, with the Ford F-150 leading the sales charts year after year. However, there's more to pickup trucks than Ford's market offering. If you're looking for a full-size work truck that gets the job done, it's hard to go wrong with the Chevrolet Silverado.
As one of the most popular trucks in the States, the Chevy Silverado was introduced in 1999 and has remained a fan-favorite ever since. Chevy has done a great job of refining and updating the Silverado series over the years, and it is now on its fourth generation.
So you're asking: what year Silverado is most reliable?
If you're looking for the most reliable year of the Chevy Silverado, you've come to the right place. Like all long-running series in the market, some Silverado years are more reliable than others. So we take a look at every Silverado and determine which models are worth buying as used.
The Most Reliable Chevy Silverado Years
Below, we look at the four generations of the Silverado pickup truck and highlight which ones you can safely buy as used and which ones to avoid absolutely.
---
DOWNLOAD THE FREE APP
The CoPilot car shopping app is the smartest way to buy a car. Get a curated list of the best cars for sale in your area, as well as notifications if a similar vehicle is listed nearby at a lower price. CoPilot is the smartest way to shop for used cars. 
---
1999-2006 Chevy Silverado
The first generation of Silverado marks a whole new era of the storied pickup truck series. Chevy previously sold the GMT400 C/K trucks, but they eventually bowed out for the Silverado series. With that said, the first Silverado generation was lauded for its heavy-duty nature and reputation for longevity. But are they reliable?
The debut 1999 Silverado model was an improvement over the old C/K trucks in all aspects. Many owners of the 1999 Silverado had glowing praises for the truck, as shown on Edmunds. They claimed their 1999 truck had reached over 170k miles, which is truly impressive for an older model. Over at CarComplaints, the 1999 Silverado collected over 2,000 complaints and 17 recalls.
Unfortunately, the rest of the lineup had some severe issues. According to CarComplaints, the 2000 to 2006 Silverado models are all "Clunkers" with a wide range of issues like knocking noises from the engine, excessive oil consumption, transmission issues, and many others.
Overall, the first generation Silverado was a success for Chevy, but remember that these are older models with their fair share of issues.
2007-2013 Chevy Silverado
The second generation of the Silverado pickup truck offered various improvements, such as more powerful and efficient engines, a more inviting cabin, and better braking and handling.
For this generation, we highly recommend the 2007 model year. According to Consumer Reports, the 2007 Chevrolet Silverado 1500 has a reliability rating of 4.0 out of 5.0 and an owner satisfaction score of 3.0 out of 5.0. Owners praised the 2007 Silverado for its refined and very quiet ride and comfortable seats, making it an ideal truck for long drives.
Next, the 2008 Silverado was also another winner for Chevy. The 2008 Silverado was a recipient of CarComplaints' "Pretty Good" seal with only 400+ NHTSA complaints and a mere two recalls. Its number one issue was excessive oil consumption, but the rest were mostly minor complaints. Even with the Z71 transmission that caused so many problems for a lot of people, the 2008 Silverado remains a solid pick for a used pickup truck.
Finally, the 2012 model is another excellent option for those asking what year Silverado is most reliable. It's powered by a 315-hp, 5.3-liter V8 engine mated to a six-speed automatic transmission. Although it only gets 14 mpg in fuel economy, the 2012 Silverado features excellent towing capacity. Consumer Reports rated this truck a reliability rating of 3.0 out of 5.0.
2014-2018 Chevy Silverado
The third-generation Silverado built on the roaring success of the previous generations. Chevy focused on making its popular truck series into a more comfortable and safer machine. At this point, Chevy has refined and upgraded the Silverado truck, and it became the go-to option for many truck enthusiasts.
Unfortunately, in terms of reliability, the third generation Silverado failed to impress. For instance, the debut model for this generation, the 2014 Chevrolet Silverado 1500, received a reliability rating of 2.0 out of 5.0 from Consumer Reports. Over at CarComplaints, this truck received more than 2,000 NHTSA complaints, and a staggering 20 recalls. It had a wide range of problems, from busted A/C systems to transmission woes.
Meanwhile, the 2015 Chevrolet Silverado 1500 received fewer complaints than the 2014 year but was still a subject of a mindblowing 23 recalls. Consumer Reports also rated the 2015 Silverado with a dismal 1.0 out of 5.0. What year Silverado is most reliable? Well, it's certainly not the 2015 model year.
Unfortunately, the rest of the third-generation Silverado didn't fare well in long-term reliability. However, that doesn't mean this generation will not last; it's just that you're more likely to run into serious reliability problems.
---
THE BEST USED SUVS UNDER $10,000
We looked into price, reliability, features, and more to create this list of the best used SUVs under $10k on the market today. Take a look - some of the best used SUVs have gone mostly overlooked or forgotten. 
---
2019-Present Chevy Silverado
Chevy had to completely redesign the Silverado for its latest, current generation to compete with its rivals. The Silverado features improved power delivery and smoother ride quality for this gen. It also had a slight improvement in fuel economy (1 mpg) for the 5.3-liter V8 engine.
Thankfully, the current-gen Silverado has improved in terms of reliability. CarComplaints said the 2019 Chevrolet Silverado 1500 had 700+ complaints and ten recalls. Its top three main issues were faulty brakes, lifter problems, and it tends to slam when switching gears. Unfortunately, Consumer Reports didn't think the 2019 Chevrolet Silverado was reliable at all and gave it a poor rating of 1.0 out of 5.0 in predicted reliability.
---
THE CHEVROLET SILVERADO 1500 YEARS TO AVOID
If you're purchasing a Chevy Silverado 1500, you're expecting a ride with strength, style, and durability. Unfortunately, not all year models will give you this. Here are the Chevy Silverado 1500 years to avoid.
---
Meanwhile, the 2020 Chevrolet Silverado 1500 also received poor scores from Consumer Reports, with a reliability rating of 2.0 out of 5.0, citing various component failures. However, owner satisfaction is 3.0 out of 5.0, reliably demonstrating Chevy's brand loyalty among its fans.
Overall, the present generation of the Chevy Silverado is doing well in the market. However, be prepared to shell out some serious cash since newer Silverados are expensive.
---
---
Get a Curated List of the Best Used Cars Near You
The CoPilot car shopping app is the easiest way to buy a car. Tell us what you're looking for and we'll search the inventories of every dealership in your area to make you a personalized list of the best car listings in your area.
Only looking for newer models? CoPilot Compare is the search engine for nearly-new cars. Only see cars five years or newer with low mileage — CoPilot Compare is the best way to find off-lease, early trade-in, and CPO cars.
The best part? CoPilot is built using the same technology that dealerships use to buy and sell their inventories, so we have more info on each vehicle than competitors. CoPilot doesn't work with dealerships, so there are no sponsored posts or other shady practices — just the most info on the best cars. Check out our About Us page to see how CoPilot works.