How much should you pay for a used 2015 Chevy Colorado?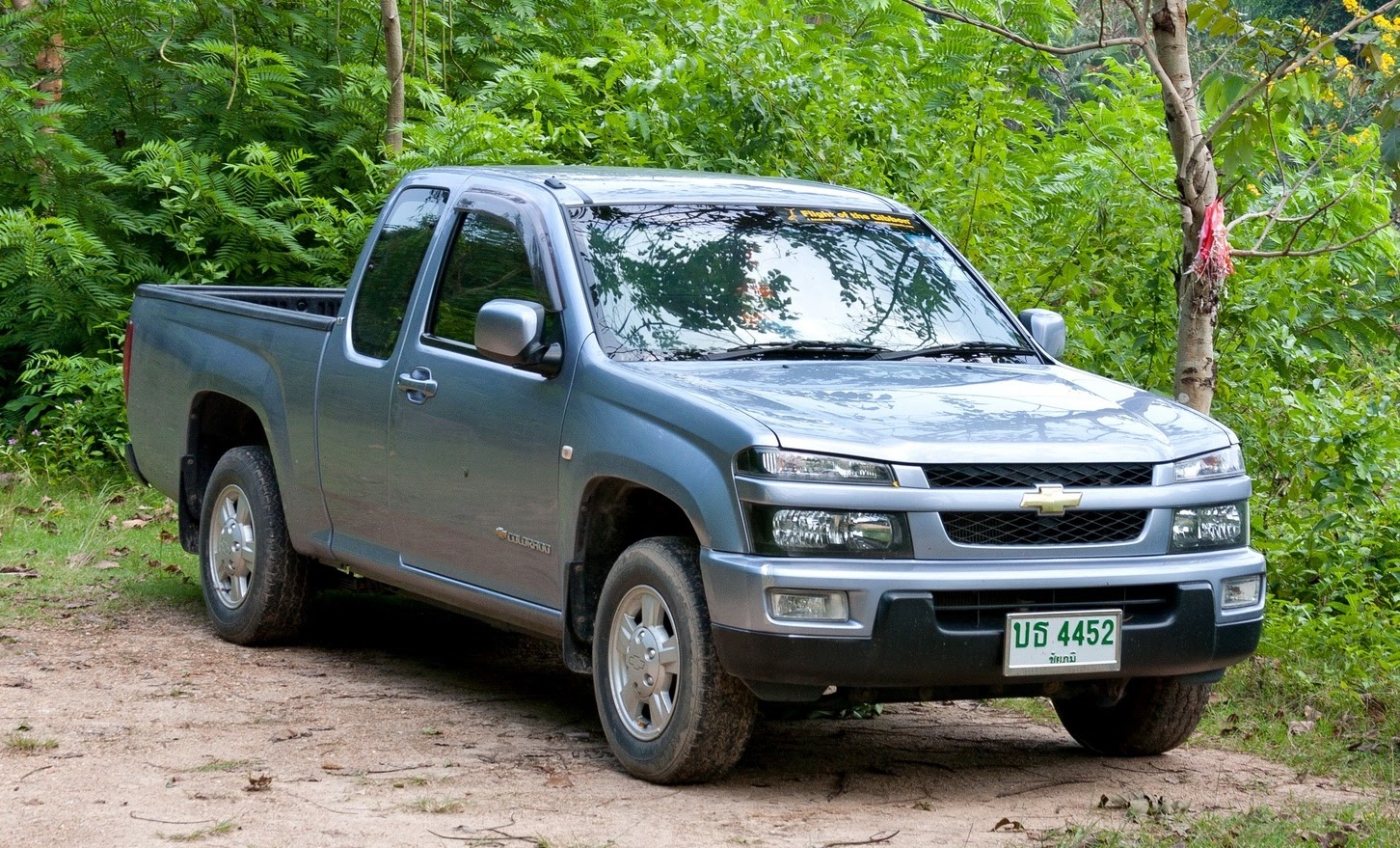 The Chevy Colorado received a much-needed facelift for the 2015 model year, making it one of the more capable and stylish compact pickup trucks. Not everyone needs a full-sized pickup truck, or the gas bills that come with one, but that doesn't mean you'll never need a flatbed, towing, or off-roading capabilities. 
The Chevy Colorado packs a lot of the utility of a full-sized pickup into a smaller body, resulting in better gas mileage and a lower price. If you aren't completely sure you need a Silverado, then the Chevy Colorado might be the wise decision for you. And CoPilot search will help you make a wise decision by not overpaying for a pre-owned 2015 Chevy Colorado.
How much does the average used 2015 Chevy Colorado cost?
Certified Pre-Owned: $26,070
Savings vs. new: $10,070
By buying a certified pre-owned 2015 Chevy Colorado, you can expect to save an average of 28% over a brand new 2021 Colorado. That is a pretty big savings for a current generation compact pickup truck, and a CPO will come with additional years of warranty coverage, and the average listing has just over 40,000 miles on the odometer.
Uncertified: $24,444
Savings vs. new: $11,696
You can save even more money if you can find a reliable 2015 Chevy Colorado that isn't certified by Chevrolet. On average, you'll be saving 32% off the MSRP of a 2021 Chevrolet Colorado. But the tradeoff for those savings is the lack of any warranty and significantly higher mileage on average.
What's the average mileage for used 2015 Chevy Colorados?
Average Certified Pre-Owned Mileage: 41,922
Average Uncertified Mileage: 72,108
---
THE BEST USED SUVS UNDER $10,000
We looked into price, reliability, features, and more to create this list of the best used SUVs under $10k on the market today. Take a look - some of the best used SUVs have gone mostly overlooked or forgotten. 
---
What factors affect used prices the most?
Certified/Non-certified status
The original manufacturer's warranty on any 2015 Chevy vehicle has expired by now, so the only warranty protection you can find on a pre-owned 2015 Colorado will be through Chevrolet's certified pre-owned program. 
To be certified, a car must pass a rigorous inspection, and be reconditioned by Chevrolet. Once it has met those requirements, it receives a 6-year/100,000-mile powertrain warranty with roadside assistance, a 12-month/12,000-mile bumper to bumper warranty, and a scheduled maintenance program. 
With a car well beyond its original warranty date, the peace of mind from knowing your car is protected might be well worth the extra cost of around $1,600 on average. 
---
IS GAP INSURANCE WORTH IT?
Gap insurance can prevent you from making payments on an already-totalled car, but is gap insurance worth it? We break down what gap insurance is, if it's worth it, and more - simply and with plenty of examples. 
---
Trim levels & features
The 2015 Chevy Colorado comes in three different trims: Work Truck (WT), LT, and Z71
2015 Chevy Colorado WT
You might not expect much from a trim that stands for a work truck, but the 2015 Chevy Colorado WT does have a few bells and whistles. 
It features a 4.2-inch infotainment screen, USB and aux to connect your phone, automatic headlights, air conditioning, and a power adjustable driver's seat with cloth upholstery. It also includes a standard backup camera, despite being released years before that became required equipment. 
Optional packages can add Bluetooth connectivity for your phone, an EZ-Lift tailgate, cruise control, and upgraded 16-inch alloy wheels. All trims of the 2015 Colorado are available in front-wheel drive or all-wheel drive with either a 2.5L 4-cylinder with 200hp, or a 3.6L V6 with 305hp. On average, you can expect to pay a little under $20,000 for a pre-owned 2015 Chevy Colorado WT.
2015 Chevy Colorado LT
The Colorado LT includes all the standard and optional features from the WT model. It also adds 17-inch alloy wheels, power-adjustable mirrors, and a tilt-and-telescoping, leather-wrapped steering wheel. 
The infotainment system is upgraded to an 8-inch touchscreen, with satellite radio, Pandora radio, additional USB ports, and steering wheel media controls. Options include heated front seats with lumbar support, remote start, and safety features like forward collision alerts and lane departure warnings. For these upgrades, you can expect to pay about $23,500.
2015 Chevy Colorado Z71
The Colorado Z71 includes the LT features but has more of a focus on off-road capabilities. The Z71 comes with a beefed-up suspension ready for off-roading, hill-descent control, and distinctive styling. With all of its premium features, the average 2015 Chevy Colorado Z71 sells for about $25,000.
---
FEEL SECURE IN THE CAR YOU CHOOSE
CoPilot's proprietary buy grades account for price, mileage, and features to show you how good of a deal a vehicle is compared to the other listings in your area.

We'll also show you if there are similar vehicles nearby at a lower price, so you're always sure you got the best deal. The CoPilot app is the smartest way to buy a car. 
---
Mileage
From our CoPilot data, we can see that the average certified pre-owned 2015 Chevy Colorado depreciates by about $1 every 4 miles it has been driven. At this rate, for every 10,000 miles you should expect to pay about $2,552 below MSRP on a CPO 2015 Chevy Colorado compared to a new 2021 Colorado. If you're buying a non-certified pre-owned model, you should expect to save $1,622 for every 10,000 miles.
The easiest way to find reliable 2015 Chevy Colorados in your area
Want to see the math behind which year model of Chevy Colorado you should buy? Check out CoPilot Compare, the search engine for nearly-new cars. We'll break down your savings for each used year model of Chevy Colorado and search all the dealerships in your area for the best deals.
The best part? CoPilot is built using the same software that dealerships use, so you'll get access to data you can't get elsewhere, like how long a car has been on the lot or if there are better-priced alternatives nearby.
 Also, CoPilot doesn't work with dealerships, so there are no 'promoted' or 'sponsored' listings - just the best cars in your area. Learn more about how CoPilot works on our About Us page.