Ford 2.7 Ecoboost Problems
The most common problems and how to spot & avoid them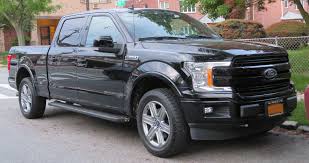 2018 Ford F-150 2.7L EcoBoost by Kevauto - CC-BY-SA-4.0

Most people associate turbos with supercars or muscle cars, but they're starting to show up in commuter sedans and pickup trucks, but manufacturers are more frequently using turbochargers to pack some serious punch into small engines, increasing power while keeping fuel efficiency high.
One of the manufacturers who've bought into the turbocharger craze is Ford, who has crammed a turbo into everything from a diminutive 3 cylinder to the fire breathing, race-bred V-6 that's found in the Ford GT supercar.
Central to their lineup is the 2.7L Ford EcoBoost V6 engine that's found on many of their most popular vehicles, like the F-150 and Ford Edge.

While the 2.7 EcoBoost is as reliable as comparable, non-turbo-charged engines (more on this later), there are some problems to look out for if you own or plan to own a car or truck with the 2.7 EcoBoost.

We'll cover the most common problems with the Ford 2.7 EcoBoost engine, as well as how to diagnose them.
---
TRENDING
If you're looking at used 2016 Toyota Rav4s, here are the most common problems you should know about, as well as the cost to fix each and how to avoid them.
---
Popular Vehicles with 2.7 Ford Ecoboost engines
2.7L Ecoboost engines are available on the following vehicle models:
Ford F-150
Ford Bronco
Ford Edge Sport
Ford Edge ST
Ford Fusion Sport
Lincoln MKX
Lincoln Continental
Lincoln Nautilus
The most common problem with 2.7 Ecoboosts: Valve guide defects (2016-2017 models)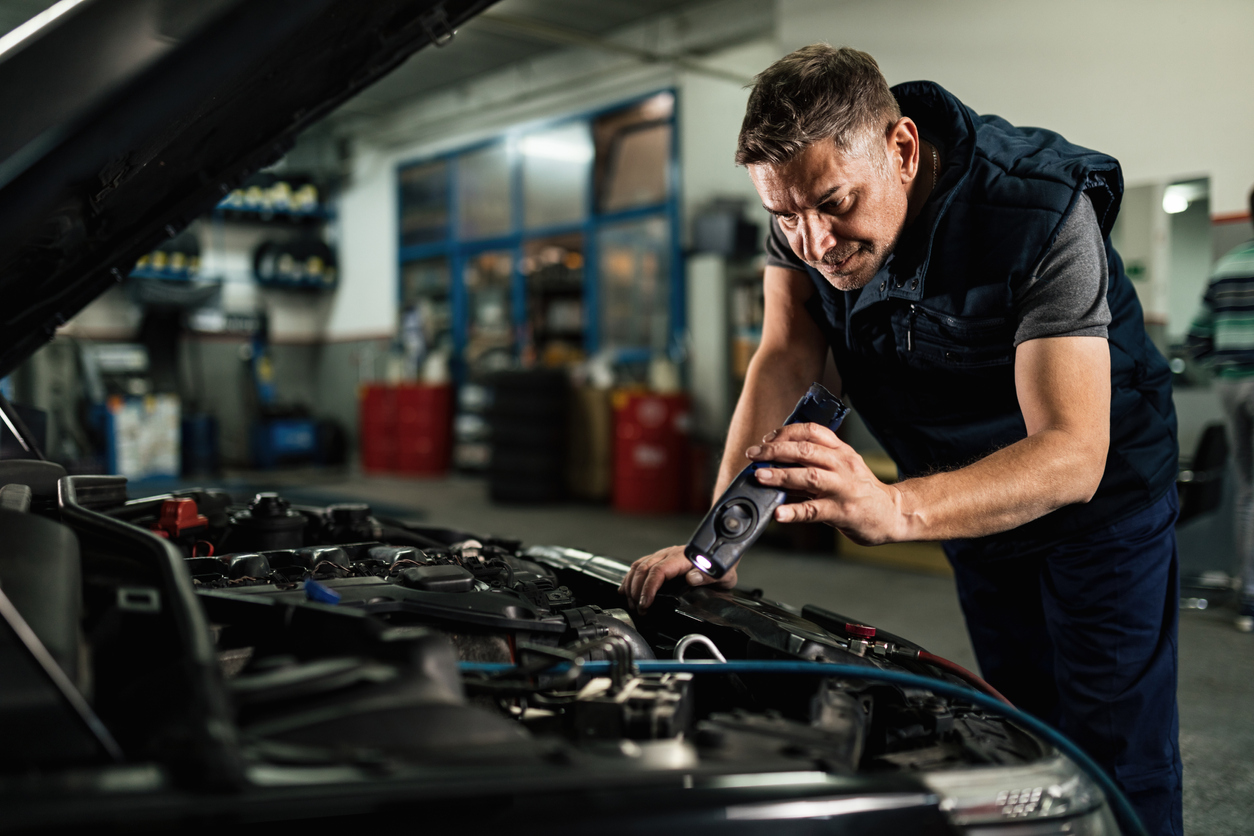 2.7 Ecoboost engines built from April 2016 to January 2017 have a major defect with the cylinder head valve guides. This defect allows oil to leak into the combustion chamber and then burn off.
This issue causes oil consumption to go up, burning through a quart every 3000 miles, which is way above normal for a newer engine and should be a cause for alarm for anyone who is experiencing this level of oil consumption. 
How to spot a valve guide defect
This one's easy - look for blue smoke coming out of the exhaust. This is the best indication that you've got a valve guide defect. If you feel the vehicle idling roughly, this may also be a warning that your valve guides are worn.
Cost to fix: Free
Since this issue was common for early-model EcoBoost engines, Ford released a Technical Service Bulletin (TSB)  to remedy the issue and get owners back on the road.
Simply take your car into a Ford dealership, ask them to check for TSBs, and they'll fix it free of charge. You can read the TSB here. 
---
RELATED
Here are the most common problems with used 2018 Ford Escapes, as well as the cost to fix each and how to avoid them.
---
Another common problem: Oil pan leaks (2015-2017 models)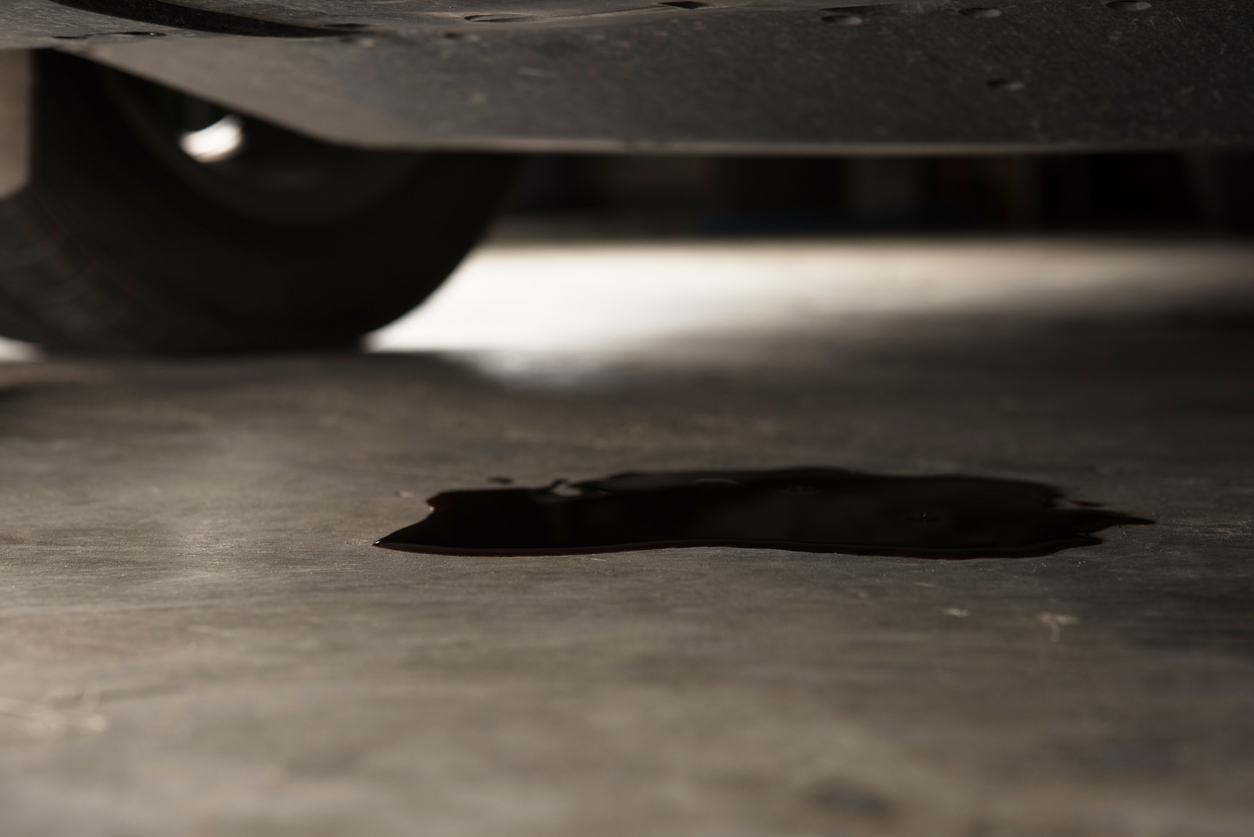 Some 2015-2017 Ford F-150 2.7 Ecoboost engines have an issue where the oil pan does not properly seal with the engine, resulting in an oil leak.
The oil pan is made of plastic and the block is made of aluminum and a seal is applied from the factory between these two different mediums to ensure no leakage. Since these are two different mediums and one is very soft (plastic), proper sealing between the two pieces is completely dependent on the sealant and not on a mechanical connection. If the sealant fails, the oil will immediately begin to leak. 
For 2.7 Ecoboosts made in 2018 or later, this issue was remedied with a different oil pan design - this problem is only present on Ecoboost engines made from 2015-2017.
How to spot an oil leak
This one's also easy to spot - look for dark spots on the driveway. The most common symptom of this is finding oil on the ground underneath the vehicle or on the chassis of the vehicle.

Even if you don't see oil leaking from the vehicle, you may still have a leak. Many owners never know oil is leaking because vehicles have underbody shields that catch the leaking oil before it hits the ground. The most reliable way to spot a leak is to take the vehicle in for service or an oil change.
Cost to fix: Free
Ford also issued a Technical Service Bulletin for this issue and it can be found here. 
---
DOWNLOAD THE APP
The CoPilot app is the smartest way to buy a car. Search all listings in your area, get notified about deals, new listings, and price drops, or chat with one of our copilots for some hands-on advice. 
---
How Can You Avoid These Issues?
The good news is that you can absolutely avoid these Ford 2.7 Ecoboost problems with a little bit of homework and due diligence. The oil leak is a perfect example of something that may not be seen or noticed by someone purchasing a vehicle with this engine unless the under vehicle shield is removed and inspected - not something usually done during a test drive.
The best way to avoid having major issues with a used vehicle that has this engine is to get it checked out by a certified local mechanic prior to purchasing. Look in your area for mechanics that offer pre-purchase auto inspection services.
Another way to check out potential issues is to give Ford customer service a call or visit a dealership and provide the VIN number to see if the TSB's have been addressed on the vehicle that you're interested in purchasing. If those problems have already been fixed, it'll be one less thing for you to worry about.
Are Ford Ecoboost engines reliable?
Overall, the Ford 2.7 EcoBoost engine is remarkably reliable, and most owners don't report any issues during the lifetime of ownership.
However, a rash of the problems listed above (and subsequent factory recalls) for the earliest models of engine gave the Ecoboost a reputation for unreliability, despite them actually being more reliable than most comparable engines currently on the market.
When comparing the 2.7 EcoBoost engine to other, similar engines, like Chevrolet's turbo-boosted 2.7L engine, the Ford comes out ahead in terms of reliability.
The easiest way to search for EcoBoost-equipped trucks in your area
For the easiest way to find exactly what you're looking for in a truck, check out the CoPilot car shopping app. Tell us exactly what you're looking for, from features to engine type, and we'll put together a personalized best-buy list of the best deals in your area.
No more sifting through hundreds of results looking for the perfect vehicle - we'll automatically notify you when then perfect listing hits the market, or when prices drop for a truck you've got your eye on.
The best part? CoPilot doesn't work with dealerships, and we don't make a penny when a car is sold through our app. This means no sponsored listings - just the best listings & most accurate information.