Here Are The Ford Explorer Years To Avoid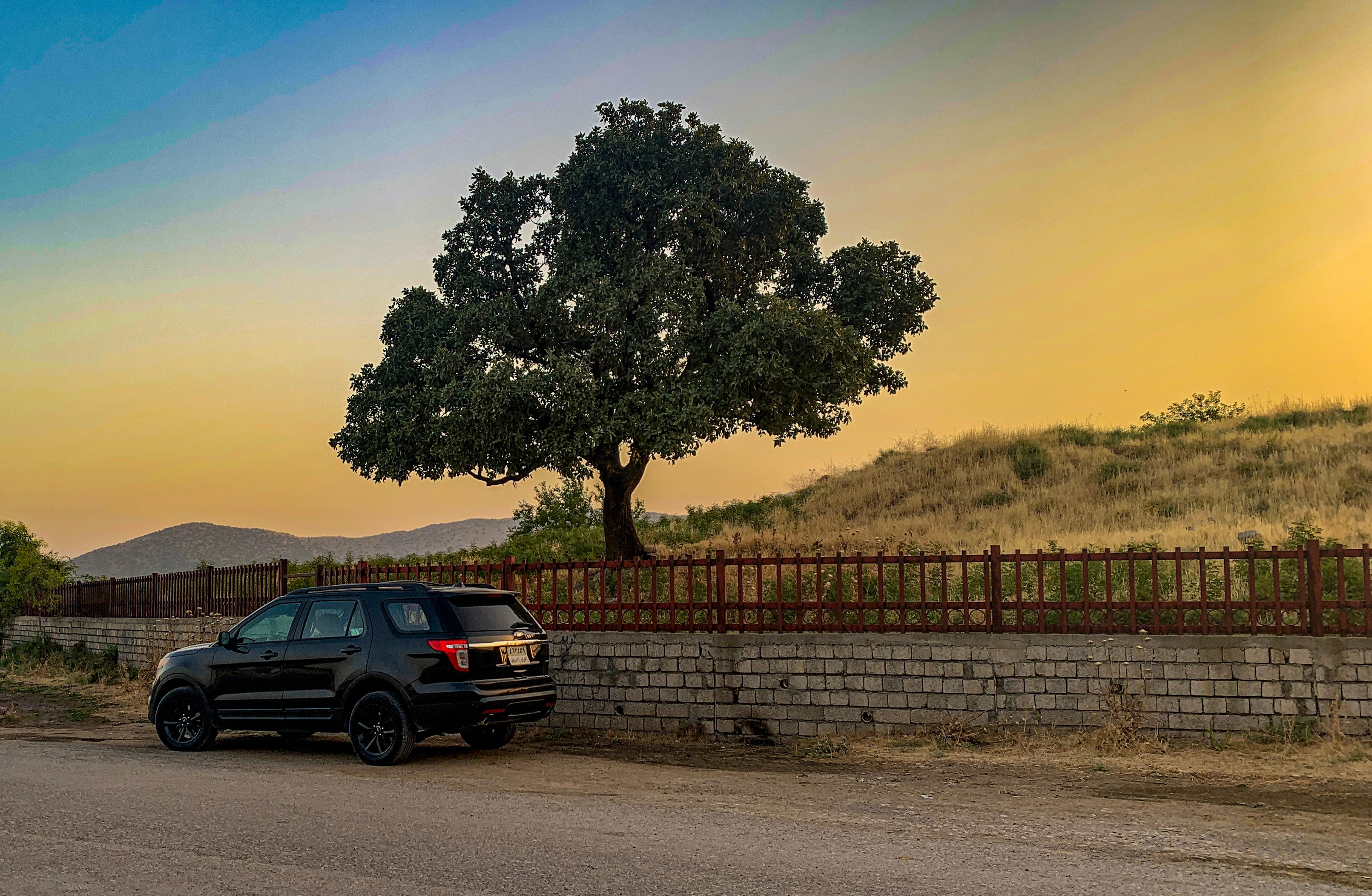 Photo by Haryad Abdullah on Unsplash
The Ford Explorer is one of the longest-running models from Ford. The first model debuted in 1991. It was a four-door SUV made to replace the outgoing two-door Bronco II. Today, it fills the gap that exists between the Ford Expedition and Ford Edge. 
Having been in production for a long time, the Explorer boasts one of the largest datasets for complaints regarding its model years. In this post, we'll provide all the information you need on Ford Explorer years to avoid. This will help you get the right model when shopping for a used Explorer. 
Quick Answer: Avoid Ford Explorer Year Models 2002, 2003, 2004, 2005, and 2006
Based on the number of complaints filed for each model year, we recommend avoiding the 2002, 2003, 2004, 2005, and 2006 Ford Explorers. All of these have complaints regarding the transmission, body/paint, interior accessories, wheels and hubs, drivetrain, windows and windshields, engine, brakes, and AC/heater. 
Serious transmission problems plague the 2002 Ford Explorer. As for the 2003, 2004, and 2005 model years, body/paint problems represented the highest number of complaints. The 2006 model year falls in the same category with the 2002 Explorer with the most number of problems involving the transmission. 
---
GET A CURATED LIST OF THE BEST LISTINGS IN YOUR AREA
The CoPilot app is the smartest way to buy a car. Tell us what you're looking for and we'll send you a curated list of the best used car listings in your area - no more scrolling through hundreds of listings looking for hidden gems. 
---
Which Year Models of Ford Explorer Are Safe to Buy Used? 
The Ford Explorer has been produced and marketed for about 30 years. It has remained a reliable vehicle that many buyers have fallen in love with. Most of the model years produced have recorded few complaints. Below are the examples that are safe to buy:
1991 Ford Explorer
1992 Ford Explorer
1993 Ford Explorer
1994 Ford Explorer
1995 Ford Explorer
1996 Ford Explorer
1997 Ford Explorer
1998 Ford Explorer
1999 Ford Explorer
2000 Ford Explorer
2001 Ford Explorer
2007 Ford Explorer
2008 Ford Explorer
2009 Ford Explorer
2010 Ford Explorer
2011 Ford Explorer
2012 Ford Explorer
2013 Ford Explorer
2014 Ford Explorer
2015 Ford Explorer
2016 Ford Explorer
2017 Ford Explorer
2018 Ford Explorer
2019 Ford Explorer
2020 Ford Explorer
2021 Ford Explorer
Most of the models sold in the first generation (1991-1994), second-generation (1995-2001), fourth-generation (2006-2010), fifth-generation (2011-2019), and sixth-generation (2020-present) have recorded very few problems. They are, therefore, the ideal models to choose from when looking for a used Ford Explorer. 
For the first-generation models, the most common issues experienced were transmission problems and engine problems. The second generation had an equal share of similar problems, including issues with the windows and windshield. Interior accessories also posed a slightly high number of complaints at the start of the 2000s. 
All the fourth-generation models record a low number of complaints except for the 2006 model year. The 2007 to 2010 Ford Explorers recorded more transmission and interior accessory problems when compared to other issues. Transmission problems stopped being a major concern once the fifth generation debuted in 2011. 
Fewer complaints are seen in the fifth and sixth-generation Ford Explorer. Records show that the most common problems vary from year to year. They are, however, few and not as prevalent. This means that these model years are reliable. 
---
THE BEST TWO-SEATER CARS
If you're in the market for a speedy two-seater, we've got you covered. Check out our list of the best two-seater cars on the market today.
---
Which Ford Explorer Years to Avoid?
There are very many Ford Explorers that will serve you for a long time without experiencing major problems. Only a few are problematic. Below is a list of the most problematic Ford Explorer models and some of the worst problems that they face. 
2002 Ford Explorer
2003 Ford Explorer
2004 Ford Explorer
2005 Ford Explorer
2006 Ford Explorer
The 2002 Ford Explorer has recorded the highest number of complaints since the SUV was launched into the market in 1991 and should be avoided. Most owners experienced issues with the transmission, suspension, and drivetrain. Two of the worst issues reported were a blinking O/D light at 109,000 miles and a crack below the rear window at 79,000 miles. 
The issues most complained about in the 2003, 2004, and 2005 model years include body/paint problems followed by drivetrain and transmission problems. For the 2006 Explorer, engine and transmission problems are the most prevalent. The model is ranked worse when compared to the 2002 model because it has problems that appear at a lower mileage and higher repair costs. 
Some owners reported having a transmission that lunges and jolts when shifting. This cost about $1,800 and was experienced at 49,000 miles. Others had to fix the transmission for hesitating, and this cost on average $2,800. Radiator leaks were also common and would pop up at about 63,000 miles. 
---
WHAT TO DO IF A DEALER REFUSES TO CANCEL EXTENDED WARRANTY
Car buying can occasionally be frustrating, especially if you're purchasing your vehicle through a dealership. We're here to tell you how to navigate a situation in which a dealer refuses to cancel your extended warranty.
---
Ford Explorer Problem Counts by Year
We gathered the number of complaints filed for all Ford Explorers since 1991. This information was crowdsourced from Carcomplaints.com, carproblems.com, Car Talk Community, and similar platforms. You'llYou'll notice that the third generation models made between 2002 and 2006 produced the highest number of problems.
** **
---
---
Get a Curated List of the Best Used Cars Near You
The CoPilot car shopping app is the easiest way to buy a car. Tell us what you'reyou're looking for, and we'llwe'll search the inventories of every dealership in your area to make you a personalized list of the best car listings in your area.
Only looking for newer models? CoPilot Compare is the search engine for nearly-new cars. Only see cars five years or newer with low mileage — CoPilot Compare is the best way to find off-lease, early trade-in, and CPO cars.
The best part? CoPilot is built using the same technology that dealerships use to buy and sell their inventories, so we have more info on each vehicle than competitors. CoPilot doesn't work with dealerships, so there are no sponsored posts or other shady practices — just the most info on the best cars. Check out our About Us page to see how CoPilot works.