Here Are The BMW X1 Years To Avoid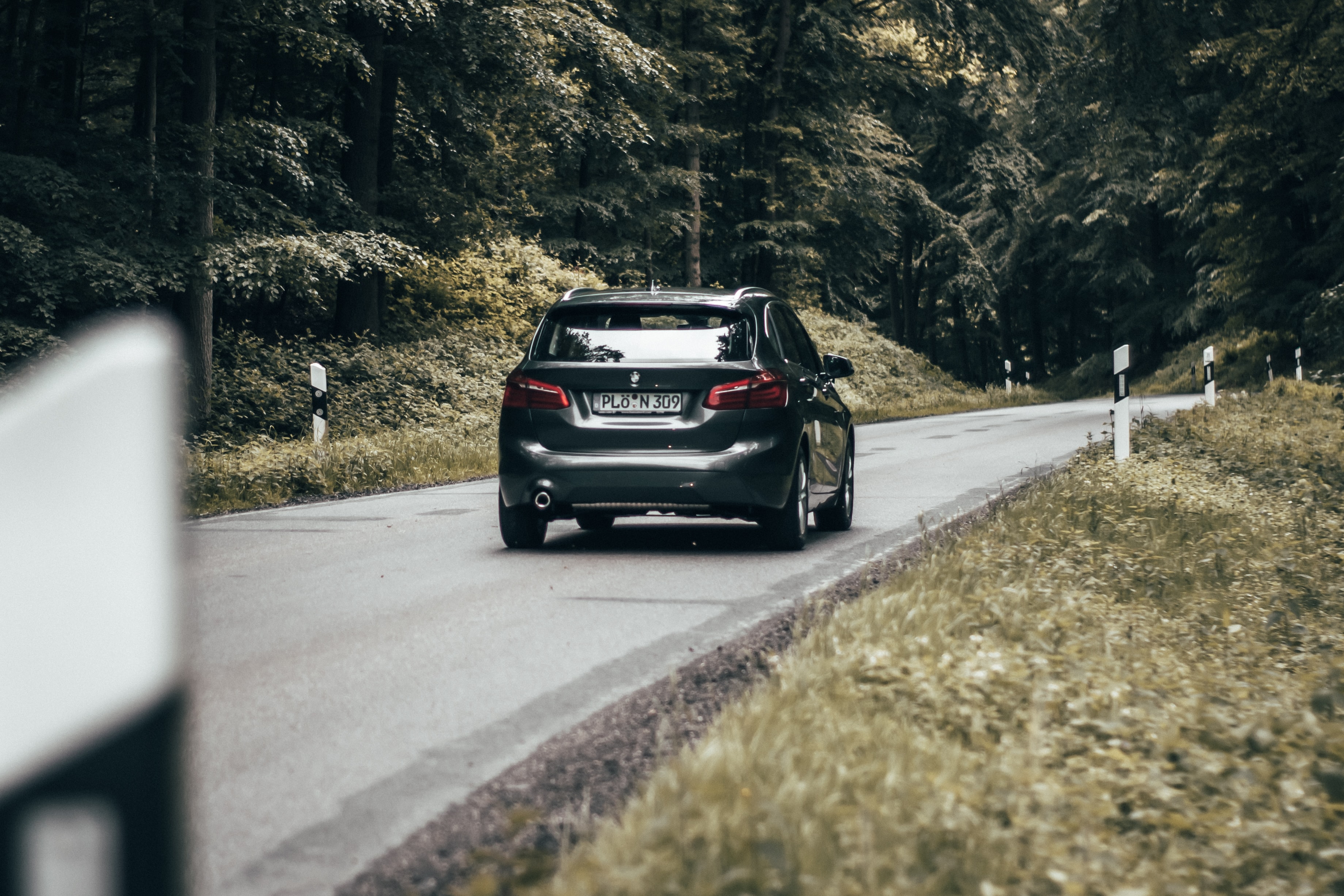 If you're looking for a BMW SUV and want a reliable, fashionable, and effective model, the BMW X1 is a good option. Of course, this is a recent model, which means there aren't as many releases, and there aren't as many problems on the record as yet. Even though the X1 is incredibly consistent, there are a few BMW X1 models to avoid, and responsible consumers should know which ones work best and which have more problems. 
Thankfully, you don't have to do all that research on your own. 
Here are the BMW X1 years to avoid, the common problems, and which models are more reliable. We'll even talk more about which BMW X1 models are good as used vehicles, so you know which options are best if you decide you don't want to buy a new model. 
BMW X1 Years You Should Avoid
There aren't many BMW X1 years to avoid, but there are a couple even in the short time this model has been on the market. 
Here's a quick list of the models to avoid: 
Of these models, the 2014 has more consumer complaints and the highest frequency of complaints, but it's not necessarily the worst model. That's because the 2016 model tends to have more severe or expensive problems, even though it doesn't have as many. 
If you're looking at the budget for repairs and other considerations when you're deciding whether a BMW X1 is right for you, avoiding these model years will help keep the maintenance rates lower for your vehicle. 
Now that you know which model years to avoid, let's take a closer look at the common problems that make them less reliable than other models. 
---
BE CERTAIN YOU'RE GETTING THE BEST DEAL
CoPilot searches your area and lets you know if there's a better deal on a similar vehicle nearby, so you're always certain you got the best deal possible. The CoPilot app is the smartest way to buy a car. 
---
Common Problems With The BMW X1
Here are some of the most common problems with the BMW X1. Keep these problems in mind if you're considering getting a BMW X1 or are considering one of the BMW X1 years to avoid. 
Cooling System Problems
The 2016 model seems to have some problems with leaking coolant. This can happen because of seal failures, poor design, or damage, but it's common enough that it seems like the X1 is prone to this problem. 
Thankfully cooling system problems aren't necessarily difficult to manage. They can be kept under control by refilling the coolant regularly, resealing the cooling system, and taking your vehicle in for regular maintenance. 
All those steps are also important to keep an eye on the level of the coolant and running the temperature to help make sure your vehicle isn't damaged by the problem. 
Engine Problems
The 2016 model also has another common problem, specifically with the engines. The passenger engine mount is relatively prone to getting a crack, which needs relatively urgent repairs when it happens. 
The problem is made worse by the fact that this particular issue can be relatively expensive to repair, especially since it tends to happen when the vehicle is relatively new. You won't likely see this issue while your X1 is under warranty, but it can come up relatively soon after it's out of warranty and with little warning. 
AC and Heater Problems
This problem is more about cabin comfort than the actual function of the vehicle. The X1 cooling and heating system works relatively well in most cases and controls the temperature of the interior well overall. However, in some cases, the A/C and heat only seem to kick on when they are set to specific temperatures, which can make it harder to keep the cabin comfortable. 
The problem is with the A/C and heater responding to the temperature settings, not with either part functioning properly. That is both good because you won't have to replace the parts themselves, but bad because it can mean it's a difficult problem to fix. 
---
WHAT TO DO IF A DEALER REFUSES TO CANCEL EXTENDED WARRANTY
Car buying can occasionally be frustrating, especially if you're purchasing your vehicle through a dealership. We're here to tell you how to navigate a situation in which a dealer refuses to cancel your extended warranty.
---
Paint Issues
While this issue isn't too common in BMW X1, it can be a problem, especially for people living in humid environments. The most common issue with the X1's paint job is that the paint can peel and leave the body panels exposed. 
This problem isn't too common and seems to be more common with the 2014 model than the other years, but it's worth noting since re-painting or taking care of rust can be an ongoing job. 
Reliable BMW X1 Model Years
Now that we've talked some about the BMW X1 years to avoid let's take a closer look at the reliable years. 
The X1 is relatively new, so both lists are fairly short. Remember, these are all the most recent releases, which show that the X1 has become an increasingly reliable vehicle. That's exactly what you want to see from subsequent releases. 
These four models are all highly reliable, with very low levels of complaints and not many known problems. Some of that might be because these vehicles are relatively new and haven't had as much chance to malfunction, but the trend makes it likely that it's more because all of these vehicles are reliable for use. 
The level of complaint isn't very different for any of these years, which means that all of them can probably be trusted to be your next vehicle. 
---
THE BEST USED LUXURY CARS ON THE MARKET
Buying a used or CPO luxury car is one of the smartest buys you can make - you can get a lot of car for not much money. You can pick up a three-year-old luxury car for about half of what you'd pay new. Check out this list of the best used luxury cars on the market to find the best deals. 
---
Which BMW X1 Models Are Good Used Vehicles?
Getting an X1 used may be a little bit of a challenge since this model has only been around for about a decade, but that doesn't mean there aren't some available in the used market. If you're looking for something that works well, is consistent, and stands out from the SUV crowd, a used X1 might be a good option. 
Unfortunately, since the 2016 model is one of the worst performers in this line, and the 2015 has a slightly higher rate of complaints, and the 2014 is even higher than that, you should mostly stick to recent releases for used vehicles. 
That means anything from 2017 or more recent. However, that also means that the available used vehicles might be fleet vehicles or other high-use vehicles. That has some advantages, but it also means that you're more likely to need to spend more on regular maintenance of those vehicles. 
Overall, while the X1 is about split between the vehicles, you should avoid and reliable model years; this vehicle is a good option and a reliable choice.
---
---
Get a Curated List of the Best Used Cars Near You
The CoPilot car shopping app is the easiest way to buy a car. Tell us what you're looking for and we'll search the inventories of every dealership in your area to make you a personalized list of the best car listings in your area.
Only looking for newer models? CoPilot Compare is the search engine for nearly-new cars. Only see cars five years or newer with low mileage — CoPilot Compare is the best way to find off-lease, early trade-in, and CPO cars.
The best part? CoPilot is built using the same technology that dealerships use to buy and sell their inventories, so we have more info on each vehicle than competitors. CoPilot doesn't work with dealerships, so there are no sponsored posts or other shady practices — just the most info on the best cars. Check out our About Us page to see how CoPilot works.