The Best Year for the Nissan Murano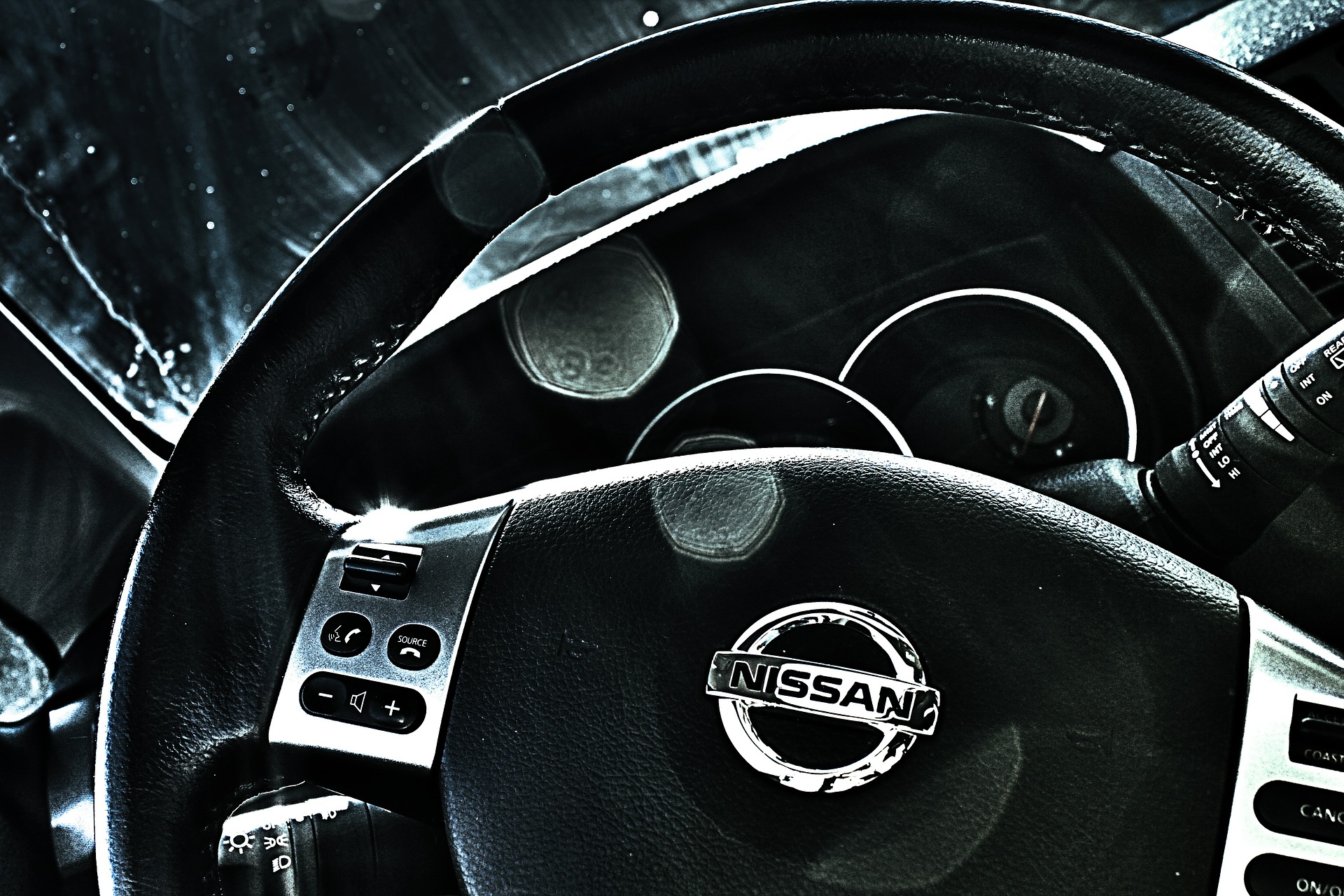 Image by thisguyhere from Pixabay
The Nissan Murano isn't always the first thing to come to many people's minds when they think of a midsize SUV, but maybe it should be. This reputable SUV is nothing to overlook if you're in the market for such a vehicle.
While we think a Nissan Murano could potentially be the right car for you based on your needs and interests, we don't want you to buy a subpar year model. Here, we'll show you why 2016 is the best year for the Nissan Murano and what that means for your car buying journey.
Quick Answer: Get the 2016 Nissan Murano
Nissan Muranos have a somewhat rocky recent history, with poor handling and shoddy reliability hurting the records of the last few Nissan Murano year models. The 2016 is a total exception to this, with great safety and reliability ratings as well as an excellent driving feel. One of the best parts is that you should be able to get a 2016 model for much, much cheaper than newer ones due to its age. The fact that it's even higher quality than them is icing on the cake, making 2016 the best year for the Nissan Murano!
---
FEEL SECURE IN THE CAR YOU CHOOSE
You don't want to buy a car - you want to get the best deal on the car you're looking for. The CoPilot app will notify you if there's a similar vehicle in your area at a better price, so you're always certain you got the best deal available. 
---
Is the Nissan Murano Right for You?
A 2016 Nissan Murano would be a smart purchase for anyone wanting to transport several people frequently in the comfort of a smooth, relaxing ride. Even if you don't have other people to haul, you still might want a Murano for its graceful ride and spacious interior. This isn't the most powerful car, but it is reliable and stylish, with a somewhat lavish interior that doesn't skimp on features. If a trustworthy SUV is up your alley, then the Nissan Murano is right for you!
Four Different Trim Levels
The 2016 Nissan Murano's four distinct trim levels (S, SV, SL, and Platinum) come equipped with different suites of features for you to choose from, allowing you to pay as much or as little as you want for functionalities that are important to you. All trim levels have a 213 hp, 3.5-liter V6 engine, and automatic transmission. Even the base S trim has great features, some of the best being dual-zone climate control, full smartphone app functionality, and a rearview camera. 
The SV trim is quite popular because it adds enough features that people love without adding too much cost. This includes remote start, fog lights, and an advanced navigation system. The next trim level, the SL, is an excellent choice because it includes even better features for both entertainment and safety, including heated front seats, blind-spot monitoring, and a top-of-the-line audio system from Bose. If you'd like to go even further than this, the best 2016 Nissan Murano trim is the Platinum trim. It's also the most expensive, but you'll receive LED headlights and the ability to heat up a lot of the car to your comfort level. The last two trims also have the option available to upgrade to the Technology Package, which we'll dive more into later.
---
THE BEST TWO-SEATER CARS
If you're in the market for a speedy two-seater, we've got you covered. Check out our list of the best two-seater cars on the market today.
---
What's the Drivetrain and Gas Mileage Like?
Each of the four different 2016 Nissan Murano trim levels comes with two options for the drivetrain: Front Wheel Drive or All Wheel Drive. Since the trim levels all come with the same engine as well, they experience the same fuel economy. According to U.S. News, the 2016 Nissan Murano gets an estimated gas mileage of 21 mpg in the city and 28 mpg on the highway, making this a more fuel-efficient SUV than many of its competitors.
What Technology Comes with the Nissan Murano?
The technology in the 2016 Nissan Murano is nothing to sneeze at, which is another reason why 2016 is the best year for the Nissan Murano. Even the base S trim will send you out on the road in style, with dual-zone climate control, a rearview camera, full smartphone app functionality, one USB port, and an audio system with six speakers. As you spend more on better trim levels, you get better technology with it. The SV trim not only adds the ability to start your engine remotely and experience an advanced navigation system, but it also has fog lights and an 8-inch touchscreen. 
The SL trim upgrades the audio in the Nissan Murano big time. Here, we go from a six-speaker system to a cutting-edge Bose audio system that uses a whopping eleven speakers. Heated front seats, blind-spot monitoring, and a slew of other safety features round this out to be an excellent trim choice if technology is something you care about. The most advanced trim is the Platinum trim, adding ventilation to your front seats and heating capabilities to your rear seats, as well as a heated steering wheel and LED lights. A huge draw to the SL and Platinum trims is they're the only ones that give you the option to buy the Technology Package. If you're so inclined, paying extra for this will add adaptive cruise control, automatic emergency braking, a sunroof, and a system that warns you of any oncoming collisions from the front of the car.
---
BE CERTAIN YOU'RE GETTING THE BEST DEAL
CoPilot searches your area and lets you know if there's a better deal on a similar vehicle nearby, so you're always certain you got the best deal possible. The CoPilot app is the smartest way to buy a car. 
---
What Will You Pay for a 2016 Nissan Murano?
2016 Nissan Muranos range from about $20,700 for the most basic model (S trim, Front Wheel Drive) to roughly $26,500 for the top-of-the-line Platinum trim with All Wheel Drive. However, this car is a few years old now, so depreciation is on your side. We recommend opting for a used model so that you can enjoy all the same qualities of a brand new Nissan Murano for thousands off the price of a new one!
2016 Nissan Murano Safety Features and Reliability
Even though some of its other year models don't have the best track record, a huge reason that 2016 is the best year for the Nissan Murano is that this one stands head and shoulders above the rest as an exceptionally safe vehicle. It's gotten great reviews from a variety of safety boards, representing its great reliability. A wonderful standard safety feature in the base trim is the rearview camera, and as you spend more on better trims, you can look forward to features like blind-spot monitoring, forward collision warning, and more.
---
---
Get a Curated List of the Best Used Cars Near You
The CoPilot car shopping app is the easiest way to buy a car. Tell us what you're looking for and we'll search the inventories of every dealership in your area to make you a personalized list of the best car listings in your area.
Only looking for newer models? CoPilot Compare is the search engine for nearly-new cars. Only see cars five years or newer with low mileage — CoPilot Compare is the best way to find off-lease, early trade-in, and CPO cars.
The best part? CoPilot is built using the same technology that dealerships use to buy and sell their inventories, so we have more info on each vehicle than competitors. CoPilot doesn't work with dealerships, so there are no sponsored posts or other shady practices — just the most info on the best cars. Check out our About Us page to see how CoPilot works.