5 Reasons Why You Shouldn't Purchase A New Car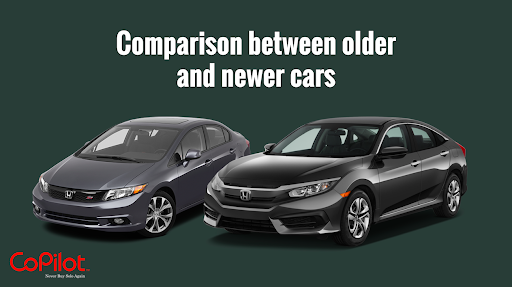 It's tempting to dive straight in and purchase a brand new vehicle.
New cars always have the latest features, can be customized however you want, and they're easier to buy.
But between new vehicles and used cars, a used car is almost always a smarter financial decision.
Used cars are significantly cheaper when it comes to the overall cost, insurance rates, and registration. While used cars come with additional risk, there are now certified pre-owned programs that can give you great peace of mind.
With more effective car search websites like CoPilot, it has become easy to find a reliable used car matching your exact needs and wants. These tools help consumers find the best place to buy used cars and to find good deals.
If you're not convinced, this article will give you five reasons why you shouldn't purchase a new car, and why you should buy a used car or a certified pre-owned car instead.
1. Fast Depreciation & Higher Costs
The moment you drive your car off the dealer lot, it starts depreciating.
Modern vehicles are said to lose 30% of their value within the first 12 months. Within three years, you can purchase a used car at 54% of its original cost.
So it's clear that buying a used car can and will save you a lot of money.
But if saving your money isn't your goal, what about value for money?
Instead of putting that money away, you can use it to get a great deal and to get a higher trim, slightly-used, low mileage model.
A used vehicle with a higher trim is a better investment and better deal than a brand new car at the base trim. If you're worried about reliability, don't be. Cars a few years back can be equally as reliable as brand new models. Today, manufacturers build fairly sturdy and dependable cars.
Sometimes newer cars, like the Tesla Model X or the Jaguar F-Pace SUV, prove to be even more unreliable than older models.
If you're looking to gain further information on the vehicle, you can also easily access the car's history report. Companies like AutoCheck and Carfax can give you vehicle history reports dating back to the late 1980s.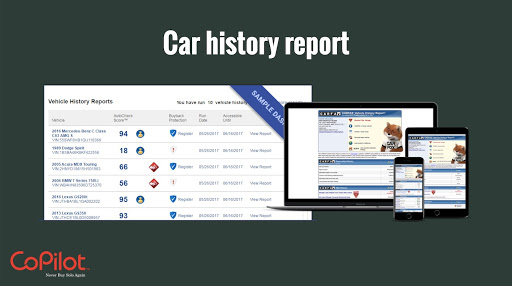 Overall, buying a new car is not a smart investment, especially when it depreciates so quickly, and there's no guarantee that they're more reliable in the long run.
---
THE FASTEST-DEPRECIATING SEDANS
When buying a new car, depreciation is always a concern. If you're buying used, however, depreciation can mean big savings off of MSRP. Here's the 7 sedans that depreciate the fastest and how to turn other people's depreciation into your savings.
---
2. Higher Insurance Costs
Here's the general rule: the more a car costs, the more insurance the company will pay if the vehicle gets damaged.
For example, a 2012 Honda Civic is cheaper to insure than a 2018 Honda Civic. Overall, the insurance company has a lower liability with cheaper cars.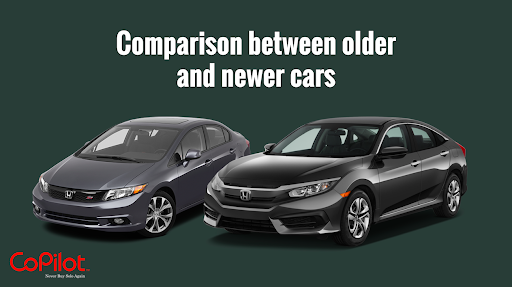 Furthermore, you can even drop collision and comprehensive insurance and stick to basic liability insurance. This is an excellent option for older vehicles where it's not worth spending large amounts of money to repair if you get into a collision. By sticking to the basic insurance option, you can cut the price of your monthly premium in half with used vehicles.
3. Higher Registration Fees
Car registration fees are calculated based on the car's age, weight, or value.
For example, in Colorado, registration fees are based on the weight and age of the vehicle. Whereas, in Iowa, for electric cars, the fee is based on the weight and price of the car.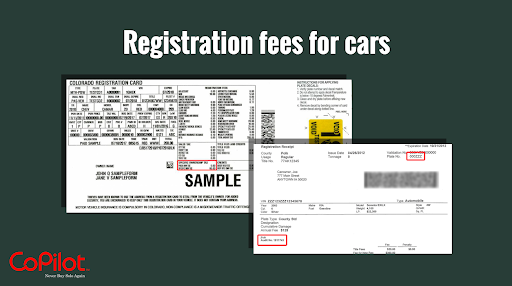 For all models that are one to seven years old, you'll have to pay 1%. For models eight to nine years old, it becomes 0.75%. For 10 to 11, it drops to 0.5%, and for all vehicles 12 years old and older, you pay $50.
You pay less for registration fees with used cars because their overall value will be lower than a brand new vehicle.
---
SIGNIFICANT SAVINGS WITH NEARLY-NEW AND OFF-LEASE MODELS
Buying nearly-new and off-lease models can save you a ton of money. With low mileage and CPO offers available, reliability isn't an issue. Learn how much you can save by buying off-lease models with CoPilot Compare.
---
4. Certified Pre- Owned Cars Are Great Options
If you're not too confident about buying a used car, you can consider purchasing a certified pre-owned (CPO) car. A CPO car goes through multiple-point inspections and has been thoroughly inspected, refurbished, certified by the manufacturer, and comes with a vehicle history report for your review.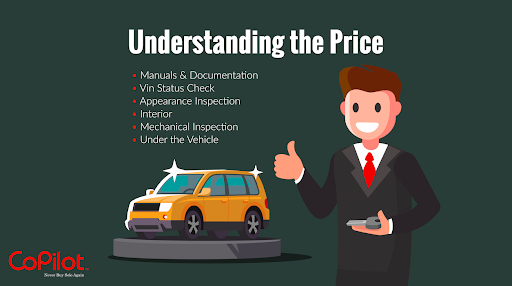 CPO cars also include additional benefits like limited warranty, special financing, and even roadside assistance.
So if you want the reliability and consistency of a newer car, but want the cost savings of a used vehicle, you should consider buying through a certified pre-owned program. The cars are generally less than three years old, have reasonably low mileage, and no record of significant damage. CPOs are a great way to go if you're looking to de-risk a used car. Purchasing a used car always comes with some risk, but with CPO vehicles, the risk is significantly lower.
5. Less Variety
One of the biggest drawbacks of purchasing a brand new vehicle is the level of variety. You're limited to the showroom and what brands are currently being manufactured. If we compare the array of cars in showrooms to dealer lots, private sellers in your local area, and even the country at large, new vehicles are seriously coming at a loss. The used car market has significantly greater variety at lower prices.
If you don't know where to look, start with CoPilot.
If you have a few different models and makes in mind, all you need to do is enter them in, select your desired features, put in your zipcode and budget, and it'll point you to all the used and certified pre-owned car for sale in your area. You can also look for older similar models, or expand your radius to cover a larger area.
Furthermore, the used car market has strong aftermarket communities. There are many forums you can join, like Carforums and Mycarforum, to find expert advice from specialists, mechanics, and car enthusiasts.
---
DOWNLOAD THE APP
The CoPilot app is the smartest way to buy a car. Search all listings in your area, get notified about deals, new listings, and price drops, or chat with one of our copilots for some hands-on advice.
---
Final Thoughts
Overall, purchasing a new car comes with significantly higher costs than purchasing a used one.
Buyers who decide to buy a new car will face greater expenses, higher depreciation rates, higher insurance costs, and registration fees, and they'll be limited to models available only in showrooms.
We highly recommend you look to newer used cars. You can even go for a CPO car if you like having greater peace of mind. This way, you can gain a relatively new vehicle at a fraction of the price.