The 7 fastest-depreciating sedans on the market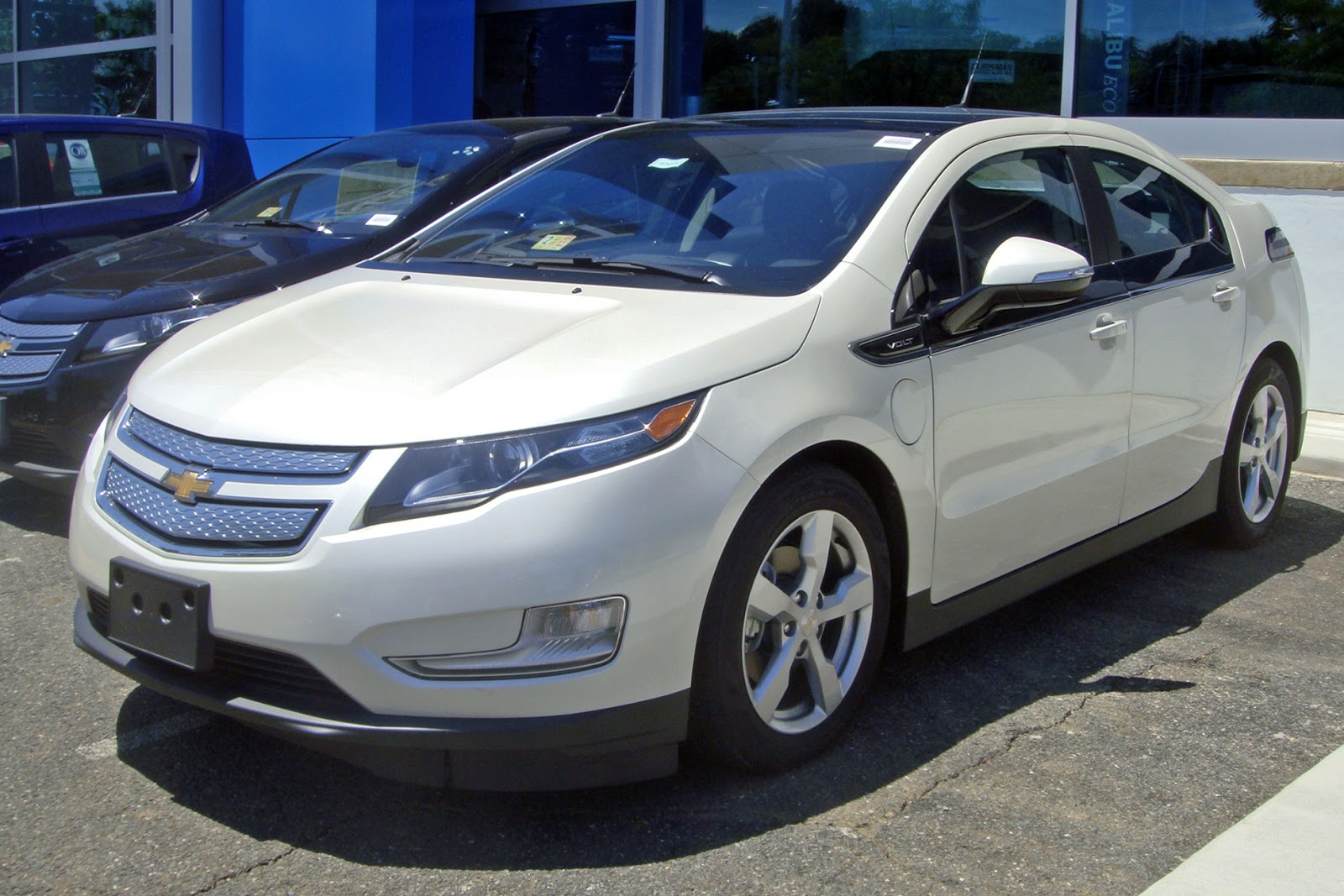 It's widely known that new cars lose 10-15% of their value the minute they're driven off the lot, but some sedans lose value much more quickly than others.
When buying a new car, depreciation rate is always a concern, lest you end up owing more for the car than it's worth.

However, when you're buying used, you need to view depreciation much differently - the new buyer's depreciation is the used buyer's savings. By buying high-quality, like-new cars after they've passed the steepest part of the depreciation curve, you'll be getting the best value-to-reliability ratio.

Here at CoPilot, we're huge advocates of buying like-new cars (under 5 years old) instead of buying new, and letting other people pay those first few years of depreciation, while the cost of owning a car tends to be the highest.
By choosing the right year model, you can buy a nearly-new car with low mileage for half of what they cost when new.

CoPilot's note: Especially for luxury cars and older-model electric vehicles, the deals are incredible, mostly due to market shake-ups as a result of COVID-19. Fall of 2020 is likely to be a once-in-a-decade used car buying opportunity, especially once lease models flood the market.
Here are the 7 sedans that lose their value the fastest on the U.S. retail market - and how you can turn their depreciation to your advantage.
Sedans with the highest 5-year depreciation rates
The Chevrolet Volt sedan loses 72% of its value over 5 years
The Chevy Volt sedan was one of the groundbreaking electric vehicles (EVs) when introduced, but has quickly been left behind by rapidly-developing EV technology. Using a plug-in hybrid system, the Volt is capable of travelling 53 miles on its electric motors before the gasoline engine kicks on - better than most competitors of the era.

Part of what contributes to the Volt's rapid depreciation was its relatively high listing cost of $35,000+, higher than similarly-equipped non-EV sedans. EV technology was still in its infancy, and costs were higher.
Although it has depreciated very quickly, owners of the Chevy Volt have good things to say about it, and it has rather good reliability ratings. If you're looking for a solid gasoline/electric hybrid with enough electric range to get you to and from your commute, you can likely pick up a 5-year old Volt for a great price. Just because it's a bit outdated doesn't mean it's not a fully functional, well-regarded hybrid.
---
DOWNLOAD THE APP
The CoPilot app is the smartest way to buy a car. Search all listings in your area, get notified about deals, new listings, and price drops, or chat with one of our copilots for some hands-on advice.
---
BMW 7-Series sedans depreciate by 71% over 5 years
The BMW 7-series tops luxury sedan depreciation lists, losing 71% of its value in the first five years of ownership.

The primary cause of such rapid depreciation is that this is a true luxury sedan; BMW's answer to the stellar Mercedes M-Class. As such, it depreciates quickly, especially after the 3-year period when lease models are returned.
Does this mean buying a BMW 7-series is a bad idea? Buying a brand-new one is a horrible idea, but it's important to remember that one person's depreciation is another person's deal. Snag a 3-year old, off-lease BMW 7-series at a massive discount and drive around in style.

Best of all? You can sleep soundly, maybe even smugly, knowing that some other schmuck paid 50% of the vehicle's value to drive it for 3 years.
The Mercedes S-Class sedan loses 70% of its value in the first 5 years
Like the BMW above, the S-Class is a pricey luxury sedan that's all about style. Frequent trade-ins and a thriving lease market means that there are a huge number of 3-5 year old S-Classes on the market.

The good news is that you can pick up incredibly nice, nearly new S-Classes at an absolute steal - up to 70% off of MSRP for 2015 models, since they depreciated on someone else's watch. Good 3-year old models can be found for half of what they cost new.
A 2015-2017 S-Class is still quite a bit nicer than most other cars on the road, so you can ride in style without having to worry about your vehicle value eroding out from underneath you. Famous Mercedes build quality and reliability means that these cars will keep going for years to come, so you can get 10-15 years of Mercedes ownership at a low cost.
BMW 5-series sedans lose 70% of their value over 5 years
The BMW 5-series is another luxury sedan that doesn't retain its value well in the first 5 years. Like the models above, its depreciation is largely caused by a huge off-lease trade-in market.
Most owners lease a 5-series for 2-3 years then switch their lease for a different vehicle, meaning that there are a huge number of well-taken-care-for 3 year old BMW 5-series available on the market for about half of what they cost when new.
When it comes to the 5-series, you've got two choices - you can be the person who pays 30k to drive it for the first 3 years, or you can be the person who pays 30k to drive it for the rest of its lifespan.
---
TURN DEPRECIATION TO YOUR ADVANTAGE
Every vehicle has a "sweet spot" where it's cost-to-reliability ratio is best. See how much you can save buying nearly new vs. new with CoPilot Compare, the easiest way to compare different year models of the same vehicle.
---
The Jaguar XJ sedan loses 69% of its value over 5 years
Jaguar's gorgeous, long-wheelbase sedan loses its value at a similar rate to its luxury German competitors, losing 69% of its value during the first 5 years of ownership. A 3-year old model will have depreciated by roughly 50%.
A well-taken-care-of 2017 Jaguar XJ will run you about $48k, half of what it cost when new. If you're in the market for one of the best-looking sports/luxury sedans on the market, the Jaguar XJ is certain to turn some heads - no matter what year model it is.
The Ford Fusion Energi sedan depreciates 69% in 5 years
Another victim of rapidly-evolving EV technology is the Ford Fusion Energy, which depreciated quickly as a result of poor performance, aging technology, and Ford's decision to cancel Energi sales in the U.S. market.
Unlike the Chevy Volt listed above, the Fusion Energi does not tend to be well-reviewed by owners, making it a poor choice to pick up used. If you're in the market for a used hybrid/EV at a great price, we'd recommend going with a Chevy Volt instead of the Energi.
The Acura RLX depreciates by 69% in its first 5 years
The Acura RLX is another luxury sedan that makes this list. However, it never sold as well as other luxury sedans, and was cancelled by Acura in 2020.

With similar depreciation rates to its German cousins, the Acura RLX can be picked up for significantly under MSRP. A five-year old Acura costs 69% less than what it cost new, while a three-year old model costs only half of original MSRP.
If you're looking for good deals on a midsize luxury sedan similar to the Lexus GS, an Acura RLX might be the way to go. While the Acura badge won't turn as many heads as some of the more luxury makes, the interior & overall quality of the Acura RLX are both quite impressive.
---
BUY A CAR THAT KEEPS ITS VALUE
Some vehicles can lose 10-15% of their value just by being driven off the lot. Here are the fastest-depreciating cars to avoid. (The list you're reading now is sedans only.)
---
Turn depreciation to your advantage
It's important to remember that depreciation is only bad if it's your car doing the depreciating. By buying nearly-new cars at the right time, you can easily save half of the car's total value.
Even better is that luxury sedans comprise most of this list, so you can get a fully-equipped, nearly-new luxury sedan for the same price as you'd pay for a new commuter sedan.
If you're in the market for a new sedan, we highly recommend buying lightly-used instead of new. You'll be able to afford a much nicer used luxury sedan for the same price as a new commuter sedan, and you'll skip paying for new-car depreciation. To us, that's easy math.

To find the best deals on used sedans near you, download the CoPilot app. We show you the insider data that normally only dealers have access to, provide you with real-time alerts when prices drop or a new model that fits your preferences goes up for sale, and save you the time of combing through hundreds of listings by intelligently creating curated car-shopping lists.