2015 Ford Escape Problems: What to look out for if buying used
Owners weigh in on the most severe reliability issues, costs to fix, & more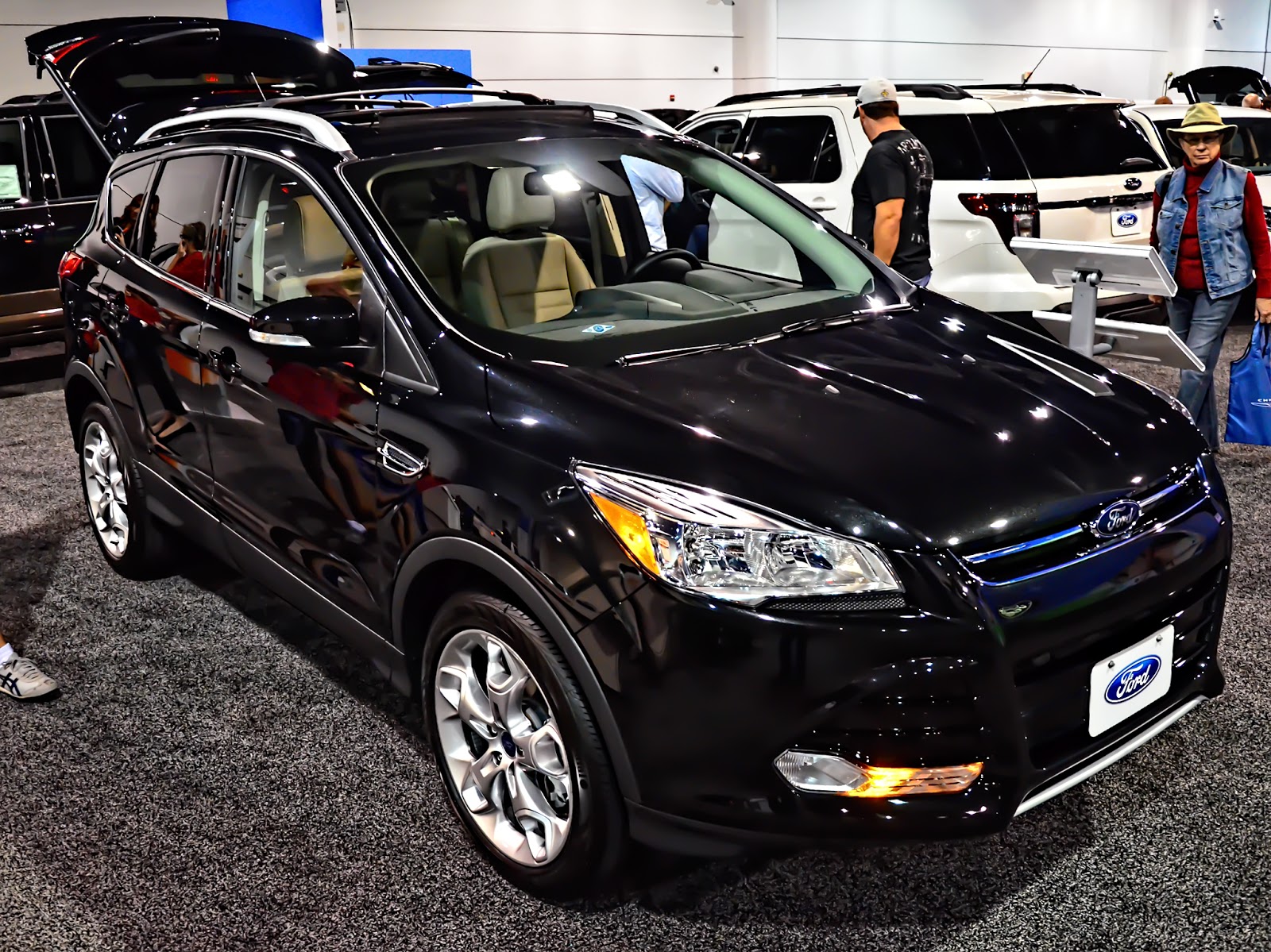 SUVs – in particular, compact SUVs – have seen a meteoric rise in popularity over the last 20 years.
Consequently, Ford has been offering the Escape for 20 years, and it has become ubiquitous for what consumers expect in their small SUV: copious cargo room, great gas mileage, excellent safety scores and next-level technology.
If you're looking into purchasing this popular SUV, you may be wondering what types of problems owners commonly report with the 2015 Ford Escape.
---
DOWNLOAD THE APP
The CoPilot app is the smartest way to buy a car. Search all listings in your area, get notified about deals, new listings, and price drops, or chat with one of our copilots for some hands-on advice.
---
Owner-reported problems with used 2015 Ford Escapes
Frequent problems with 2015 Ford Escape
Transmission problems. Cost To Fix: $3150
Engine Stalling and Failure. Cost To Fix: $2100 to $6000+
Brake Failure. Cost To Fix: $360 to $580
Most common problem with 2015 Ford Escape: Failed Transmission
Cost to fix: $3150
The 6 speed automatic on the 2015 Ford Escape seems to be a consistent trouble spot for owners who report that the transmission will suddenly fail and leave them stranded.
Symptoms of this issue range from the transmission selector not going into park to the RPMs of the motor drastically increasing with no forward motion. Shuddering and rough shifting are also common symptoms.
This problem is similar to other years of this generation of Escape.
Average replacement costs for severe transmission issues on the 2015 Ford Escape (Model # 6F50 / 6F35) range anywhere from $2280.00 all the way up to $3387.00 but average out around $3150.
How to avoid:
The unfortunate nature of this repair is that it shows up rather suddenly. This makes finding this issue prior to purchasing quite difficult unless there are symptoms of the transmission failure during your test drive.
Drive the vehicle as if you normally would to ensure there are no hard shifts or stumbling. Put the selector into and out of gear multiple times and try reverse as well to make sure there are no issues.
This would also be a great time to get a mechanic to look at the transmission to ensure there are no metal shavings floating in the fluid. Due diligence is key here.
Also common on the 2015 Ford Escape: Engine Stalling and Failure
Cost to fix: $2100 to $6000+
The NHTSA complaints on this year of the Ford Escape tell a very interesting story that can be cross referenced across other internet message boards.
These years of Escapes have an issue with the vacuum pump and coupler that produces a chain reaction of issues. Once the vacuum pump is seized, the bolt and casing breaks off and throws metal shards into the turbo of the Escape. This causes the loss of brake assist and causes the motor to completely shred.
If you manage to avoid major damage, you're still going to be in the hole for $2100 dollars.
How to avoid:
Much like the transmission issues, this one will be hard to tell before it happens unless a mechanic has the opportunity to get a good look at it.
There are very few symptoms prior to the failure but you should be on the lookout for such as hesitation or stalling while driving.
Your best bet is to have a mechanic run a full diagnostic and mention to them that you would like that specific part checked out. They can actually see if there is bolt fatigue or if the part is near failing.
---
CPOs ARE BETTER THAN BUYING NEW
If you're looking for new cars, a Certified Pre-Owned (CPO) car might help you buy a like-new car at a significant discount vs. MSRP. Here's why CPOs are better than buying new.
---
Other 2015 Ford Escape Issues: Brake Problems
Cost to fix: $360 to $580
This issue is directly related to the above issue, and it is the beginning of the failure sequence. T
he failure of the vacuum pump and coupling leaves owners of the 2015 Escape with no powered brake assist.
Not all escapes that have this issue have it progress into breakage and engine failure.
For owners that manage to avoid this, the cost to repair is $360 to $580.
It must be noted, however, that this issue can be extremely dangerous, as owners only way of showing is via the parking brake or emergency brake.
How to avoid:
As noted above, you will need to have a mechanic check out the specific pieces related to this issue since the problem will not surface while driving.
In fact, it will work normally until it fails, and then it will be a major issue for you as the driver.
How to avoid buying a used 2015 Ford Escape with these problems
Your best defense against a nasty issue with a used car is to do your due diligence. You may see a great deal on a 2015 Escape and go drive it with nary an issue, but this does not mean that the problems are nonexistent.
You'll want to run every car you're about to buy through a rigorous test drive that includes every single thing you'd do in normal driving situations.
Your job is to test the car, not baby it, so drive it hard and use every single accessory and all the car's technology. Obvious problems would include vibrations, shuttering, stalling, bumps or things simply not working.
For the less obvious issues, you will need to pull in a professional mechanic for a full inspection of your potential new car.
The car you're interested in could drive great and appear to have no issues, but a mechanic may have a different story. Everything from a warped head to a failing transmission can be diagnosed by a mechanic.
These inspections typically run a few hundred bucks, but they are very worth it. It could save you thousands by avoiding a potential lemon.
Search all used 2015 Ford Escapes in your area
This may all seem a little overwhelming but that is why CoPilot is here to help you find the right vehicle for the best possible price. Download CoPilot on your phone right now to see the best deals on the Escape and other similar compact SUVs.
CoPilot will recommend and rank cars based on their reliability and pricing date. This smart app will also notify you when a car you've shown interest in has dropped in price or when similar models come on the market. Let CoPilot show you the way to your new ride.
---
THE FASTEST-DEPRECIATING SEDANS
When buying a new car, depreciation is always a concern. If you're buying used, however, depreciation can mean big savings off of MSRP. Here's the 7 sedans that depreciate the fastest and how to turn other people's depreciation into your savings.
---