10 car-buying trends during COVID-19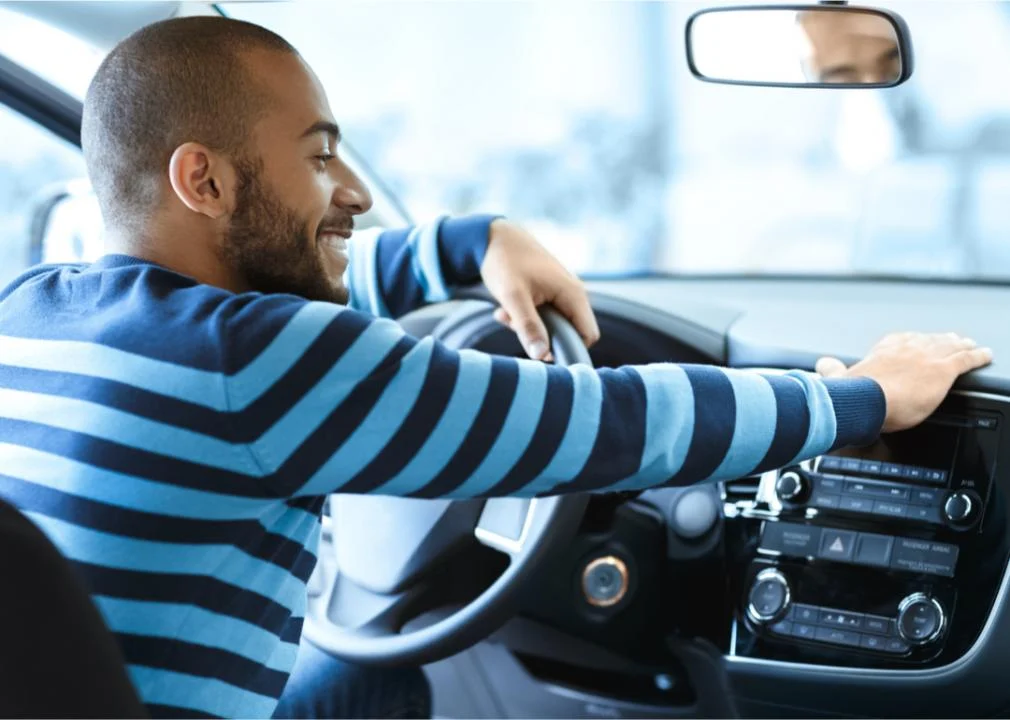 Nestor Rizhniak // Shutterstock
If you want proof that the COVID-19 pandemic didn't affect everyone equally, look no further than car-buying trends. While overall car sales in 2020 were down 14.6% year-over-year, dealer profits ballooned by 48%, according to 2020 survey results from the National Automobile Dealers Association. Tighter inventories, reduced workforces, and less—if any—need for dealer incentives all contributed to the spike in dealer profits.
Profits were also aided by the kinds of cars being sold off the lot. Sales of vehicles priced between $80,000 and $90,000 in 2020 grew 91% year-over-year, according to data from J.D. Power, while sales of vehicles priced below $20,000 dropped 30% year-over-year. This is largely because wealthier Americans, whose jobs were more likely to weather the economic storm, didn't see income levels drop, while poorer Americans, whose service industry jobs were cut early on, lost some or all of their wages.
An increase in luxury car sales isn't the only car-buying trend we've seen spring up over the last year. CoPilot analyzed its data of more than 30 million car sales via the car-buying app between January and December 2020 to highlight 10 key car-buying trends during COVID-19. The analysis looks at different car makes, models, production years, months of purchase, fuel types, and car body types to determine which cars people were most interested in over the past year. Datapoints in the forthcoming list show trends drawn from CoPilot data but do not cover all national vehicle sales.
Keep reading to explore highlights of our findings, from the state with the most vehicle sales to which motor vehicle company sold the most cars in 2020.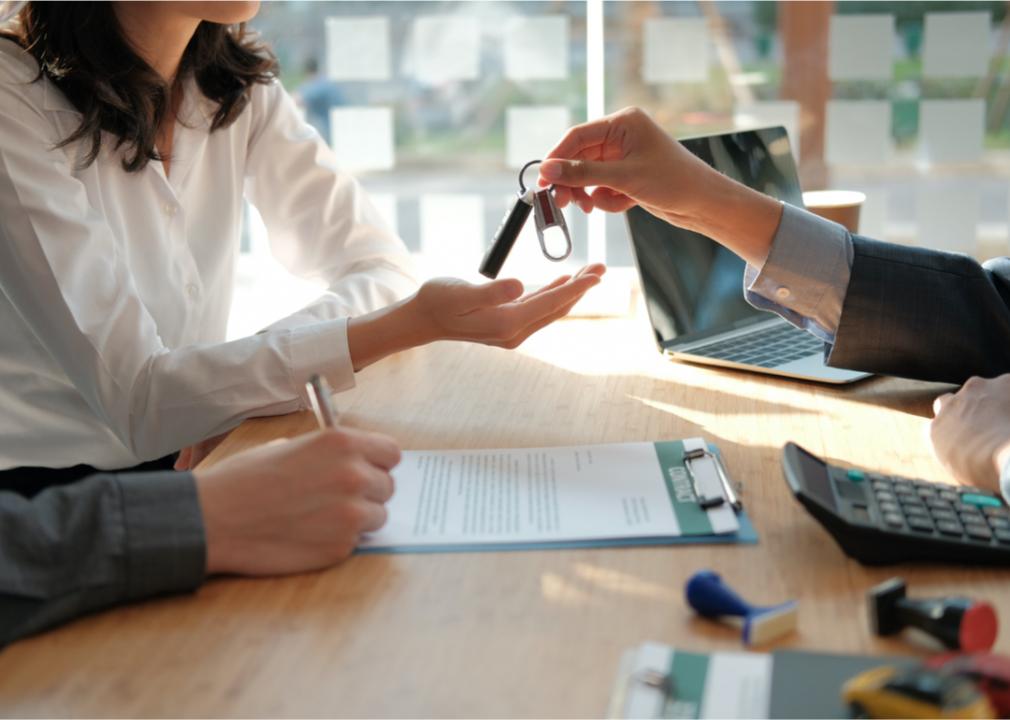 88studio // Shutterstock
Texas residents bought the most cars in 2020, 1 car per 10 residents
Cars bought in 2020: 2,937,889 (10.1% of the state's population)

Population of Texas in 2020: 29,145,505
The pandemic caused thousands of Americans to relocate, fleeing overcrowded cities where community spread was more prevalent or capitalizing on new job flexibility and moving to areas with easier access to nature and lower costs of living. Texas was among the states with the highest number of transplants, welcoming thousands of folks from as far away as California and New York. With no public transport system to speak of, these new residents—many of whom came from public transit hubs like San Francisco—needed to buy cars, which likely contributed to the Lone Star State leading in auto sales last year.
---
DOWNLOAD THE FREE APP
The CoPilot app is the smartest way to buy a car. Tell us what you're looking for and we'll create a personalized, curated list of the best car listings in your area.
---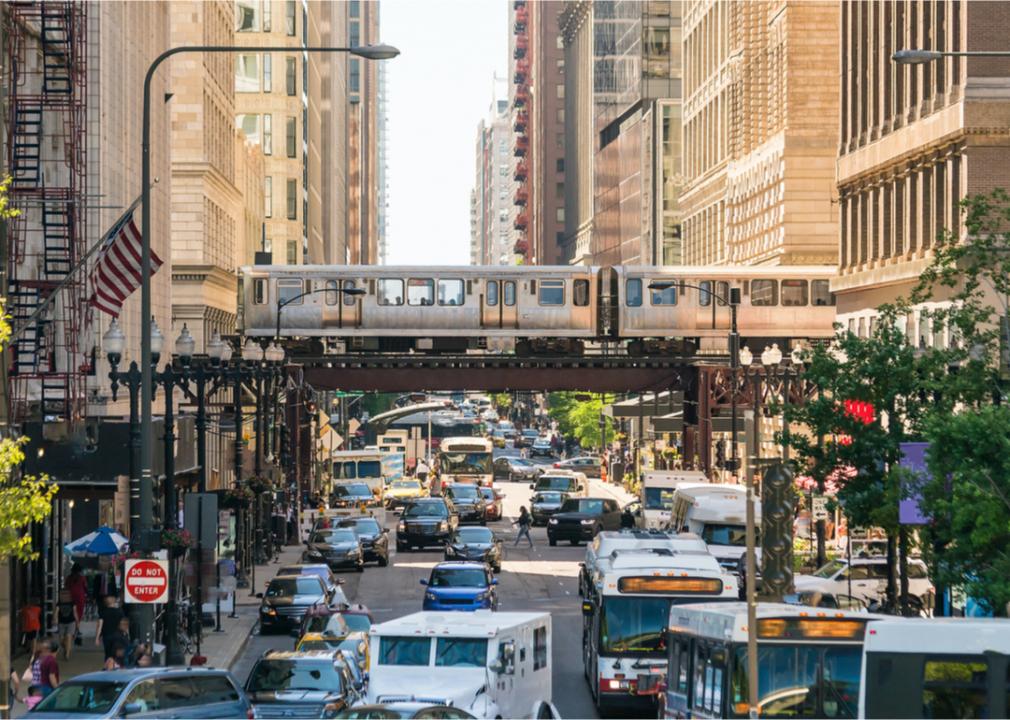 f11photo // Shutterstock
Chicago metro area led the sales of cars made between 1989-2009
1989 cars bought in Chicago: 277

1999 cars bought in Chicago: 3,918

2009 cars bought in Chicago: 46,055
The jump in used car sales in 2020 correlated to commuters growing leery of using buses, trains, and ride-hailing services during the pandemic. Chicago, home to the second-largest public transportation system in the country behind New York City, saw the biggest jump in used car sales for model years 1989 to 2000. Why used over new? For some, swapping out a metro card for a vehicle represented the second or third family car; others sought to save some cash during a tumultuous economic year with significant job insecurity. In July 2020, the average value of a used car spiked by more than 16%, according to data from Edmunds.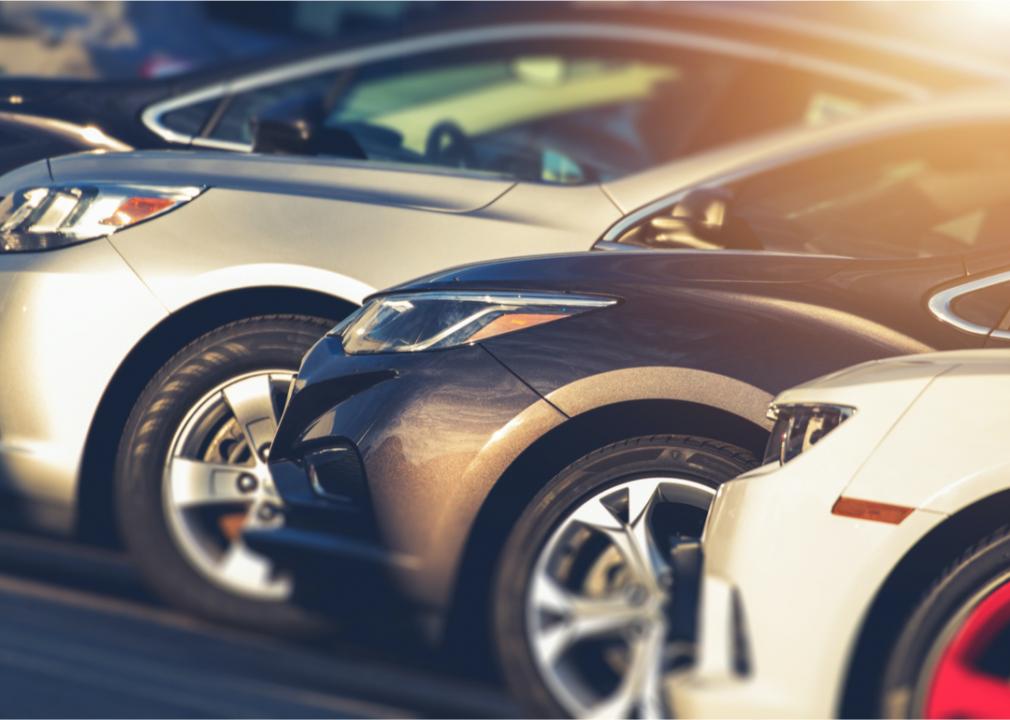 Virrage Images // Shutterstock
Cars made in 2017 were among the most popular cars sold in 2020
2017 cars sold: 64,187,574

2020 cars sold: 173,916,451

2021 cars sold: 81,473,898
Stay-at-home orders forced many automakers to shut their doors temporarily, bringing production to a halt while driving up prices. The supply shortage and outsized price hikes drove demand for used cars, which are generally more affordable and abundant, resulting in older models being among the top-sellers of 2020.
Why were 2017 models so popular? Most leases last for 3 years, so many 2017-model leased vehicles were turned in. This leads to 2017 models being one of the only used year models with an influx of new supply, making them easier to find (and cheaper) than 2018 models.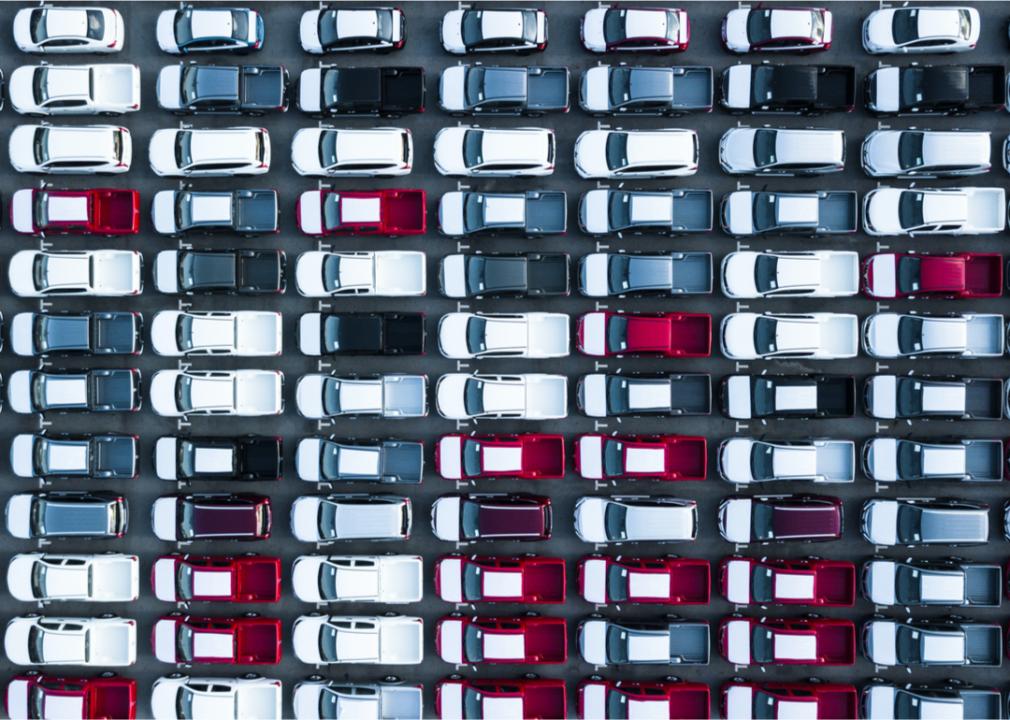 Avigator Fortuner // Shutterstock
11 car makes sold over 1,000,000 cars
Ford: 3,859,157 cars sold

Chevrolet: 3,636,660 cars sold

Toyota: 3,250,499 cars sold

Honda: 2,280,636 cars sold

Nissan: 1,878,230 cars sold

Jeep: 1,663,198 cars sold

Hyundai: 1,237,576 cars sold

GMC: 1,139,611 cars sold

Kia: 1,068,344 cars sold

Subaru: 1,059,733 cars sold

Ram: 1,015,563 cars sold
Overall car sales were down for much of 2020 compared with previous years. However, as economies and cities began re-opening in the latter part of the year, many people elected to buy cars and travel that way instead of using public transport or commercial planes and trains. This trend contributed to the sale of more than 1 million cars from each of these brands.
---
BMW i3 TRIM LEVELS
We dive into BMW i3 trim levels to tell you all about battery ranges, used i3 prices, and much more.
---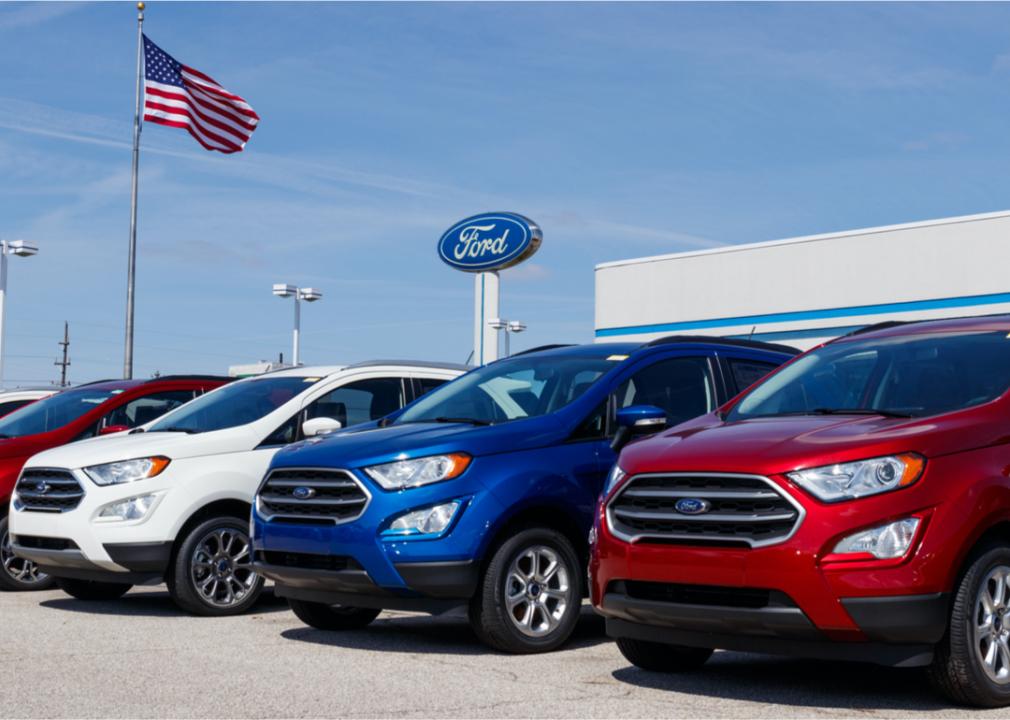 Jonathan Weiss // Shutterstock
Ford sold the most vehicles in 2020
Ford cars sold: 3,859,157

Bestselling months for Ford: December (444,696 cars sold), June (342,603 cars sold)

#2 bestselling car make: Chevrolet (3,636,660 cars sold)

#3 bestselling car make: Toyota (3,250,499 cars sold)
Despite Ford's U.S. auto sales slipping 15.6% in 2020 compared to 2019 amid the pandemic, the auto giant managed to come out on top in terms of vehicle sales last year. Ford has transitioned away from passenger cars in the last several years, focusing instead on the production of its increasingly popular SUVs and bestselling trucks that offer higher profit margins for the company.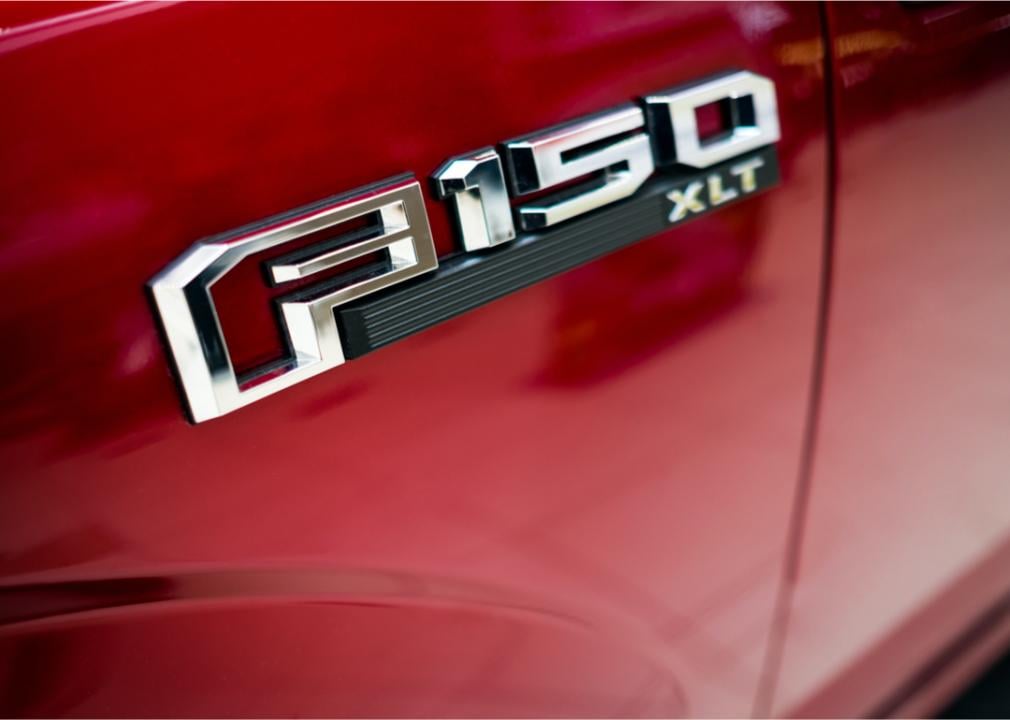 Kenishirotie // Shutterstock
The Ford F-150 was the bestselling car model of 2020
Ford F-150 cars sold in 2020: 1,007,664

Bestselling months for F-150: December (102,788 cars sold), May (96,430 cars sold)

#2 bestselling car model: Chevrolet Silverado 1500 (841,331 cars sold)

#3 bestselling car model: Toyota RAV4 (617,065 cars sold)
The Ford F-Series in 2020, which includes the F-150, enjoyed its 39th year in a row as the bestselling vehicle in the U.S. The series held onto its title despite tighter inventories and a new redesign that incorporated lighter aluminum in production. The F-Series is lauded for its towing strength, engine power, gas mileage, and luxury design.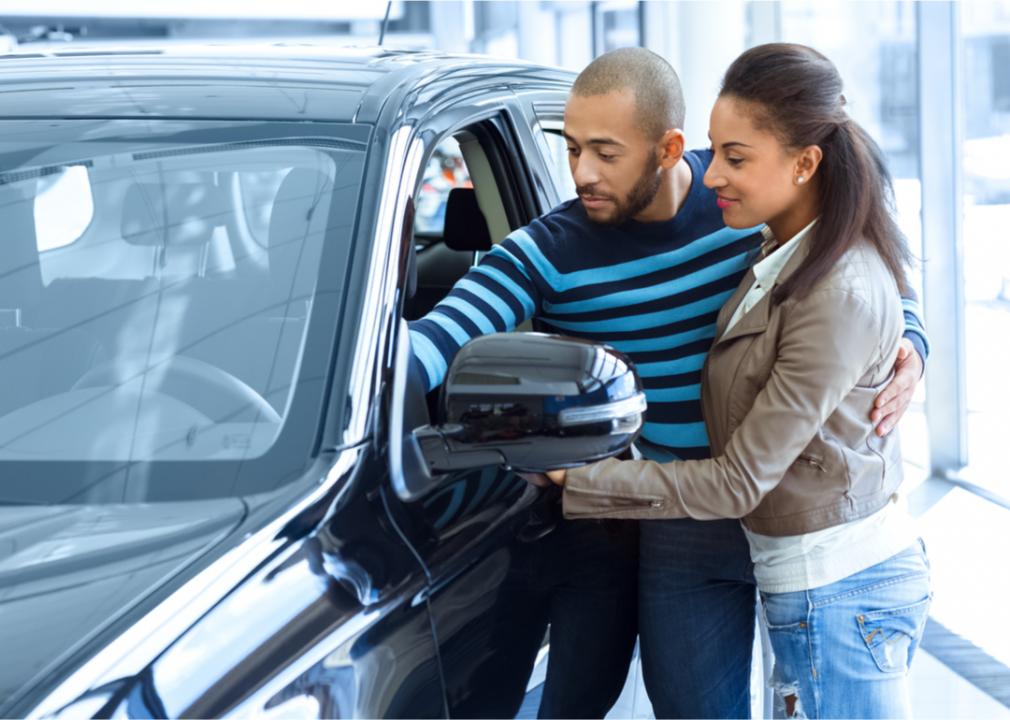 Nestor Rizhniak // Shutterstock
---
Kia Telluride Trim Levels
How do trim levels affect used pricing? We dive into Kia Telluride trim levels to help you find a fully-equipped Telluride at the lowest cost.
---
SUVs vastly outperformed other vehicle types in sales
#1 car type sold in 2020: SUVs (13,757,221)

#2 car type sold in 2020: four-door cars (8,199,331)

#3 car type sold in 2020: crew cab pickup - short bed (2,846,424)
SUVs outsold sedans nearly 2-to-1 in 2019, a trend that continued throughout 2020 and into 2021. Of the 20 bestselling vehicles in 2020, 11 were crossovers or SUVs. The growing popularity of SUVs underscores the demand for comfort, passenger space, and safety features.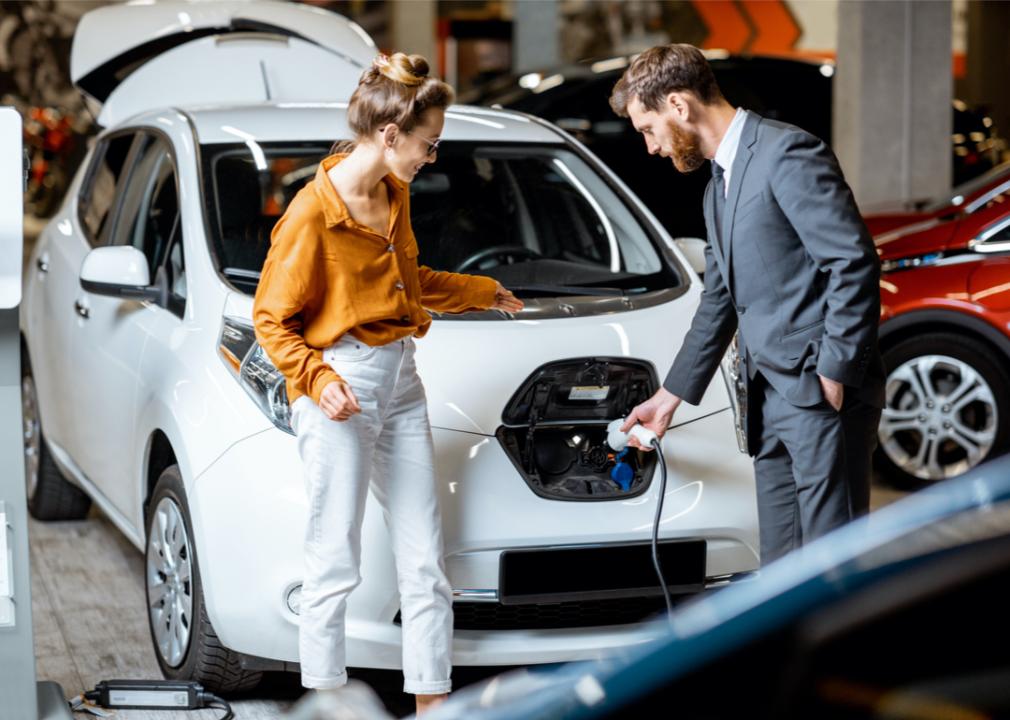 RossHelen // Shutterstock
Gasoline is still the most popular fuel type, but hybrid cars are on the rise
Gasoline cars sold in 2020: 25,632,625

Hybrid cars sold in 2020: 1,293,767
Gas-powered cars still reign supreme even as more climate-friendly options become available. But consumer interest in EVs and hybrids has grown as fuel costs rise, production costs of electric vehicles (EVs) drop, and people can travel further on a charge. Many popular hybrid models, from Teslas to Toyota Priuses, enjoyed rising popularity in 2020. That's expected to continue: Bloomberg New Energy Finance predicts EVs may be cheaper than gas-powered vehicles as soon as 2025.
Rido // Shutterstock
The most cars were bought and sold during December 2020
Cars sold in December 2020: 3,424,804 (only month over 3 million cars)
Year after year, December has proven to be the best month to buy a car. The month marks both the end of the quarter and year, meaning salesmen and automakers are especially motivated to make sales. As a result, buyers can often negotiate great deals, something that didn't change even in the midst of a global pandemic.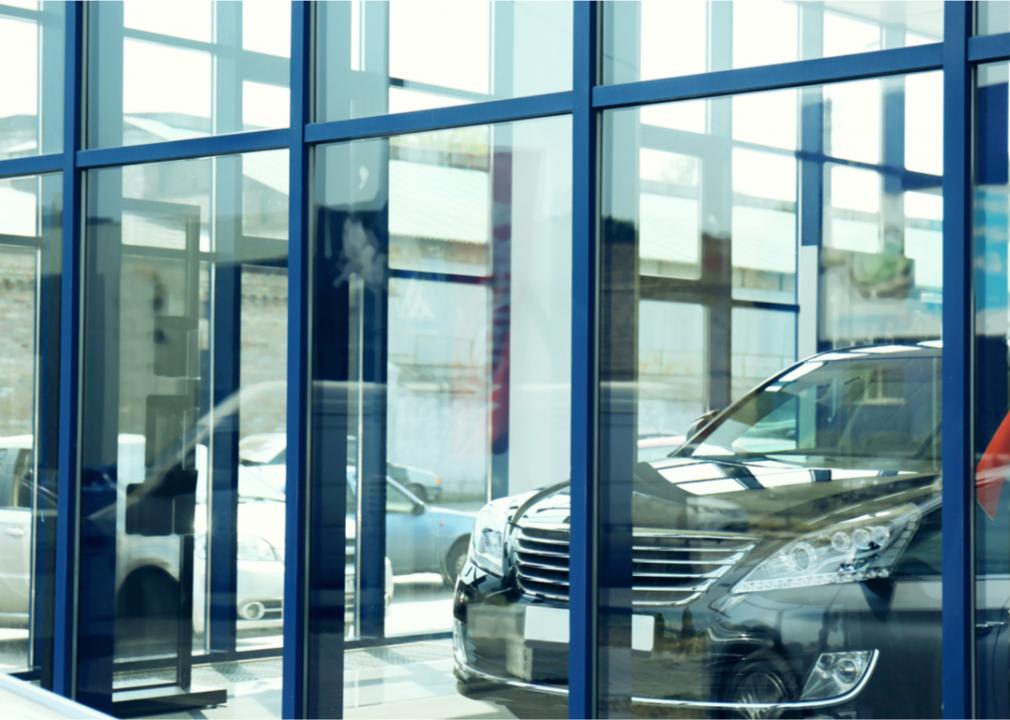 Africa Studio // Shutterstock
The fewest cars were bought and sold in April 2020
Cars sold in April 2020: 1,402,300 (only month under 2 million cars)
As mandatory stay-at-home orders began in the U.S. in late March 2020, a general sense of uncertainty took hold. Business closures sent unemployment rates skyrocketing and many Americans grew wary of making significant purchases. April 2020 auto sales were roughly half that of the same month in 2019 for automakers Toyota and Honda.
Get a curated list of the best cars for sale in your area
The best way to get a reliable used car is to buy a 'nearly-new' car - something 5 years old or newer with low mileage. Nearly-new cars are also the best in terms of cost-to-reliability ratios, since you'll avoid new-car depreciation without sacrificing mileage. CoPilot Compare is the search engine for nearly-new and off-lease cars. Tell us what you're looking for and we'll create a personalized, curated list of the best deals in your area.
Not sure what you're looking for yet? Try the CoPilot car shopping app. Built using the same technology that dealerships use to buy and sell inventory, CoPilot searches all the listings in your area, then evaluates the quality of each listing using our "Buy Grade" algorithm to create a curated list of only the best cars in your area - no more scrolling through hundreds of nearly-identical, mediocre listings. Plus, we'll make sure you're the first to know if the price drops, if a great new listing hits the market, or when a dealership's willingness to deal is increasing.