The 10 Best Adventure Cars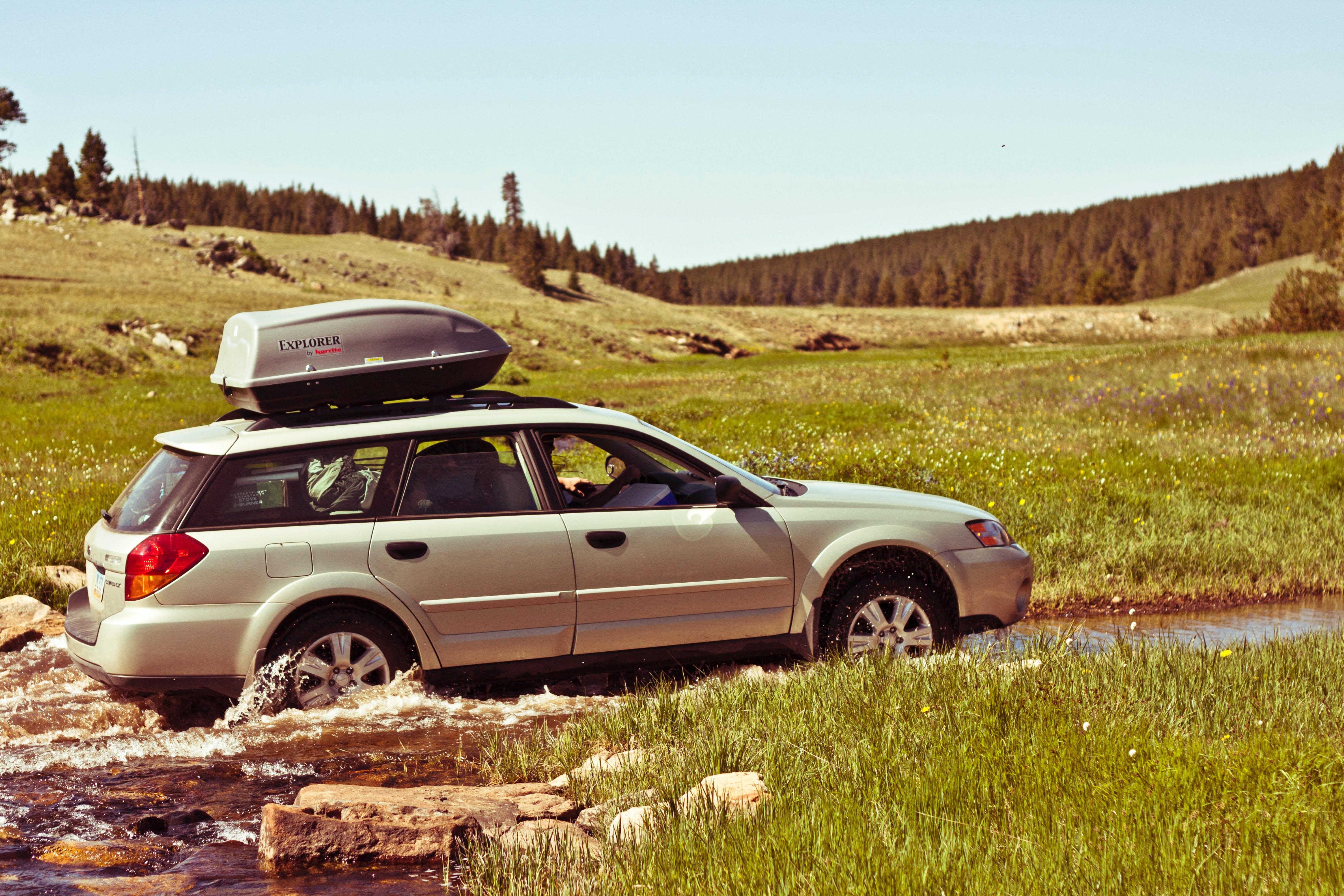 Photo by Steven Striegel on Unsplash
What do you imagine when you hear the word "adventure"? Do you think about scaling sheer cliffs? Surfing remote beaches? Trekking through a rain-drenched jungle? Whatever revs your engine, chances are there's a vehicle that can take you there. Ask any outdoor enthusiast (we're sure you know a few!) and they'll tell you all about their all-time favorite off-roader. Likely, none of them will have the same answer. So how do you tell which vehicle might be the ​best adventure car​ for you​?
Copilot is a personal car expert dedicated to helping you find the perfect ride to fit your lifestyle, no matter the terrain. In this article, we're going to show you what we think are the 10 ​best cars for adventures of all kinds. 


---
GET A CURATED LIST OF THE BEST CARS FOR SALE
The CoPilot app is the smartest way to buy a car. Tell us what you're looking for and we'll send you a curated list of the best used car listings in your area - no more scrolling through hundreds of listings looking for hidden gems. 
---
Best Adventure Cars​ for Any Terrain
1. Toyota Land Cruiser
This legendary vehicle has been making trail-blazing look stylish since it first ​emerged on the American market back in 1958.​ Originally designed for military use, the Land Cruiser has shed its utilitarian veneer in favor of a more luxurious look and feel, without sacrificing any of the power. The 2021 200 model features 5-8 seats, a roof rack, and a Kinetic Dynamic Suspension System so you can haul the whole family and their gear up a mountain and hardly feel a thing. And mud-and-snow rated tires and a 5.7 liter V8 engine means you're prepared for any road (even if there is no road!)
2. Subaru Outback

What everyone's really imagining when they think "​best adventure cars​." The Subaru brand is so synonymous with rough riding that "subaruing" has become a verb for skidding down muddy roads and tearing through dry riverbeds. The latest models feature raised roof rails, 8.7 inches of ground clearance, and 75.7 cubic feet of space for cargo. Standard Symmetrical All-Wheel Drive helps you tackle loose or snowy ground. Creature comforts like heated seats and steering wheels keep you cozy on cold winter mornings. And Blind Spot Detection and all-around impact protection helps keep you and your passengers safe the entire trip. For an added environmental bonus, the Outback boasts 33 MPG on the highway.
3. Volkswagen Golf Alltrack

The best crossover car of 2019. The Alltrack is a sporty and versatile little vehicle that will serve you equally well commuting to work, or crossing the tundra. Optional off-road mode, hill control, 6.9 inches of clearance, and all-wheel drive lets you take your Golf anywhere a more tricked-out truck or SUV might go. And if size is an issue, don't be too hasty in dismissing the Alltrack. It's petiteness can be mitigated with a ​guaranteed fit trailer hitch​,​ ​so you don't have to leave any necessities behind.
---
PICK THE RIGHT USED YEAR MODEL
When it comes to buying a used car, you want to find the perfect intersection of savings and reliability. See how much you can save buying nearly new vs. new with CoPilot Compare.
---
4. Mercedes-Benz Sprinter
For all your extreme glamping needs. The Sprinter 4x4 Cargo Van is perfect for adrenaline junkies who also want to keep a roof over their heads. The spacious back allows you to haul up to 12,125 lbs, so you can take your whole house off-roading with you. Or, carry up to 15 of your best adventure pals with optional additional seating. And take them wherever you want! 4x4 drive providing "maximum traction" and durable tires allow you to take this vehicle over literally any surface - from wet mud to dust-like sand.
5. Dodge Ram 1500 TRX

The American car manufacturer put a lot of marketing power behind this supercharged adventure vehicle. Not that they needed to. One sideways glance at this aggressive-looking truck is enough to convince you of its capabilities. But don't let its mean exterior fool you: it's as smart as it is powerful. Intelligent launch controls, real-time engine analytics, and optimized vehicle dynamics keep you in-the-know while you're revving that 702-horsepower V8. Sophisticated Bilstein Shocks keep the ride smooth, and terrain-specific mode settings offer a "tailored driving experience," or optimum control over rock, mud, or sand. And if you're bushed after a day of bush-whacking in your TRX, there are hundreds of ​fold-out tents​ on the market that fit perfectly into the bed.
6. Jeep Wrangler Rubicon

We should probably move this king-among-SUVs to the top of the list. It's more of a surprise to see the Rubicon cruising down city streets than to watch one roughing it across a river. The moisture-resistant body makes it the most amphibious adventure vehicle on our list, and the 10.8'' ground clearance means it's the most likely to make it over fallen logs, giant boulders, or whatever other obstacle may lie in your path. One of the most exciting features of the 2021 model is the selectable tire fill control: this nifty piece of practical tech allows you to modulate optimal tire pressure at the click of a button.
7. Mercedes-Benz G-Class

If you want your adventure to look expensive, here's the vehicle for you. Because at $131,750 for the latest model, this luxurious SUV is the heavyweight champion of our curated list. But if you've got an extra grand or two lying around, we say go for it. MB calls this car iconic, and we agree. Classic design and detail belie a punchy 4-liter V8 biturbo engine with a 5.6 0-60 acceleration capability. And 68.8 cubic feet (max) of cargo space lets you haul all your gear in absolute style.
8. Chevrolet Colorado ZR2

Popular Mechanic's Editor's Choice for best off-road truck. Need we say more? This truck is absolutely fearless, equipped with everything you could want for any kind of terrain you might tackle. And if you've got a special adventure itch to scratch, there are over 379 accessories for you to choose from. Add on side rails, ground tents, mounting plates, slash guards, tool boxes, etc., etc. for a custom experience.
---
THE BEST USED SUVS UNDER $10,000
We looked into price, reliability, features, and more to create this list of the best used SUVs under $10k on the market today. Take a look - some of the best used SUVs have gone mostly overlooked or forgotten. 
---
9. Honda Passport
This is the family car that's also a seasoned explorer. As the name implies, this Honda is your ticket to anywhere. Ultra-maneuverability, AWD, a 5,000-lb towing capacity, and wild new tech like wireless hotspot capability make this car the poster child for both comfort and adventure. The standard roof rails let you tack on additional accessories such as ski racks, and rooftop cargo containers. And underfloor storage in the trunk means you can fit even more gear, whether you're on a serious outing, or simply taking the kids to soccer practice.
10. Toyota 4Runner
No matter what year you go for (​with the notable exception of 2003​ models) you're bound to love the 4Runner. 2021 models come equipped with all the tech you could wish for, including Android Auto and Amazon Alexa compatibility, so you can listen to your favorite podcasts without ever taking your eyes off whatever mountain you happen to be climbing. A 1⁄4 '' skid plate at the front of the vehicle protects you from jagged rocks, and Fox brand shocks allow you to practically glide over "unforgiving terrain." And if you're looking to upgrade an older model already in your possession, all TRD Pro accessories are compatible with non-TRD vehicles. 
A concierge for car shoppers  
Finding your next adventure car doesn't have to be a trek. Download the free CoPilot app and we'll create personalized lists of the best cars on the market that match your preferences. No need to sort through hundreds of nearly identical listings - CoPilot uses the same insider data dealerships use to hunt down the best listings in your local market.