Buying a Mitsubishi Eclipse Cross New vs. Used: Which Used Model Is The Best Value?
We break down average used listing prices, mileage, features, and more for each year model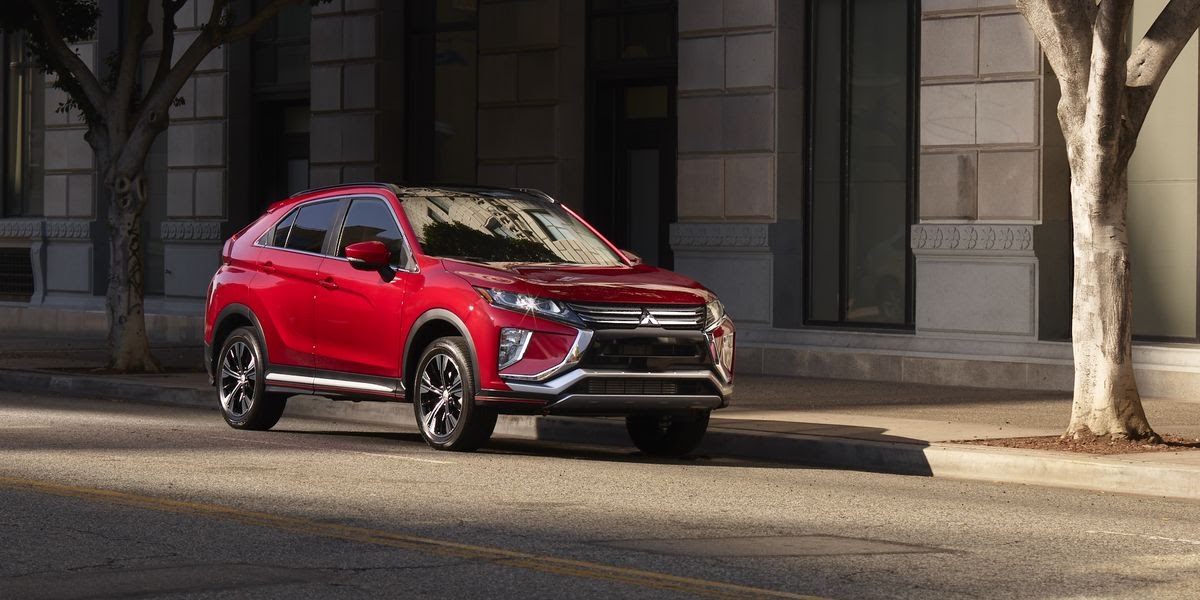 The Eclipse Cross is a five-passenger front wheel 4-door compact car. With a 3-cylinder engine and great gas mileage, the Eclipse Cross is a great car for hauling a growing family on errands and trips with minimum cost. And it's had the same basic design since 2014, you won't need to get a new model. In fact, you can get many low mileage Eclipses with the same features as the 2020 model for up to 36% less than original MSRP listing price.
If you"re looking to purchase a used model Eclipse Cross, here are some things to know about how recent editions stack up against each other:
Quick Look: The 2020 Eclipse Cross
Buying a brand-new 2020 Eclipse Cross has an average price of $27,967, and it's features include the following:
Blind Spot Warning and Lane Change Assist
Back up Camera with Safety Sensors
Auto High-Beam Control
Connected Car technology with a free 2-year subscription
Remote Start, remote climate control, Remote door lock
Parental controls like geofencing and speed and curfew alerts
Panoramic Sunroof
Interesting Exterior Design
Rokford Fosgate Audio System
Pop up Infotainment Touch Screen
Android Auto and Apple CarPlay
---
CPOs ARE BETTER THAN BUYING NEW
If you're looking for new cars, a Certified Pre-Owned (CPO) car might help you buy a like-new car at a significant discount vs. MSRP. Here's why CPOs are better than buying new.
---
The 2020 also has Mitsubishi's 10 year/100,000 mile powertrain warranty. To compare how the 2020 stacks up against other models, check out CoPilot.
How much can you save buying a used Eclipse Cross?
2019 Eclipse Cross vs. New: Price and Feature Comparison
The 2019 Eclipse Cross is very similar to the 2020, but if you get one you won't have lane change assist and auto high-beam control. You will save a substantial amount of money, though, at an average MSRP of $17,612. That means buying a 2019 Eclipse Cross with an average of about 9,940 miles will save you around $5,598 - that's a 32% discount. Click here to search all the used 2019 Eclipse Cross models in your area.
---
BUY A CAR THAT KEEPS ITS VALUE
Some vehicles can lose 10-15% of their value just by being driven off the lot. Here are the fastest-depreciating cars to avoid.
---
2018 Eclipse Cross vs. New: Price and Feature Comparison
Mitsubishi makes it easy to buy used on most of their models since they don't do many running changes over the years. And the Eclipse Cross is no exception. If you look close, you'll notice that the lower rear bumper is a little different, as well as the lower front bumper on the 2019. But that's it. Mitsubishi carried over the design and platform from 2018 to 2020.
The 2018 Eclipse Cross had an average MSRP of $17,085 but an average price of $10,119. That means buying a 2018 Eclipse Cross with an average of about 28,942 miles will save you around $6,965 – that's a 41% discount. The 2018 will also give you a 10 year/100,000 mile warranty.
2017 Eclipse Cross vs. New: Price and Feature Comparison
The 2017 Eclipse Cross is a great deal, with an average price of $8,615 and an average mileage of 50,318. That means you're saving about $8,004 off the new model, and 49% off the original MSRP. Additionally, it has similar features to the newer models, so you'll be saving money without sacrificing function. Search all the 2017 Eclipse Cross models near you and get automatic price alerts whenever prices drop.
---
DOWNLOAD THE APP
The CoPilot app is the smartest way to buy a car. Search all listings in your area, get notified about deals, new listings, and price drops, or chat with one of our copilots for some hands-on advice.
---
Which year model of Eclipse Cross is best to buy used vs. new?
While you can't really go wrong with any model of the Cross, we recommend the 2017, which has many of the same features as newer models, but a much lower price tag. Still not sure which one is right for you? Try CoPilot and get a detailed comparison to help you make the right decision.
Related content: