The 8 best used car pre-purchase inspection services in Wilmington, DE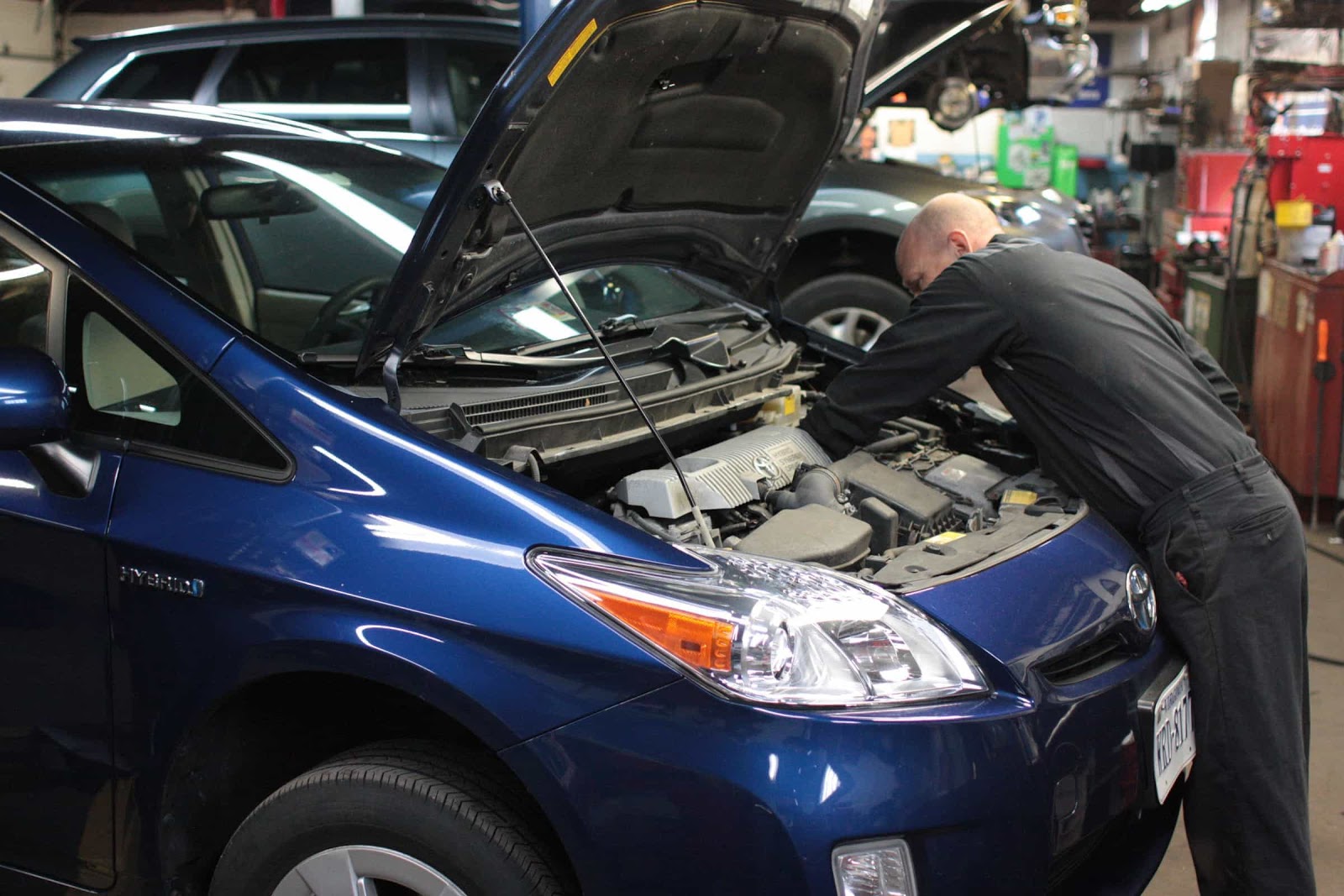 One of the most crucial steps in the process of buying a used car is getting your potential new ride inspected by a professional. Even if you're car savvy, there's only so much a test drive and visual inspection can do to uncover any potential issues that are hiding beneath the surface. A reputable mechanic will perform a comprehensive visual inspection, diagnostic tests, and road test the potential vehicle to show any issues prior to purchase.
We've reviewed dozens of reviews (both good and bad), testimonials, and other honest feedback from sources like Google, Yelp, and Reddit to find the 8 best car inspection service providers in the great city of Wilmington Delaware.
Quick list: The best Car Inspection Services in Wilmington
Harvey Road Automotive: Highly rated one-stop-shop
Buckley's Auto Care: Family atmosphere, great prices
Stokes Auto Care: Quality service since 1946 
Y - Care Auto Repair: A new attitude in car repair
Paul Campanella's Pike Creek Automotive: A fixture in Wilmington for over 50 years
JV Auto Service: Fan favorite off the beaten path 
Certified Automotive Inc.: 4000 miles, 90-day warranty
Kirkwood Auto Center: 500+ 5 star reviews can't be wrong
We'll dig into each dealership's reviews, services offered, and more below.
---
GET A CURATED LIST OF THE BEST USED CARS IN WILMINGTON
The CoPilot app is the smartest way to buy a car. We search through listings from all of the dealerships in your area and put together personalized lists of the best-used car deals that match your preferences - no need to look through hundreds of nearly-identical listings. 
---
1. Harvey Road Automotive: 
Address: 1004 W 25th St, Wilmington, DE 19802
Phone number: (302) 654-7500
Specialty: Hondas and Toyotas
Rating: 4.8 on Google Reviews (50+ reviews). 5⁄5 stars on Yelp. 
Website: https://harveyroadautomotive.com/
Harvey Road automotive is a small, family-owned shop with a big heart that's been in business since 1981. They are a full automotive repair shop with a distinct speciality in Honda and Toyota vehicles.
Customers' remarks indicate trustworthiness that is unique among shops: "This small family-run shop is like my uncle mechanic I trust completely". When looking for that crucial used vehicle inspection, you can count on Harvey Road to give you the straight answers that you need to make an informed purchase. 
2. Buckley's Auto Care
Address: 1604 E Newport Pike, Wilmington, DE 19804
Phone number: (302) 999-8285
Specialty: NAPA certified retailer with over 50 years of award-winning experience in the Delaware valley
Rating: 4.3 on Google Reviews (100+ reviews). 4⁄5 stars on Yelp. 
Website: https://www.buckleysautocare.com/
Buckley's Auto Care has been in business for over 50 years and has gained a dedicated following in the Wilmington area. They're unique in their ability to perform like a high-end shop while still offering that family atmosphere you expect.
Customer comments are positive - one satisfied customer said this: "Good value. Good service. My sister and brother have used them for years and the service is top-drawer".
If you're looking for a used vehicle inspection, you're sure to have a fantastic experience at Buckley's. 
3. Stokes Garage
Address: 101 Baltimore Ave, Wilmington, DE 19805
Phone number: (302) 994-0613
Specialty: A fixture in the Wilmington community for over 70 years, Stokes garage specializes in everything from regular cars to Harley Davidson motorcycles. 
Rating: 4.8 on Google Reviews (50+ reviews). 4⁄5 stars on Yelp. 
Website: http://stokesgarage1946.com/
In business for 74 years, Stokes Garage is unique in its specialization. They put a focus on fleet vehicles, including maintenance and repair, on everything from rental cars to delivery vans.
Why does this matter? Quite simply, inspections are part of their bread and butter. Customers rave with comments like "Not many skilled, hardworking, and most important honest automotive technicians out there nowadays that's willing to go the extra mile to get your vehicle back on the road."
If you're looking for a group of folks who know what they're doing, give Stokes Garage a visit. 
4. Y-Car Auto Repair
Address: 101 Baltimore Ave, Wilmington, DE 19805
Phone number: (302) 328-9451
Specialty: Full-service mechanic
Rating: 4.6 on Google Reviews (20+ reviews)
Website: https://www.y-carautorepair.com/
Y-Car Automotive once went by the name Milex Automotive, which was a fixture in the community since 1972. Under new ownership, the family decided to change the name to Y-Car and still maintain the quality service that the community expects.
Reviews like this one sum up why Y-Car is a top choice for your next used car inspection: " I have been a customer of this business for over twenty years. They keep excellent records on my car service and let me know what needs to be done next without me having to figure it out". 
---
IS GAP INSURANCE WORTH IT?
Gap insurance can prevent you from making payments on an already-totalled car, but is gap insurance worth it? We break down what gap insurance is, if it's worth it, and more - simply and with plenty of examples. 
---
5. Paul Campanella's Pike Creek Automotive
Address: 2379 Limestone Rd, Wilmington, DE 19808
Phone number: (302) 998-2234
Specialty: Family owners and operated local chain of automotive repair shops and tire shops. Full service, low prices, and outstanding reputations precede them.
Rating: 4.7 on Google Reviews (300+ reviews). 4⁄5 on Yelp. 
Website: http://www.campanellas.com/
The team at Campanella's stands out by offering a full breadth of automotive services to all of their patrons. From inspections to tire repair, they have multiple locations and services to fit every budget. Comments like: "The treatment and the service were remarkable. I have never had an experience as great as I have here. Would 10⁄10 recommend to anyone and will continue business with them. Everyone there cares about the work they do and it shows" show their level of commitment.
6. JV Auto Service
Address: 1500 W Newport Pike, Wilmington, DE 19804
Phone number: (302) 999 - 0786
Specialty: A deep commitment to customer service and a wide breadth of knowledge of everything from fleet vehicles to the family sedan. 
Rating: 5.0 on Google Reviews (30+ reviews). 4⁄5 on Yelp. 
Website: https://www.jvautoservice.net/
One of the first things that stands out about this shop is their code of ethics, which is unlike anything in the area. They also seem to practice what they preach with customers providing comments like: "First class experience and beats local competitors pricing. Personable, friendly and experienced staff, have worked in and maintained my last two vehicles and have always been timely yet thorough". This is exactly what you want in a mechanic and you should absolutely give them a shot for your next used car inspection. 
7. Certified Automotive Inc.
Address: 1321 Newport Gap Pike, Wilmington, DE 19804
Phone number: (302) 633 - 1860
Specialty: A willingness to work on anything from a lightbulb to a transmission replacement, while utilizing the latest in techniques and technology. 
Rating: 4.8 on Google Reviews out of 94 possible reviews. 5⁄5 on Yelp. 
Website: http://certifiedautomotivede.com/
What sets this team apart is their winning attitude and consistent crushingly good reviews across the board. Respected review journal Consumer Checkbook has rated Certified Automotive the highest on the list locally for automotive repair for the past 9 years in a row in the Delaware Valley area. Throw in those great Google reviews and raving customers and you can see exactly why they are so popular.
7. Kirkwood Auto Center
Address: 4913 Kirkwood Hwy, Wilmington, DE 19808
Phone number: (302) 995 - 6179
Specialty: This family-run company operates like a big dealership while still offering the type of service that people love for over 40 years. 
Rating: 4.8 on Google Reviews out of 557 possible reviews. 4⁄5 on Yelp. 
Website: https://kirkwoodautocenter.com/
Kirkwood Auto Center has the benefit of a large building, full-service repair, parts counter, and even a separate tire shop. What this means for customers is fast service, the best technology, and financing options for larger jobs if it's needed.
Customers also can't get enough: "The staff is friendly, professional, and honest!  The waiting room is large, clean, and comfortable which is a nice touch". This fixture on the Kirkwood Highway definitely deserves a shot to perform your inspection. 
Get a curated list of the best used cars in Wilmington
Looking for your next ride? Head on over to CoPilot Compare, the search engine for nearly-new cars. We'll show you how much you save buying used vs. new, then show you a personalized list of the best used cars that are 5 years or newer with low mileage.