2019 Nissan Altima problems: What to look out for when buying used
Owners weigh in on the most common reliability problems they encounter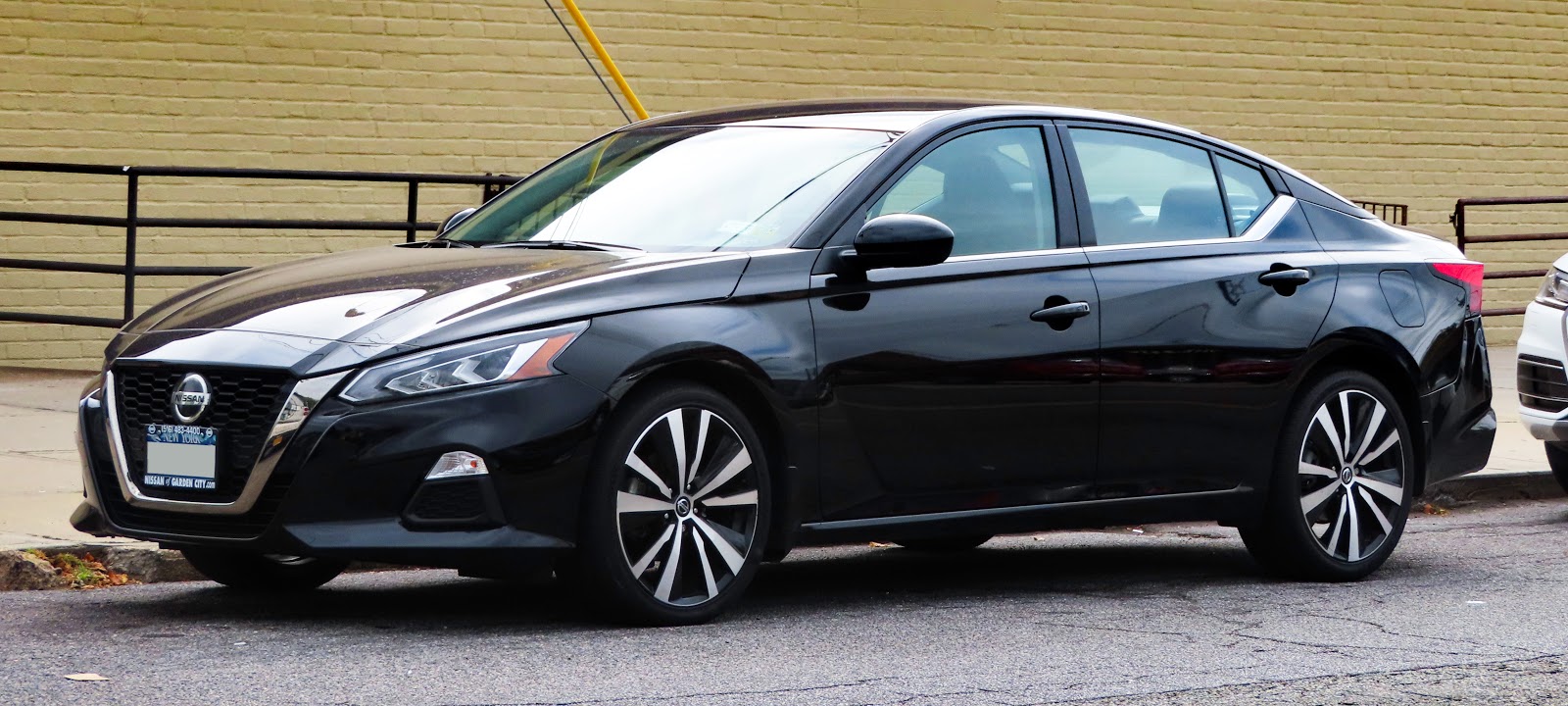 The Nissan Altima has always been a solid contender in the hotly-contested midsize sedan class. Stalwarts like the Honda Accord and Toyota Camry have long been the standard, but the Nissan Altima has been consistently nipping at the heels of these industry leaders and stealing sales for nearly 30 years - and for good reason.
---
DOWNLOAD THE APP
The CoPilot app is the smartest way to buy a car. Search all listings in your area, get notified about deals, new listings, and price drops, or chat with one of our copilots for some hands-on advice.
---
The most common problems with 2019 Nissan Altimas
These are the most common problems reported by owners of 2019 Altimas:

Major problems with 2019 Nissan Altimas:
Automatic Emergency Braking Malfunction. Cost To Fix: $400
Cracked Windshield. Cost To Fix: $400
Backup Camera Malfunction. Cost To Fix: $180 to $400
Most common problem with 2019 Nissan Altima: Automatic Emergency Braking Malfunction
Cost to fix: $400
Since the 2019 Altima is still relatively new, many of these issues may still be covered under Nissan's factory warranty. However, the projected costs can be determined based on previous years.
The cost to replace the AEB sensor comes in around $400 for the part and installation. If your vehicle is still under factory warranty, Nissan dealers are able to take care of the issue at no cost to you. There are reports that dealers are working with people who are outside of this window as well.
How to avoid:
In order to ensure that this part is functioning properly, you'll need to thoroughly drive the vehicle prior to purchase. Since the part is part of a comprehensive safety suite, it can affect the driveability of the vehicle because it can completely cut power.
If you're driving normally and suddenly the vehicle brakes for no apparent reason, it may be a good idea to further investigate. Only driving the 2019 Altima will finalize whether or not you have issues to worry about prior to purchase.
Also common: Cracked Windshields
Cost to fix: $180 to $400
Owners on carcomplaints.com note a very specific issue with the window on some 2019 Altimas. For no apparent reason, the windows on some of these vehicles spontaneously crack in colder weather conditions, which requires a complete replacement.
If your windshield cracks, you may be able to either get the problem repaired under your vehicle's factory warranty, or your insurance may cover the issue. Check these options before shelling out the cash for a brand new windshield out of pocket.
How to avoid:
You should take care to do a visual inspection of the windshield, and also ask the selling party if the windshield has been replaced. Nissan does not answer for this problem, and states that the issue may be related to road debris.
---
PICK THE RIGHT USED YEAR MODEL
Every vehicle has a "sweet spot" where it's cost-to-reliability ratio is best. See how much you can save buying nearly new vs. new with CoPilot Compare, the easiest way to compare different year models of the same vehicle.
---
Other 2019 Nissan Altima Issues: Backup Camera Malfunction
Cost to fix: $300 to $1100
Many owners of the 2019 Nissan Altima have complained about issues with the backup camera showing a blank screen when the vehicle is put into reverse. This is a troubling issue, since this camera is a key piece of safety gear that many people rely on.
The cost to fix the backup camera on the 2019 Altima depends on which component that has failed. If the head unit (infotainment) screen fails, the cost to replace it can be upwards of $1100. A large caveat to this is that Nissan has issued a massive recall for the backup camera cover on the 2019 Altima. If this issue presents itself, your first call should be to your local Nissan dealer to check it out.
How to avoid:
As noted above, there is a massive recall on this issue, and you should check with the selling party to ensure that the issue has not been seen prior to purchase. Once repaired, the issue should not present itself again.
How to avoid buying a used 2019 Nissan Altima with these problems
You have a wealth of information at your fingertips in the modern age, but it is the basics that really make a difference when you're buying a used car. Do your research prior to heading out and know what to look for during your initial visual inspection of the vehicle.
Your next step is to engage the vehicle in a thorough test drive. Special emphasis needs to be placed on the word "thorough," since most people take a five-minute drive and call it a day. You need to run the vehicle through a variety of scenarios like high speed, low speed, heavy acceleration and even hard braking.
You need to use all interior components, play with the safety systems and hook your phone up with bluetooth. These small things can cost you big money and this diligence will help you avoid problems.
The last line of defense against an issue with a potential used car is to get the experts in on the action. Take your vehicle to a local, small mechanic that will do a thorough inspection by performing a visual inspection and diagnostic hook up.
If there are any issues that you missed during your test drive, the mechanic will let you know and you can proceed accordingly.
Search all used 2019 Nissan Altimas in your area
When you're ready to begin looking for a used car, you'll need a trusted partner to help get you through. Download CoPilot on your phone to start finding the best used cars that are ranked and recommended to you based on reliability, price history and a variety of other factors.
CoPilot can also notify you when the price drops on a vehicle you're interested in, or when new vehicles come on the market that meet your strict criteria.
---
BE THE FIRST TO KNOW ABOUT NEW LISTINGS
The average car is on the lot for 1-2 weeks, but the best deals usually get snapped up under 48 hours. Download the CoPilot app to be immediately notified when a saved vehicle drops in price or when a great new Altima listing goes up for sale.
---