The most common problem with used 2019 Ford Escapes
Owners weigh in on the most common problems with their Explorers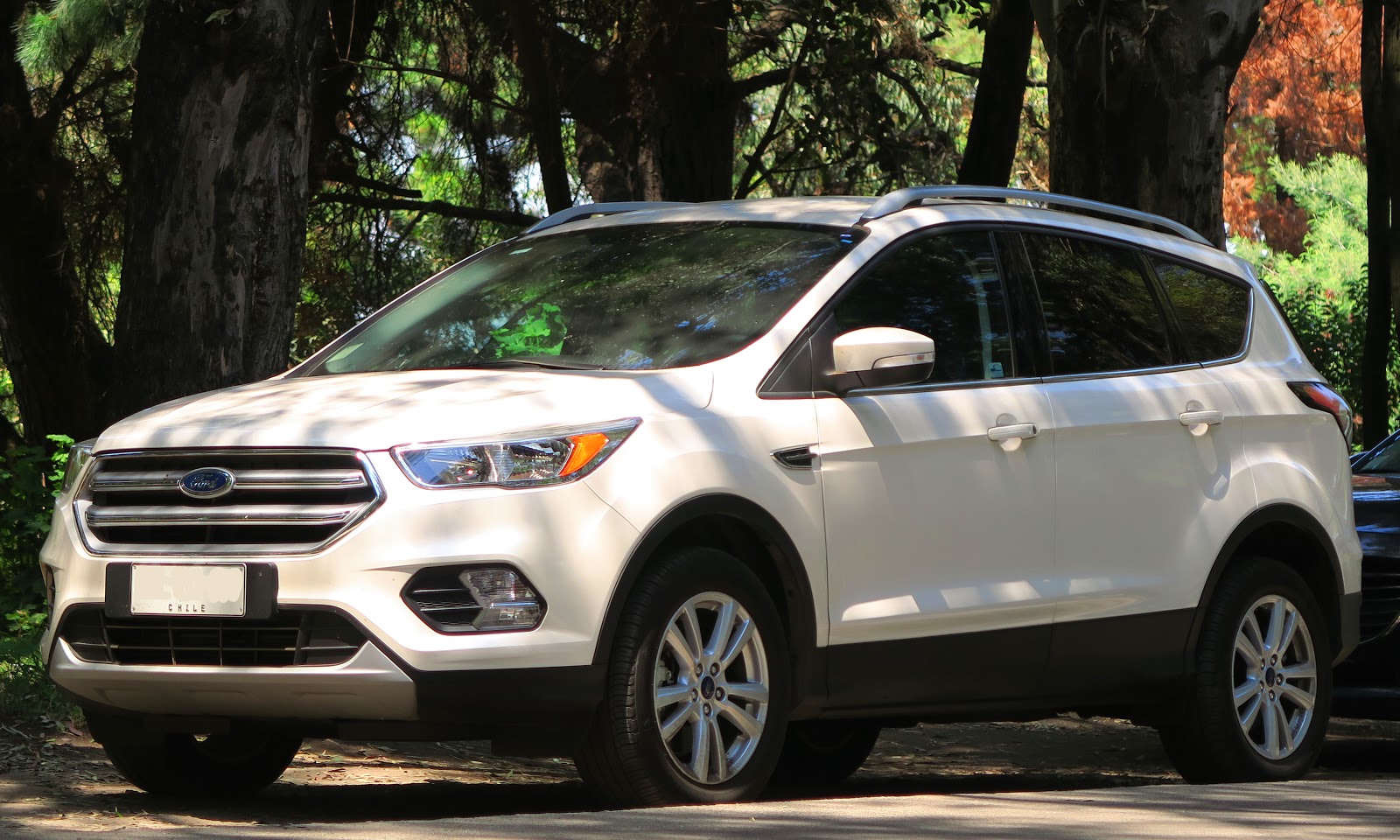 People looking for a fun to drive vehicle with fantastic gas mileage and a wealth of technology will find much to love in the Escape. Tech features like Android Auto and Apple Car Play come standard this year, along with loads of standard safety tech.
If you are interested in the 2019 Ford Escape, you may be wondering what the common issues are. Let's get into what the most common issues are and the best way to avoid buying an escape that has these issues.
The most common problems with 2019 Ford Escapes
Here are all owner-reported complaints & problems with their 2019 Ford Escapes as reported on carcomplaints.com, segmented by category.
Major problems with the 2019 Ford Escape
Transmission Issues. Cost to fix: $3150
Engine Failure. Cost To Fix: $2100 to $6000
Electrical Issues. Cost To Fix: $200 - $1000
---
DOWNLOAD THE APP
The CoPilot app is the smartest way to buy a car. Search all listings in your area, get notified about deals, new listings, and price drops, or chat with one of our copilots for some hands-on advice.
---
Most common problem with 2019 Escape: Transmission Issues
Cost to fix: $3150
Transmission issues of all kinds seem to plague the 2019 Escape. Problems are similar to others years of this generation and include everything from the shifter not sliding into the park position to complete failure. Ford is rarely able to fully repair these issues, and will opt to replace the entire transmission instead. This is an expensive and time consuming repair, so watch out.
How to avoid:

You'll need to take a two-pronged approach to dealing with the transmission issues in 2019 Escape. First, you'll need to test drive the car to ensure that there are no issues with excessively harsh shifting, the selector not going into gear or other odd issues. The transmission should shift smoothly, even under heavy load. Next, you'll need to get a mechanic to inspect the transmission fluid and run a full diagnostic to see if any issues are present.
Also common on the 2019 Ford Escape: Engine Failure
Cost to fix: $2100 - $6000
Much like the 2018 model, the 2019 Ford Escape's 1.5L EcoBoost motor suffers from a poor design that can lead to coolant bypass and engine failure. Owners say that this issue comes on suddenly and often leaves them stranded on the side of the road. Once the motor fails, you'll either need a complete rebuild or completely new engine. The rebuild is cheaper but is rarely an option.
How to avoid:
This issue can only be seen with the trained eye of a mechanic, which is basically the only way that you'll know if the failure is imminent. If you are feeling the symptoms of failure while driving (slowing, jerking) then it's most likely already too late, and the engine will need to be replaced or rebuilt.
---
KNOW THE WARNING SIGNS
Wondering what to look out for when buying a used car? With such a large purchase, it pays to be a cautious shopper. Check out this list of red flags to look out for when buying a used car.
---
Other 2019 Ford Escape Issues: Electrical Issues:
Cost to fix: $200 - $1000
Electrical gremlins are an issue for some owners of the 2019 Escape. Most of the issues seem to center around faulty safety systems and secondary safety systems like traction control or hill start assist. Owners report that some Escapes will come to a complete stop without warning due to the FCW (Forward Collision Warning) system or aggressive application of traction and ABS systems. Typically these are software-based issues, although some owners report that they need to also replace sensors.
How to avoid:
Be sure to test drive your escape with all active safety systems completely turned on. These systems are not necessarily on by default, and require activation. Once they're active, simply drive normally. If these systems function properly, there should be little to no interruption in driving. If the systems are overly aggressive or seem to be tuned improperly, have a mechanic zero in on the system during inspection.
How to avoid buying a used 2019 Ford Escape with these problems
A test drive is more than just an opportunity to get to know your potential new car. It's a chance to drive it to the limit, use all the gadgets and gizmos and make sure that the vehicle is mechanically sound. Although you may not be a car expert, you do know how a car is supposed to feel. Newer car or not, acceleration should be smooth and there should be no knocking or grinding coming from the car. Look, listen and feel for anything out of the normal.
A key step in the car buying process is getting your vehicle inspected by an expert. For a few hundred bucks, a mechanic will do a complete inspection of your potential new ride and let you know what work needs to be done. This simple step can save you thousands of dollars, countless hours and give you the best gift of all: peace of mind.
Search all used 2019 Ford Escapes in your area
If you're looking for a 2019 Escape but are confused by the mountain of used car options out there, we don't blame you. We built CoPilot to take the guesswork out of buying a used car by showing you vehicles that are ranked by reliability, price and a variety of other factors. Wondering how to get started? First, download CoPilot on your phone and set up your search parameters and start getting the best used cars right away. There you'll find the most reliable cars for the best price - what else could you need? CoPilot is here to help show you the way.
---
PICK THE RIGHT USED YEAR MODEL
When it comes to buying a used car, you want to find the perfect intersection of savings and reliability. See how much you can save buying nearly new vs. new with CoPilot Compare.
---